Zhong Shanshan SuccessStory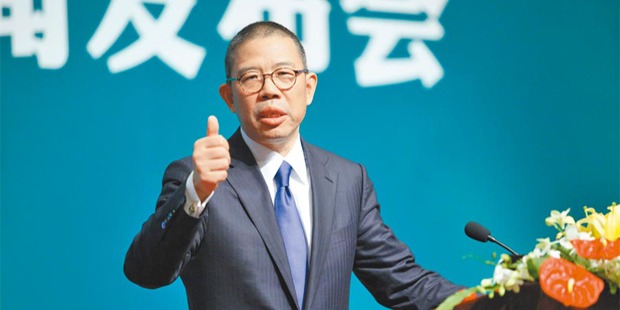 The richest people in the world usually come in the form of tech innovators, investment tycoons, and fashion moguls. But Asia's richest man doesn't fit any of those titles. Zhong Shanshan hasn't invented the next big thing in tech nor developed the next high-end clothing line, rather he is the founder and CEO of bottled water company Nongfu Spring. The water business has always been profitable, but Zhong turning Nongfu Spring into an empire that has given him a net worth of over $78 billion makes his success story that more impressive.
Early Life
Zhong Shanshan was born in Hangzhou in the province of Zhejiang, China on December 1, 1954. During the Chinese cultural revolution or the Great Proletarian Cultural Revolution in the 1960s, Zhong dropped out of school while his parents were persecuted along with millions of other civilians. He managed to survive a tumultuous period in Chinese history and continued his education during the 1970s.
Education
Zhong finished his education at the Open University of China. He actually failed the college entrance exams twice before landing at the Beijing-based university.
Early Career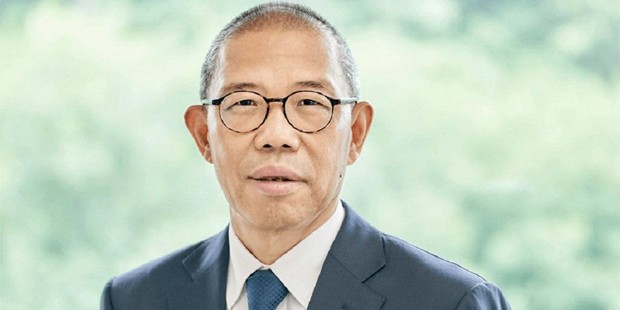 Now the wealthiest entrepreneur in China and in Asia, it wasn't all roses for Zhong at the beginning of his career. He worked in several jobs including working as a construction worker and beverage salesman. By the 1980s, he worked as a news reporter and would be involved in the field for around five years. Seeing massive opportunity in the water business, Zhong founded a water distributor company in Southern China and later a health products brand called Yangshengtang in 1993.
Nongfu Spring Founder and CEO
Seeing relative success for his first water company, Zhong established Nongfu Spring in September 1996. With water sourced from the Zhejiang Thousand Island Lake (also known as the Qiandao Lake), Nongfu officially launched its first packaged drinking water in 1997.
Aside from becoming a joint-stock company in 2001, Nongfu Spring also expanded its portfolio to selling bottled tea and juices under the brands Farmer's Orchard, Scream, and Oriental Leaf. Zhong's company grew exponentially in the next few years and it wasn't long before Nongfu Spring became China's largest bottled water producer. Nongfu is also one of the country's leading bottled tea and juice makers.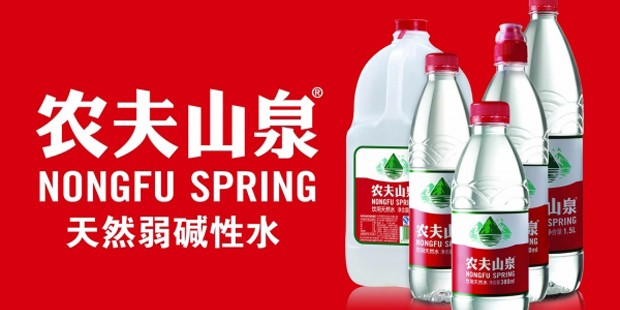 Nongfu Spring's trajectory was momentarily halted as it was accused by leading Chinese publication the Beijing Times of not adhering to national water standards. After several months of fierce exchanges between the company and the newspaper, the accusation eventually proved to be false. Zhejiang health authorities conducted random checks on four batches of Nongfu bottled water and each one passed provincial and national standards. The company filed a defamation suit against the Beijing Times and demanded 60 million yuan ($9.7 million) in damages.
In an effort to expand to the global market, Zhong established Yang Sheng Tang Group in 2016 which includes Nongfu Spring and pharmaceutical companies Beijing Wantai Biological Pharmacy Enterprise and Hainan Yangshengtang Pharmaceuticals. Zhong acquired a major stake at Beijing Wantai in 2001. Beijing Wantai is one of the few Chinese pharmaceutical and biotech companies currently in the process of developing a COVID-19 vaccine.
Nongfu Spring entered the Hong Kong Stock Exchange in September 2020 and launched one of the most successful Asian IPOs of the year. Initially priced at HK$21.50, the company managed to raise $1 billion. Nongfu Spring share price currently hovers around HK$40.
Asia's Richest Man
Zhong Shanshan now tops the list that has been consistently held by Alibaba founder and CEO Jack Ma ($50 billion net worth), although Zhong had been hovering in the top 10 in recent years. Included in the list are other prominent Chinese billionaires including Ma Huateng (Tencent CEO, $55 billion net worth), Sun Piaoyang (Jiangsu Hengrui Medicine Chairman, $35 billion net worth), He Xiangjian (Midea Group co-founder, $32 billion net worth), and Yang Huiwan (Country Garden Holdings shareholder, $28 billion net worth). Huiwan is currently Asia's richest woman.
With a billionaire list comprising of leaders in technology, pharmaceutical, manufacturing, and real estate companies, Zhong Shanshan completely sets himself apart from the pack. Although he has ventured into pharmaceuticals, the bulk of his business empire's revenues still come from Nongfu water. And now having a net worth of $77.8 billion, Zhong surpasses Indian businessman and Reliance Industries Chairman Mukesh Ambani ($76.5 billion net worth) as Asia's richest person.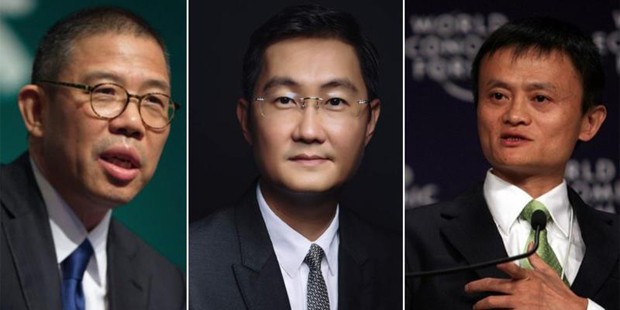 Jack Ma will not likely remain as China's second richest man for long especially with Alibaba generating $72 billion in revenues in 2020. Alibaba's affiliate company, Ant Group also generated $17.5 billion in 2019. Nonetheless, this still makes Ma one of the wealthiest Chinese entrepreneurs around, and it will be interesting how his tech empire will match up against Zhong's water and pharmaceutical business in the foreseeable future.
Personal Life
Zhong Shanshan is married has three children. He has three siblings, in which his two sisters Zhong Xiaoxiao and Zhong Xuanxuan are investors in his company. His wife's sister Lu Xiaowei and their two other siblings also have holdings at Nongfu Spring worth $400 million each.
The success story of business tycoon Zhong Shanshan is both fascinating and inspiring. And as Nongfu Spring continues to expand in the global market, it only continues to prove that water is wealth, bringing fortune to those who manage it effectively and efficiently.
Full Name :

Zhong Shanshan
Zodiac Sign :
Birth Place :

Zhejiang
Education :

Open University of China
Occupation :
Industry :
Networth :

$77.8 billion
Want to Be Successful?
Learn Secrets from People Who Already Made It
Please enter valid Email