Andrew N. Liveris Story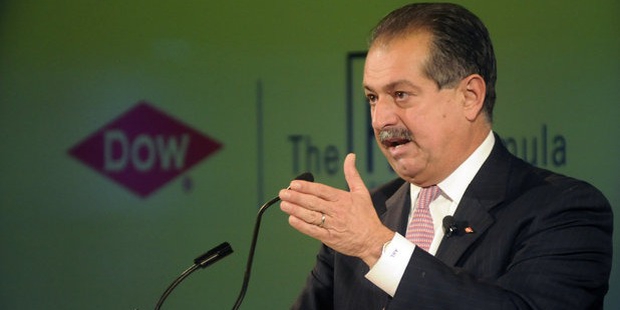 Andrew N. Liveris, a world-renowned thought leader and businessman, is Chairman and Chief Executive Officer of The Dow Chemical Company.
Early Life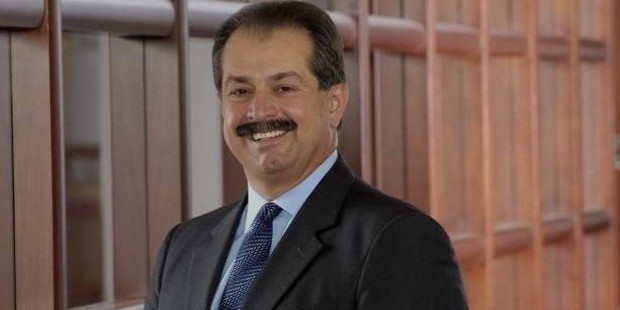 Andrew Liveris was born in Darwin, Australia in 1954. His family, who had immigrated to Australia from Greece, lived in Darwin and operated a growing construction business until Cyclone Tracy devastated their home and business in 1974. The family then moved to Brisbane, where he finished high school.
Education
Andrew Liveris attended the Darwin High School till 1974 and then after they moved to Brisbane, he attended Brisbane State High School.
Andrew Liveris attended the University of Queensland in Brisbane, graduating with a bachelor's degree and first-class honors in Chemical Engineering, and was awarded the University Medal for 1975.
Early Career
He joined The Dow Chemical Company in 1976 in Australia, and spent a large part of his career in Asia, where his formative roles included 14 years in Hong Kong, General Manager for the company's operations in Thailand, and President of all Asia-Pacific operations.
Senior Career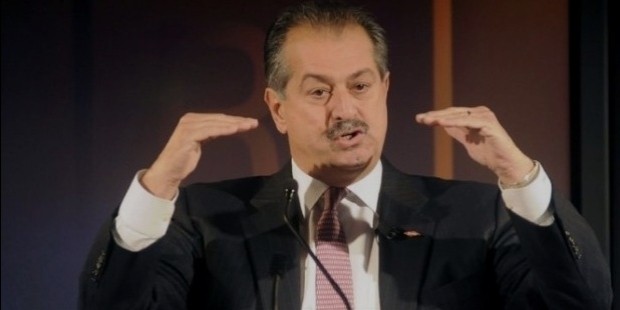 Liveris became a member of Dow's Board of Directors in February 2004, and was named CEO in November 2004. He was elected Chairman of the Board in April 2006.
Reputation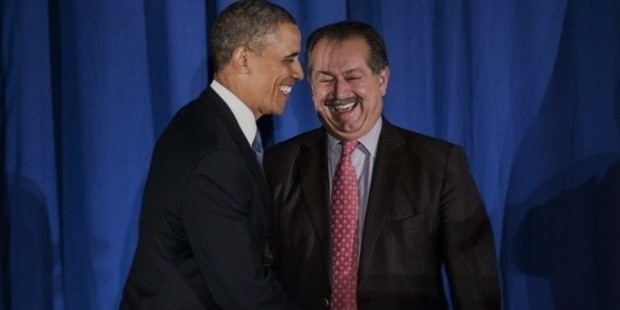 During his tenure as Dow's CEO, Andrew Liveris has led Dow's transformation from a cyclical chemicals manufacturing company into a materials, polymers, chemicals and biological sciences enterprise that innovates solutions for humanity's toughest challenges while maximizing value for its stakeholders.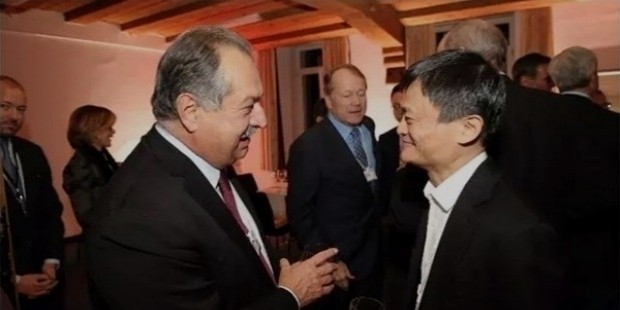 With the announced Dow Corning ownership restructuring, along with the DowDuPont merger and three-way spin-off – one of the largest transactions in the history of the chemical industry – Liveris' work to transform Dow will ensure that the company's strength – founded on innovation and integration – continues to grow. And through Dow's 2025 Sustainability Goals, Liveris has ensured that Dow will continue to redefine the role of business in society in the decades to come.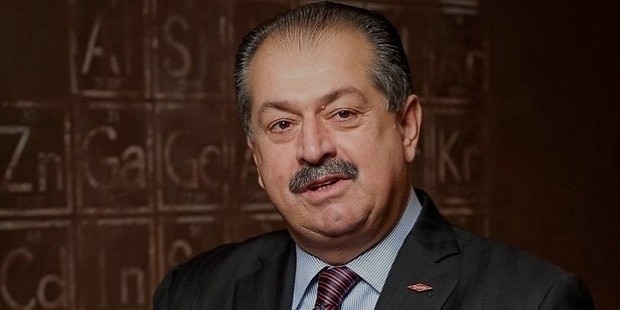 In addition to his work at Dow, Liveris sits on the Board of Directors of IBM, is Vice Chair of the Business Roundtable, an Executive Committee Member and past Chairman of the U.S. Business Council, and a member of the U.S. President's Export Council and the Australian government's Industry Growth Centres Advisory Committee. Liveris is a member of the Peterson Institute for International Economics and the American Australian Association. He serves on the Board of Trustees for the Herbert H. and Grace A. Dow Foundation, California Institute of Technology and the United States Council for International Business and on the Concordia Leadership Council.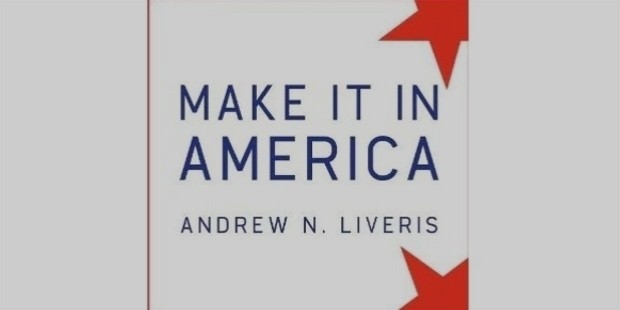 A strong advocate for manufacturing and its essential role in the long-term health of a nation's economy, Liveris is the author of Make It in America, a book that provides comprehensive business strategies to achieve an 'Advanced Manufacturing' economy. In recognition of his advocacy to promote advanced manufacturing, Liveris has been honored with the Distinguished Performance Award for Excellence in Public Policy from the Committee for Economic Development and the International Leadership Award from the United States Council for International Business (USCIB).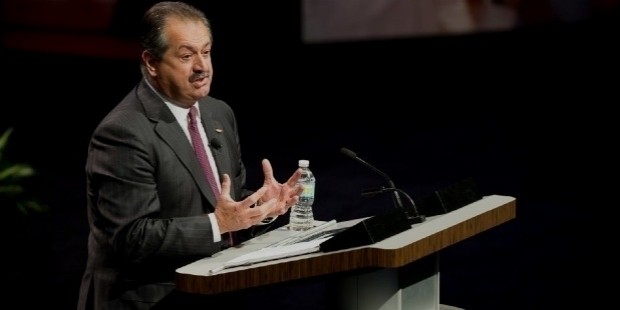 An established thought leader in his field, Liveris was chosen by fellow senior executives on the ICIS Top 40 Power Players listing – a global ranking of the leaders making the greatest impact on the chemical industry – to receive the 2015 ICIS Kavaler Award. He has been honored with the Lifetime Achievement Leadership Award by the American Chemical Society New York Section's Chemical Marketing and Economics Group (2014), the Chemical Industry Medal by the Society of Chemical Industry (2013), the International Palladium Medal by the Société de Chimie Industrielle (2013), and the George E. Davis Medal by the Institution of Chemical Engineers (2011) in recognition of his distinguished contributions to the chemical industry. He has been named the #1 Power Player in the global chemical markets four times, first in 2010, consecutively in 2012 and 2013, and again in 2015, by ICIS Chemical Business magazine.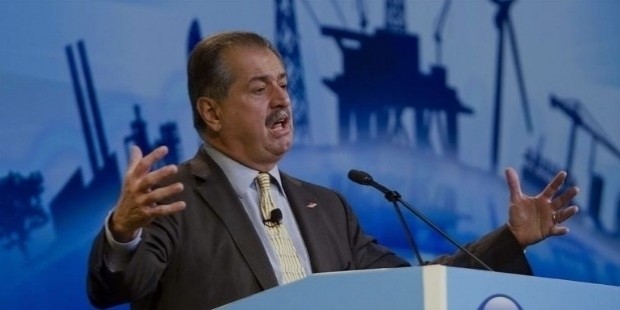 In January 2014, Liveris was appointed Officer of the Order of Australia for "services to international business". He has also received honorary doctorates, from The University of Queensland and Michigan State University.
Personal Life and Family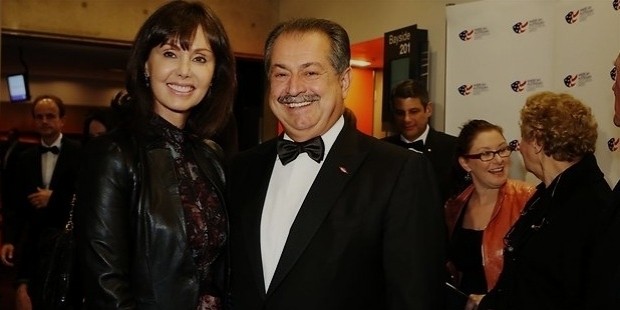 Liveris resides in Midland, Michigan with his wife Paula. They have three adult children.
Awards
2016

Corporate Leadership
2015

ICIS Kavaler
2013

Eisenhower, Chemical Industry Medal
2011

George E. Davis Medal, Distinguished Performance
2007

Premier of Queensland's Expatriate Achievement
Andrew Liveris on Changing as Leader
Want to Be Successful?
Learn Secrets from People Who Already Made It
Please enter valid Email