Cynthia Nixon Story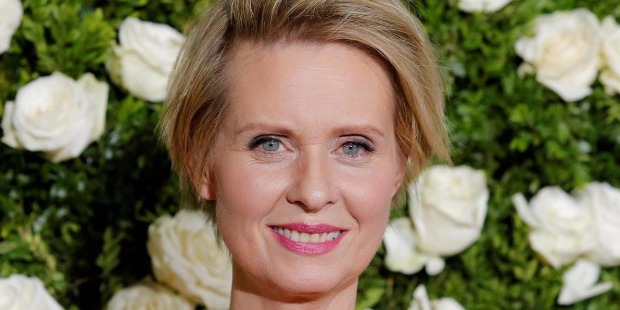 27th March 2018: Achieving 'Success' is not only the story of inspiration, but also 'Success' defines the pinnacle to be above all others. Success provides power to rule over others. Successful individuals around the world have an inkling desire to overcome their initial failures in life. The journey of 'the extra mile', which others give up to cross, is what differentiates to make individuals succeed in their quest.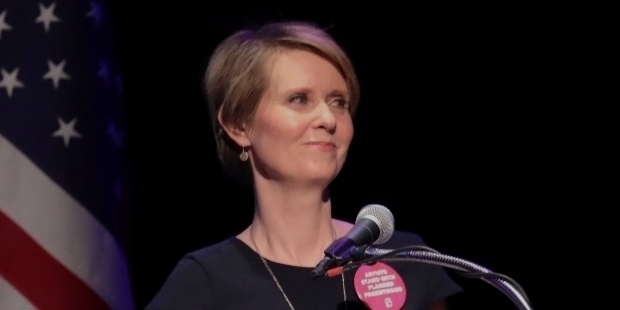 The successful political journey always commences with a noble intention to serve the people to better the world. It is a power trip to reach the top, one step at a time. Multiple award-winning American actresses and activist Cynthia Ellen Nixon of 'Sex & the City' fame's run to succeed as the next Governor of New York City is one such inspiring story of our modern times. Will she become the Governor of New York City? We will have to wait and watch…
Progressive Approach:
Popularly known as Cynthia Nixon, she has been vocal against government policy, which affects the public at large. In 2003, she was arrested outside City Hall during the protest against cuts to public education and Cynthia's role on Bill de Blasio's Advisory Board to forge public-private partnerships, which offered New Yorkers essential services in areas, such as mental health and immigration. She has built a progressive profile consistently by being vocal in the advocacy arena time and again.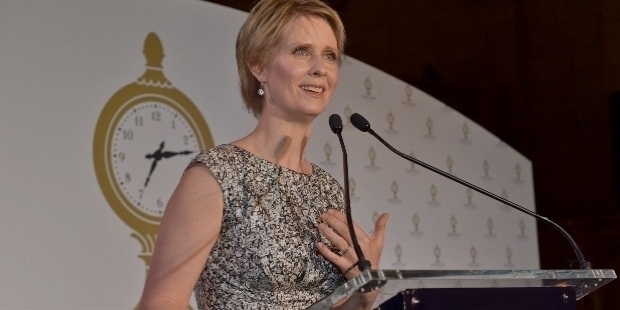 Cynthia Nixon is eyeing the State Office of Governor. She tweeted on the 19th of March 2018 that she was running for the Governor of New York. She is an inspiring candidate for many, simultaneously, many are very critical about her celebrity status. The 'Coin of Success' has two sides and one cannot exist without the other. Cynthia's plus point is that she's a New Yorker and knows how the city works. Her experience in the political arena may be scant as compared to seasoned politicians. However, the will to serve the people by achieving the unexpected is what separates Cynthia from other candidates.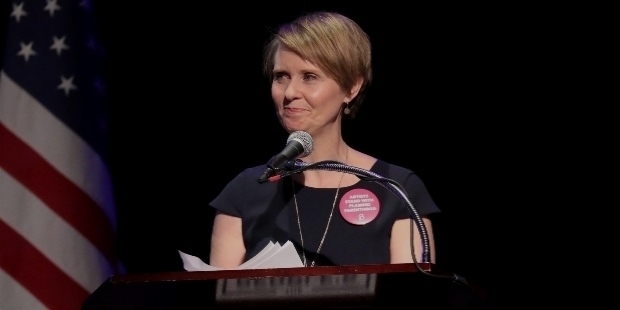 Cynthia's progressive approach towards the election is infectious among voters because she is a hardcore New Yorker. Cynthia was born on the 9th of April 1966 in New York. She was raised by her single mom in a fifth-floor walk-up apartment. She did her schooling in the Public School in NY City. She has not forgotten her childhood and has put her children in Public School. She takes trains and she understands commuters' problems.
Journey as an Activist
Inspiration in an individual's heart or subconscious level is heartwarming and provides great strength to a character. Cynthia Nixon's political journey started as an activist fighting for LGBT rights in the US. She was prominent to advocate for same-sex marriage. In 2002, at a Gay Rights Rally, Cynthia met education activist Christine Marinoni, her future wife. The duo got engaged in 2009 at a rally for New York marriage equality.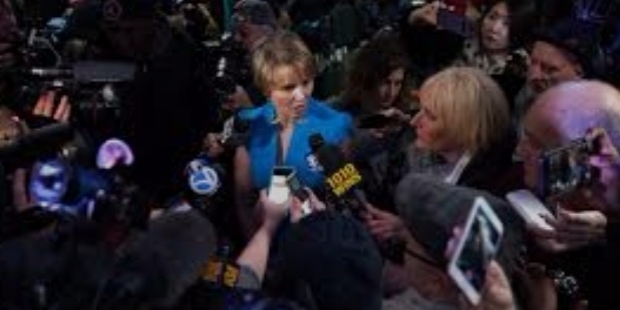 Cynthia has been advocating for public education for a long time. New York's Alliance for Quality Education is a public education fairness advocacy organization. Cynthia Nixon is one of the spokespersons of the organization. She has also been strongly campaigning in support of women's health.
Cynthia Nixon was honored at the GLAAD Media Awards with the Vito Russo Award in March 2010. She had made a significant difference in promoting equality for the LGBT community. The Vito Russo Award is conferred to openly LGBT media professional. Yale University honored Cynthia with the 'Artist for Equality Award' in 2013 for her active role. Human Rights Campaign conferred the 'Visibility Award' to Cynthia in 2018.
Tough Challenger:
American celebrities have shied away from the political arena, apart from a few exceptions like Hillary Clinton, Nancy Pelosi and Sarah Palin. Will Oprah Winfrey challenge President Trump in 2020? American politics have always been influenced by successful charismatic leaders.
The 'Sex and the City' famed actress Cynthia Nixon is a tough contender as she has come up in life the hard way. In the Democratic gubernatorial primary, she has decided to challenge Governor Andrew Cuomo. Her presence is and has been evident, courtesy 'Sex and the City's success with the television audience. Her activism profile is her strength, which elaborates her future as 'the' leader, who cares for serious issues.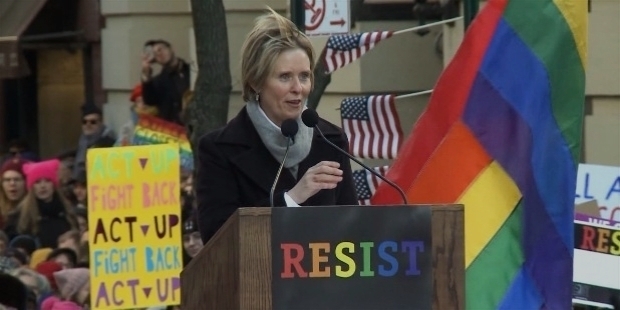 Cynthia is well-versed with the latest trend of media games, which political leaders of the world have been effectively using to target opponents. Christine Quinn, Cuomo's ally called targeted by calling her an 'unqualified lesbian'. Instead of sulking, Cynthia tweeted with a tinge of humor: 'She (Christine Quinn) was technically right. I don't have my certificate from the Department of Lesbian Affairs, but in my defense, there is a lot of paperwork involved'. The tweet was effective to send a strong signal to Cuomo's camp.
After announcing her candidacy for the Governor, Cynthia Nixon addressed the New Yorkers with a well-produced video: "Our leaders are letting us down. We are now the unequal State in the entire country with both, incredible wealth and extreme poverty." Cynthia is a smart and intelligent woman, who was quick to enlist de Blasio's Zephyr Teachout, a stalwart who failed to unseat Cuomo in 2014.
Cynthia Nixon targeted Cuomo's close aide and confidant Joseph Percoco declaring, "If Washington is a swamp, Albany is a cesspool." As an official candidate, Cynthia was smart enough to target Percoco, because he was convicted on Federal Charges of fraud and bribery. Cynthia's political journey is certainly not going to be easy, but the challenger in her has already disturbed Cuomo's sleep.
Family Life:
Cynthia's father Walter E Nixon Junior hailed from Texas. He was a radio journalist. Her mother Anne Elizabeth née Knoll hailed from Chicago. Little Cynthia had to go through her parents' divorce when she was just 6 years young. After her graduation from Hunter College High School, Cynthia went to Barnard College of Columbia University.
Cynthia was in a relationship with Danny Mozes from 1998 to 2003. Danny was a school teacher. They have two children, daughter Samantha and son Charles Ezekiel. Samantha is 21 and Charles is 15 years young now.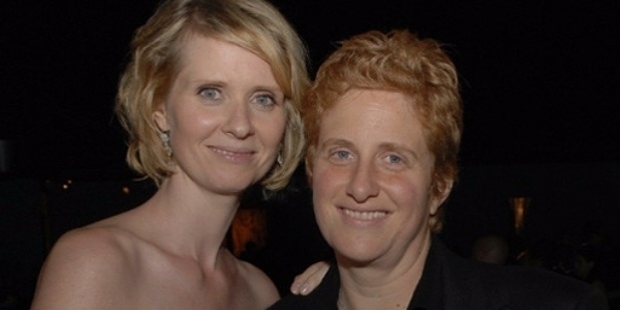 Christine Marinoni and Cynthia started dating in 2004. Christine was an education activist. Five years later, they got engaged in April 2009. Three years later, on 27th of May 2012, they tied the knot. Cynthia had stated in 2007, "I don't really feel I have changed. I'd been with men all my life and I'd never fallen in love with a woman. But when I did, it didn't seem so strange. I am just a woman in love with another woman."
Cynthia hosted a fundraising event in support of Washington Referendum 74 and took a public stand supporting the legalization of same-sex marriage in the State of Washington. Washington is Christine Marinoni's home State.
Cynthia Nixon is a true successful fighter. Her life has had various challenges thrown at her, at every step of happiness. While she was dating Christine, Cynthia was diagnosed with breast cancer during routine mammography check-up. Two years, she kept her illness a secret. However, in an interview with 'Good Morning America', she disclosed in April 2008 that she was battling cancer.
Cynthia became a breast cancer activist and an 'Ambassador' for Susan G Komen for the Cure. Cynthia managed to convince the Head of NBC to televise her 'Breast Cancer Special' in a Primetime Program.
Successful Actress:
Cynthia Nixon has won multiple prestigious awards with her histrionics in her illustrious career. She has won Theatre World Awards in 1981 for 'The Philadelphia Story; Screen Actors Guild Awards in 2002 for Outstanding Performance by an Ensemble in Comedy Series 'Sex and the City'; Primetime Emmy Awards in 2004 for Outstanding Supporting Actress in a Comedy Series 'Sex and the City'; Screen Actors Guild Awards in 2004 for Outstanding Performance by an Ensemble in a Comedy Series 'Sex and the City'.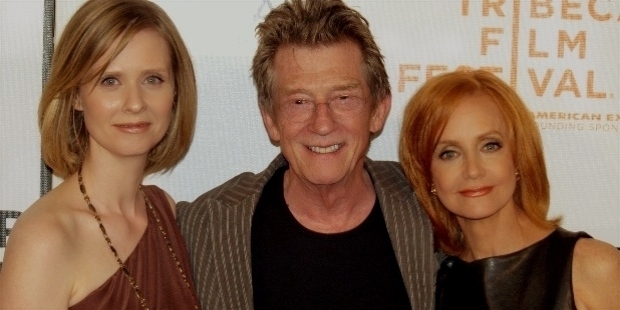 In 2006, she won Tony Awards for the Best Actress in a Play category for 'Rabbit Hole'. 'An Inconvenient Truth' was awarded the Grammy Awards in 2009 for the 'Best Spoken Word Album'. Cynthia won the Grammy with Beau Bridges and Blair Underwood.
Full Name :

Cynthia Nixon
Zodiac Sign :
Birth Place :
Occupation :
Industry :
Want to Be Successful?
Learn Secrets from People Who Already Made It
Please enter valid Email