Tai Tzu-ying Story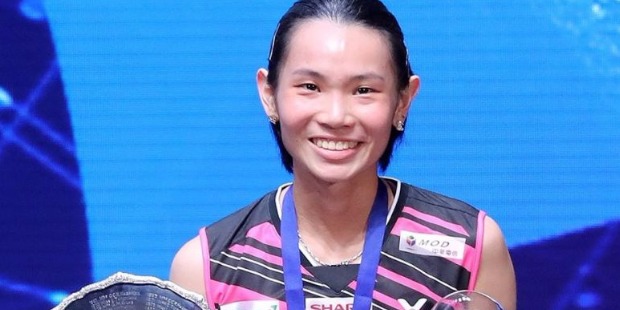 22nd March 2018: Success in the world of sports has become more challenging and difficult with stiff competitions at different levels and stages in modern times. Overcoming difficulties and challenges, a sportsperson's life is full of tribulations, perseverance, hard work, dedication, optimism and the will to achieve the unexpected. Taiwanese badminton star Tai Tzu-ying rose to stardom when she became the World No. 1 in Women's Singles at the tender age of 22.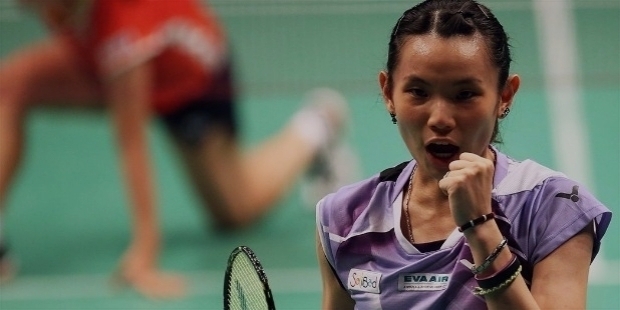 The All England Open Badminton Championships is considered as one of the most prestigious, illustrious and tough badminton championships for every badminton player in the world. Many great players have failed to achieve the All England Open Badminton Championships Trophy to showcase in their trophy stands with pride. Winning back-to-back the All England Open Badminton Championships title beating the best among the bests in 2017 and 2018, the Women's World No. 1 Tai Tzu-ying has been unbeatable to reign the world since the last 68 weeks.
World No. 1:
December 2016, Tai Tzu-ying rose to achieve her ultimate dream of becoming the World No. 1 in badminton women's history. Just 22, she won the Hong Kong Super Series and Indonesian Super Series to become the World No. 1. Indeed, she has become 'the' inspiration for millions of badminton players in her own country and world alike.
Her rise in the badminton world started in 2011. At just 16 years and 6 months young, Tai Tzu-ying became the youngest No.1 in Taiwanese badminton history. Ever since her rise to the top has been phenomenal. She has been winning tournaments at world stage with great aplomb. She has become a force to reckon with in courts and various championships.
Tai Tzu-ying won the Super Series Finals in Dubai, for the second time, in 2016 to etch her name in the history books. She became the second woman to do so after Chinese Li Xuerui, who had won the titles in 2012 and 2013. Another feather in her cap was to become the first women in badminton history to reach the finals in Super Series Finals three times. She ended the 2016 season as the World No. 1.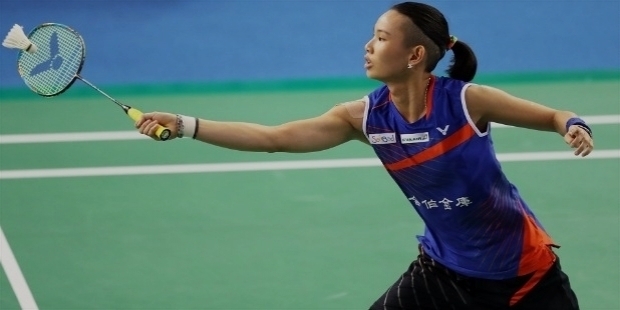 The Journey of Success
Tai Tzu-Ying was born to firefighter Tai Nan-kai and Hu Jung on the 20th of June 1994 in Kaohsiung, Taiwan. Tai Tzu Ying's father was the Director of the Kaohsiung District Badminton Committee. Her journey towards success started as early as 2003. She recalls, "I started playing badminton when I was just 9 years under my father's guidance." She was guided and coached accordingly to master the art of various strokes by her father and his friends.
The little angel followed as guided by her elders enjoying the game. She was quick to master the art. She won the Taiwanese Second National Division title to gain the right to participate in the First Division. She became the youngest player to compete in the First Division.
Tai Tzu-Ying began her international career at the age of 15. Vietnam Open was her first game, where she earned the runner-up spot. Hard work and dedication towards the game, she went onto to represent her Kaohsiung City in the National Games. She lost in the quarter-final stage. At the Asian Youth Badminton Tournament in Malaysia, she lost in the final match.
Tai Tzu Ying's confidence to better her position at world's stage made her more determined. She represented Chinese Taipei at the East Asian Games. She won a Silver and Bronze medals, much to her delight. With growing confidence, Tai Tzu-Ying won the 2012 Super Series in the Japan Open for the first time. She entered the golden books of history by etching her name as the youngest player to win the Super Series title.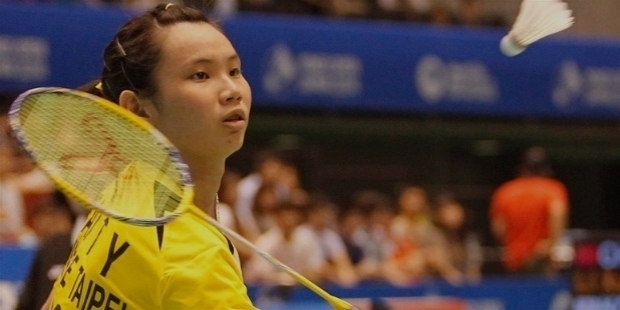 She became a tough contender among her competitors. In 2012 Yonex Chinese Taipei Open, she triumphed against Lindaweni Fanetri. Success was hurdled by her loss to Sung Ji-Hyun at the 2013 Chinese Taipei Open. She avenged her defeat against Sung Ji-Hyun at the 2013 BWF Super Series Masters Finals. She made it to the final and lost to Li Xuerui.
At the 2014 Asian Games, Tai Tzu-Ying represented the Chinese Taipei. She went onto win the first badminton medal for the country by winning a bronze medal. The year 2014 was more successful for Tai Tzu-Ying. She defeated Japan's Nozomi Okuhara at the 2014 Hong Kong Open. Her winning streak continued at the Super Series Finals in Dubai. She defeated Sung Ji-Hyun once again to win the first gold medal for her nation Chinese Taipei.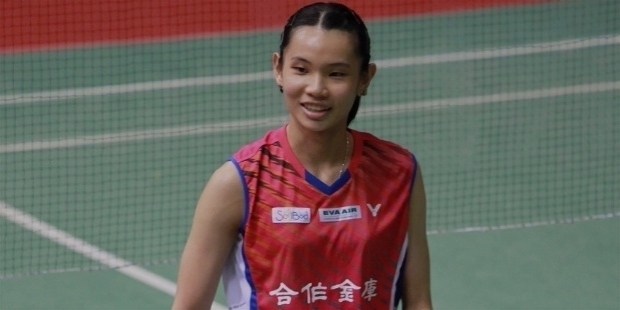 At the world stage, to achieve success constantly is quite challenging and impossible. The year 2015 was a low phase in Tai Tzu Ying's successful career. With strong contenders emerging in the world badminton circuit, she did not win a single title in 2015. The low phase taught a great deal to Tai. She realized, she had to uplift her game to a level higher than her contenders to achieve the top spot. She worked hard with her Coach Jian-Cheng Lai.
Determined and more focused, Tai made her strong presence felt in the world circuit in 2016. By winning the Indonesian Super Series and Hong Kong Series in 2016, Tai Tzu-Ying became the World No. 1 for the first time in her career. 13 years of sheer hard work became the sweetest moment of her life.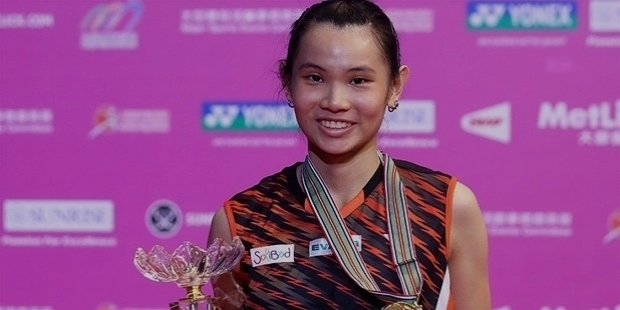 For Tai Tzu-Ying, her country comes first, even before World Championship. Her love for her country's love was commended by none other than President Tsai. Her selfless sacrifice to forego the 2017 World Championship in Glasgow for 2017 Summer Universiade to welcome the world in her home country was highly rewarding for Tai. She was honored with the 2017 Sports Elite Awards for her special contribution.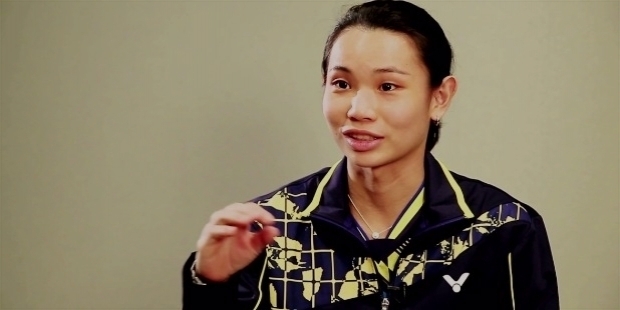 As World No. 1, Tai Tzu-Ying commenced her 2017 tour winning her first All England Open Badminton Championships in March. She followed her winning streak at the Malaysia Open, Singapore Open, and Badminton Asia Championships. With six titles in her bag, Tai won the first gold medal for Taiwan at the 2017 Badminton Asia Championships.
Infectious Traits:
Tai Tzu-ying has won hearts of billions around the world to inspire the youngsters with her success. She is a bundle of joy and spreads cheerfulness around her with her sweet smile. Her smiling face has become infectious with her contenders and fans. She disclosed that she loves watching Doraemon and her favorites SpongeBob SquarePants. Whenever she is off the court, Tai loves music and spending quality time with her family.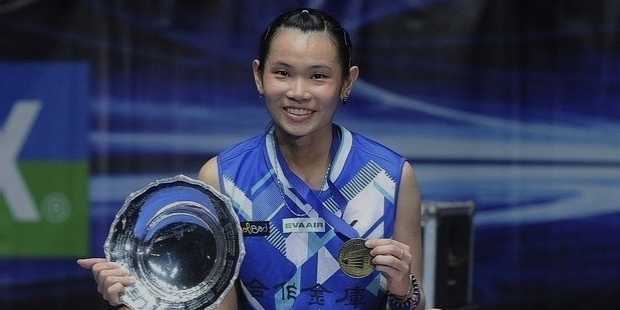 As a toddler, Tai always dreamt of becoming a sportswoman. She is totally in love with badminton. She enjoys her game. She's an ever-willing student to excel in life.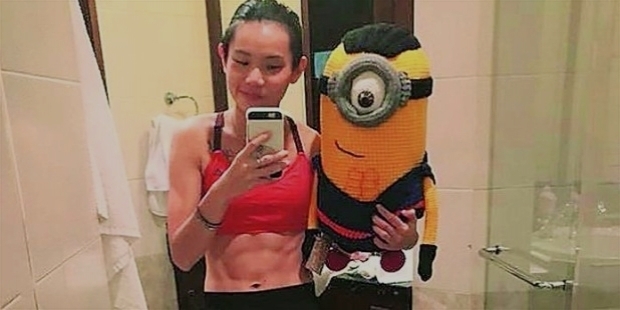 Her favourite shot is the 'drop shot'. She confides, "I rely on my drop shots the most. I practice various shots equally, however, cross-court returns and drops are my most powerful weapons." Tai has an immense unimaginable balance of aggression and composure to be the best among the bests in the world. She keeps her composer cool with her constant smiling face. She enjoys winning, while simultaneously having fun on courts.
Full Name :

Tai Tzu-ying
Born :

20th-Jun -1994
Zodiac Sign :
Birth Place :

Taiwan
Occupation :
Industry :
Want to Be Successful?
Learn Secrets from People Who Already Made It
Please enter valid Email