Lt. Col. ALEXANDER VINDMAN – A True American Hero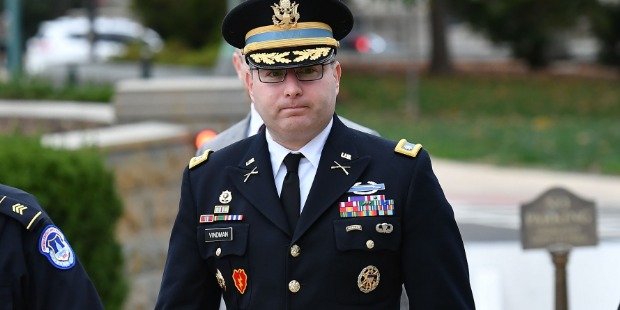 This is a remarkable story of an American Army Officer, who performed his duty at the highest order displaying incredible patriotism to courageously expose the corrupt intent of the President of the United States of America Donald Trump. Lt. Col. Alexander Vindman serves as the Director for European Affairs for the United States National Security Council.
His father Semyon Vindman was very concerned about his act of patriotism and like a true brave soldier Vindman stood his grounds and dedication to save America from the clutches of corrupt Republicans' political players during the Impeachment Inquiry Hearing of President Donald J. Trump. In his opening statement, Lt. Col. Vindman assured his father saying – "Dad, my sitting here today is proof that you made the right decision 40 years ago to leave the Soviet Union and come here to the United States. Do not worry I will be fine for telling the truth."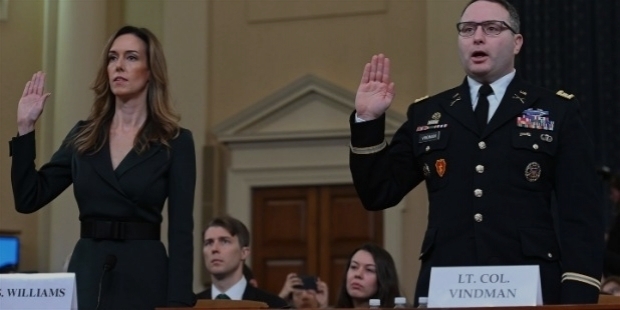 Lt. Col. Vindman is an epitome of true patriotism and has inspired millions of Americans with his meticulous service, dedication, valour and duty. At the same time, he has courageously faced numerous attacks from the Republicans, Fox and Friends, and the White House including the President. Little Alexander with his twin brother and elder brother Leonid lost their mother, when they were still a toddler. The year was 1979, when father Semyon Vindman left the then Soviet Union, now Kiev, Ukraine, to land in New York with his three toddlers for a better future.
Lt. Col. Vindman and his twin brother Lt. Col. Yevgeny S. Vindman serves as a JAG Officer and is assigned as an Attorney on the NSC – National Security Council staff. Lt. Col. Yevgeny handles ethics issues. Elder brother Leonid Vindman has also served as a commissioned Army Officer in the US Army. Leonid Vindmad also happens to be the Founder and Managing Partner of Tungsten Capital Advisors.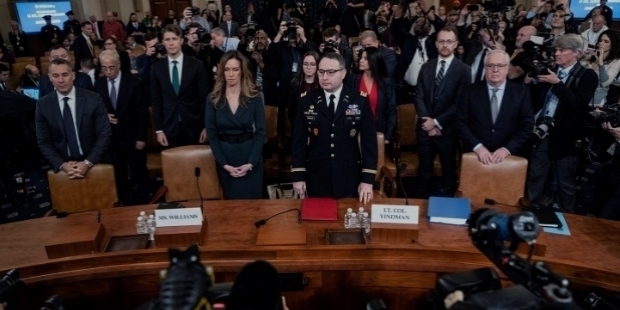 Lt. Col. Alexander Vindman's two-decade illustrious career in the army is highly a decorated one with 'Purple Heart', 'Defense Meritorious Service Medal with Bronze Oak Leaf Cluster', 'Meritorious Service Medal – Army Commendation Medal with Three Oak Leaf Clusters', 'Army Achievement Medal with Two Oak Leaf Clusters', 'National Defense Service Medal', 'Global War on Terrorism Expeditionary Medal', 'Global War on Terrorism Service Medal', 'Korea Defense Service Medal', 'Army Service Ribbon', 'Overseas Service Ribbon', 'Valorous Unit Award', 'Navy Unit Commendation', 'National Intelligence Meritorious Unit Citation' and 'Republic of Korea Presidential Unit Citation'.
Lt. Col. Alexander Vindman is also a recipient of the 'Combat Infantryman Badge', 'Expert Infantryman Badge', 'Ranger Tab', 'Basic Parachutist Badge', the 'Presidential Service Badge' and 'Joint Chiefs of Staff Identification Badge'.
During the Impeachment hearing, the Lt. Col. Took on the Republicans' onslaught heads on by warning the Ranking Member David Nunes to address him as Lt. Col. Vindman and not as Mister Vindman. And when Jim Jordan tried to question his credibility, like a meticulous army officer, Vindman came prepared with Dr. Fiona Hill's evaluation, dated 13th of July 2019 before she left her job, to shut Jordan's trap much to his dislike. His humbleness was evident as the Lt. Col. Read only a few lines about his caliber as an expert and dedicated army soldier.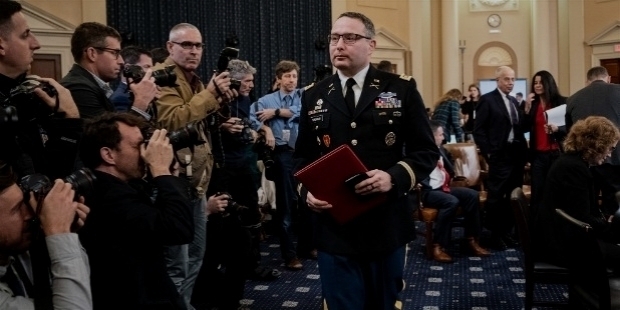 On the 25th of July 2019, Lt. Col. Vindman was in the Situation Room listening to the infamous call between Trump and Zelensky. As soon as the call was over, Lt. Col. Vindman immediately reported the inappropriate call of President Donald Trump to the NSC Legal Advisor John Eisenberg as his duty. During his testimony, Vindman also stated that the Ukraine's involvement in the 2016 Presidential election was in fact a 'Russian narrative that President Putin had promoted' to misguide as a diversion tactics.
Lt. Col. Alexander Vindman revealed that he followed the protocol and reported the matter to his higher Chain of Command. It was his duty towards his nation. He further added that asking the Ukrainian newly-elected President Volodymyr Zelensky to go after a domestic political opponent was harmful to America. It would undoubtedly result in Ukraine losing bipartisan support, undermining US National Security and advance Russia's strategic objectives. Vindman emphasized that he reported the call because Trump's actions had significant national security implications for our country.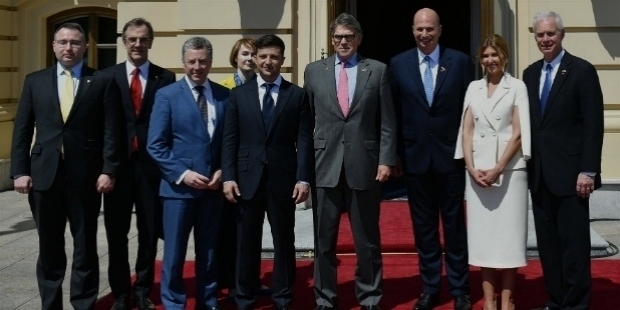 In his long testimony, Lt. Col. Vindman described his military experience interacting with people with greater power. He said, "When a senior asks you to do something, even if it's polite and pleasant, it's not to be taken as a request. It's to be taken as an order." He also displayed a remarkable gratitude, admiration and commitment to advancing the ideals of the country that gave refuge to his family as they fled totalitarianism of the Soviet Union. Lt. Col. Alexander Vindman takes great pride to be a soldier and in serving the nation in army uniform.
Lt. Col. Vindman came forward courageously like many others to defy the President and White House directives to not appear for the Impeachment Inquiry Hearing. These American patriots like Dr. Fiona Hill, Marie Yovanovitch, Bill Taylor, George Kent, David Holmes, Jennifer Williams, Mark Sandy and Lt. Col. Alexander Vindman will go down in American History Books as the individuals who saved America from its corrupt President Donald J. Trump and the Republicans. They have shown exemplary courage to display their true commitment towards their nation.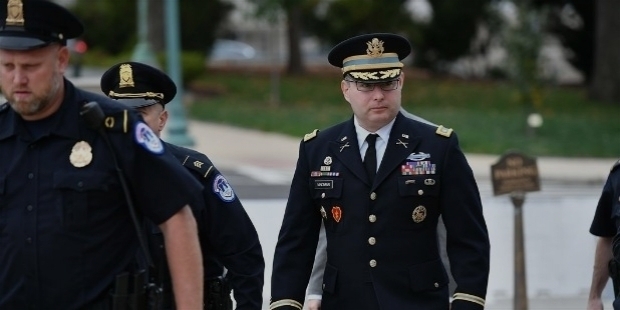 The vicious attacks by the President and his henchmen in Fox News on Lt. Col Alexander Vindman and other witnesses have raised grave concern for the nation at large. However, like a brave soldier, Lt. Col. Vindman assured his father he would be fine for telling the truth. During Democratic representative Sean Patrick Maloney's questioning Lt. Col. Vindman revealed that his father was deeply worried as this was the ultimate risk.
Patrick Maloney insisted as to why Vindman had so much confidence to say 'Do not worry' to his dad. Lt. Col. Vindman revealed, "Congressman because this is America. This is the country I have served and defended. All my brothers have served and here 'Right' matters!" There was applause for Lt. Col. Vindman's response, a first in this Impeachment Inquiry Hearing. Wish, the Republicans could learn something from this Ukrainian born American that 'Patriotism' is about protecting one's country at all cost.
UNDER US ARMY PROTECTION
After his testimony, Lt. Col. Alexander Vindman has reached out to the US Army and raised concern about his family's safety and security, because of repeated attacks by the President, his henchmen and insidious Fox News anchors. The US Army has assured the Vindmans that if there are any sign of imminent physical dangers to the family, they would be moved to a secure military base to ensure they are out of danger.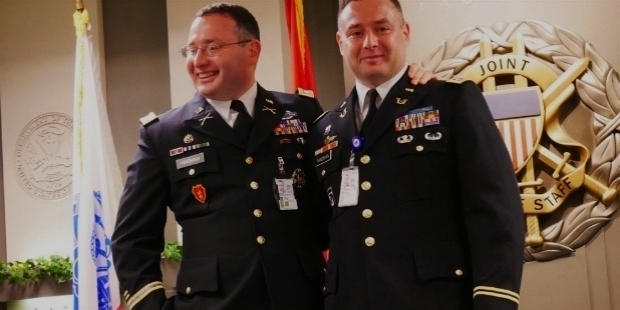 Lt. Col. Alexander Vindman is an Iraq veteran ad has served in South Korea, Germany, Russia and Ukraine. He comes from a family of soldiers. His father had served the Russian army before the family moved to the United States. Vindman disclosed during the hearing, "I am grateful to my father's brave act of hope 40 years ago and for the privilege of being an American citizen and public servant, where I can live free of fear for mine and my family's safety."
It is ironical that after testifying the facts, Lt. Col. Vindman's family has to face the wrath of the President and his henchmen. The US Army have taken various measures to safeguard their officer's family and have coordinated with local Law enforcement and checked his computers. Lt. Col. Vindman is not the one, who would be intimidated so easily. However, his family members surely are worried about repeated attacks.
EARLY LIFE:
Alexander Seymon Vindman was born on the 6th of June 1975 in Kiev, Soviet Union. He was born 9 minutes earlier to his twin brother Yevgeny Seymon Vindman to a Jewish family. The little ones lost their mother, when they were barely three. Father Semyon Vindman, who served the Russian army fled the Soviet Union with his three sons and landed in New York in the year 1979. On the 18th of May 2006, Alexander Vindman got married to Rachel Cartmill in Oklahoma City.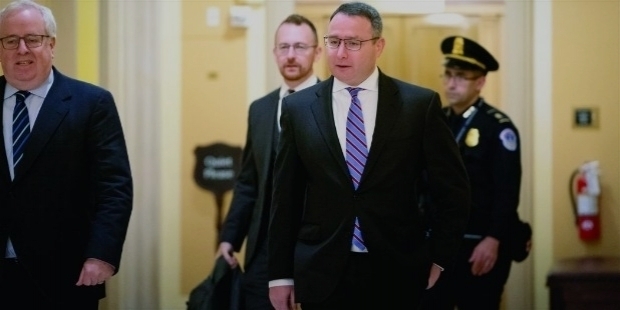 The three brothers grew up in Brooklyn's 'Little Odessa' neighbourhood. All of them speak fluent Russian, Ukrainian and English. In the year 1998, Alexander graduated with a Bachelor of Arts degree from the State University of New York at Binghamton. He went onto complete his Masters from Harvard University in Russian, Eastern European and Central Asian studies.
Alexander Vindman joined the United States Army in 1998. He was commissioned as a career Army Officer. In the year 1999, Vindman completed his IOBC – Infantry Officer Basic Course from Fort Benning. In 2000, he was deployed in South Korea. He commanded infantry and anti-armour platoon in South Korea. In the year 2004, Vindman was deployed in Iraq and served there till September 2005.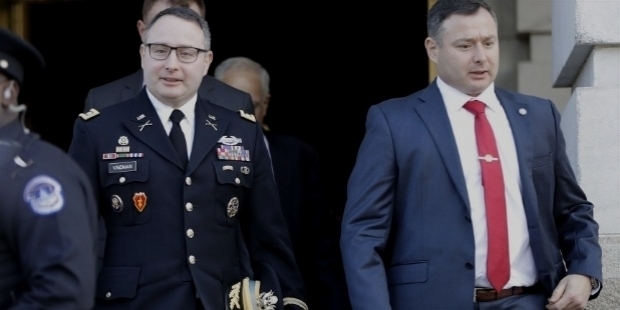 In the month of October in 2004, Vindman was injured from a roadside bomb in Iraq. He was honoured with a Purple Heart. In the year 2008, Alexander Vindman was promoted to the rank of Major. Seven years later in 2015, he was promoted to the rank of Lieutenant Colonel.
Full Name :

Alexander Semyon Vindman
Zodiac Sign :
Birth Place :

Kiev
Soviet Union
Occupation :
Industry :
Want to Be Successful?
Learn Secrets from People Who Already Made It
Please enter valid Email