The California Condor: Matt Biondi Story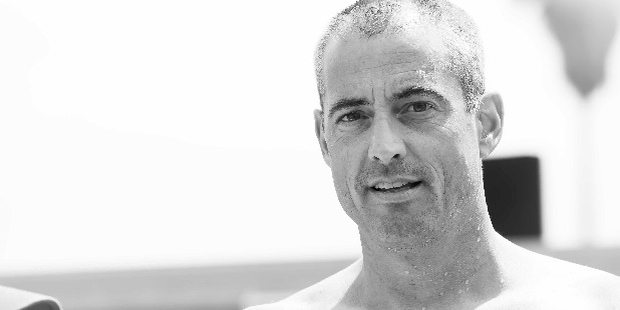 Profile
Swimming is a popular sport in America and in other countries all over the world. It has brought fame to many champion swimmers who have built their career by participating in tournaments. One of the many wealthy swimmers is the freestyle and butterfly stroke swimmer, Matthew Nicholas Biondi. From being a young swimmer, he slowly rose to fame, setting world records one after the other particularly the 50-meter freestyle and 100-meter freestyle.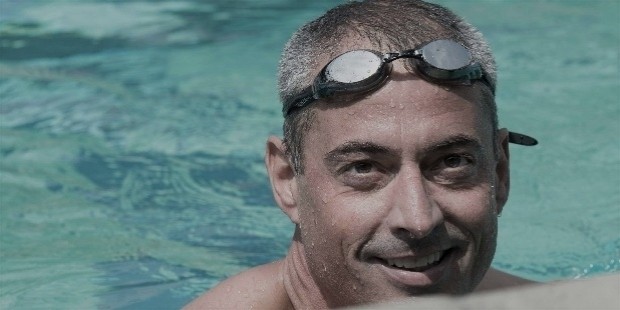 Biondi is also a recipient of numerous medals both gold and silver. He has had accumulated eight gold, two silver, and a bronze medal for his participation in 1984, 1988, and 1992 Summer Olympic Games. For that and more recognition, he was inducted into the International Swimming Hall of Fame as well as in the United States Olympic Hall of Fame. Along with him are famous swimmers like Mark Spitz and Michael Phelps.
Early Life
Matt Biondi was born on October 8, 1965, in Moraga California. He has the nicknames "Matt" and "The California Condor" taking pride of his Californian roots. Although, his family actually originates from Saluzzo, Italy. As young as five years old, he already started swimming but never got to a serious competition. Educated at Campolindo High School, Biondi spent his teenage years in sprint swimming with a national record of 20.40 seconds for the 50-yard freestyle. He became the top schoolboy sprinter in the United States of America when he was in his senior year. He graduated his degree in Political Economy of Industrialized Societies in 1988.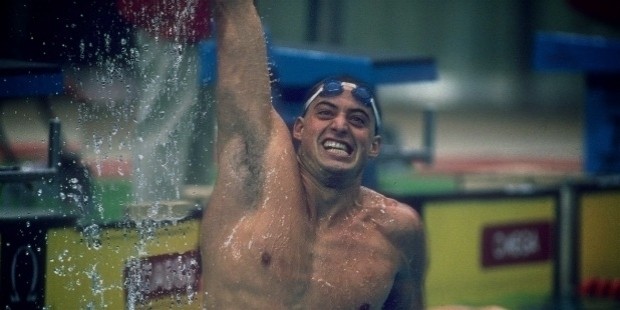 For his tertiary studies, he attended the University of California-Berkeley under a sports scholarship for swimming and water polo. Biondi used to play both sports way back in high school. He first entered the university in 1983 and immediately joined the water polo team for the NCAA Championship in his first year. He also joined the swimming team but only reached the consolation finals in the 1984 NCAA Championship. Apart from his love for water sports, he has also enjoyed playing football and basketball. Furthermore, he has also allotted a little portion of his time playing the piano while singing along with the University Choir. Any extra time he had left was spent playing basketball.
Career
His Olympic career began early while Biondi was still in college. He was only eighteen years old during that time. He joined the 1984 Los Angeles Olympics after a surprising play in the qualifying rounds of the 4x100-meter freestyle relay. The US team won a gold medal. A year after that stint, he joined the 1985 NCAA Winter Championships and won eight swimming titles. This made him the NCAA Swimmer of the Year in 1985 and on the years that succeeded until 1987.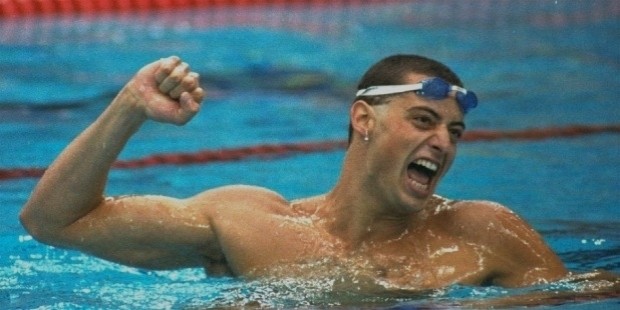 The success of his 1988 Seoul Olympic stint was not as successful as his results from the prior season. He lost to Anthony Nesty by just a hundreth of a second when he chose to glide to the edge instead of taking another stroke. In the end, he bagged five golds, one silver, and a bronze medal. In those wins, he broke three world records.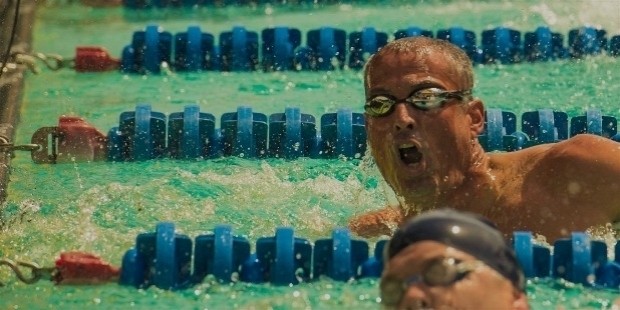 In between the years, he joined FINA World Aquatics Championships competitions. In 1986 he won three gold medals, a silver, and three more bronze medals. Meanwhile, in 1991, he won three more gold medals in the World Championships.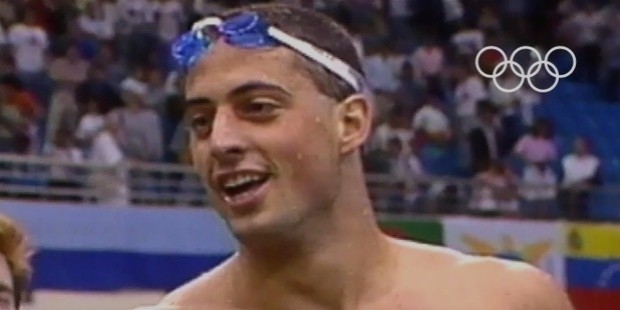 The 1992 Barcelona Olympics was a good one for him. He won two medals for 50-meter freestyle relay that season. Unfortunately, that was his last Olympic game. He officially retired from competitive swimming after his last feat in the 1992 Olympics. His retirement happened while he was still on the top of his game at the age of 22. However, due to multiple factors including the lack of financial assistance, he had finally put his competitive swimming career to rest. He brielfy joined competitions after he quit swimming but retired fully in April 1993.
Highlights
The California Condor is best known for his world breaking records. Apart from his 22.14-second record for 50-meter freestyle swim, he also has the 48.63-second record for the 100-meter freestyle swim. This record is the second fastest in history for that distance.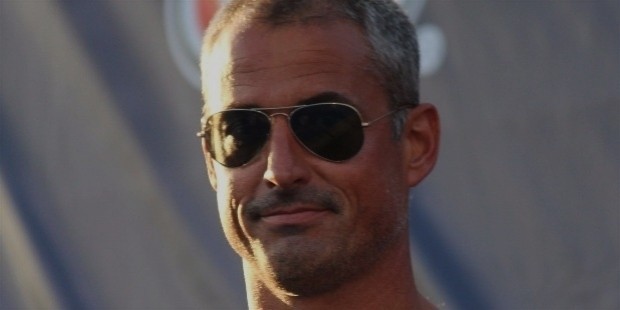 His wins in the 1986 World Championships was also record-breaking. He set the record of having seven medals in just one championship which was a big-time win. The only man known of doing this is Michael Phelps.
Personal Life
In 1995, Biondi married Kirsten Metzger in Hawaii. Together they had Nathaniel born three years after their marriage, Lucas born in 2002, and in 2007, his only daughter Makena was born. During their marriage, he was already a retired swimmer. His wife saw his passion used it to convince him to continue his advanced studies. He went to Lewis and Clark College and earned his Master's Degree in Education in 2000. However, he also spent a good amount of time as a clinician and as a motivational speaker for up and budding swimmers.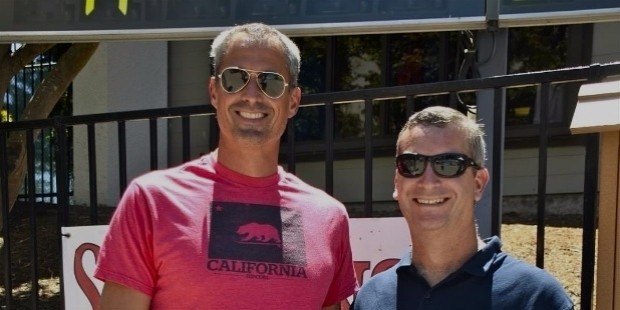 With his Master's Degree, Biondi spent his life out of the water by teaching math at Sierra Canyon School. He is also the swimming coach of the school's varsity team. Apart from that, he has dedicated his time as well in the masters swimming community with the annual Matt Biondi Classic after his name. The first time this competition was conducted was on March 23, 2014, in the Simi Valley in California.
Awards and Achievements
Since 1983, Matt Biondi has already been building his swimming career. In 1986, he won the U.S. Olympic Committee Male Athlete of the Year and NCAA Swimmer of the Year. He received the award again for being the best swimmer in 1987. In 1988, was recognized once more as the U.S. Olympic Committee Male Athlete of the year.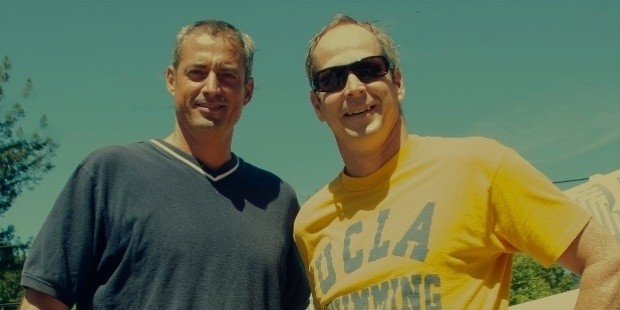 Overall, the records, awards, and recognition that Matt Biondi has scored for himself, there is no doubt that the California Condor indeed can soar high in wherever grounds he may be. His total of twelve world records just shows that he can swim fast like dolphins at sea.
Want to Be Successful?
Learn Secrets from People Who Already Made It
Please enter valid Email