Famous Quotes from Young and Talented Singer Justin Bieber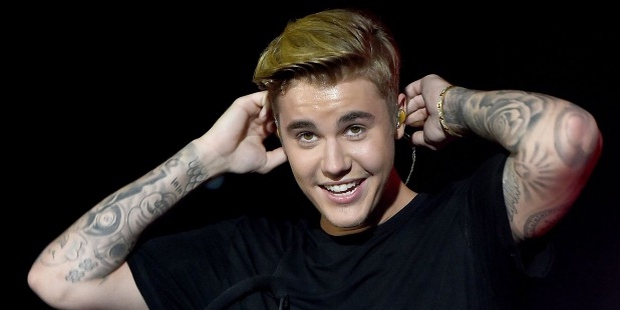 Justin Biber is a young and talented singer who rose to fame even at a tender age. He was born during the year 1994 and became famous for his spectacular voice during the year 2009. His hidden talents were brought to light by a talent manager who spotted him from the YouTube videos he had uploaded. His first release, which captured the attention of millions is an extended play called MY World. His next release was a studio album called My World 2.0 which was his next success. His second album was a roaring success because it was ranked number 1 on the US Bill on Board 200.
He has said a lot many things which deserve attention. Come on. Let me take you through a few of his famous quotes which are worth reading.
"I grew up in a really small town with not a lot of money, and I liked singing, but it was just something that was a hobby."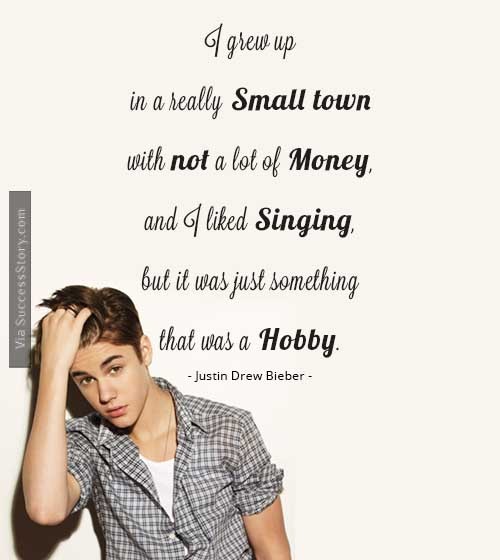 "I'm crazy, I'm nuts. Just the way my brain works. I'm not normal. I think differently."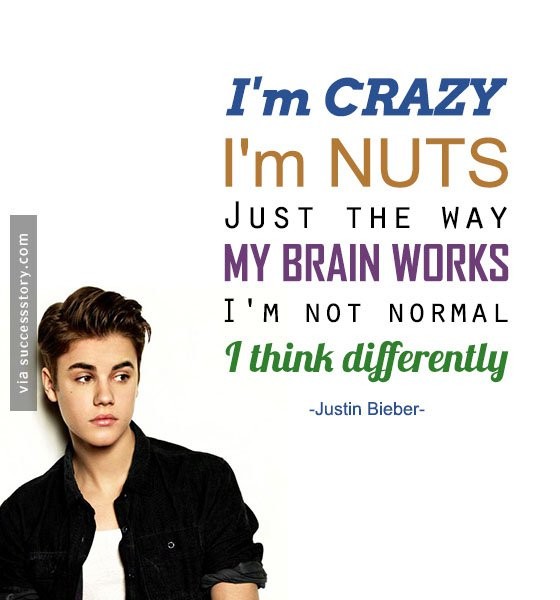 "Friends are the best to turn to when you're having a rough day."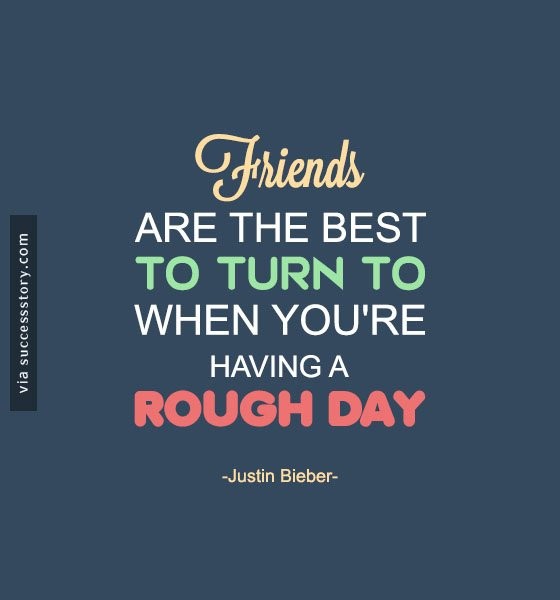 I think one of the reasons for his roaring success may be because of the fact that he sings his heart out every time he comes up with a new song. He has claimed in one of his quotes that he expresses his feelings openly, but it is not too sentimental. Thus, he has captured the heart of even older people. This style of expressing himself will take him to success for sure he says.
That is what he has told about people who love him. But what about the people who eagerly wait for this young singer to be out of the field soon? Haters, who are jealous are waiting for him to make a flaw. They would jump and celebrate the moment they saw him making a mistake. Don't you think this holds true for everyone? Of course, yes. Stardom never comes with all the good things. It carries a lot of evil people along with it.
Want to Be Successful?
Learn Secrets from People Who Already Made It
Please enter valid Email