Powerful & Inspiring Quotes From Tony Robbins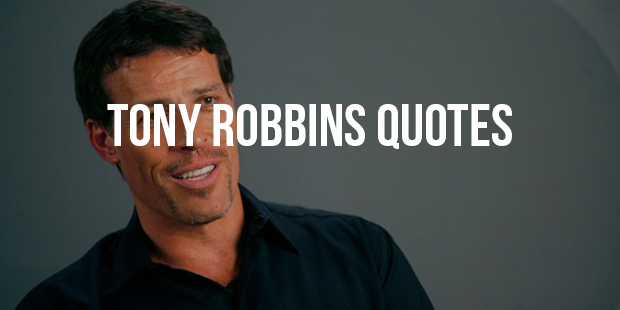 Sometimes, people become inspirers and motivators for thousands after rising out of their own miseries alive. The same can be said about Tony Robbins, one of the famous self-help coach, author and a speaker who brings a change to the world with his words.
"If you can't, you must. If you must, you can."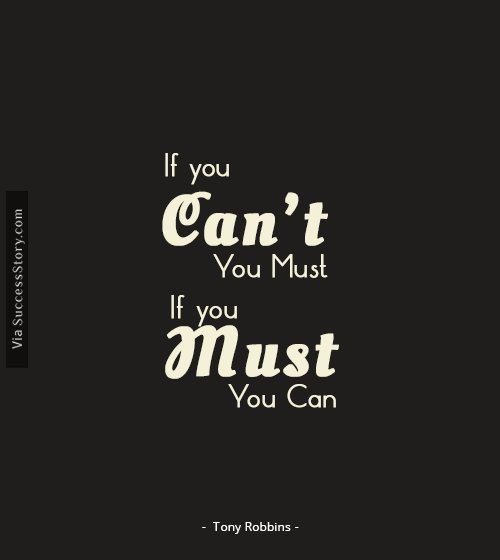 "If you do what you've always done, you'll get what you've always gotten."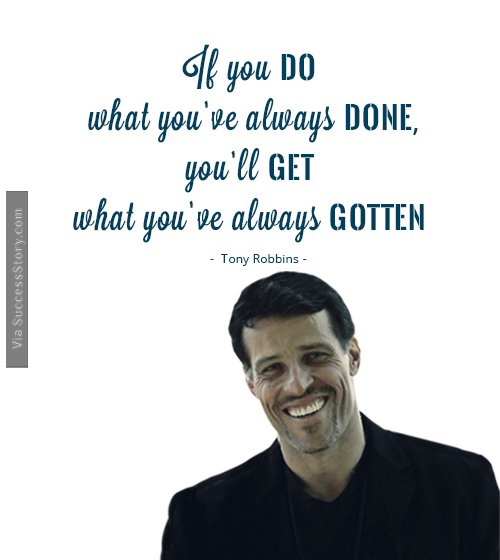 "If you want to be successful, find someone who has achieved the results you want and copy what they do and you'll achieve the same results."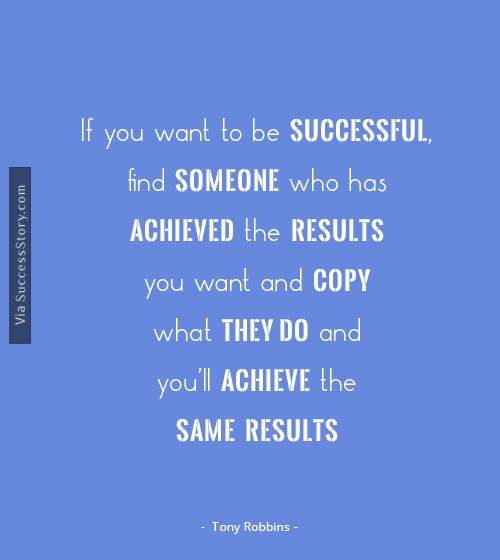 "It is in your moments of decision that your destiny is shaped."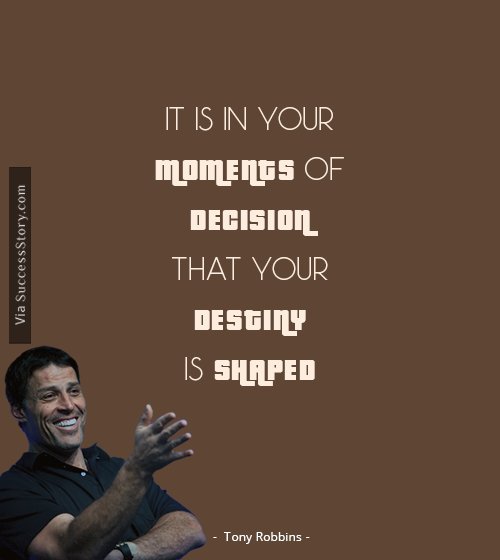 "It's not knowing what to do; it's doing what you know."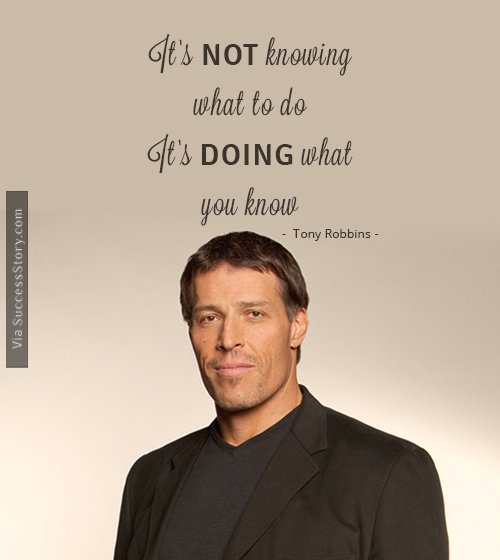 "Lack of emotion causes lack of progress and lack of motivation."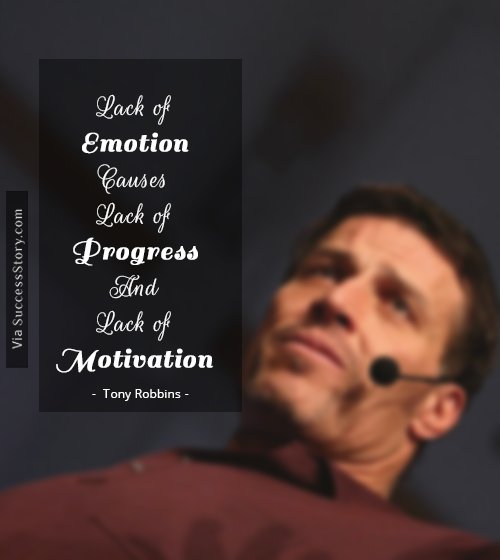 "Most people fail in life because they major in minor things."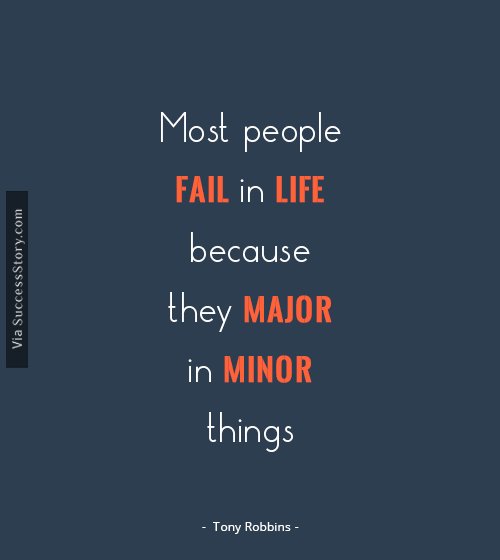 "Success is doing what you want to do, when you want, where you want, with whom you want, as much as you want."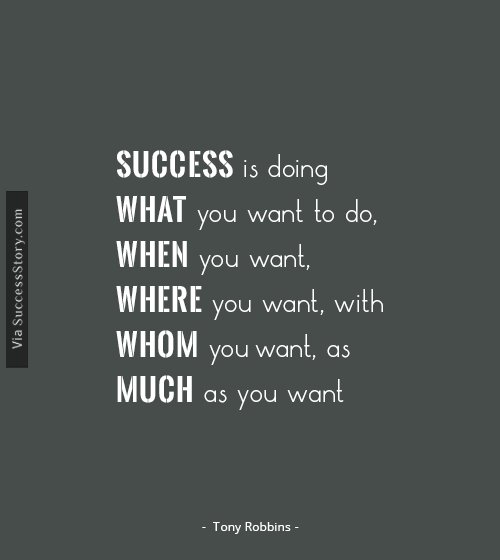 "Successful people ask better questions, and as a result, they get better answers."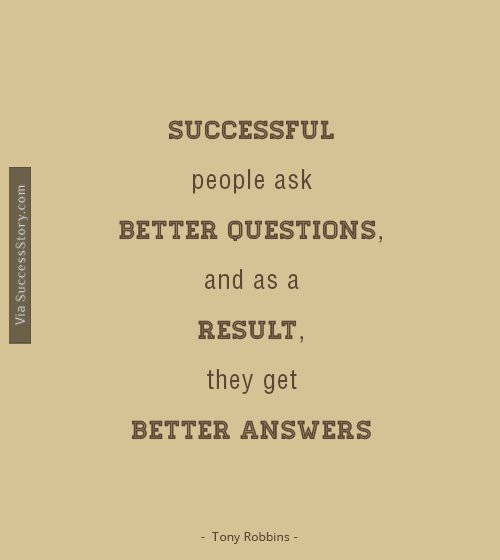 "Things do not have meaning. We assign meaning to everything."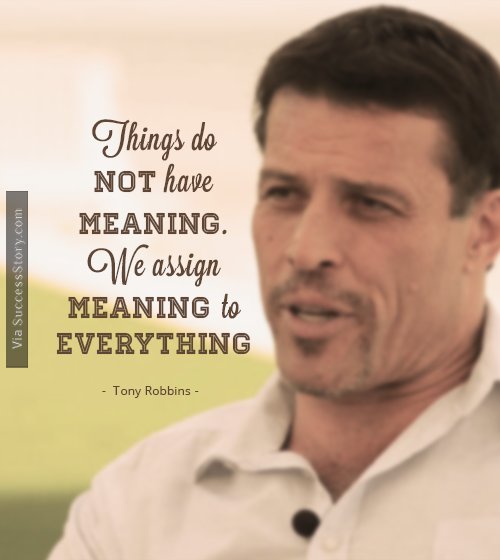 Born Croatian, Robbins was raised in California. It is said that he went through a difficult childhood, constantly abused physically by his mother who was an addict. Tony started working young at the age of 17 as a salesman till he found a way to success by the time he was 24.
After promoting seminars of the famous life coach Jim Rohn, Tony began his own league of work as a self-help mentor.Robbins taught extensive NLP (neuro linguistic programming) techniques and Ericksonian Hypnosis after being mentored by John Grinder, co-founder, NLP.Here we are giving his best Inspirational Quotes of Tony Robbins which helps you to get inspired.
It is said that Robbins was heavily inspired by the teachings and words of Jim Rohn who decoded the true meaning of success and happiness. Soon, Tony Robbins became one of the most popular self-help coaches of America, changing lives and living of many. Robbins' unique strategy on self, organizational and family psychology helps people from all walks of life.
Some of his popular books include Unlimited Power, Awaken the Giant Within, Unleash The Power Within etc. Forbes named Robbins under the popular Celebrity 100 list of 2007.
Want to Be Successful?
Learn Secrets from People Who Already Made It
Please enter valid Email