Motivational Quotes For Work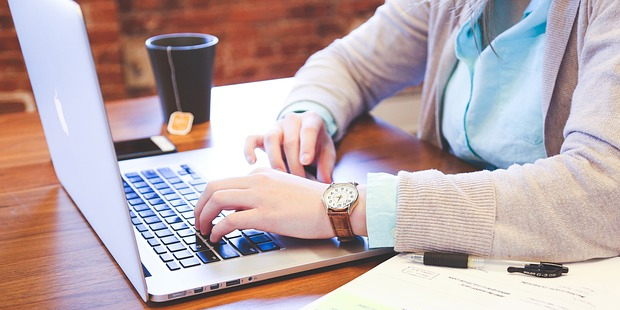 This is the very time when we all need a little inspiration. Perhaps taken from live examples and great people. The motivational quotes are a perfect way to get going to tackle daily work regimen.
If you do not believe this, take a look at some of the best motivational quotes stated by the legends themselves. You will know that the struggle is worth it. To keep going requires a lot of perseverance, dedication and patience. Throw in some peppy quotes from here and see your days start with a bang.
Motivational Quotes From People Who Worked Incredibly Hard to Succeed
The shortest path to reach some real big thing is hard work and be sure that it has no substitution. It's true that without the proper motivation or correct pulse from outside, your hard work may get a declination and not to make that happen, there are quotes from history's greatest success achievers through hard works.
The Way King Made It
Martin Luther King, Jr. stated the relationship between work and love as we find in his quotes. He said with a firm voice that work without love is better to be left because you are not supposed to ruin it any way. It shows how passionate he was to his works.
"Work is love made visible. And if you cannot work with love but only with distaste, it is better that you should leave your work and sit at the gate of the temple and take alms of those who work with joy." - Martin Luther King, Jr.

Scottie Pippen's Hard Work Mantra
He says about the difficulties he faced in his career and how he overcome those. His words are inspiration to hard work for not only struggling players but for all people from any profession. He teaches to accept the challenge and fulfil the role properly.
Sometimes a player's greatest challenge is coming to grips with his role on the team. – Scottie Pippen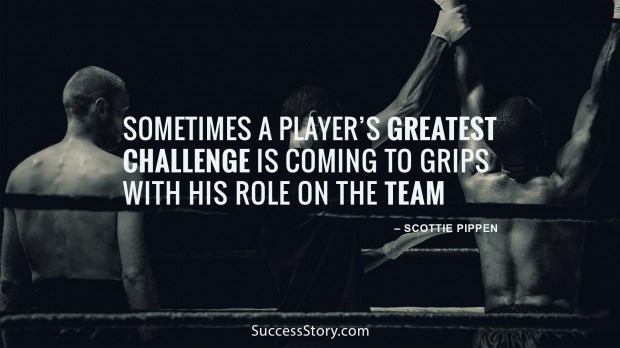 Bill Gates Motivates You In A Different Way
He doesn't even believe that there can be any rule between you and your work. His quotes say that if you enjoy your work, surely you will climb high and earn a lot of money also.
"The law of work seems unfair, but nothing can change it; the more enjoyment you get out of your work, the more money you will make." - Bill Gates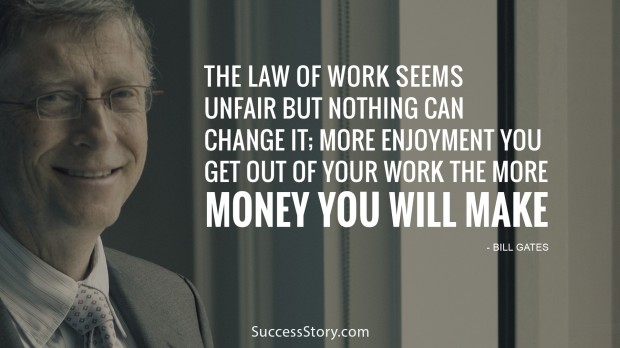 Attitude Makes Difference
As Jerry West's perspective, work is not which is to be done when you are able to do so. He meant, even any one is not so well in any way, work must be continued to reach the desired peak. As every one wishes high, the labour should be more than that height.
"You can't get much done in life if you only work on the days when you feel good." – Jerry West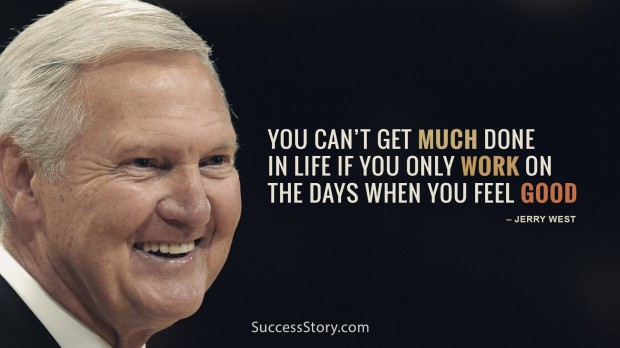 Jobs Labour Is Visible
Take an example of the great Steve Jobs. Not only his words but his hardest effort and affection to work till his last day is one of the greatest milestone. His words always say the love for work. Work which you like to do is to be loved and nurtured more and more.
"Your work is going to fill a large part of your life, and the only way to be truly satisfied is to do what you believe is great work. And the only way to do great work is to love what you do." - Steve Jobs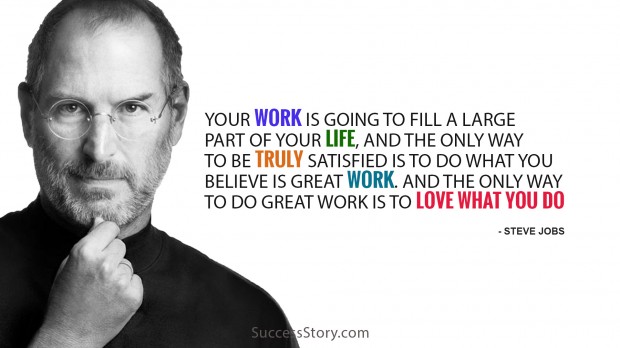 Great Player Says Great Words
Five times best player award winner Michael Jordan motivates himself as well as others to treat fear and obstacles like illusions. As he says, doesn't like to give up anything until it reaches the end. His words and jobs help million people to stand and work hard even after any disaster.
Obstacles don't have to stop you. If you run into a wall, don't turn around and give up. Figure out how to climb it, go through it, or work around it. – Michael Jordan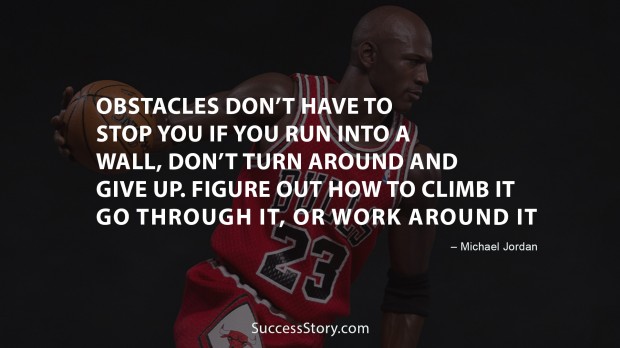 Champions do not become champions when they win an event, but in the hours, weeks, and months, and years they spend preparing for it. The victorious performance itself is merely a demonstration of their championship character. – Michael Jordan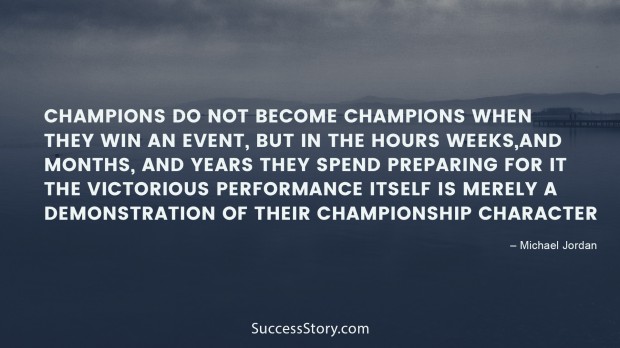 "I know fear is an obstacle for some people, but it is an illusion to me. Failure always made me try harder next time." – Michael Jordan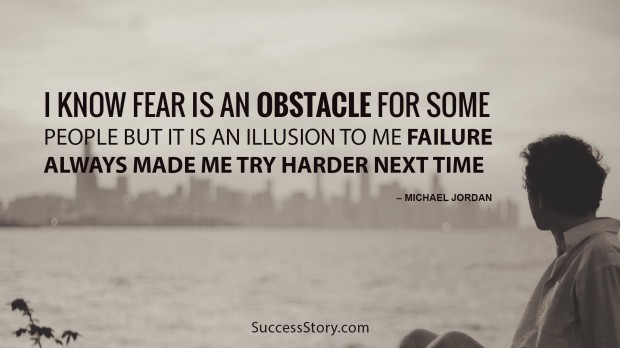 "You can practice shooting eight hours a day, but if your technique is wrong, then all you become is very good at shooting the wrong way. Get the fundamentals down and the level of everything you do will rise." – Michael Jordan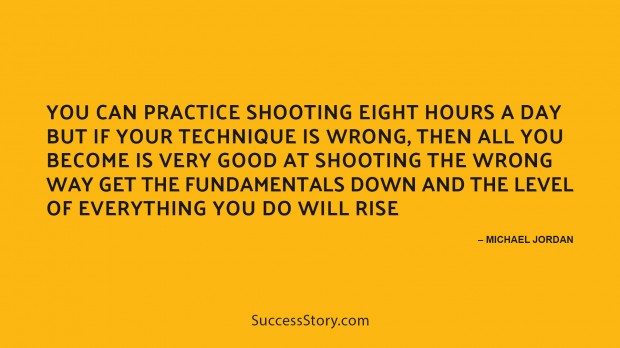 Another Great Player To Tell You To Work Hard
Kareem Abdul-Jabbar's words always say about the spirit and the team work. As a player he says what he felt that to accomplish a great task, not a single person but the entire group needs to work hard.
"One man can be a crucial ingredient on a team, but one man cannot make a team." – Kareem Abdul-Jabbar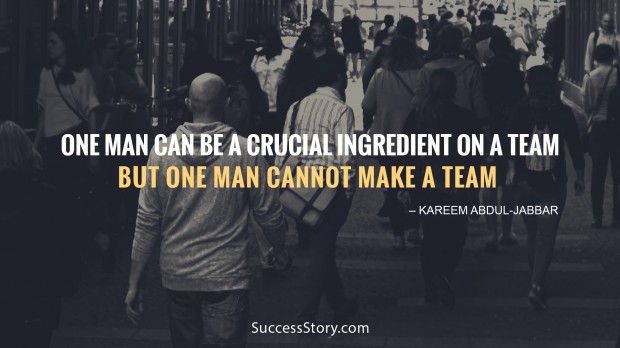 Equal Hard Work For All
Yes, the great businessman, Howard Schultz thinks so. As he always says, for all class of people, may be clerk or may be the manager, all need to word hard and accomplish their job well.
"Work should be personal. For all of us. Not just for the artist and entrepreneur. Work should have meaning for the accountant, the construction worker, the technologist, the manager and the clerk." - Howard Schultz,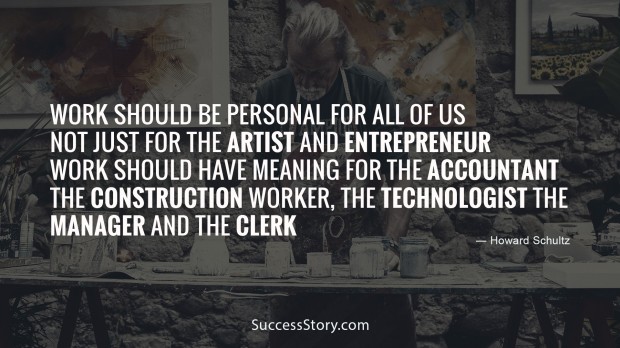 Intellectuals Motivate In A Different Way
Maya Angelou teaches and inspires us not to make money as the ultimatum of one's life but the the passion for his or her job. If the job is accomplished well, other materiel successes will get followed afterwards.
"You can only become truly accomplished at something youbest money quotes love. Don't make money your goal. Instead pursue the things you love doing and then do them so well that people can't take their eyes off of you." - Maya Angelou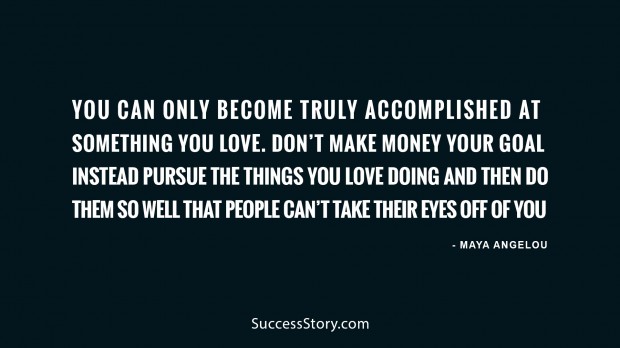 Master Word By The Master Investor
Warren Buffet, who really need no introduction says it very short yet so deep in meaning to make people motivated towards their jobs. He says like if you are excellent only to do a job, then only you are to feel the joy.
"The secret of joy in work is contained in one word – excellence. To know how to do something well is to enjoy it." - Warren Buffet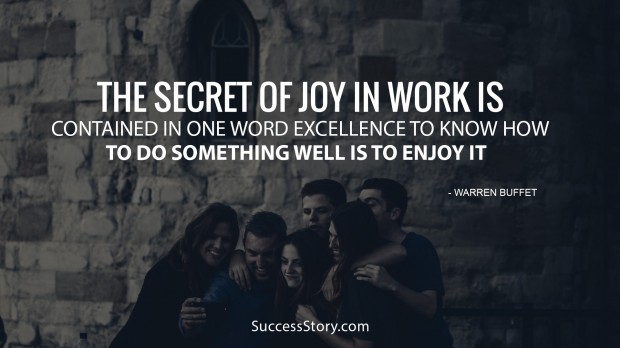 The Best Word By An Author
As per Stephen King, the renowned author of America, if you have love and inspiration to your job, you can't go wrong. So he suggests to work hard for your deepest love and keep inspiring yourself.
"Just don't give up trying to do what you really want to do. Where there is love and inspiration, I don't think you can go wrong." - Stephen King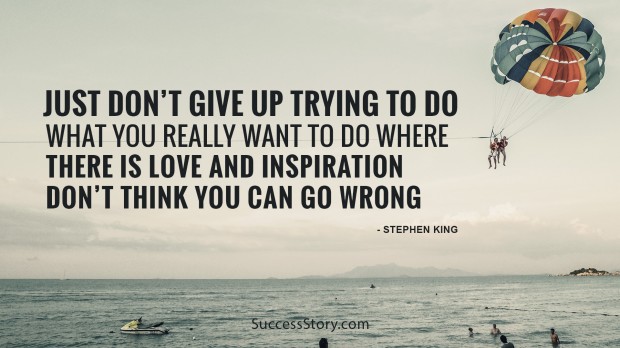 The Queen Has Words To Motivate You
The queen of jazz, Ella Fitzgerald, gets spiritual when she said like every human being has came to do some specific work and the love for that is already in one's heart. One need to search inner self and nurture that love.
"Everyone has been made for some particular work, and the desire for that work has been put in every heart." - Ella Fitzgerald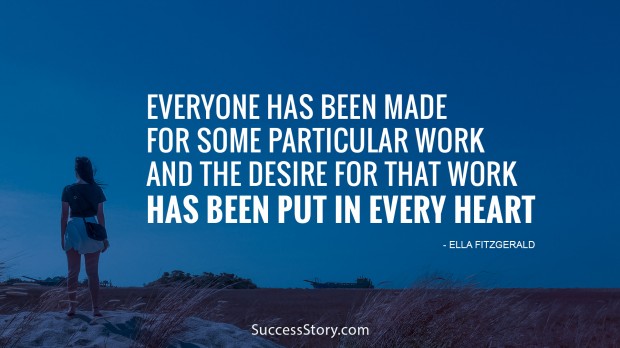 The Queen Has Words To Motivate You : The queen of jazz, Ella Fitzgerald, gets spiritual when she said like every human being has came to do some specific work and the love for that is already in one's heart. One need to search inner self and nurture that love.
Benjamin Mays Marvellous Speech
The Afro-American leader and minister, Mays said it in a different way that goal-less life is a tragedy. If you have your goal, you already know what to do and how.
"The tragedy in life doesn't lie in not reaching your goal. The tragedy lies in having no goal to reach." - Benjamin Mays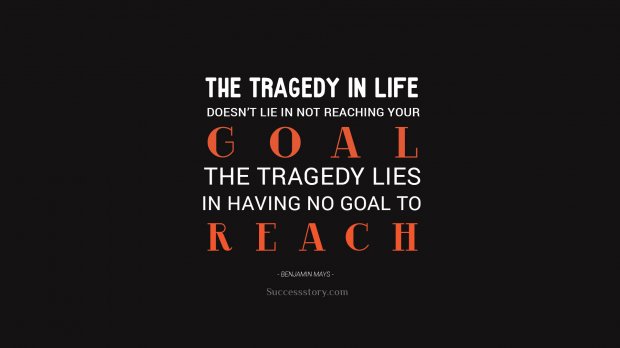 A Footballer Knows It The Best
Vince Lombardi, the great football player mentioned about not only hard work but a great team work, not just meant for a team to win the game but for all, even making a nation also.
"Individual commitment to a group effort - that is what makes a team work, a company work, a society work, a civilization work." - Vince Lombardi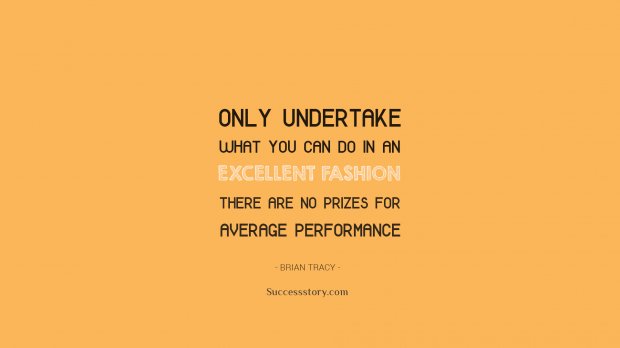 "The harder you work, the harder it is to surrender." - Vincent Lombardi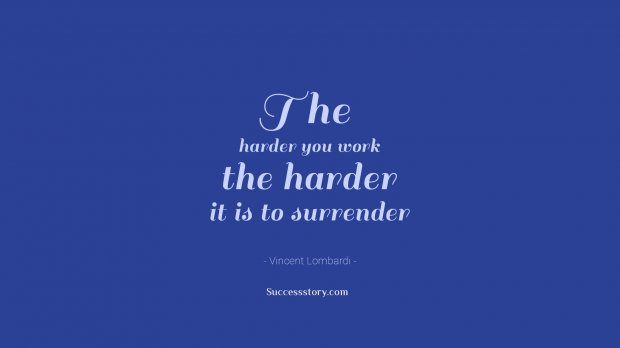 What Brain Tracy Says
He not only motivates people to work hardest but he encourages every one to attempt the fullest. His words are like challenging the hardest or impossible thing for you for improvement.
"Attempt the impossible in order to improve your work." - Brian Tracy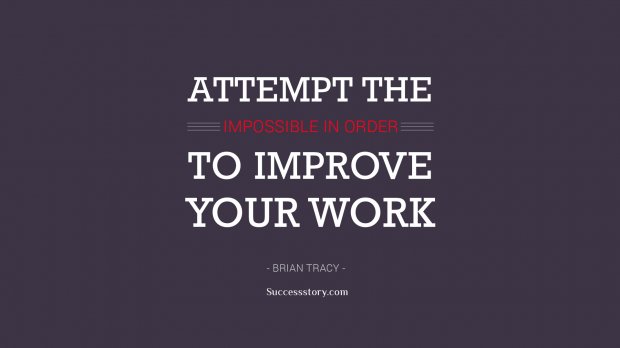 "Only undertake what you can do in an excellent fashion. There are no prizes for average performance." - Brian Tracy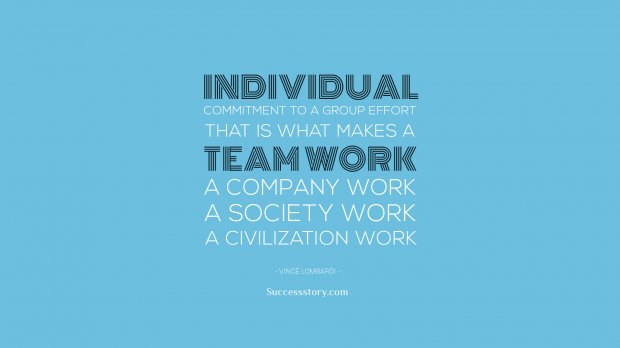 Listen What The Legend Says
In China, Confucius words are like the holy words to people and he made a very interesting quote about work. It is that if some one make love relationship to his work, every single day will be enjoyable for him into work.
"Choose a job you love, and you will never have to work a day in your life." - Confucius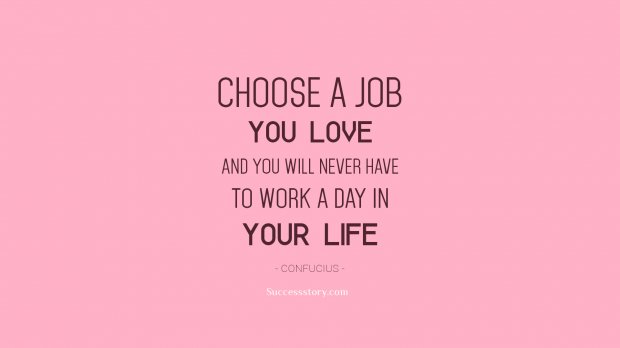 "Give yourself an even greater challenge than the one you are trying to master and you will develop the powers necessary to overcome the original difficulty." - William J. Bennett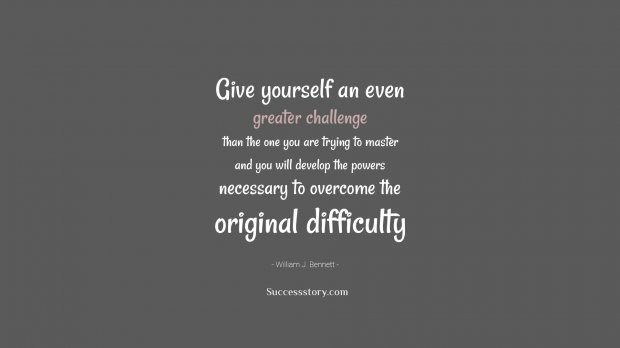 "The secret of joy in work is contained in one word – excellence. To know how to do something well is to enjoy it." - Pearl Buck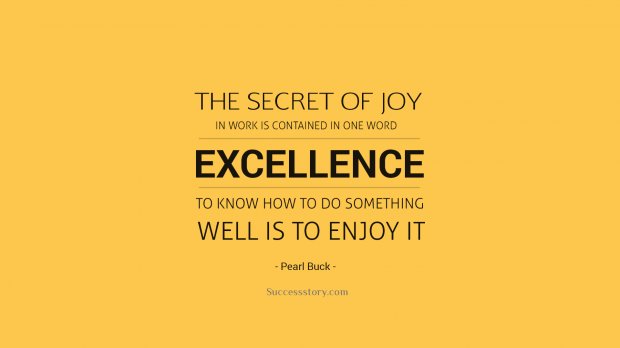 "Knowing trees, I understand the meaning of patience. Knowing grass, I can appreciate persistence." - Hal Borland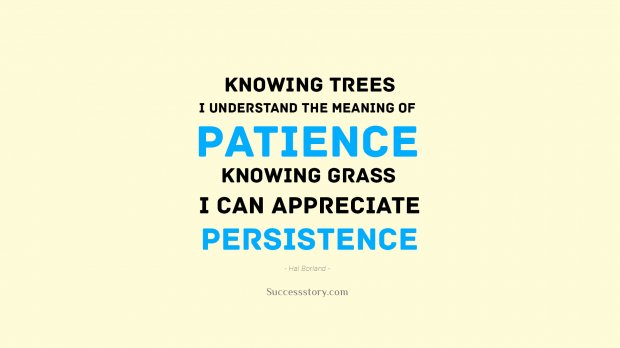 "You don't play against opponents. You play against the game of basketball. " – Bobby Knight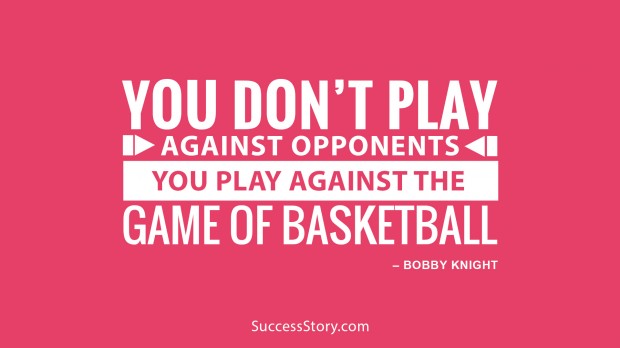 Follow these amazing quotes for work and get inspired like never before. You will begin to believe that the right companionship matters in the days of nothingness. Even so if that's from the quotes. A little help is always good for morale boosting.
Follow some of the most amazing quotes ever said in the history. Jump start your busy day with optimism, wishful thinking and possibilities.
Well, it had been working for us and should for you too. Read on to know the best motivational quotes coming from nothing less than the crème.
Want to Be Successful?
Learn Secrets from People Who Already Made It
Please enter valid Email