5 First Date Ideas when You're Short on Cash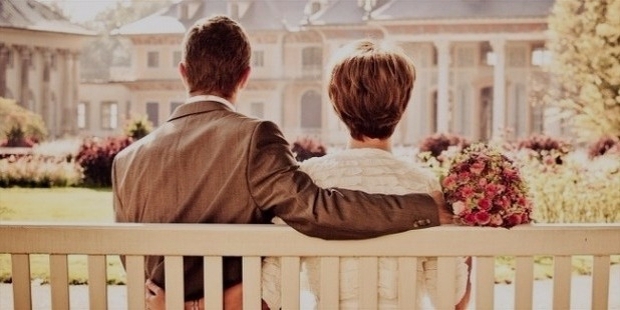 The key to the very first date is to make it creative, fun filled and a memorable one. What how to make your first date a memorable one when you are short on cash. The good news is that it does not have to be very expensive. There are many ways to make your first date inexpensive, filled with all kinds of activities which will also give you a lot of time to talk and keep you both busy.
Here we present 5 first date ideas when you are short on cash
1. Stick to a Coffee Date

Whether it's your first date or the second, it's always a good idea to meet at a coffee shop instead of going out for a lunch or a dinner. Coffee also helps in soothing your mind and takes the first date pressure off you. What else, it's also light on your pocket. And in case you feel like your first date is not going well, you can end it quickly over a cup of coffee.
2. Stay at Home

What's better than staying back at the leisure and comfort of your home? Play few games, go baking or even watch a good lighthearted romantic movie together. Go to the rooftop with some popcorns and have a great evening talking to each other.
3. Beer Tasting

Many local breweries sever small brew size tasters. Go around the town look for some places and try out the variety of beers, wine, ales, and stout. It would be even great to go to a Jazz club and it will not be very costly. Live music will help in starting the conversation and you get a chance to dance as well.
4. Go Exploring

Be a tourist, and explore new place nearby. Go to an art museum on a discounted day or devote your day to checking out parks, landmarks and other attractions which probably you have not seen living at the one place for so long. Go out for a small picnic. This will make you feel fresh as well as you will see the changes that have taken place in the past. Outdoor provides many great and inexpensive date ideas.
5. Local Fair or a Fest

A local fest or a fair is also a great idea for the first date. You can spend a wonderful evening with your date, talk to her, have some snack and enjoy a wonderful evening without any formal setting. This will also be light on your pocket and there is a lot to see and do. What more!!! The drinks and the food will be a lot cheaper than a dinner date out.
Dating with a small budget is not a big deal. However, you need to make sure that while working with a tight budget you do not end up in a rut. Do proper research and look for free attractions in and around your neighborhood. Hope that these 5 budget first date ideas will make your first dream date a memorable experience.
Want to Be Successful?
Learn Secrets from People Who Already Made It
Please enter valid Email