Quotes about Mothers by Famous Personalities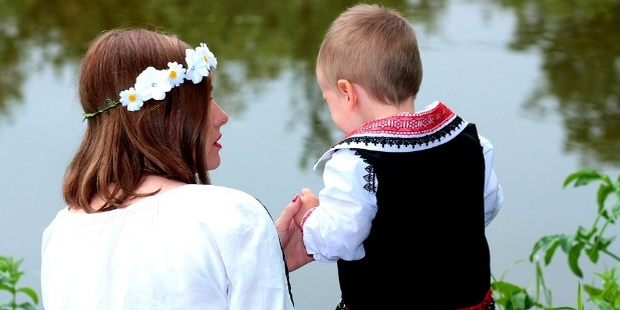 Mother, is the first inspiration of a kid, she is the one who introduces her child to world and teach all the important things her child should know to live happily in his or her life. In the honor of the most important, amazing and beautiful woman of our lives, Mother's day is nationally celebrated, which gives everyone an opportunity to show the love and respect they have for their mother in every possible way. Of course, nothing can match the amount of love a mother showers over her child, but few quotes can say all about her motherhood, teaching, hard work, love, care and everything that the mother gives willingly to a child.
Here are some of the Quotes about mother's love that are quoted by famous personalities and they are extremely amazing! These famous quotes about mothers comes from various types of people such as actors, celebrities, politicians, authors, poets and many more well-known personality. There are short quotes about mothers, which portrays the magical bond between the child and mother perfectly.
"My mother is a walking miracle." - Leonardo DiCaprio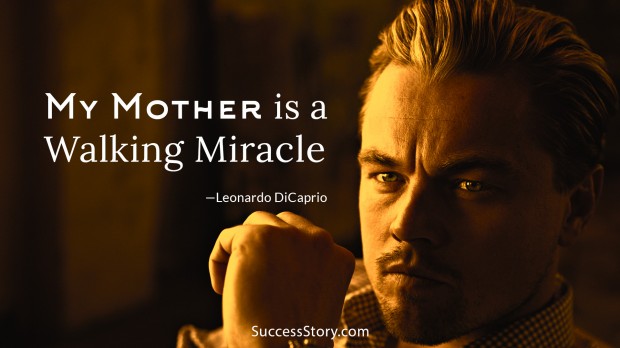 "My mother was the most beautiful woman I ever saw. I attribute all my success in my life to the moral, intellectual, and physical education I received from her." - George Washington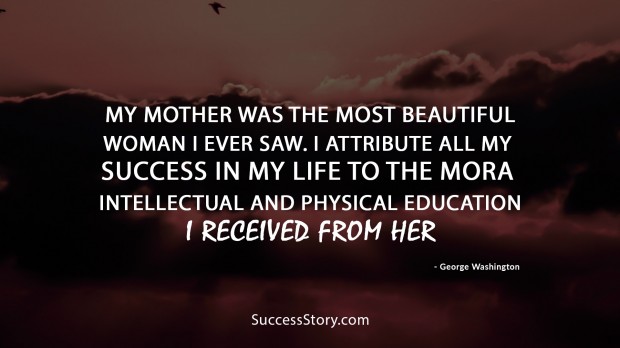 "All that I am or ever hope to be, I owe to my angel mother." - Abraham Lincoln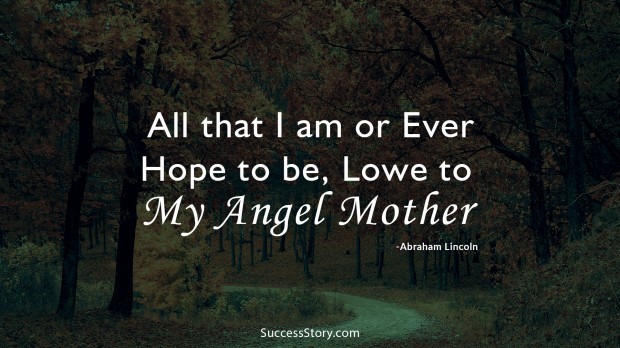 "I remember my mother's prayers and they have always followed me. They have clung to me all my life." - Abraham Lincoln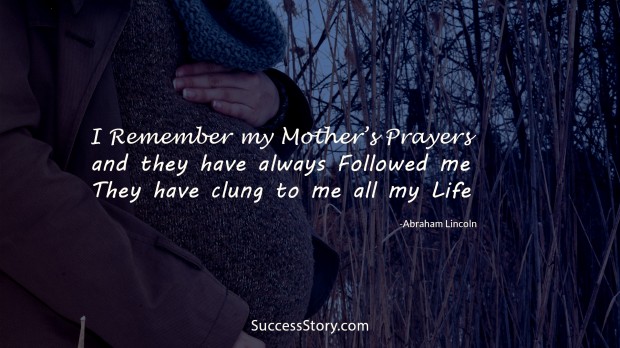 "Acceptance, tolerance, bravery, compassion. These are the things my mom taught me." - Lady Gaga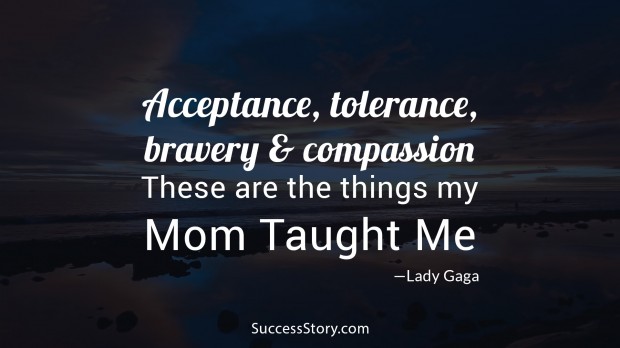 "Being a mother is an attitude, not a biological relation." - Robert A. Heinlein
"Biology is the least of what makes someone a mother." - Oprah Winfrey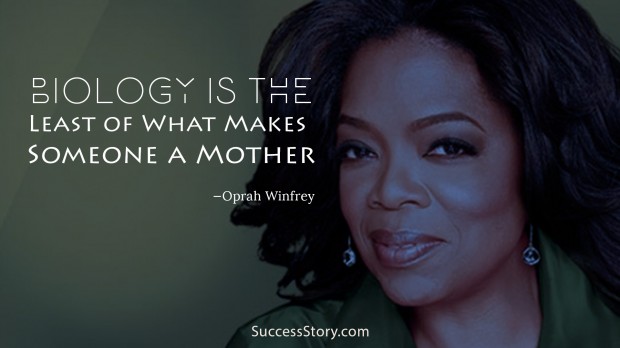 "I realized when you look at your mother, you are looking at the purest love you will ever know." - Mitch Albom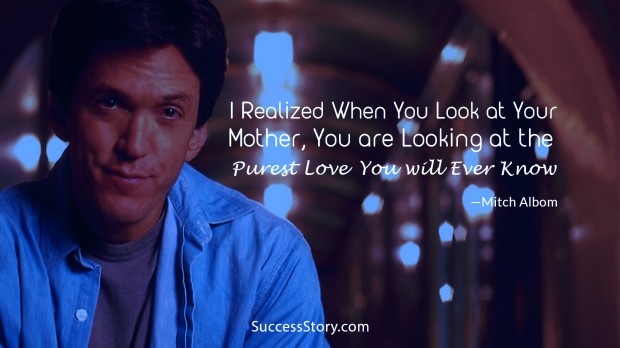 "If evolution really works, how come mothers only have two hands?" - Milton Berle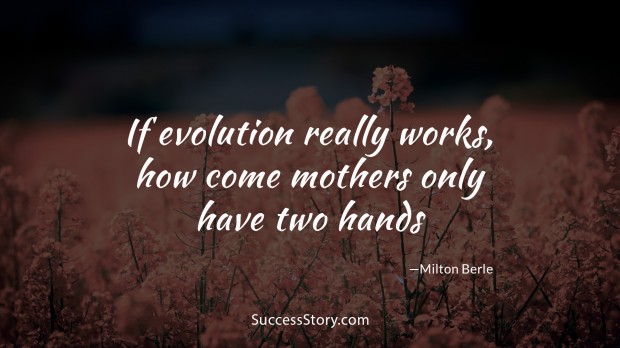 "If I have done anything in life worth attention, I feel sure that I inherited the disposition from my mother." - Booker T. Washington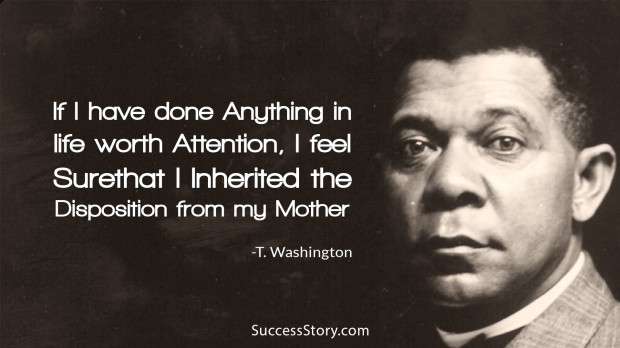 "Life began with waking up and loving my mother's face." - George Eliot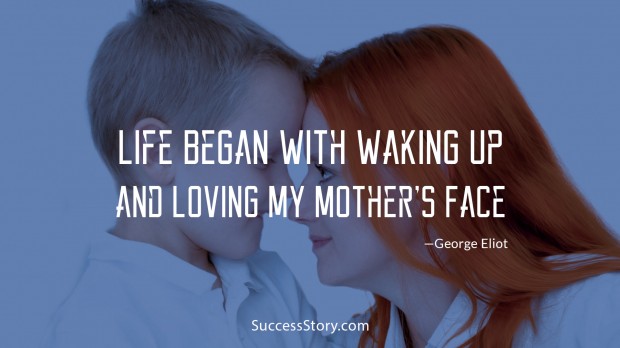 "Mama was my greatest teacher, a teacher of compassion, love and fearlessness. If love is sweet as a flower, then my mother is that sweet flower of love." - Stevie Wonder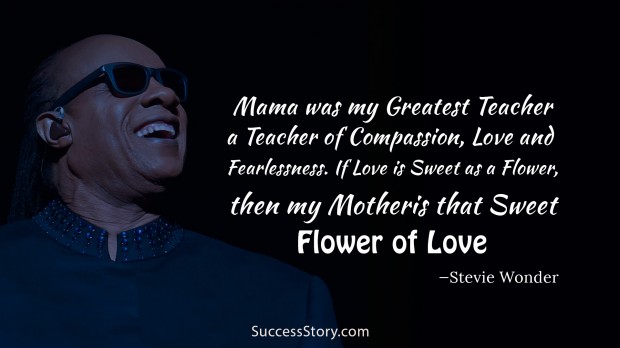 "Motherhood: All love begins and ends there." - Robert Browning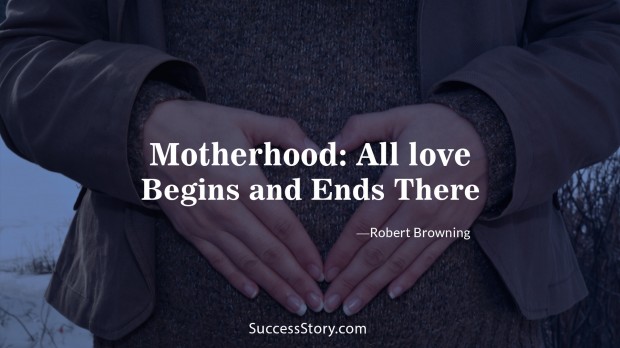 "My mother is my root, my foundation. She planted the seed that I base my life on, and that is the belief that the ability to achieve starts in your mind." - Michael Jordan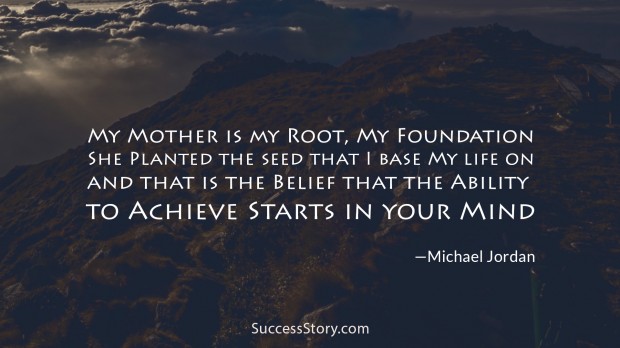 "My mother was a reader, and she read to us. She read us Dr. Jekyll and Mr. Hyde when I was six and my brother was eight; I never forgot it." - Stephen King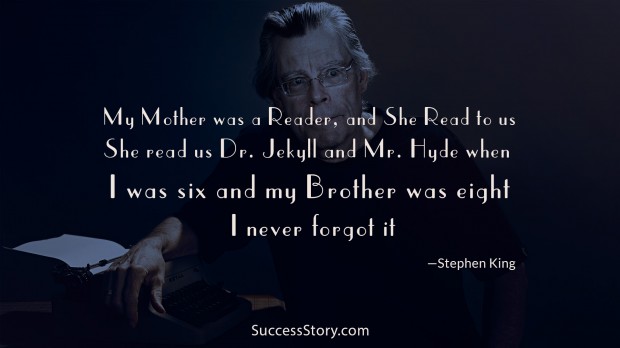 "She raised us with humor, and she raised us to understand that not everything was going to be great—but how to laugh through it." - Liza Minnelli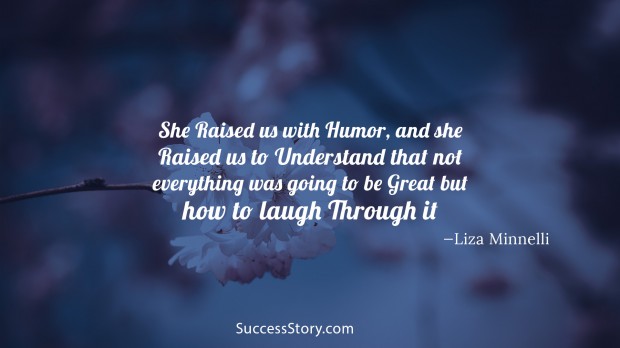 "She was of the stuff of which great men's mothers are made. She was indispensable to high generation, feared at tea-parties, hated in shops, and loved at crises." - Thomas Hardy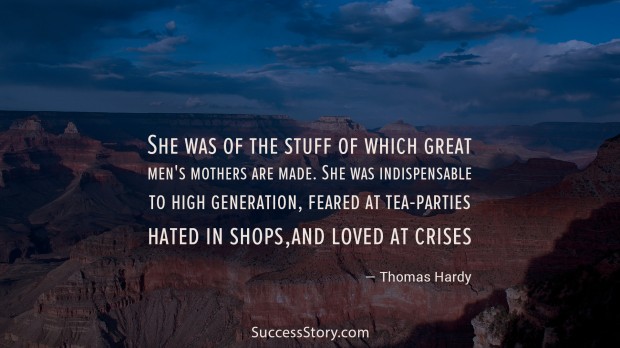 "The best place to cry is on a mother's arms." - Jodi Picoult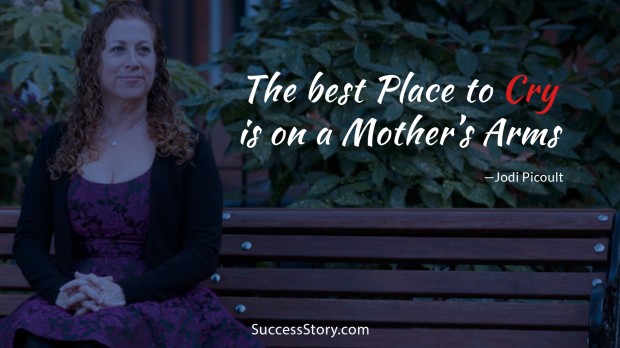 "To describe my mother would be to write about a hurricane in its perfect power. Or the climbing, falling colors of a rainbow." - Maya Angelou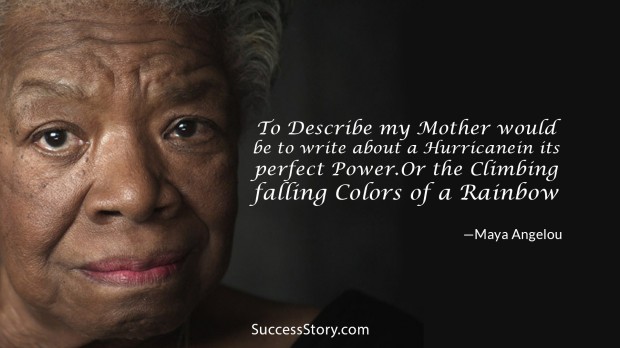 "Whatever else is unsure in this stinking dunghill of a world a mother's love is not." - James Joyce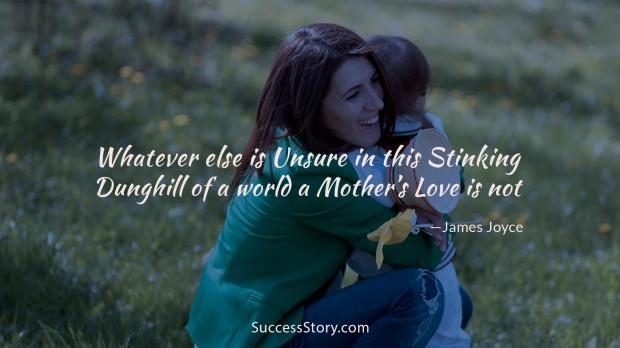 "When you are a mother, you are never really alone in your thoughts. A mother always has to think twice, once for herself and once for her child." - Sophia Loren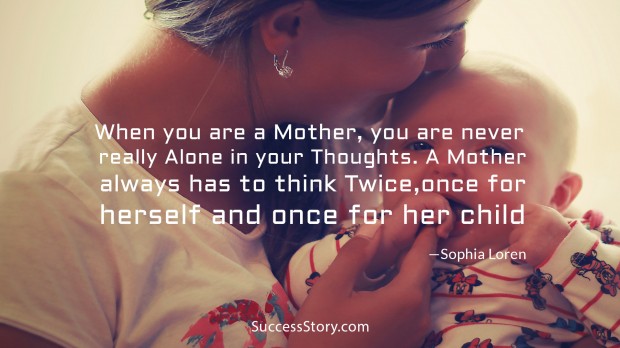 "Youth fades; love droops; the leaves of friendship fall; A mother's secret hope outlives them all." - Oliver Wendell Holmes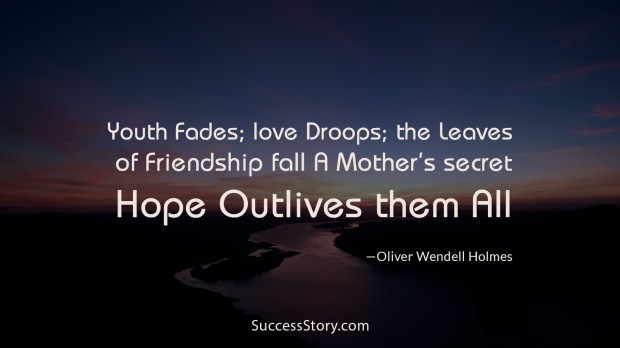 "A mother is not a person to lean on, but a person to make leaning unnecessary." - Dorothy Canfield Fisher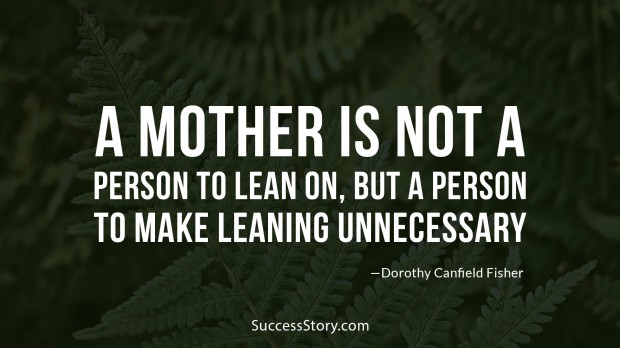 "A mother is one to whom you hurry when you are troubled." - Emily Dickinson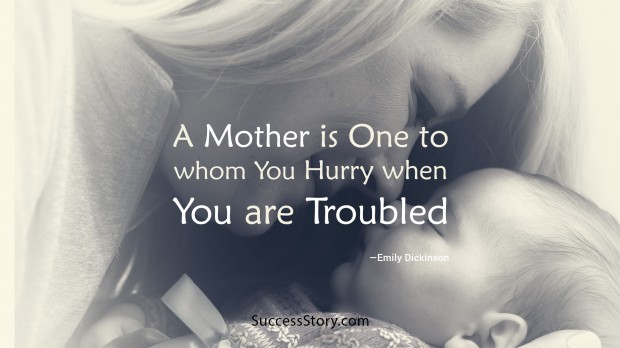 A mother's arms are made of tenderness and children sleep soundly in them." - Victor Hugo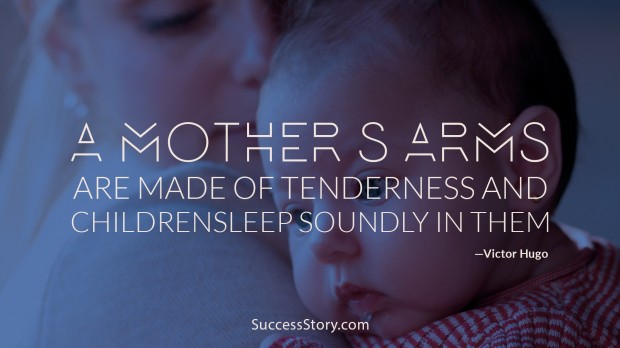 "A mother's arms are more comforting than anyone else's." - Princess Diana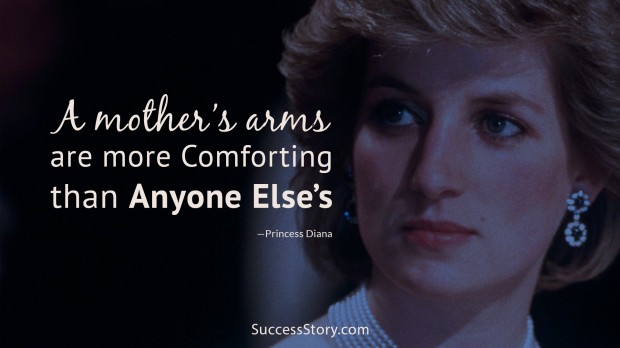 All of these quotes convey the support, strength, values and attention that these popular personalities have received from their mothers, which have helped them to achieve a happy, successful and peaceful life. Be it a just a card, or a special greeting card, if these quotes are engraved on the card it will add more depth and meaning to it.
From mother's day quotes to mother's birthday quotes, there are many quotes suitable for various occasion and these quotes can make your bond with your mother more special. Checkout the inspiring quotes by famous personality describes a mother's love that is all about affection, concern, attachment and fondness. All these personalities have dedicated these lovable quotes to the best moms in the world, so make sure your mother gets to know about them too!
Want to Be Successful?
Learn Secrets from People Who Already Made It
Please enter valid Email