Inspirational Modern-Day Anthems of Female Empowerment, Part 1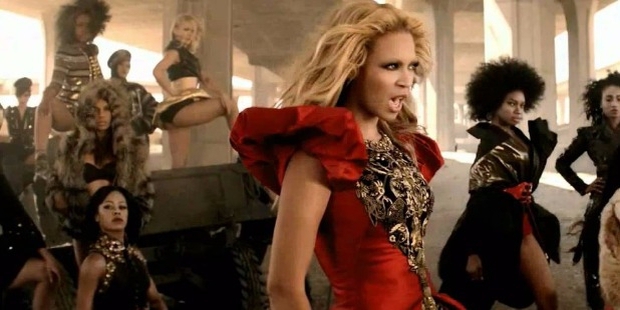 Music has the transformative power to change the way people think about the world and themselves in the process. It comes as to no surprise that when a certain song starts to play, the average person has a visceral and emotional response upon hearing the music and lyrics of that particular track. There is something about listening to music that conjures powerful feelings deep inside individuals, especially if such songs carry themes of strength and resilience. Female artists have proven themselves to be highly adept on telling evocative and universal stories through their music, and there are plenty of reasons why female musicians in general tend to generate bigger fan bases than their male counterparts.
Female musicians have this unique capacity of infusing emotional depth to their words and arrangements in a way that most men can't quite replicate. Majority of the ideas expressed in songs written or performed by women in music often speak about the struggles that girls face in everyday life and how they are able to rise above their obstacles and come out from their experiences as a confident individual who isn't beholden to any man. In the spirit of this year's International Women's Day, take the time to explore the various songs of a diverse group of female artists whose songs strongly advocate female empowerment.
Beyoncé - Run The World (Girls)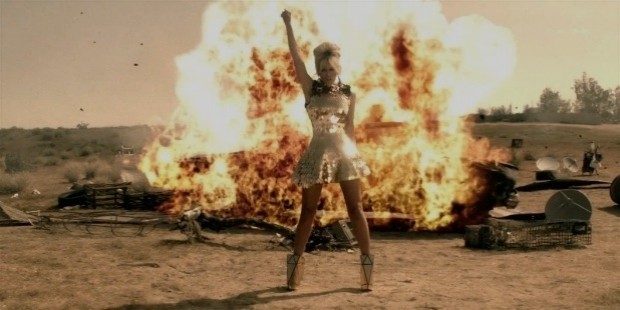 In a world where the ideals of feminism and equal rights are now hot topics of discussion in society, it's hard to imagine a world where someone like Beyoncé didn't exist to be part of this global conversation. Even when this inspirational African-American artist was still part of Destiny's Child, she was already singing songs about the experiences of black women and how they should become independent beings taking control of their own lives without relying on any man. Beyoncé continues to be a preeminent voice of women's rights with this song that speaks about how women are the true forces that shape the world as we know it. Listen to the song here.
Florence + The Machine - Dog Days Are Over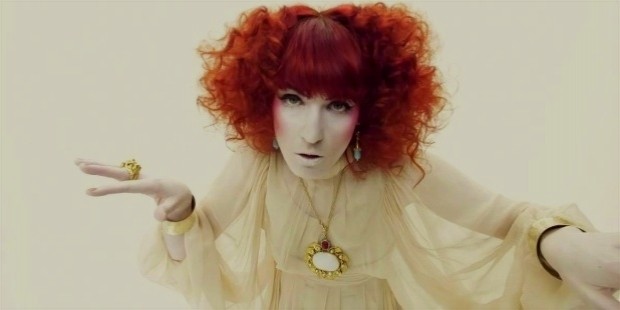 Quirky and ethereal English singer-songwriter Florence Welch has always marched to the beat of her own drum. Welch quite often sings songs that are heavy with metaphors and themes pertaining to more liminal subjects than more immediate topics. She does, however, have the insight and awareness of composing songs that speak to a broad demographic without losing her core identity as an artist. She managed to achieve this balance with her breakout single where she joyfully extols the virtues of personal liberation amidst a sonic backdrop heavy with catchy percussive arrangements. This is the kind of track where it feels like you're attending a spiritual revival and coming out revitalized. Listen to the song here.
La Roux – Bulletproof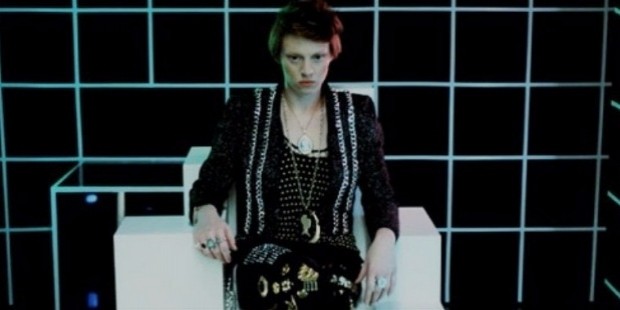 Any woman can relate to the experience of heartbreak, especially if they've survived a relationship thats gone bad. Typically, one would expect a mournful or slow ballad to express feelings of loss, regret, pain, and other emotions associated with a broken heart. This is not the case whatsoever with La Roux and their smashing debut single. The song itself sounds bright and cheerful with its underlying electro-synthpop beats which also gives it a touch of nostalgia as it sounds like a super fun soundtrack for a vintage video game in the 1980s. But what really makes this stomper of a track come alive are the lyrics of the song's protagonist telling herself that she has learned her lesson about entering bad relationships and that she vows to shield herself from the pain of the mistakes she made, hence the title of the track. Listen to the song here.
Sia - The Greatest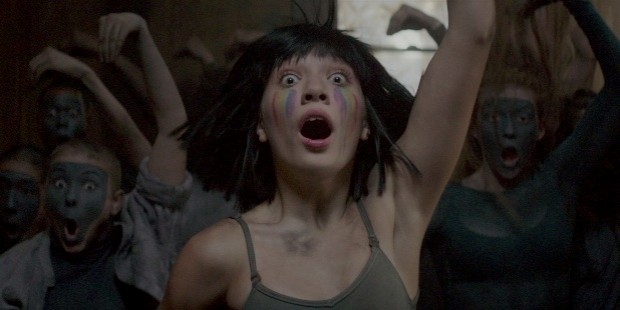 Australian musical powerhouse Sia is pop music's MVP when it comes to both singing and songwriting. She is one of the rare creative forces in the field of entertainment where she has the power and privilege to collaborate with some of the biggest and brightest names in the music industry today. As a solo artist in her own right, she's also right up there with the very best of today's musical titans. And in her most recently released song, Sia has once again done what she does best: craft a great anthem about self-empowerment while utilizing the framework of pop music as a vehicle to make her message widely accessible not just for women, but for everyone to enjoy. Listen to the song here.
Tove Lo - Cool Girl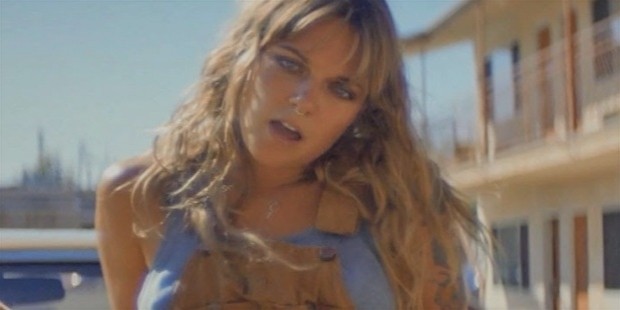 Women are allowed to be confident and sexual beings just as much as men can when they want to fulfill their desires. There's absolutely no shame in this, and female artists with a more candid approach to their artistry are ensuring that having sex appeal doesn't automatically make them shameful. Swedish electropop sensation Tove Lo is one of those brave feminist musicians who has no problems whatsoever discussing risque subject matter in her song lyrics. The lead single from her sophomore album is a fine example of her lyrical boldness as she sings about refusing to remain exclusive with her romantic partner and preferring to satisfy her own sexual needs. It's the perfect song for women who are in full control of their sexuality and being comfortable with it. Listen to the song here.
Zara Larsson - Lush Life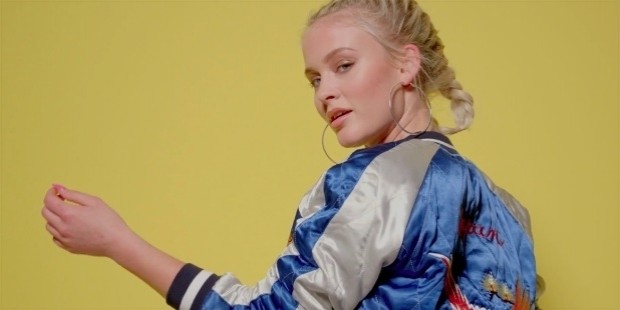 In the iconic words of music legend Cyndi Lauper, girls really just want to have some fun with their lives. This is something that all women should aspire to if they want to channel some energy and confidence to help them get through the ups and downs of life, particularly in the romance department. Zara Larsson has made sure that girls everywhere are able to make the most out of of their love lives by releasing a song that reminds them to not take things super seriously if they know the attraction is just fleeting. Pretty much anyone can relate to the feelings of a temporary crush, and Larsson managed to put out a song that tackles the subject accurately while also making it a nice and bubbly track to dance along to. Listen to the song here.
Moony - Flying Away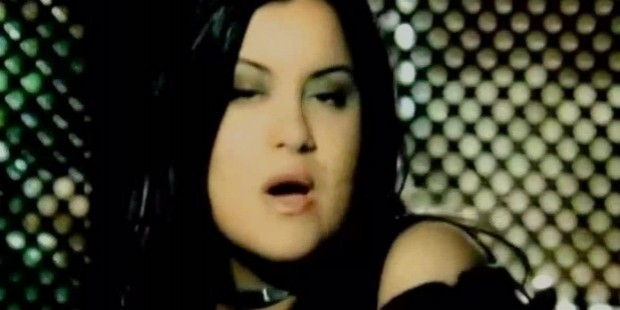 Themes of joy and exuberance have always been a staple for dance music as it gives songs a truly uplifting feel and helps inspire people to move their bodies while enjoying a universal message at the same time. Italian house music diva Moony is no stranger to this specific template considering that majority of her biggest hits have adhered to this tried-and-tested formula. There's practically nothing to hate about this song as the keyboard-driven tune functions as the perfect compliment to Moony's soaring vocals. If you're feeling down and you need something to perk you up, then look no further than this song to get you back on track and allow you to spread your wings so you can take flight. Listen to the song here.
Lady GaGa - Born This Way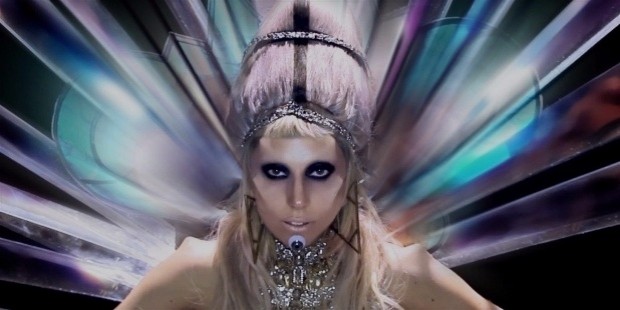 Lady GaGa is no stranger to controversy when it comes to her image and music, and she's a fine example of being unafraid to express yourself in ways that doesn't necessarily conform to normal expectations. GaGa is living proof that it's okay for women to be different and to not let others dictate the choices that they make in life, even when others may ostracize them for the way they look, how they behave, and who they choose to love. So it is with this incredibly forceful dance track that GaGa has established herself as the fiercest champion and supporter for everyone who goes against the grain. Unapologetic yet life-affirming, the song is a true empowerment anthem for the ages. Listen to the song here.
Idina Menzel - Let it Go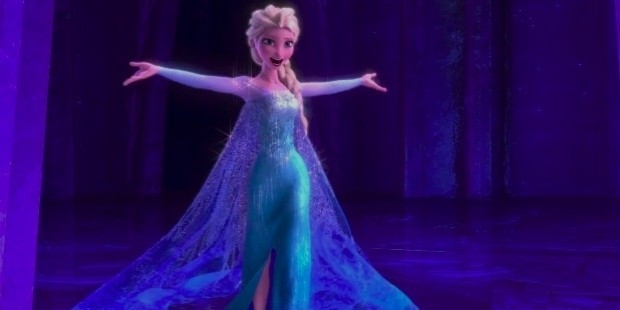 Disney has had a pretty good track record of releasing songs from their film soundtracks that serve as inspirational paeans to young girls everywhere. But it was in 2013 when they released their animated feature film Frozen that the studio would come to achieve global dominance with a single sung by the incomparable Idina Menzel. The showstopping number sung by Menzel's character of Queen Elsa is a towering musical piece that feels suitably epic with its sublime melody and lyrical composition. Indeed, there has never been a Disney song in recent memory that has made a strong cultural impact where this brilliant Academy Award-winning masterpiece implores listeners to free themselves from the shackles of their personal fears. Listen to the song here.
Madonna - Ray of Light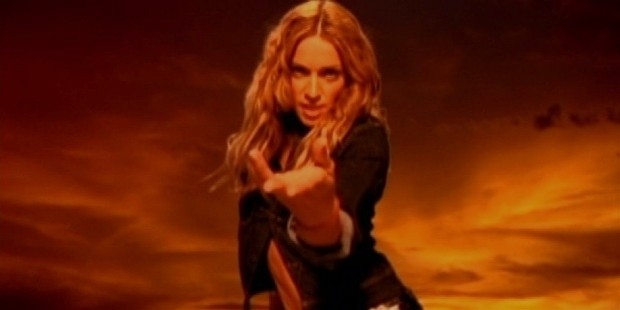 Madonna's enduring legacy as an artist is visible and palpable in today's landscape of mainstream music as so many talented young artists—both male and female—frequently credit her as an influence in their work. Even today, the undisputed Queen of Pop still reigns supreme and her diverse body of work shows her exceptional and prolific breadth as a musician. And if there was only one Madonna song that best exemplifies her artistic greatness, it would have to be this particular single culled from her seventh studio album which shares the same name. Madonna has taken her dance music origins to cosmic heights with this intensely euphoric techno-infused track that functions as a battle cry for personal freedom and as a love letter to the wonders of the universe. Listen to the song here.
Want to Be Successful?
Learn Secrets from People Who Already Made It
Please enter valid Email