Inspirational and Successful Modern-Day Feminist Celebrities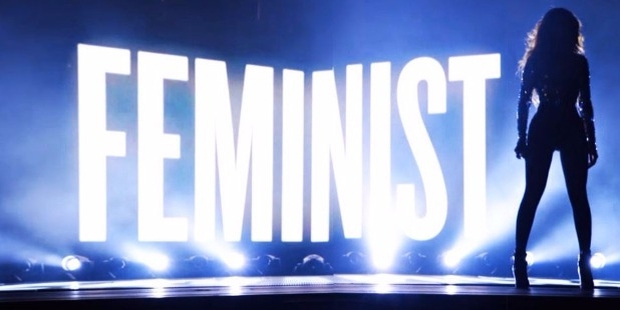 Many people often look up to celebrities in the field of arts and entertainment as their role models, particularly when such famous faces are able to do good deeds that helps to humanize them in the eyes of everyday individuals. But the thing that separates the run-of-the-mill stars from the authentic do-gooders is the genuine promotion of feminism in their lives. To the uninitiated, the simplest definition of feminism is that it is an ideology whose goal is to establish political, social, economic, and personal rights for both women and men.
In recent years, the term has become a widespread hot-button topic of discussion that certain celebrities are hesitant to publicly align themselves with feminism because they are afraid of any potential criticism or backlash from the media or their fanbase. However, celebrities should have no reason to fear feminism since it's a very important social movement that champions positive causes. Despite this, it's now considered front page news whenever a major celebrity publicly comes out as a feminist, and both supporters and detractors would immediately clash in the aftermath of such a revelation.
In a perfect world, everyone should just be open and accepting of the principles involving feminism so that celebrities who identify as feminists can live their lives more freely without having to constantly defend their lifestyle choices. It's a good thing that there are so many incredible female celebrities nowadays who are unashamed to wave the flag of feminism and are aspirational beacons for social change. In celebration of this year's International Women's Day, here are some fierce and fabulous feminist celebrities for you to know, admire, and hopefully embrace as an aspirational role model for your life.
Beyoncé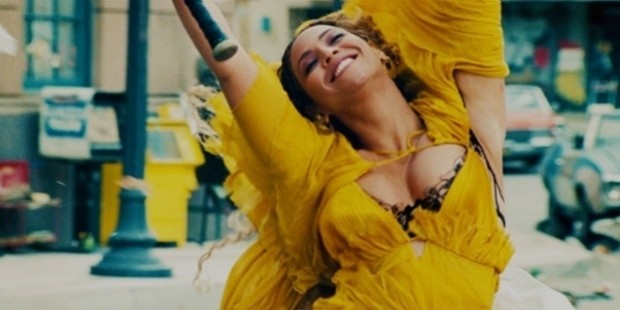 No other black entertainer in recent memory has sparked furious and in-depth debates about her artistry and feminism than Beyoncé. The feminist roots of this incredibly talented and inspirational woman had its origins during the early years of her career with Destiny's Child, as she was already singing songs that empowered women to become more independent with their lives. Outside of her professional work as a well-rounded entertainer, Beyoncé is consistently active with charitable causes and other philanthropic causes close to her heart. She has been vocal about her support for various social issues such as same-sex marriage, transgender rights, as well as the Black Lives Matter movement. Beyoncé has also made her political leanings quite prominent when she supported the presidential campaigns of Democratic candidates Barack Obama and Hillary Clinton.
J.K. Rowling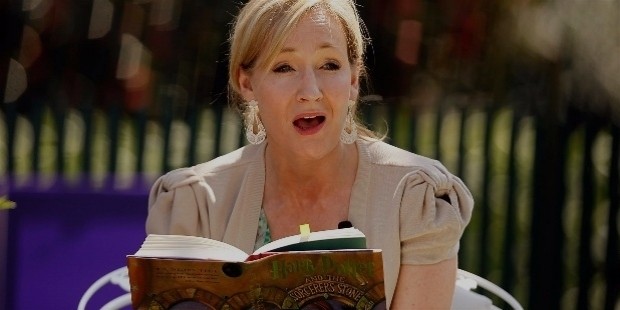 Much has been said about the origin story of British author J.K. Rowling that it seems like the stuff of Oscar-winning biographical films. She was a struggling single mother coping with the death of her mother and living in poverty for several years in the 1990s until she completed the first novel of her iconic book series that would change her life significantly and that of millions of readers around the world. But the legacy of Rowling extends beyond her Harry Potter empire, as she has established the Volant Charitable Trust which aims to fight poverty and social inequality, as well as providing supporting funds to various organizations that focus on children's welfare, single parent families, and health issues like multiple sclerosis. Rowling's commitment to her causes has led her fans to continuously sing her praises on social media platforms like Twitter, to which Rowling herself is an active user who often tweets updates or her personal thoughts on feminism-related news.
Meryl Streep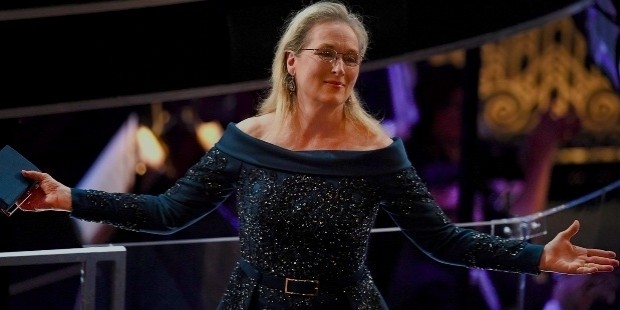 Considered by critics, audiences, and her peers in the film industry as one of the greatest living actresses, Meryl Streep truly reigns supreme as the empress of acting with countless awards and nominations from several award-giving bodies to her name. But more than just an exceptionally talented woman playing all sorts of complex and memorable characters onscreen, Streep has been very outspoken about various social issues in real life. She has donated money to support women in the arts as well as charitable groups with campaigns to help spread female empowerment. Streep's political activism is also notable considering that she sent letters to all members of the United States Congress imploring them to support the Equal Rights Amendment. Additionally, Streep has been actively vocal about the issue of gender pay gap and is actively pushing to have professional working women everywhere gain salaries that are equal to that of men.
Oprah Winfrey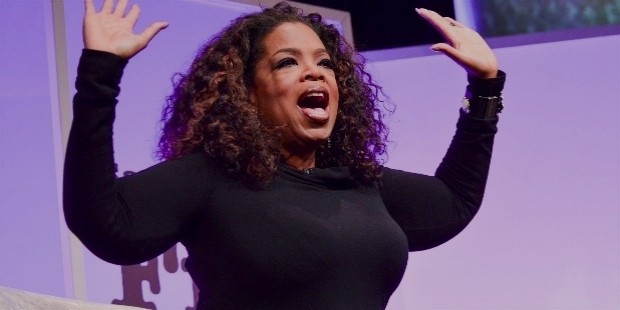 If Beyoncé is considered as the reigning queen of arts and entertainment, then Oprah Winfrey would most definitely be the queen mother in the same regard. Winfrey's undeniable influence in media has been apparent through several decades since she became one of America's most visible names in television. Winfrey has made the conscious decision to give back to the community at large when she attained a significant amount of wealth and power from her hard work as a media mogul. Winfrey is famous for frequently giving away lavish gifts such as expensive cars and holiday trips abroad to her audience members during the heyday of her talk show. Furthermore, she has awarded countless scholarships and donated money to various education-related charities, and has established a school in South Africa called the Oprah Winfrey Leadership Academy for Girls.
Lady GaGa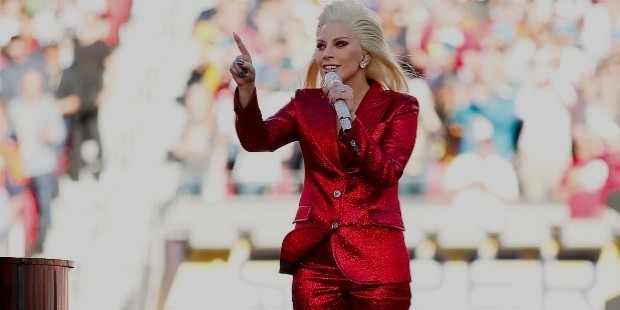 It seems fitting that a controversial topic like feminism would have one of the world's most controversial artists as one of it's ardent supporters. Lady GaGa has always been an eccentric force of nature that has brought a fresh new perspective not just in mainstream pop music, but also for modern-day social issues. GaGa devotes much of her time outside of her artist duties to help with a wide range of socio-political causes. As a rape survivor herself, GaGa has been a strong supporter of charities helping men and women who have suffered from sexual and physical abuse. GaGa's acknowledgment of her bisexuality has also prompted her to be a leading voice in championing the rights of the LGBT community around the world. GaGa has also launched a non-profit organization called the Born This Way Foundation which aims to empower youths regardless of their gender identities.
Emma Watson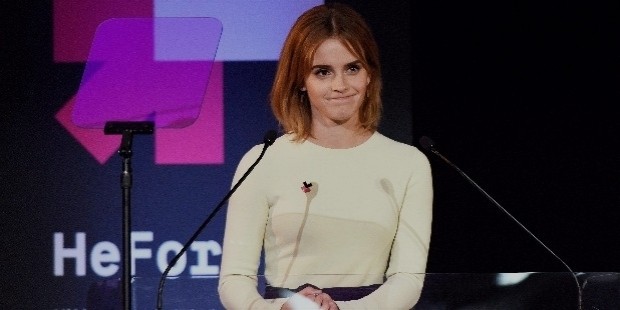 Since her incredible breakout role as Hermione Granger from the Harry Potter film franchise, British actress Emma Watson has emerged to become one of Hollywood's most socially conscious stars that would put other ignorant celebrity peers her age to shame. She has actively worked with the United Nations when she was appointed as a UN Women Goodwill Ambassador on July 2014. Since her appointment, Watson has traveled to many locations around the world, primarily in developing countries, to help spread the advocacy for women's rights. Watson has also coordinated with UN Women to help launch the HeForShe campaign which aspires to encourage more men and boys to fight for gender equality. Watson's commitment to feminist causes has received huge support from various luminaries such as former US President Barack Obama as well as author J.K. Rowling, with whom Watson has frequently coordinated with during her Harry Potter years.
Alek Wek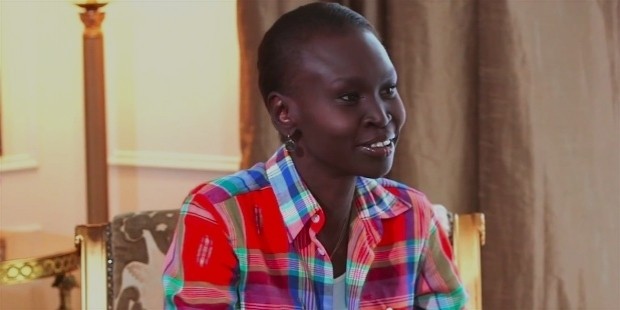 Very rarely does the fashion world produce supermodels emerging from the African continent, but when it does happen, stars like Alek Wek arrive to change the rigid beauty standards of an industry that often prizes lighter-skinned models above all others. This South Sudanese model is considered as a game-changing and influential legend in the fashion and modeling business and has ultimately used her fame as a platform to raise awareness on various social issues that plague Africa, particularly with refugees. Alek has served as an ambassador for various organizations dedicated to helping refugees such as UNICEF, World Vision, and Doctors Without Borders. Alek is also a fierce advocate for body positivity in black women in order to help them be more confident in their own skin. Indeed, Academy Award-winning actress Lupita Nyong'o has credited Alek for giving her the confidence and assurance to be proud of her appearance in her youth.
Constance Wu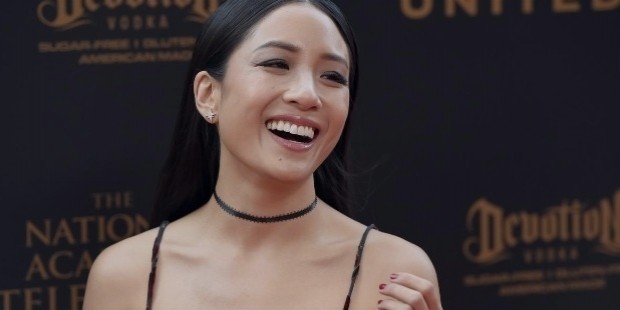 Despite not yet being a major household name like the other women featured in this post, Taiwanese-American actress Constance Wu is on her way to becoming not just a famous face, but also a celebrity with a strong socio-political conscience. The breakout star from the popular television series Fresh Off The Boat has long advocated for Hollywood to be more inclusive to Asian-American actors and is outspoken against the act of whitewashed roles intended for Asian talents. Wu has also used social media to her advantage by calling out the injustices against women and people of color involved in the entertainment industry. She frequently fights for Asian representation in mainstream media and has received massive support from fellow Asian-American artists in the industry such as comedian Margaret Cho, actor George Takei, actress Mindy Kaling, and director Jon M. Chu, the latter of whom Wu would collaborate with for the upcoming Crazy Rich Asians film.
Diane von Fürstenberg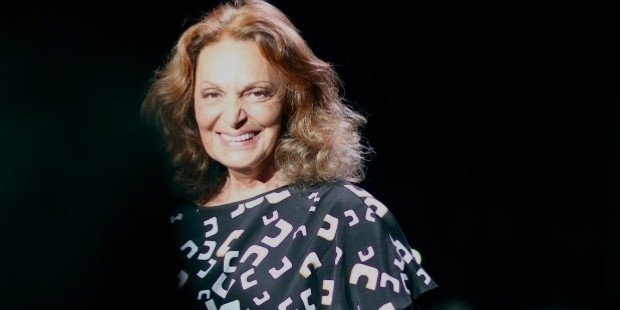 American fashion probably wouldn't be the same without the influence of Diane von Fürstenberg. The designer who popularized the iconic wrap dress into the design lexicon has ultimately helped women become more open with their lives, and is also perceived by fashion historians as one of the fashion world's most important figures involved with feminism. Apart from being the president of the Council of Fashion Designers of America (CFDA), Fürstenberg is an active philanthropist who champions several social causes. She is a board member of a women's leadership organization called Vital Voices, and is a dedicated supporter of emerging fashion designers through the annual CFDA/Vogue Fashion Fund in collaboration with Vogue Magazine. Fürstenberg is also the director of the Diller—von Fürstenberg Family Foundation which helps various non-profit groups focused on a broad range of social matters from human rights to environmental sustainability.
Want to Be Successful?
Learn Secrets from People Who Already Made It
Please enter valid Email