Snowflake SuccessStory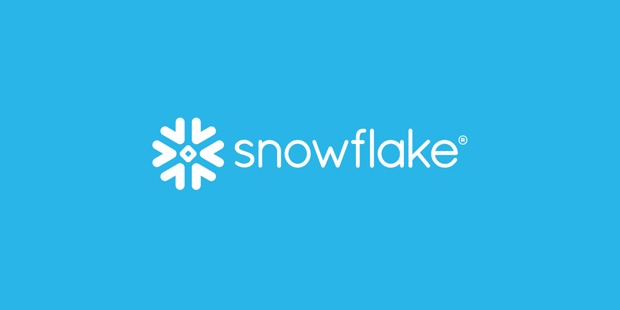 Cloud computing has essentially taken over how companies do business. It's not only fast and efficient, but it also cuts down costs tremendously. Data warehousing consists only a small part of cloud computing but without it, companies will not be able to access and analyze data which aids them in long-term decision making. Snowflake is one of the many companies offering data warehouse solutions and in only eight years' time it has become an industry leader having a valuation of over $60 billion.
Profile
Snowflake, Inc. is a Data Warehouse-as-a-Service (DWaaS) company based in California, USA. It has developed a platform where organizations can store and analyze data using cloud-based software.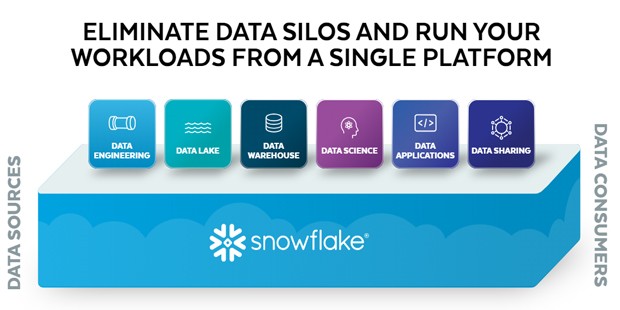 When it comes to companies that have innovated how data is stored and analyzed, look no further than Snowflake. The company was founded by data warehousing experts Benoit Dageville, Thierry Cruanes, and Marcin Zukowski, and was already facing steep competition from data storage giants Oracle and IBM. Instead of engaging Oracle and IBM directly, the founders together with investor Mike Speiser (who eventually become the company's first CEO) found a way to create a similar platform with the help of cloud computing. It also didn't hurt that Dageville and Cruanes previously worked at Oracle.
By 2014, Snowflake had built the first data warehouse from scratch and was promising clients the same data storage efficiency at the fraction of a cost compared to on-premise data warehouses. A year later, the company had already signed up 80 customers and was soon attracting big-name clients. Snowflake technology was also improving with multi-cluster warehouses, end-to-end encryption, and multi-cloud integration slowly being added to the platform.

Another major contributor to Snowflake's success story is its ability to win top-tier customers and retain them. Capital One, Sainsbury's, Adobe, and Lionsgate have been some of the company's earliest clients. This helped the company not only earn massive revenues but also continually improve its products and expand its services outside the US.
Snowflake's rapid trajectory has earned it a regular spot in the Forbes Cloud 100 and Gartner's Magic Quadrant. The company has also seen its biggest valuation to date ($60 billion) after making a big splash in its IPO in September 2020.
Snowflake is headquartered in San Mateo, California, and operates in over 19 locations around the world including the United Kingdom, France, Canada, New Zealand, Japan, and Singapore. It is currently employing around 2,000 workers.
History
Snowflake was founded by Benoit Dageville, Thierry Cruanes, and Marcin Zukowski in 2012. Dageville and Cruanes had previously worked for Oracle while Zukowski founded tech start-up Vectorwise. Sutter Hill Ventures' Mike Speiser was also brought on board and was the person responsible for naming the company 'snowflake' due to his love for snow sports.
In October 2014, the Snowflake data warehouse platform was officially launched but was only made available to the public eight months later. At the time, 80 organizations were already using the product.
After initially raising $31 million, the company raised $45 million in 2015 during a Series C funding round led by Altimeter Capital with participation from previous investors Redpoint Ventures, Sutter Hill Ventures, and Wing VC. In the same year, it was also recognized as a " Cool Vendor" by research firm Gartner.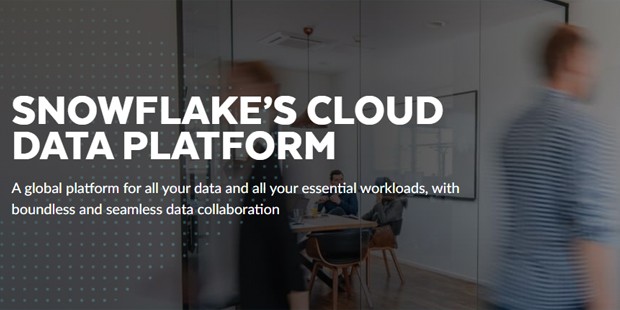 Between 2017 and 2018, the company raised $363.5 million in Series D and Series E funding rounds led by ICONIQ Capital and Altimeter Capital. Other venture firms also participated in the investment.
In May 2019, Frank Slootman was appointed as Chief Executive Officer. He would take charge of Snowflake's aggressive push in the enterprise market. The company now has a portfolio of over 3,000 customers which includes Capital One, Sainsbury's, Adobe, and Lionsgate.
Snowflake went public in September 2020, offering an IPO of $120 per share. At the end of trading, Snowflake IPO sold $253.93 per share and raised $3.4 billion on 28 million shares. Berkshire Hathaway, which is run by billionaire Warren Buffet, recently disclosed that it has gained $800 million from the Snowflake's IPO. Buffet had not invested in a newly public company since the Ford IPO in 1956.
Founders
Although graduating from different universities, all three founders have undergraduate degrees as well as PhD's in Computer Science. Dageville and Cruanes were long-time employees in Oracle, with Dageville working 16 years and Cruanes working 12 years for the tech giant. Zukowski interned at Google and Microsoft before co-founding tech startup Vectorwise. The three hold significant positions at Snowflake with Dageville serving as Products President.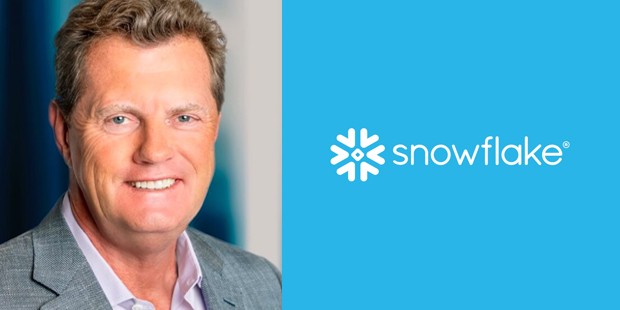 With the company intending to grow even bigger, Snowflake CEO Frank Slootman may just be the right man for the job. He was an executive in numerous companies and has management experience of over two decades. In a 2019 interview, Slootman mentioned that he intends to bring in corporations using massive data into the cloud industry, also citing that the move will be "transformational".
Revenue
Snowflake generated $264.7 million in revenues for January 2020, resulting in a 150% year-on-year growth rate which saw the company accumulate $96.7 million in January 2019. Between February to July 2020, the company generated $242 million. The highly impressive numbers resulted in the Snowflake company stock becoming the biggest IPO in the US for 2020. Sold at $120 per share, the company managed to raise $3.4 billion. Snowflake stock is currently selling at around $265 per share.
Competition
Snowflake technology is not only limited to its own platform, but it also provides easy integration to other cloud computing providers such as Microsoft (Azure), Google (BigQuery), and Amazon (Amazon Web Services) especially when it comes to data storage services. But despite that, the three tech giants are still Snowflake's competitors.
Amazon Redshift was launched in 2013 and it competes directly with the Snowflake computing and storage platform. Currently, Snowflake has a clear advantage over Redshift since it is easily scalable, can integrate both storage and computing, supports semi-structured data types, and supports data sharing between different accounts. It should be noted that Redshift is a separate entity from Amazon Web Services wherein the latter can be integrated to Snowflake.
Google BigQuery is one of the best-reviewed data warehouse providers in the market. Users have praised it for its relative ease of use and advanced scalability and security features. In terms of scalability, BigQuery removes the need for users to do manual scaling or performance tuning. Both BigQuery and Snowflake are also designed to work easily with both ETL and ELT data pipelines.
Similar to BigQuery, Microsoft Azure SQL Database is also a preferred choice among large corporations. Azure is mostly being recognized for its scalability features, allowing users to modernize servers and mitigate hardware with a single press of a button. Users also highlight Azure's efficient clustering and performance insight monitoring features.
Snowflake competitors are not just limited to Microsoft, Amazon, and Google as there over a dozen startups also offering identical services. Databricks and Fivetran are also popular among users with both listed in the Forbes Cloud 100 and Gartner's Magic Quadrant. Among other data warehouse providers that have gained a steady following include Theia, Ahana, Aparavi, Stytch, and Cockroach Labs.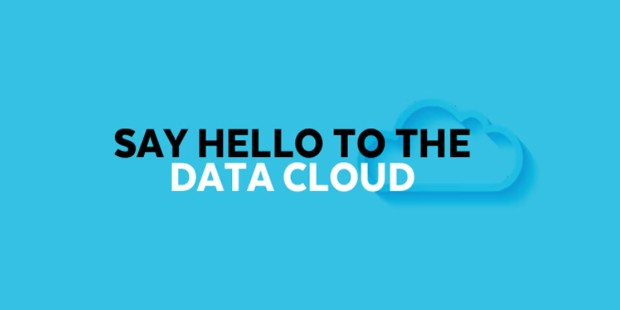 Although Snowflake has seen a stunning trajectory that most companies can never replicate, the job is done for the industry-leading data warehouse provider. And with CEO Frank Slootman at the helm, the company will look to achieve bigger things in the cloud computing market.
Full Name :

Snowflake
Founded :

2012
Founder :

Benoit Dageville and Thierry Cruanes
CEO :

Frank Slootman
Industry :
Sector :
Country :

USA
Website :
Want to Be Successful?
Learn Secrets from People Who Already Made It
Please enter valid Email