JG Summit Holdings SuccessStory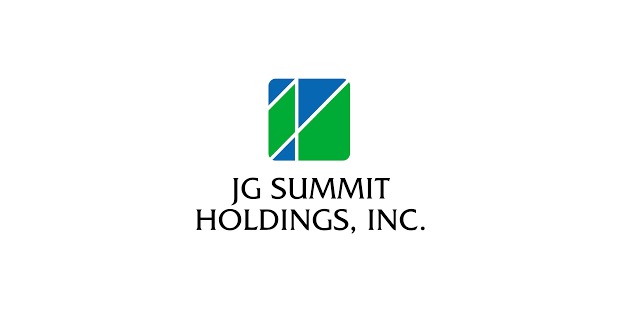 One of the biggest holding companies in the Philippines, JG Summit Holdings is a conglomerate that runs multi-million subsidiaries including Robinsons Land, Cebu Pacific, and Universal Robina, among others. Today, the company holds a firm grip in the multiple industries it operates in and has set its sights on further expanding the Southeast Asian market.
Company Profile
JG Summit Holdings Inc. is a conglomerate based in Manila, Philippines. It runs businesses in multiple industries including real estate and hotels, air transportation, petrochemicals, food manufacturing, power generation, banking, telecommunications, and power distribution.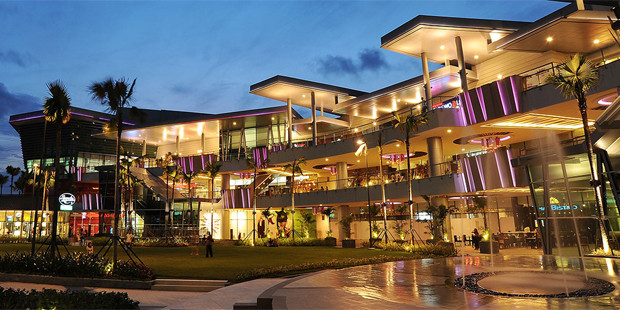 With what started as a cornstarch plant by John Gokongwei, Jr. (hence the "JG" initials) in the late 1950s, the company expanded fast and soon ventured into different industries. Gokongwei already possessed an entrepreneurial vision when running his cornstarch business. This allowed him to set his sights on other ventures and was convinced he can take on established players in the industry.
The result of Gokongwei's six-decade work can be reflected in the companies currently operating under the JG Summit umbrella: Robinsons Land Corporation (RLC), Robinsons Bank, Universal Robina Corporation (URC), Cebu Pacific Air, and JG Summit Petrochemicals Group. It also holds significant investments in PLDT, Manila Electric Company, United Industrial Corporation, and Global Business Power Corporation. All are raking in billions every year with no signs of slowing down.
URC, Robinsons Land, and Cebu Pacific are the three most notable names under JG Summit. URC, known for its own line of snack foods, beverages, food ingredients, and agricultural products, is one of the largest companies in the Philippines and has already expanded its presence in New Zealand and Australia. Robinsons Land is one of the leading real estate developers in the country and operates Robinsons Malls (40 locations), Robinsons Offices (13 locations), and Robinsons Hotels (15 locations). Cebu Pacific, on the other hand, is the Philippines' leading airline operating 63 local and international flights through its 61 Airbus and ATR aircrafts.
As with the majority of the industries around the globe, JG Summit was not spared from the onset of COVID-19 and experienced its first-ever net loss in decades. Nonetheless, Gokongwei's son and current chief executive Lance Gokongwei is optimistic that the company will recover quickly and also "solidify its spot among the country's largest conglomerates by 2024".
JG Summit is headquartered in Pasig, Metro Manila and employs around 21,000 employees in its multiple subsidiaries.
History
In 1957, John Gokongwei, Jr. established Universal Corn Products Inc. which was a company specializing in the manufacturing of cornstarch.
In 1966, Gokongwei expanded to food and beverage by establishing Universal Robina Corporation where some of the products in the Jack 'N Jill snack brand are still being sold to this day.
In 1980, Robinsons Land Corporation was incorporated which began Gokongwei's march into real estate. Although wasn't until the mid-1980's that Robinsons Land would take off as the country had just recovered from an economic and political crisis.
In 1990, JG Summit Holdings would be founded as Gokongwei decided to list all his ventures under one umbrella. In the same year, the first-ever Robinsons Mall (Robinsons Galleria Ortigas) was opened to the public in Ortigas, Metro Manila. Three more malls would begin operations around the Luzon and Visayas regions in the next decade.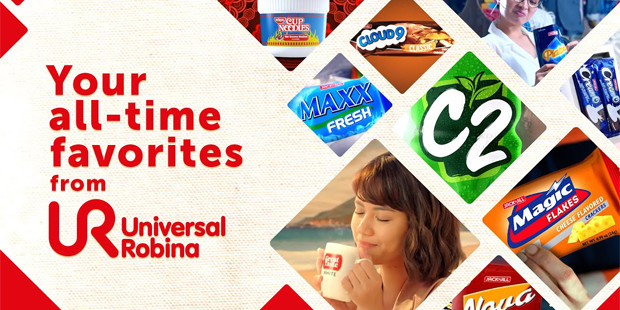 In 1993, JG Summit went public in the Philippine Stock Exchange. Initially selling at PHP4.4 ($0.08) per share, JG Summit stock now sells at around PHP60 ($1.2) as of July 2021.
In 1994, JG Summit Petrochemical Corporation began operations. Together with JG Summit Olefins Corporation, they would be incorporated under JG Summit Petrochemicals Group which is the first and only integrated petrochemical manufacturing operation in the country.
In 1996, Cebu Pacific was established with the goal of providing low-cost travel for Filipinos around the country. The airline began its first international route (Manila to Hong Kong) five years later.
In 2010, the Philippine stock market recognized JG Summit as one of the 10 most profitable companies in the Philippines.
In 2011, JG Summit became one of the minority owners of telecommunications company PLDT. Hong Kong investment company First Pacific and Japan telecom company NTT are also managing the company which is the oldest telecom provider in the Philippines. Also in 2011, Robinsons Bank was established.
Founder
Although John Gokongwei passed away in 2019 at the age of 93, he leaves behind a legacy as one of the most successful entrepreneurs not just in the Philippines but in the entire South Asian region. His life's work also hasn't gone unnoticed as he was a recipient of numerous accolades, including the 2017 MAP Man of the Year and the 2017 ASEAN Business Advisory Council Legacy Award.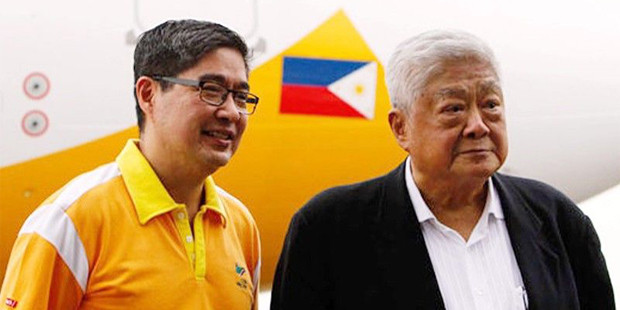 His six children; Lisa, Robina, Lance, Faith, Hope, and Marcia, all currently hold significant positions in the conglomerate. Lance is the CEO of JG Summit while Robina Gokongwei-Pe is the CEO of Robinsons Retail Holdings. Lance, currently the second-richest man in the Philippines, was appointed the role in 2018. John's brother James Go is JG Summit's Chairman and is also the CEO of Oriental Petroleum and Minerals Corporation
Revenue
Despite posting a PHP468 million ($9 million) net loss, the company still generated PHP214 billion ($4.2 billion) in revenues for 2020. The temporary shutting down of industries due to COVID-19 was the main reason why the company suffered significant losses for the year. It previously tallied record-high numbers in 2019, earning PHP31 billion ($600 million) from PHP288 billion ($5.7 billion) in revenues.
Competition
Since JG Summit operates in multiple industries, it also faces competition from numerous companies. Among its local competitors include Ayala Land, Megaworld Corporation, Philippine Airlines, and San Miguel Food & Beverage. Among its foreign competitors include Del Monte Pacific Limited, Mondelez International, and Coca-Cola Company.
San Miguel Food & Beverage Inc., a subsidiary of San Miguel Corporation, is one of the biggest food and beverage companies in the Philippines. Some of its brands include San Miguel Brewery (San Miguel Pale Pilsen, San Mig Light, Red Horse Beer) and San Miguel Foods (Purefoods, Purefoods Hormel, Magnolia, B-Meg). Foreign players Mondelez (Cadbury, Oreo, Toblerone), Del Monte, and Coca-Cola also have a significant presence in the Philippine market.
Ayala Land, Megaworld Corporation, SM Prime Holdings, and Filinvest Land are the biggest real estate developers in the country. Ayala Land operates Ayala Malls and is the developer of Manila's biggest commercial district Bonifacio Global City. SM Prime Holdings is another commercial real estate developer and is the company behind SM Malls, including SM Mall of Asia which is the fourth largest mall in the world. Megaworld (Forbes Town Center, McKinley Hill) and Filinvest (Alta Vida, Brentville) are two developers responsible for dozens of commercial and residential projects in the country.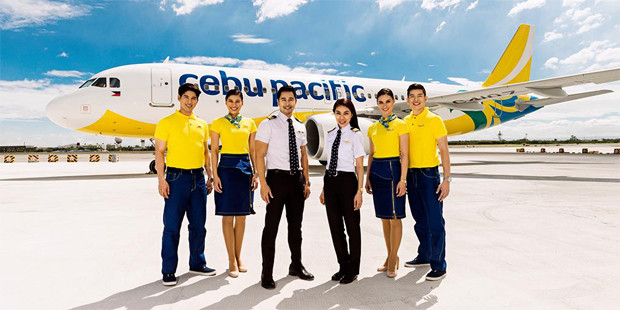 Philippines Airlines (PAL) and AirAsia are two of JG Summit's main competitors in the aviation industry. PAL is a homegrown airline carrier serving 31 domestic and 54 overseas destinations while Malaysia-based AirAsia operates 14 domestic and 16 overseas destinations in the country.
In Closing
JG Summit Holdings may be one of the biggest companies in the Philippines, but it's not finished expanding further throughout the region: a testament to John Gokongwei's entrepreneurial vision carried on by his children.
Full Name :

JG Summit Holdings
Founded :

1957
Founder :

John Gokongwei Jr.
CEO :

Lance Gokongwei
Industry :
Sector :
Country :

Philippines
Website :
Want to Be Successful?
Learn Secrets from People Who Already Made It
Please enter valid Email