Magnus Carlsen Success Story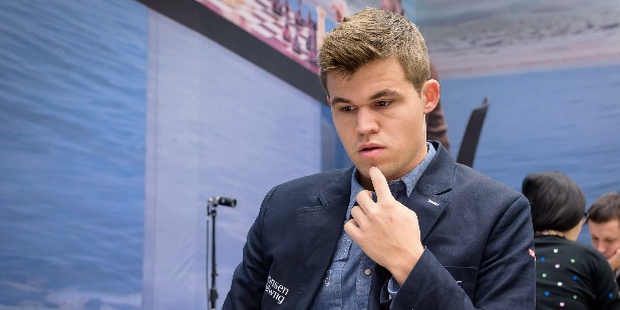 Profile
Magnus Carlsen is a Chess Grandmaster from Norway, who has been rated by many as the greatest chess prodigy ever seen. In April 2004, he became the second youngest grandmaster at the age of 13 years and 148 days. At the young age of 19, he achieved the title of being the youngest World's number one in chess history.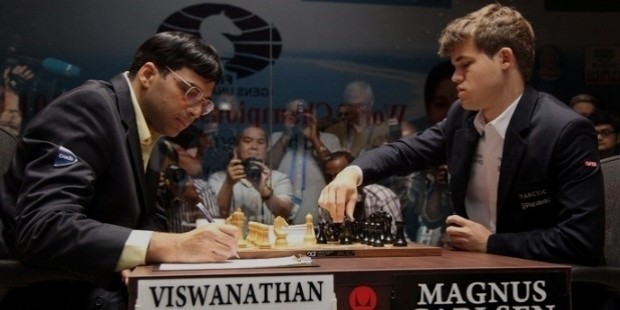 At the age of 22, he became the undisputed chess champion of the world when he beat Vishwanathan Anand in the 2013 World Chess Championship. He is also credited with having achieved the highest rating in chess history of 2872.
Childhood and Early Life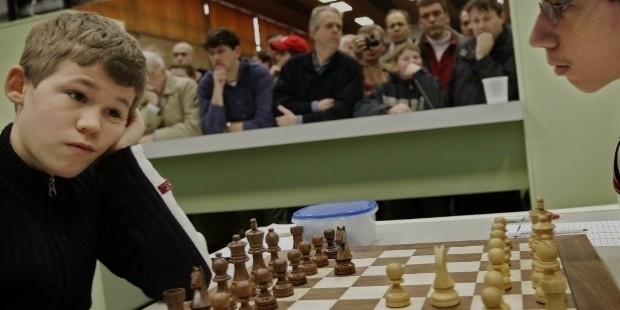 'Sven' Magnus Øen Carlsen was born on 30 November 1990 at Tonsberg, Norway. Both his parents are engineers by profession. Carlsen showed high intellectual capacity early as he was able to solve 50-piece jigsaw puzzles at the age of two itself.
Education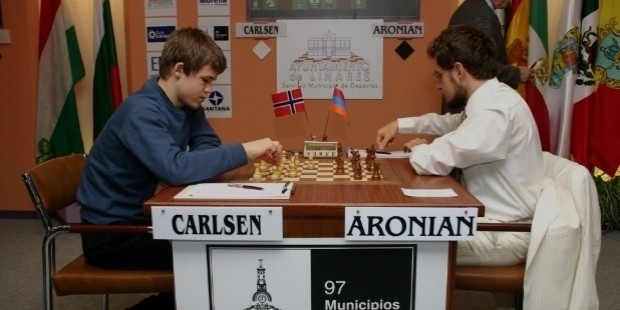 By the age of four, he was already playing with Lego sets that were intended for the age groups ten and above. His parents saw enormous potential in him and his father taught him, chess at the age of five. Although Carlsen showed little interest in the game of chess, in the beginning, he soon began playing for hours at a stretch.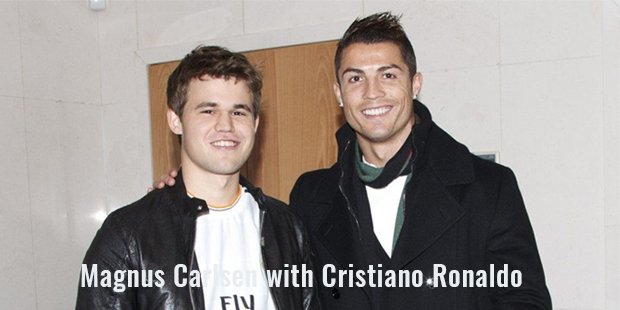 Magnus Carlsen with Cristiano Ronaldo
After finishing primary school, Carlsen took a year off to participate in international chess tournaments held in Europe during the fall season of 2003. He was made to take part in the 1999 Norwegian Chess Championship in the youngest age category. He was just 8 years old at that time but was able to manage to score 6.5 points in 11 games. His talent was noticed, and he began training with International Master (IM) Ringdal Hansen. Later, he returned to complete secondary education at a sports school.
Early Career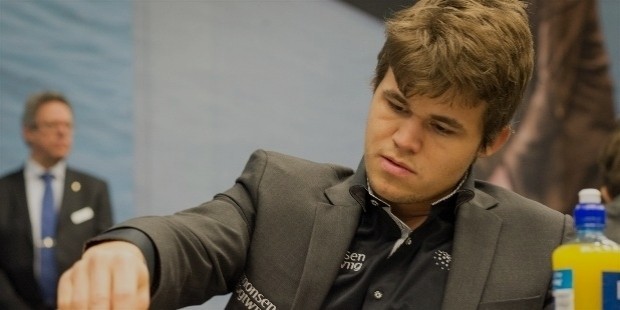 In the year 2000, Carlsen made significant progress and was able to gain over a thousand rating points to reach a (PR) performance rating of around 2000. Till the end of the 2002, Carlsen had already played in 300 rated tournaments and had obtained three IM norms making him an International Master.
Being a Grandmaster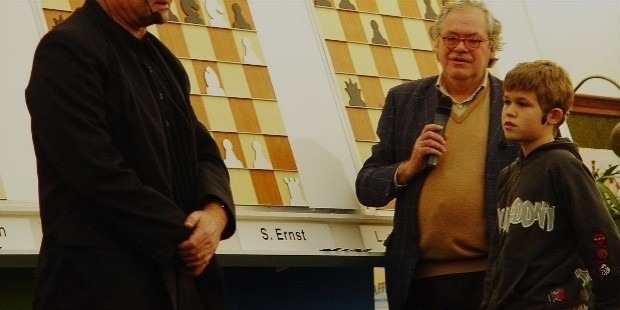 In 2003, he finished tied third in the European U-14 Boys Championship. In 2004, Carlsen went on to play in the senior circuit. That year at the Dubai Open Chess Championships Carlsen achieved his third GM norm and thus became Grandmaster at the age of 13 itself. He was able to participate in the FIDE World Chess Championships that year but lost in the first round itself. In 2005, Carlsen stunned the world by beating world no.10 Alexei Shirov at the age of 15. With this win, Carlsen had announced himself on the big stage.
Milestones and Achievements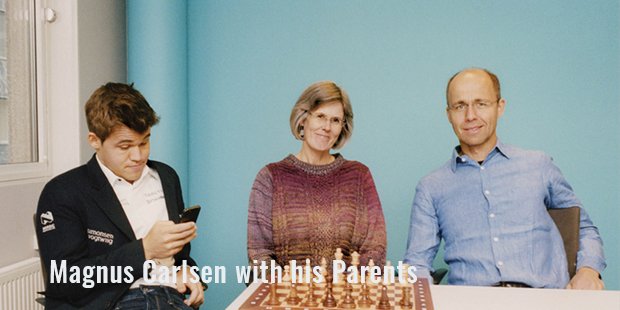 In 2007, Carlsen scored 6/8 in the 37th Chess Olympiad taking his rating past the 2700 mark. Carlsen was consistent throughout 2008 giving impressive results which helped him crack the top ten rankings in the world. In 2009, he made his breakthrough into the spotlight when he won the London Chess Classic beating players like Vladimir Kramnik, Hikaru Nakamura, Michael Adams and others. This victory propelled him to reach the top of the FIDE ratings for the first time at the age of 19.
" If you want to get to the top, there's always the risk that it will isolate you from other people." - Magnus Carlsen
In 2013, Carlsen won the Candidates Tournament over Vladimir Kramnik giving him the opportunity to challenge Viswanathan Anand for the World Championship Title. In November that year, Carlsen defeated Anand by 6.5-3.5 points to become the undisputed world champion at the age of 22.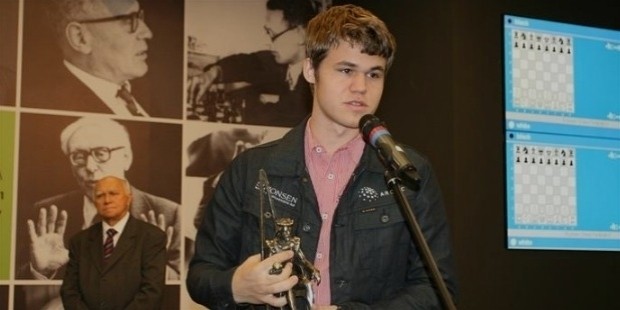 Carlsen has achieved nearly every title at a young age with his best yet to come. He has been the recipient of the Chess Oscars for four consecutive years from 2009-2012. His playing style and dominant attitude have made him recognized as one of the greatest chess players that the world has ever seen.
Awards
2012

Chess Oscar
2011

Chess Oscar, Peer Gynt Prize
2010

Chess Oscar
2009

Sportsman of the year
Chess World Champion Magnus Carlsen Interview
Full Name :

Sven Magnus Øen Carlsen
Born :

30th-Nov -1990
Zodiac Sign :
Birth Place :

Tonsberg
Vestfold
Occupation :

Chess Player
Industry :

Sports
Networth :

$10 Million
Want to Be Successful?
Learn Secrets from People Who Already Made It
Please enter valid Email