Alain Wertheimer Success Story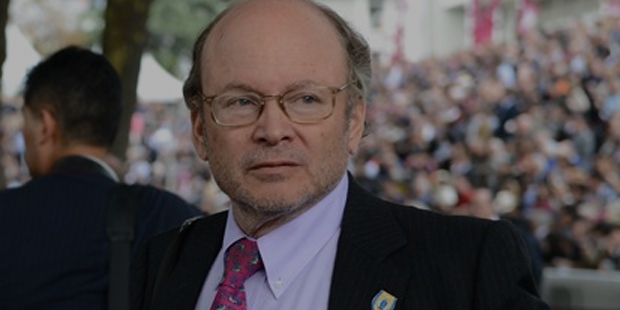 Alain Wertheimer, along with his brother Gerard Wertheimer, inherited his family business in 1996 after the death of his father, Jacques. The leading luxury brand of the House of Chanel was co-established by his grandfather, Pierre Wertheimer, in 1909, which his father Jacques inherited. Since Alain and Gerard took over the family business in 1996, it has reached new heights of success, and today it has become one of the leading brands renowned for luxury goods, readymade garments, fashion accessories etc.
Childhood
Alain Wertheimer was born in France in 1948 to Jacques Wertheimer and Eliane Fischer
Career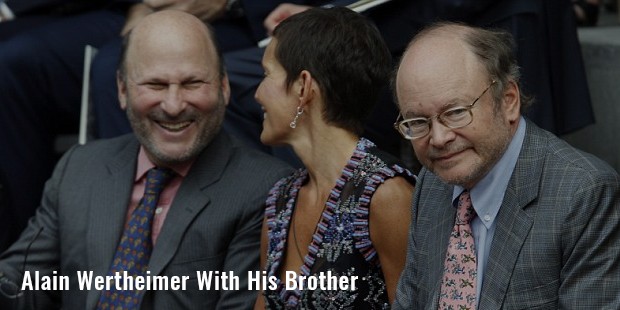 Since the time Alain has inherited his family business, he has served as its chairman, and supervised a number of non-Chanel acquisitions, including Holland & Holland, Eres Lingerie and Tanner Krolle. Being the elder of the two brothers, Alain primarily takes care of the business, and his brother Gerard basically chairs the watch division of the Chanel. He also owns a number of French vineyards, including the France & Chateau Canon of Saint Emilion, and Rauzan Segla of Margaux.
In addition, he has also expanded into new lines of products, including the Chanel watches, shoes, cosmetics, accessories and branded clothes. In the 1980s, Alain moved his office to New York, and reflected his business's emphasis on the market of the US. Sales of luxury goods reduced significantly in the global recession period of early 1990s, but by mid-1990s, it recovered, and Alain continued expanding his product line and boutique chain.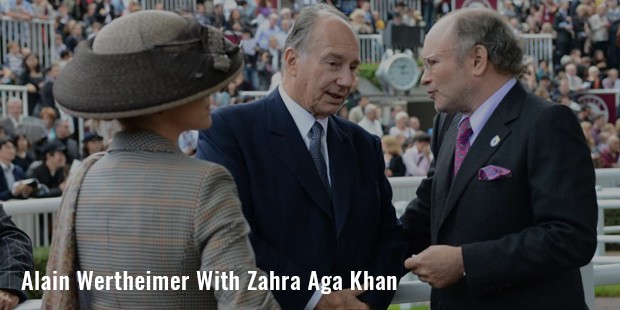 In the 1990s, he began expanding his holdings, and acquired Lemarie, Lesage and A-Michel et Cie. In 1996, he also acquired Holland & Holland, an exclusive gun manufacturer, Eres, a high-end swimsuit company in 1997, and Bell & Ross, a watchmaker in 2001. Soon, he launched accessories bearing the name of Chanel, and rolled out a new watch and jewelry store on the Madison Avenue of New York. Today, he owns 25 Chanel stores in the US alone, and targets the Far East by opening a 2400 sq. ft. boutique in Hong Kong. The No. 5 perfume from the Chanel's line of fragrances is one of the best selling products of the company.
Reputation
With top innovation in the marketing and advertising of fragrance, Alain has become a global leader in the industry. He spends more on advertising than any other perfumes company, and has consequently reaped more profit margins across the industry.
Personal life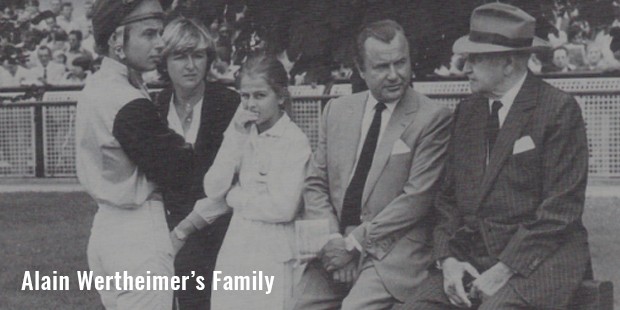 He is also an enthusiastic equestrian, and operates the La Presle Farm, a Thoroughbred stable for horse racing. Like an old world aristocrat, he has passions for activities like horse racing, art collecting, fine wines etc. His horses have even won the Breeders' Cup & Royal Ascot and the French Derby. His art collection includes masterpieces by Matisse and Picasso.After so many years of Alain taking over his family business, Chanel has become a popular name that attracts customers from across the globe.
Alain Wertheimer joy after the victory of Plumania
Full Name :

Alain Wertheimer
Zodiac Sign :
Birth Place :

Geneva
Occupation :
Industry :
Networth :

$9.5 Billion
Want to Be Successful?
Learn Secrets from People Who Already Made It
Please enter valid Email