Jan Mol Success Story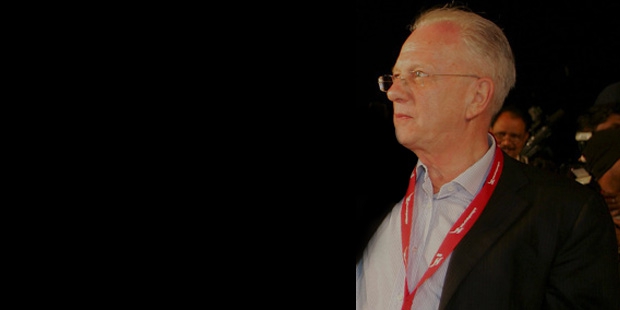 Jan Mol is a revered personality of Netherlands, who started by founding Volmac Software Group in 1966. After gaining massive success, he sold it out to Cap Gemini in the 1990s, and invested his money to help his son, MichielMol, start his business. He is a successful entrepreneur, a great father, and an adorable sports lover. Vijay Mallya from India is his business partner, and he is also involved in a number of investments, art collections and charitable activities.
Early Life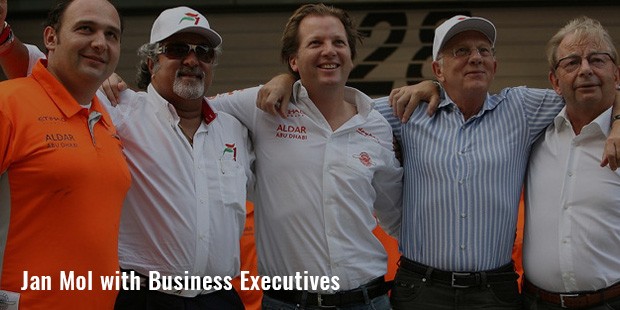 Jan Mol did not belong to a wealthy family, and acquired all his wealth and success solely with his efforts, hard work and dedication. He co-founded Volmac Software Group in 1996 along with Nico Leather Kamp and Joop van Oosterom. The company soon became one of the most reputed software companies of Netherlands, and excelled in training, custom and consultancy software solutions. By 1990, its turnover went above FL 1 billion, with net profits exceeding FL 100 million.
Nico Leather Kamp left the company, and went out of view soon. In 1992, Jan Mol sold his company to the Cap Gemini of France, which became the successor of Volmac. Now, there is no operational company with the name of Volmac. It has been completely taken over by Cap Gemini.
Business Activities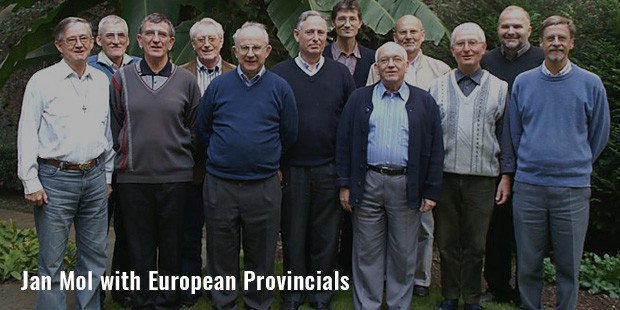 Cap Gemini is a multinational management consulting firm in France, providing IT services to more than 40 countries across the globe, including Northern Europe, Asia Pacific, Central Europe, Southern Europe, South America and North America. Even after the sale of Volmac to Cap Gemini, his wealth was estimated to be around £450m in 2011.
As part of his business, he is totally dedicated to investing in his son's business ventures, including Lost Boys and Media Republic. In addition, he is also one of the main sponsors of Howard Staunton Chess tournament held in London every year.In addition to all this, he is also serving as the co-owner of Force India, a UK based Formula One racing team with Indian license.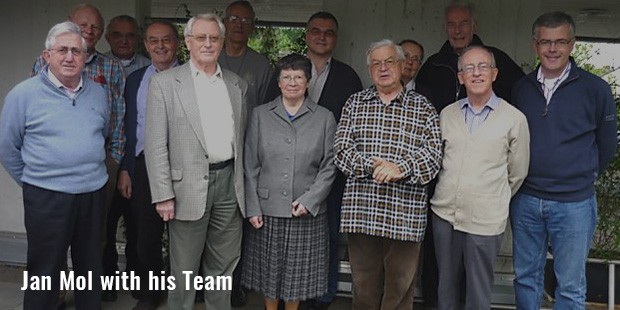 His son, Michiel, along with Vijay Mallya, bought Spyker F1 team in 2007 for €90 million. In 2011, Sahara India Pariwar, the Indian company bought 42.5% F1 shares of Force India for US$ 100 million.Jan Mol is also an avid collector of contemporary art, and owns Mol's Place, a private, no-profit, unique space for art exhibition in London. It is made open to public only for a few times in a year, and Jan Mol hosts a number of events to encourage new artists to showcase their art pieces.
After acquiring immense wealth and business success, he moved on to help his son build his career. He is a renowned name in sports and software industries, and his son is continuing to expand his father's empire.
Full Name :

Jan Mol
Zodiac Sign :
Birth Place :

Breda
Occupation :
Industry :
Networth :

$607.5 Million
Want to Be Successful?
Learn Secrets from People Who Already Made It
Please enter valid Email