George W Bush Story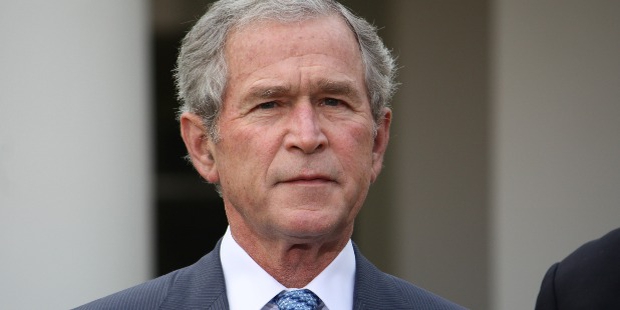 George W Bush served as the 46th Texas Governor from 1995 to 2000, and then most popularly the 43rd President of the US from 2001 to 2009 from the Republican Party. Until recently, his presidency is ranked among the worst, and he faced heated criticism due to issues like the Iraq War, the Hurricane Katrina and other significant challenges. He received highest approval ratings during the September 11 attacks, but lowest during the 2008 financial crisis. He left office in 2009, and became a public speaker while living in Texas.
Childhood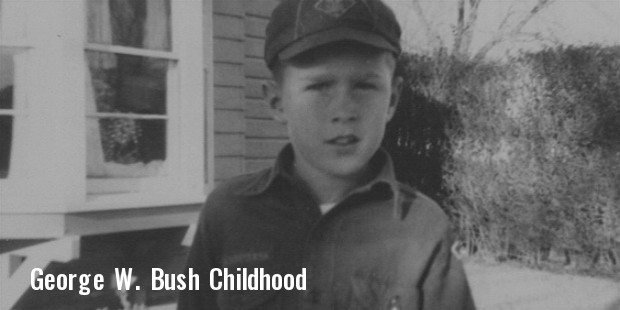 George was the first child of Barbara Pierce and George Herbert Walker Bush. He had 4 siblings, and grew up in Houston and Midland. Prescott Bush was his grandfather, who was the US Senator of Connecticut. His father served as the vice president of Ronald Reagan from 1981 to 1989, and also the 41st president of US from 1989 to 1993. He attended high school at Philips Academy, Massachusetts, and played baseball. He was an average student at school and college, and earned an MBA degree from the Harvard Business School. He is the only president of US until now who has an MBA degree.
Early career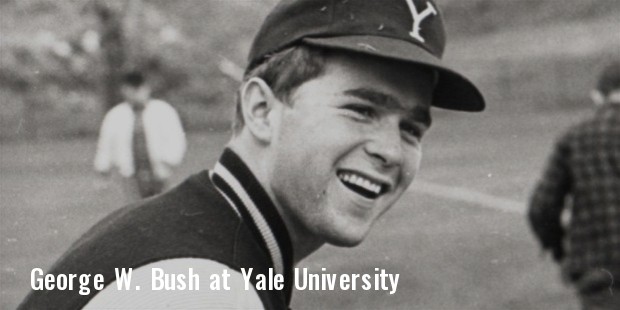 After graduation, he started working in oil business, and then became the co-owner of Texas Ranger baseball team. In 1968, he commissioned into Texas Air National Guard, and assigned to Houston. But due to allegations of unfair favors for being the son of a president, he was discharged from the service in 1974. He ran for 1994 Texas gubernatorial elections, in which he defeated Ann Richards, and became the governor of Texas.
Career highlights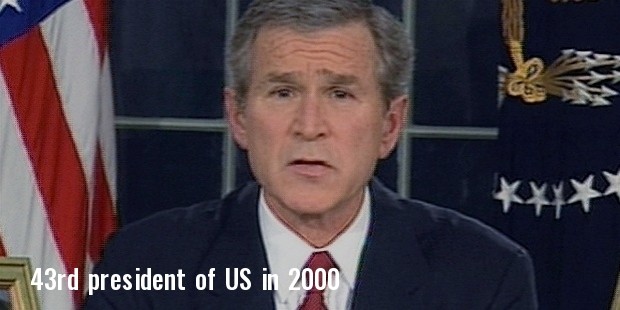 He became the 43rd president of US in 2000, and within 8 months, the terrorist attacks of September 11, 2001 took place. Following this, he launched a 'War on Terror', which included the Afghanistan war in 2001 and the Iraq War in 2003. He also worked extensively for economy, education, healthcare and social security reforms, and amended the US Constitution to ban same-sex marriages. He again ran for US presidential elections in 2004, and won by defeating John Kerry. But during his 2nd term, he met massive public protests even in the UK, and left office in 2009.
Personal life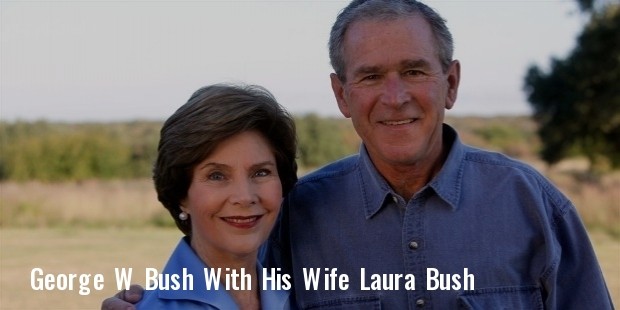 He met Laura Lane Welch in a backyard barbecue with friends in 1977, and married her after 3 months of courtship. They have fraternal twin daughters, Jenna and Barbara. He likes reading, especially histories and biographies, and loves playing golf and cigar smoking too. After leaving office in 2009, he has made painting a hobby, and also opened a presidential library in 2013.
Know More
George W. Bush, Laura Bush 'This Week' Interview
Full Name :

George W Bush
Zodiac Sign :
Birth Place :

New Haven
Connecticut
Education :

Yale University,
Harvard Business School
Occupation :
Industry :
Networth :

$20 million
Want to Be Successful?
Learn Secrets from People Who Already Made It
Please enter valid Email