Donna Strickland Story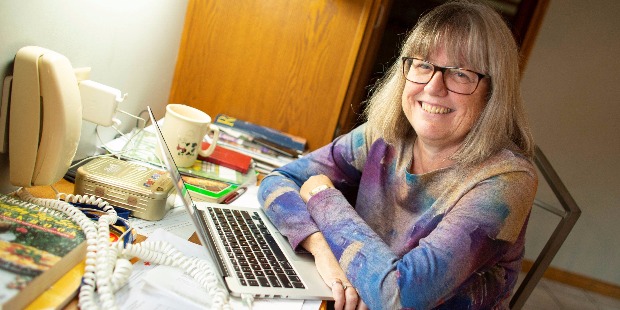 In 1903, Marie Curie née Maria Sklodowska became the first-ever woman to win a Nobel Prize in Physics. The Polish and naturalized French Physicist was recognized for her co-discovery of radiation. For the next 60 years, no women Physicist were awarded until 1963. German born American Theoretical Physicist Maria Goeppert-Mayer became the second woman Physicist to win the Nobel Prize in Physics for her discoveries about nuclear structure in 1963.
Dr. Donna Theo Strickland became the third Physicist to win the 2018 Nobel Prize, shared jointly with French Physicist Gerard Mourou, for their work on generating high-intensity, ultra-short optical pulses., and the 96-year-old American Physicist Arthur Ashkin for developing 'Optical Tweezers'. The prize money of $1.4 million will be shared among the three. Ashkin will receive half, while Strickland and Mourou will split the other half.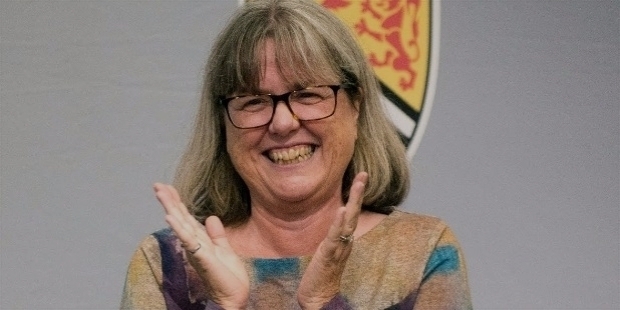 Arthur Ashkin became the 'Oldest Nobel Laureate' at 96. On the other hand, Dr. Donna Strickland became the 'first-ever Canadian woman Physicist' to win the 2018 Nobel Prize in Physicist. With a child-like innocence, an elated Donna stated during her interview, post winning, "It was a surreal moment. No one can be ready for such an honor."
The Royal Swedish Academy stated, "Both the inventions had 'revolutionized Laser Physics'." The Nobel laureates in Physics were announced at the Royal Swedish Academy of Sciences in Stockholm, Sweden.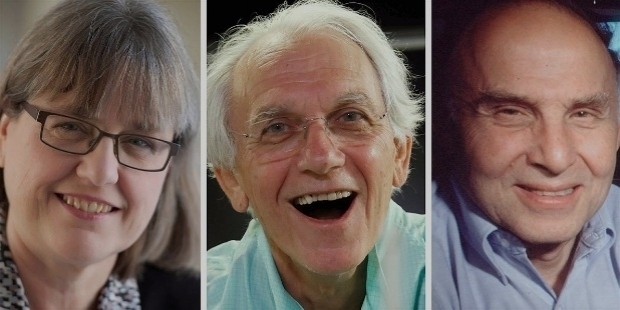 Dr. Strickland's role in developing a technique to generate the shortest, most intense laser pulses ever created was recognized by the Nobel Prize Committee for the award. It is indeed extraordinary because Strickland's research was done as a 26-year-young graduate student working for Moreau at the University of Rochester in 1985. Her research papers led to new techniques for corrective eye surgery and other applications in medicine and manufacturing.
Maria Goeppert-Mayer did not get paid to be a Scientist until the '50s. However, in 1963 she was recognized for her amazing work for the prestigious Nobel Prize. Dr. Strickland revealed with her infectious smile, "I have always been paid to do my work. Nobody thought that I should just follow my husband and if I wanted to do Science on the side. That is great for me, but that I was a woman and therefore not worthy of being paid. There have been tremendous strides. I think in always looking at the negative, one always wants also to see the positive and see that we are constantly making strides forward."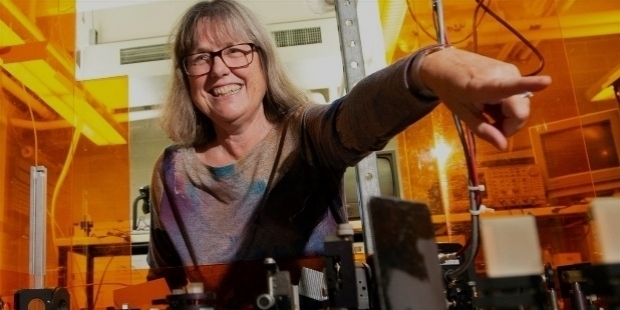 Dr. Strickland confessed honestly during her interview, "In High School, I was very good in Maths and Physics. I was not good at much of anything else. Some people are good at a lot of things. I don't know how they choose what to do. I couldn't do athletic stuff. I wasn't artistic. I have no musical ear and I wasn't good at writing. So I was pretty narrow in what I could do. I wasn't thinking, 'Can I do Science?' I was thinking. That's the only thing I can do, so let's do it'."
She went onto add that women Scientists deserved recognition. She stated, "We need to celebrate women Physicists, because we are out there. I'm honored to be one of those women. Hopefully, in time, it will start to move forward at a faster rate."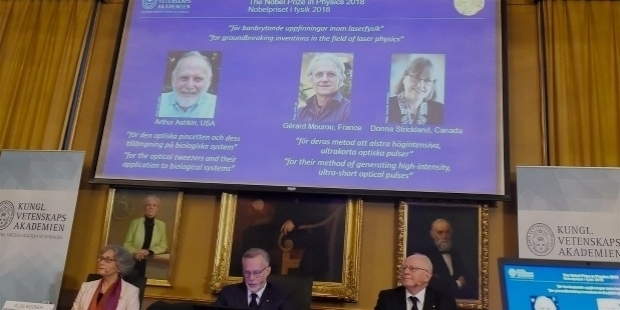 "Chirped Pulse Amplification" – Strickland and Mourou's development of very short and intense laser pulses have made it possible to cut or drill holes in materials and living matter incredibly precisely. The technology they pioneered has led to corrective eye operations for millions of people.
shkin's "Optical Tweezers" make it possible for Scientists to hold, observe and move tiny objects with 'laser beam fingers'. Laboratories can examine and manipulate viruses, bacteria and other living cells without damaging them. Advanced precision instruments are opening up unexplored areas of research and a multitude of industrial and medical applications.
The Journey of Success:
Donna Strickland was born on the 27th of May 1959 in Guelph, Ontario, Canada. In 1981, she graduated with a B.Eng. degree in Engineering Physics from McMaster University. Donna was one of three women in a class of 25. In 1989, Donna obtained her Ph.D. degree in Physics, specializing in optics at the University of Rochester. Her doctoral thesis titled 'Development of an ultra-bright laser and an application to multi-photon ionization' was supervised by Gérard Mourou.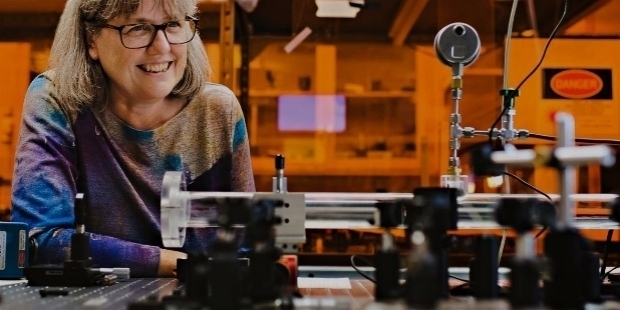 The student-teacher pair co-invented chirped pulse amplification for lasers, a method of generating ultra-short optical pulses of high intensity in 1985 at Rochester. From 1988 to 1991, Strickland was a Research Associate at the National Research Council of Canada. She worked with Paul Corkum in the Ultrafast Phenomena Section, which had the distinction at that time of having produced the most powerful short-pulse laser in the world.
Donna worked in the laser division of Lawrence Livermore National Laboratory from 1991 to 1992 and joined the technical staff of Princeton's Advanced Technology Center for Photonics and Opto-electronic Materials in 1992. In 1997, she joined the University of Waterloo as an Assistant Professor. Currently, Dr. Donna Strickland is an Associate Professor, leading an ultrafast laser group, who develops high-intensity laser systems for non-linear optics investigations. Donna describes herself as a 'laser jock'.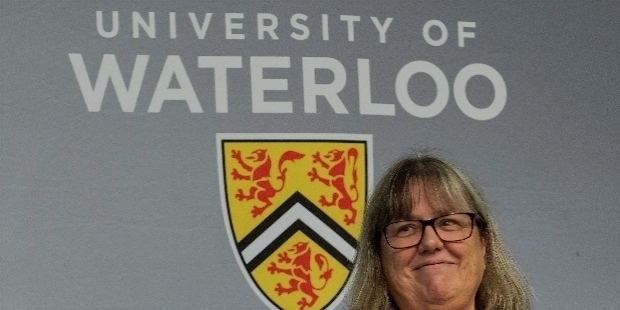 Dr. Strickland's recent work has focused on pushing the boundaries of ultrafast optical science to new wavelength ranges, such as the mid-infrared and the ultraviolet, using techniques such as a two-colour or multi-frequency techniques, as well as Raman generation. She is also working on the role of high-power lasers in the microcrystalline lens of the human eye, during the process of micromachining of the eye lens to cure Presbyopia.
From 2004 to 2010, Dr. Donna Theo Strickland had served as a Topical Editor of the journal 'Optics Letters'.
The NOBEL:
When the Nobel Prize Academy contacted her over phone, Donna thought someone was playing a prank. She was asked to hold the line, which she did for 15 long minutes. She hung up, when there was a long silence. However, she realized to immediately check her email. The Academy requested her to call them. During her interaction with students and others post the announcement, one has never seen such innocence recalling how the news broke.
Dr. Donna Theo Strickland was awarded the Nobel Prize in Physics for her work on chirped pulse amplification with her doctoral adviser Gerard Mourou at Rochester on the 2nd of October 2018. Mourou is currently working as a Professor and Member of Haut College at the Ecole Polytechnique and A. D. Moore Distinguished University Professor Emeritus at the University of Michigan.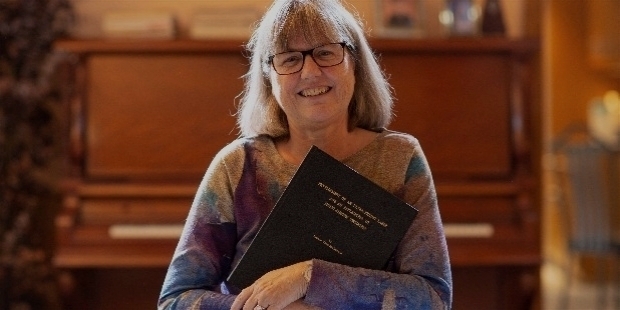 In 1985, Donna Strickland and Gerard Mourou had published their pioneering work 'Compression of amplified chirped optical pulses'. Strickland was still a doctoral student under Mourou. Their invention of chirped pulse amplification for lasers led to the development of the field of high-intensity ultrashort pulses of light beams. It was and is one of the big steps in optical laser technology.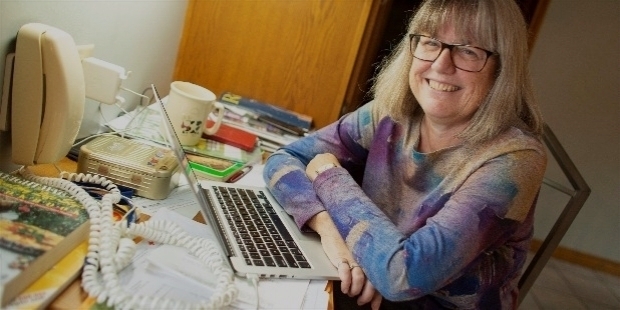 The ultra-brief and ultrasharp light beams are capable of making extremely precise cuts. The technique is being used in laser micromachining, laser surgery, medicine, fundamental science studies, and other applications. The major breakthrough has enabled doctors to perform millions of corrective laser eye surgeries for the benefit of the world. Dr. Strickland disclosed, "After developing the technique, they knew it would be a game-changer."
Retired American Physicist Arthur Ashkin, who worked at the Bell Labs, received the other half of the prize for his invention of 'Optical Tweezers', which grab particles, atoms, viruses and other living cells with their laser beam fingers.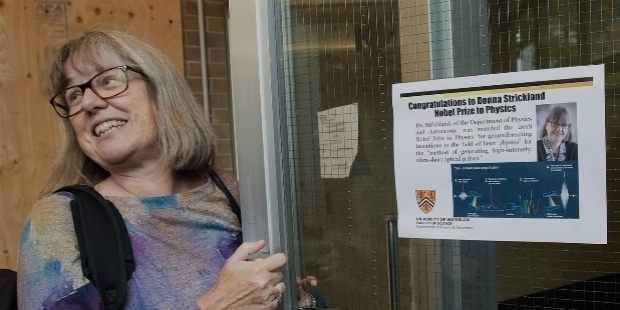 Dr. Donna Theo Strickland is married to Laser Scientist Douglas R. Dykaar, Ph.D. in Electrical Engineering. He works as a Consultant in Optics and Electronics. The couple has two children
Awards and Recognition:
1998 – Alfred P. Sloan Research Fellowship
1999 – Premier's Research Excellence Award
2000 – Cottrell Scholars Award from Research Corporation
2008 – Fellow of The Optical Society (then known as Optical Society of America)
2018 – Nobel Prize in Physics, together with Arthur Ashkin and Gerard Mourou
Want to Be Successful?
Learn Secrets from People Who Already Made It
Please enter valid Email