Naomi Osaka Story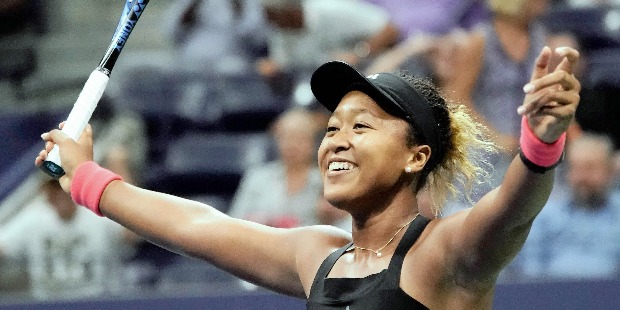 'Never get inspiration from the greatness of others' big achievements!' Inspire your within and so on to achieve greatness and you will never be disappointed in life. Successful sportsperson possesses the deadly killer instinct to achieve success in their respective pursuit for fame.
Japan's 20-year-young Naomi Osaka crushed her childhood idol Serena Williams in straight sets 6–2, 6–4. As a 3-year-toddler, she had dreamt to play Serena in the U. S Open final. As destined, she was given the chance to play Serena Williams at the 2018 U. S. Open final. Naomi was spectacularly in astounding form to trounce Serena's dream of 24th Grand Slam titles to equal Margaret Court's record.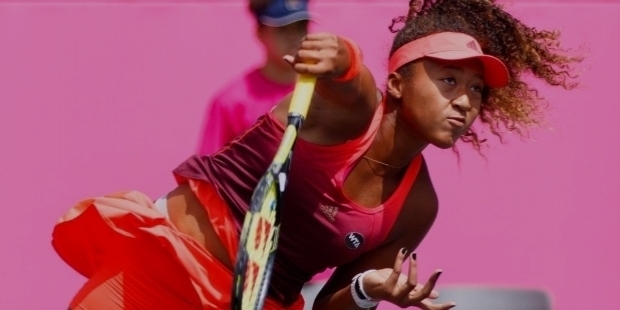 Serena's fall from greatness and graciousness was conspicuous throughout the final. Right from the beginning, Naomi dominated her opponent with great panache, much to Serena's dislike. Realizing the 24th Grand Slam title slipping away, for her poor form and play, Serena was frustrated for Naomi's high level of play. Anger, despair, and emotions became evident in Serena's body language.
The young Japanese maintained her calm confidence and composer to concentrate on her game to keep frustrating her childhood idol. Serena was totally outclassed by Naomi's superb display of aces, rallies, and dominance. Serena's Coach Patrick Mouratoglou was seen on the big screen coaching her to move forward before Naomi's serve. Coaching a player during the game is 'Code Violation' as per the International Tennis Federation. Mouratoglou later admitted to coach Serena during the match.
Chair Umpire Carlos Ramos handed Serena a coaching violation. She was losing big time and was unable to overcome her failures to dominate Naomi. She argued with Chair Umpire Ramos in anger, the anger was the result of losing to a much younger player. The Japanese broke Serena after two double faults from the American. Serena lost her cool and smashed her racquet. Chair Umpire handed her the second 'Code Violation' for racquet abuse. Her temper flared up nearing the defeat. Chair Umpire Ramos was following the 'Rule Book' as a true professional without getting intimidated by Serena's unruly behavior and calling of names.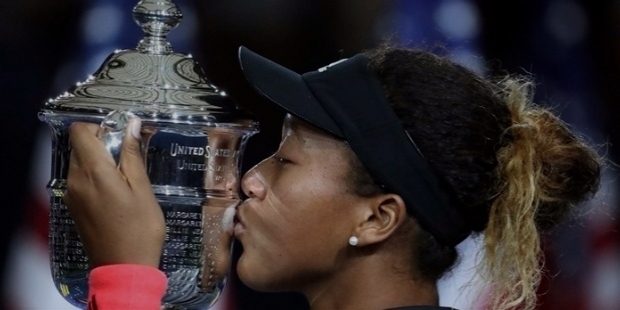 Gunning for the much-hyped 24th Grand Slam title of her career, Serena's fall from grace and all those years of achievements was becoming 'the' reality. To cover-up her failure with her dismissal play, Serena immediately pounced on Chair Umpire Ramos and demanded an apology. Unwanted stuff about her greatness and to gain the sympathy of the crowd, while crying aloud Serena was simply out of line. On the other hand, Naomi maintained her calm composure to concentrate on her game, while the crowd was booing to support the crying baby.
The height of Serena's rudeness was when she demanded an apology from Chair Umpire Ramos. She was the one, who called the Chair Umpire 'Thief' and 'Liar'. It was indeed great to see how one can stoop so low to win at all cost. Is this sportsman's spirit?
Naomi Osaka was the true champion in every sense. However, she was deprived of her big achievement to trounce Serena Williams in straight sets. This big loss nightmare will always haunt Serena all her life for not only failing to win, but also for falling from greatness for showcasing low-level of tantrums and bullying to win at any cost.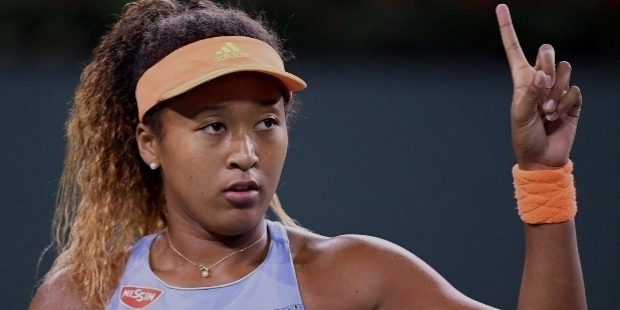 Naomi Osaka defeated Serena with great margins to show to the world, every 'Champion' must fall from greatness to make way for new 'Champions' to emerge as the rising Sun. Her humility during the trophy ceremony lifted Naomi to much higher pedestal in the Tennis World. She even apologized to the crowd for defeating Serena Williams, because she knew everyone was rooting for Serena to win. The Japanese sensation showed to the world, how true champions should behave and be humble to achieve success.
Showcasing Japanese humility, Naomi Osaka addressed the crowd, "I know that everyone was cheering for her and I am sorry it had to end like this. It was also my dream to play Serena in the US Open final and I'm really glad I was able to do that. I am grateful I was able to play with you. Thank you."
Writing History for Japan:
Naomi Osaka became the first Japanese to win a Grand Slam title. She has written a new leaf in Japanese Tennis Record Books with her emphatic win over Serena Williams in straight sets 6–2, 6–4 at the U.S. Open 2018. Japanese Prime Minister Shinzo Abe congratulated Naomi Osaka thanking her for "giving Japan a boost of inspiration at this time of hardship (Hokkaido earthquake)."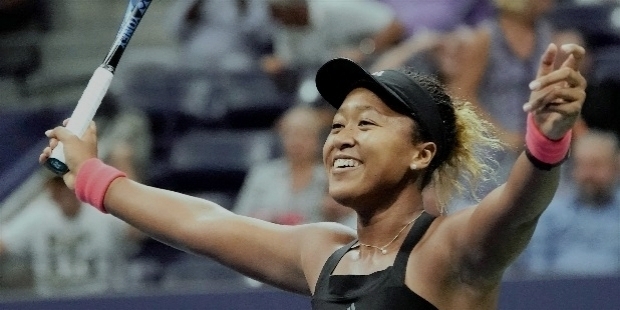 The Japanese sensation had dreamt as a 3-year-toddler to play Serena Williams in U. S. Open final. 17 years later, Naomi Osaka not only fulfilled her childhood dream, but also defeated Serena Williams with her par excellence tennis play. Naomi also became the first player to stop Serena to win her 24th Grand Slam title, when the crowd was against her.
Naomi Osaka holds dual citizenship of Japan and America. She also became the first Japanese-American to win the U.S. Open 2018 Grand Slam.
Early Life:
Naomi Osaka was born in Chuo-ku, Osaka, Japan on the 16th of October 1997. Father Leonard 'San' Francois hails from Haiti. Her mother Tamaki Osaka hails from Japan. Naomi holds dual citizenship as a Japanese and American. She is the younger sibling. Mari Osaka, the elder one is also a professional tennis player.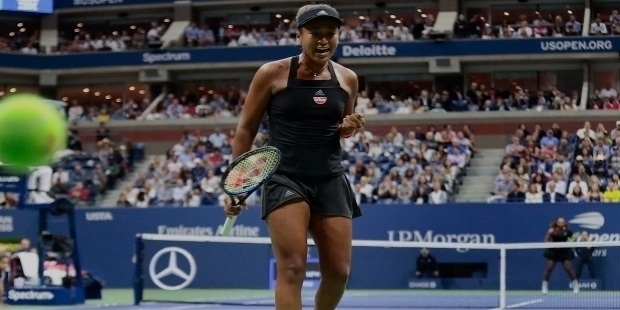 The family moved to the United States when Naomi was just a three-year-toddler. They currently live in Florida. Naomi graduated from Elmont Alden Terrace Primary and Broward Virtual High School. She practiced at the Harold Solomon Institute (Florida Tennis SBT Academy), ProWorld Tennis Academy.
The Journey of Success:
Leonard 'San' Francois registered Naomi with the Japan Tennis Association. At the age of 17, she turned professional to make her debut at the 2014 Bank of the West Classic. Naomi triumphed over Alla Kudryavtseva and Petra Martic in qualifying rounds. She faced Samantha Stosur, the 2011 U. S. Open Champion, and won the grueling 2.30 hours match.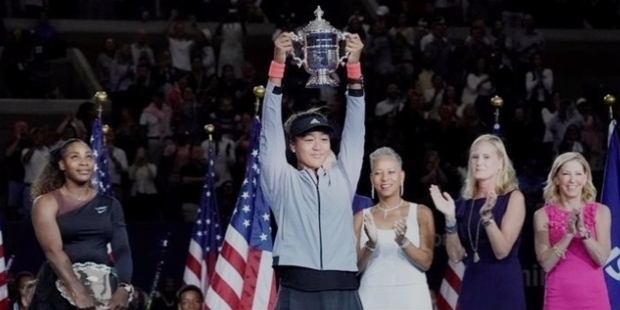 At the 2015 WTA Finals, Naomi won over Caroline Garcia. She won the 'Rising Stars Invitational Exhibition' tournament. She made her Grand Slam debut at the 2015 Australian Open as a qualifier. Naomi won against Donna Vekic and 18th-seeded Elina Svitolina in straight sets. In the third round, she lost of Victoria Azarenka, the former Champion.
Naomi has shown high promise to break into bigger leagues with her consistent form and climb. At the 2015 French Open, Naomi trounced future Champion Jelena Ostapenko and Mirjana Lucic-Baroni. She lost to Simona Halep in the third round. She missed the Wimbledon 2015 because of an injury. Naomi made her presence felt at the U. S. Open 2015. Naomi lost to Madison Keys in the third round.
Naomi lost to Zhang Shuai at the 2016 Japan Women's Open in the second round. She received a wildcard at the Toray Pan Pacific Open. Naomi reached her first WTA final, having triumphed over her opponents Misaki Doi, Dominika Cibulkova, Aliaksandra Sasnovich, and Elina Svitolina. Former World No. 1 Caroline Wozniacki defeated Naomi in the final.
Naomi Osaka broke into Top 50 of the WTA rankings in her third year as a professional. At the 2016 WTA Awards, Naomi Osaka was voted the 'Newcomer of the Year'.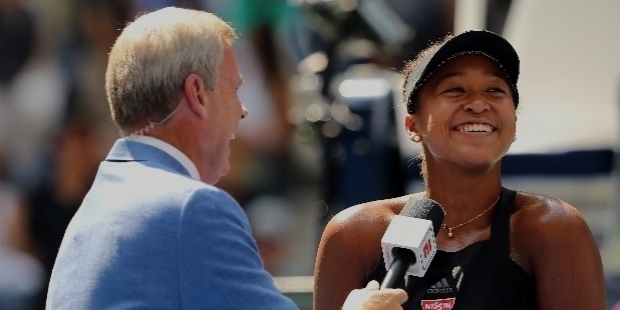 For Naomi, the year 2017 started at the Australian Open. She lost to Johanna Konta in the second round. She entered the Dubai Tennis Championships but could not cross the second round. Somehow, Naomi lost in multiple second-round and third-round losses at Indian Wells, the Miami Open, and the Volvo Car Open.
At the Women's Stuttgart, she lost to Johanna Konta once again in the first round. Naomi could not show an impact and lost at the Nottingham Open, Birmingham Open, and Eastbourne International tournaments. She entered the Wimbledon and triumphed over Sara Sorribes Tormo and Barbora Strycova. In the third round, she lost to Venus Williams.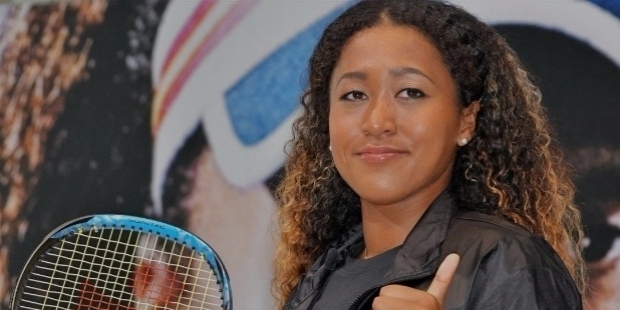 Naomi triumphed over Angelique Kerber, the defending Champion, at the U. S. Open in straight sets. It was the biggest win of her career. She reached the third round and lost to Kaia Kanepi. At the Hong Kong Open, Naomi met Venus Williams once again in the second round. This time, Naomi defeated Venus to avenge her earlier loss. In the quarterfinal, she lost to Anastasia Pavlyuchenkova.
2018 seemed to be the year of Naomi Osaka. Coach Aleksander Bajin worked on the Japanese rising star. She was ranked 68th in the WTA rankings. At the Australian Open, Naomi triumphed over Kristina Kucova, Elena Vesnina and Ashleigh Barty. In the fourth round, she lost to Simona Halep. At the Dubai Tennis Championships, she lost to Elina Svitolina in the quarterfinal encounter.
At the BNP Paribas Open, Naomi created an upset by defeating former World No. 1 Maria Sharapova in the first round. She reached the fourth round by winning over Agnieszka Radwanska, Sachia Vickery, and Maria Sakkari. In the quarterfinal, Naomi triumphed over former World No. 1 Karolina Pliskova in straight sets to make it to the semi-final.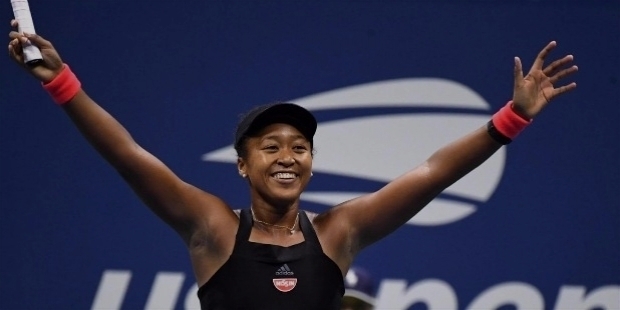 Naomi was in her best form. She defeated World No. 1 Simona Halep in straight sets to enter her biggest final. She lifted the BNP Paribas Open trophy by defeating the 20th-seeded Daria Kasatkina in straight sets in the final. From being ranked 68th in the WTA World rankings, Naomi was now ranked 22nd.
Naomi met her childhood idol Serena Williams at the Miami Open in the first round. She defeated Serena Williams in her first encounter in straight sets. Elina Svitolina got the better of Naomi in the second round.
Naomi Osaka began training at Evert Tennis Academy in Boca Raton, Florida. She also was playing for Japan. She is an aggressive, offensive baseline player and able to hit winners off both sides. Naomi loves to attack with her big forehand. She also plants her feet and rips her backhand for winners well. She has a strong serve, which is consistent and very strong at 125 mph.
Full Name :

Naomi Osaka
Born :

16th-Oct -1997
Zodiac Sign :
Birth Place :

Osaka
Japan
Occupation :
Industry :
Want to Be Successful?
Learn Secrets from People Who Already Made It
Please enter valid Email