Drew Gilpin Faust Success Story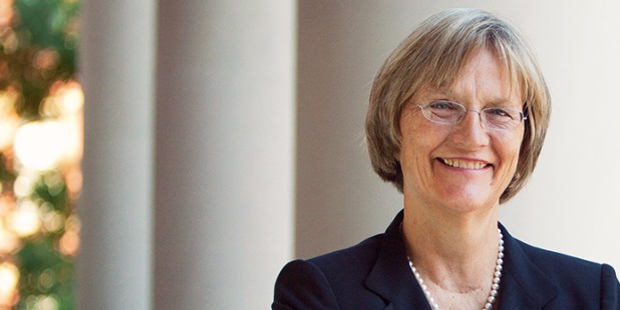 Profile
Catharine Drew Gilpin Faust is an American educator and historian, better known because she became the first female president of Harvard University.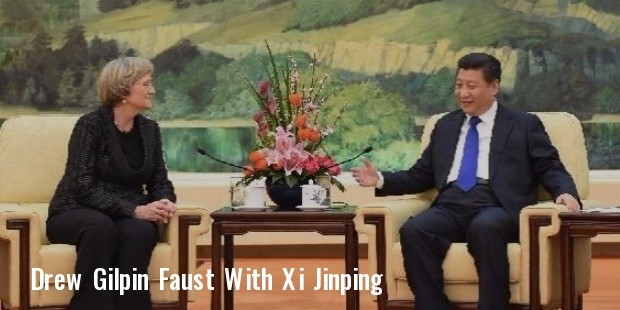 Drew Gilpin Faust With Xi Jinping
Gilpin Faust assisted as an officer of the American Historical Association and the Southern Historical Association and latterly served as a board member of the Society of American Historians and the Organization of American Historians.
Early Life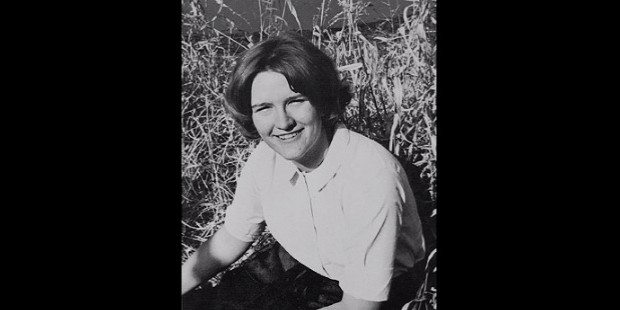 Catharine Faust was born in New York City and was brought up inShenandoah Valley'sClarke County of Virginia .CatharineMellick and McGhee Tyson Gilpin were her parents.
Her father was a Princeton graduate and a breeder of thoroughbred horses. Gilpin's great-grandfather, Lawrence Tyson, was a U. S. Senator from Tennessee during the 1920s. Their family arrived in Clarke County at about the 20th century.
She made her graduation from Concord Academy of Massachusetts in 1964 and did B.A. in history from Bryn Mawr College in 1968. She completed her M.A. (1971) and Ph.D. (1975) degrees in American civilization from the Pennsylvania University and in 1976 she joined there as an assistant professor.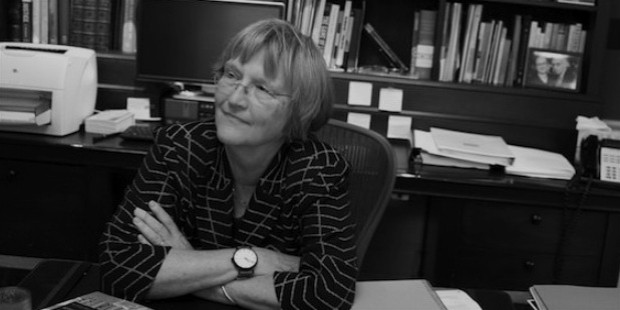 In 1984, she became a full time professor; she subsequently chaired the department of American civilization where she directed the women's studies program.
Gilpin Faust became dean of the Radcliffe Institute for Advanced Study at Harvard. She served there as the successor to Radcliffe College (women's college by Harvard University). Later she was appointed Lincoln Professor of History at Harvard.
Heights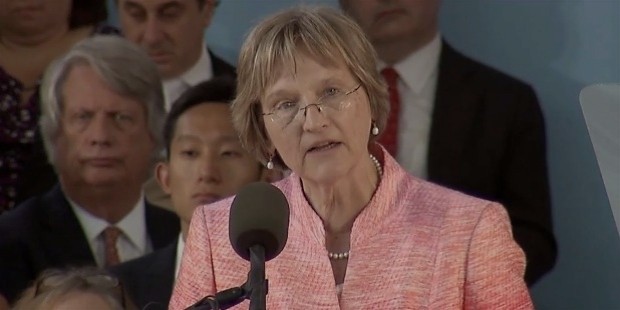 In July 2007, Faust became the 28th president of the Harvard University. Gilpin was the first president since the 17th century who did not have a Harvard degree.
Personal Life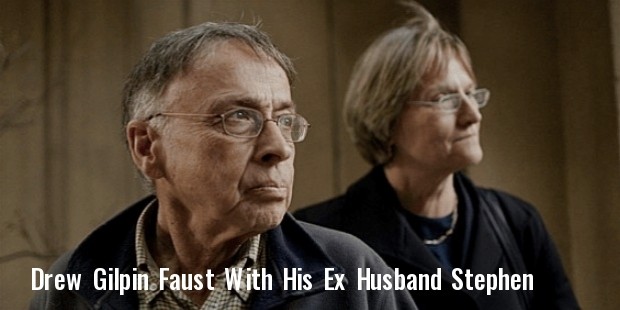 Gilpin Faust got married to Charles E. Rosenberg who is also at Harvard as a historian of medicine. But she was previously married to Stephen Faust. She took the name Faust from there.
Her first cousin is Jack Gilpin, the movie and television actor who is a graduate of Phillips Exeter Academy and Harvard University. Donald N. Gilpin, her brother is an English teacher at West Windsor-Plainsboro High School South in Princeton Junction, New Jersey. She has two children, named Jessica Rosenberg and Leah Rosenberg.
Achievements
Gilpin Faust became a board member of the Society of American Historians and the Organization of American Historians and a judge for the Pulitzer Award in History.
In 1994she was elected to the American Academy of Arts and Sciences and 2004 she was elected to the American Philosophical Society. Catharine received Francis Parkman Prize for her book "American Civil War" in 1996.
Demise
Catharine was diagnosed with breast cancer and in 1988 and after prolonged treatment now she is leading her normal life. She had declined to speak with the media about her diagnosis or treatment.
Books
Among her famous books include A Sacred Circle: The Dilemma of the Intellectual in the Old South, 1840–1860 (1977), James Henry Hammond and the Old South: A Design for Mastery (1982).
The Creation of Confederate Nationalism: Ideology and Identity in the Civil War South (1982), Southern Stories: Slaveholders in Peace and War (1992), and Mothers of Invention: Women of the Slaveholding South in the American Civil War.
This Republic of Suffering: Death and the American Civil War (2008) pose the lasting impact of Civil War fatalities on American attitudes toward death.
Awards
2009

Bancroft Prize
2008

American History Book
Drew Gilpin Faust Interview
Want to Be Successful?
Learn Secrets from People Who Already Made It
Please enter valid Email