Carl Icahn Success Story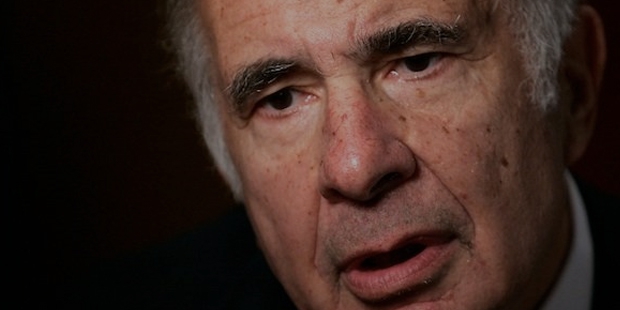 Synopsis
The history of Wall Street has seen many investors and stock brokers but only a very few of them have gone on to become successful. Carl Icahn, the investor who's famous for all of his wise and intelligent investments is one of those few. He is often compared with the famous Warren Buffet and some even say that he is better and cleverer an investor.
With his holding company, the Icahn Enterprises, Carl Icahn invested in many major companies of the U.S.A and the rest of the world. Apple, Time Warner, Netflix, Revlon, Casinos, Stratosphere, Mylan and many other companies have had Icahn invest in them.
Childhood
Born and brought up in New York, Icahn is what one would call a typical New Yorker, clever and street-smart. His parents were both school teachers, so we could say that his childhood was pretty much that of a very normal New York family. After his schooling, Icahn seemed to have become a bit confused about the career path he should choose.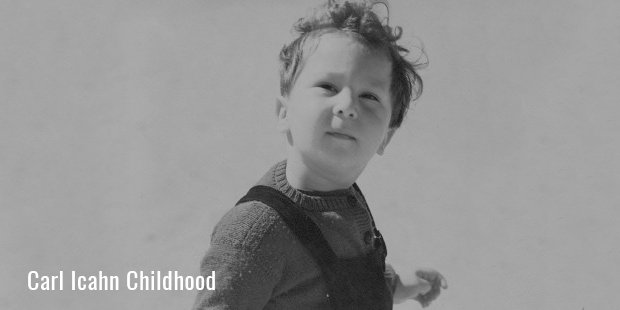 He attended university to graduate in arts and later for some reason, chose to study medicine. However, he dropped out of the medical school and went on to join the army. A few years in the army later, he started off his wall street career.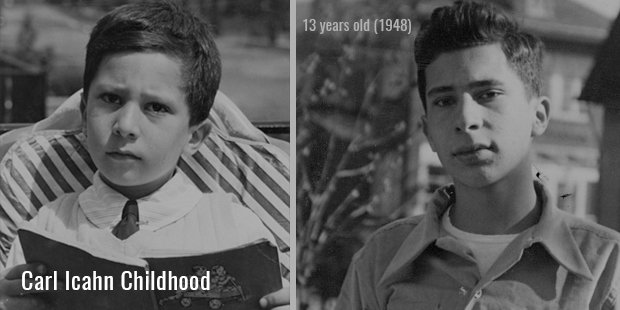 Career
In 1961, Icahn started as an investor and by 1968, started his company Icahn & Co. With his company, he was a major investor and held important positions in some of the biggest companies of the United States like the Nabisco, Western Union, Viacom, Motorola, Time Warner and some others. Most of Icahn's assets went to the American Real Estate Partners which was later on named as the Icahn Enterprises.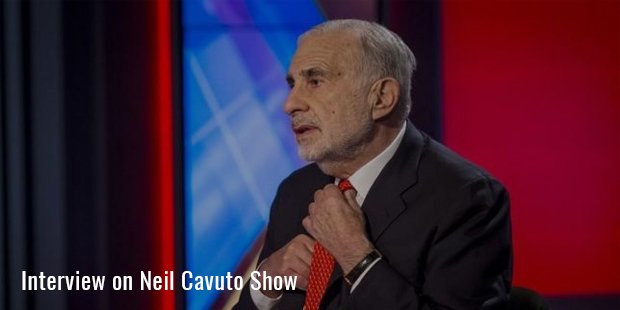 Icahn's investing strategies have always fascinated people. What the rest of the world would sign off as a bad investment was something that Icahn always invested in. And surprisingly enough, it would work for him as some sort of a miracle. It was as if he had this really rare insight into judging what a good investment was and what wasn't.
"Don't always believe what market tells you. If you think you're right, stick to your instinct" was what he would often advice his co-investors.His tryst with the Trans-World Airlines, the U.S. Steel, Motorola and turning them around are all examples of such contrarian investment strategies, as financial experts would call it.
Achievements
Icahn is quite often not as appreciated by the investors all around the world. But all of that doesn't matter to the brilliant investor who claims that he is no Robin Hood and all that he cares about is making money. Lurking behind the market as this invisible and yet smart investor, Icahn continues to be one of the wonders of the wall-street.
Awards
2006

Effecting Change
1990

Man of the Year
Life of Businessman Carl Icahn
Full Name :

Carl Celian Icahn
Zodiac Sign :
Education :

New York University School of Medicine New York,
Far Rockaway High School New York,
New York University,
Princeton University New Jersey
Occupation :
Industry :
Networth :

23.2 billion USD
Want to Be Successful?
Learn Secrets from People Who Already Made It
Please enter valid Email