Personal Image for Success 101: Essential Work Items Every Successful Businessman Must Have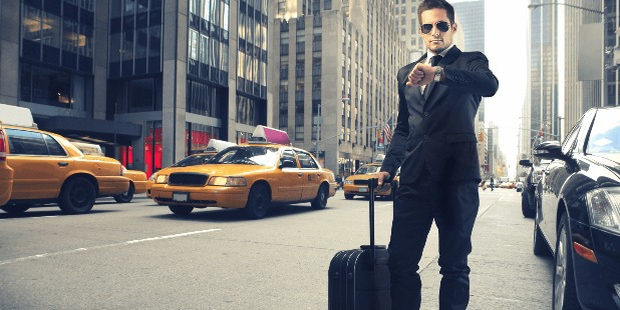 When you're an ambitious businessman and you want to make a really good impression towards your clients, then you have to project a certain image that will make people take you seriously. Your appearance should not only be representative of what your brand stands for, but it should also convey your personality and professional status. When you are dressed for success, you'll be able to take control of how people will perceive you.
In the world of business, commerce, and finance, your personal image is everything. Even if you say the right things to all the important people, they will still keep certain reservations about you if your aesthetics do not match the image they have in their minds. And whether you may realize this or not, you are also prone to doing this type of behavior if you happen to cross paths with someone who doesn't look well-groomed and put together.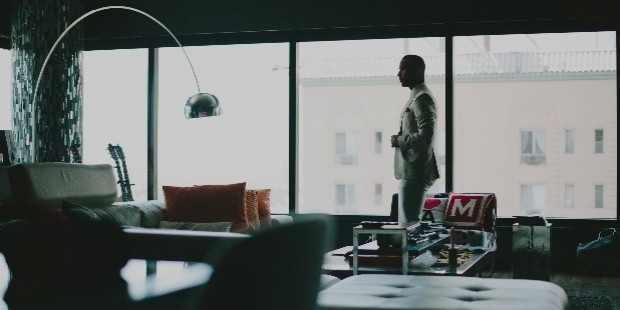 It might seem superficial at first glance, but the fact remains that entrepreneurs always size each other up by taking appearance into serious account. However, there are clever ways wherein you are able to make some subtle but significant changes to your look by gathering a few select pieces essential to your work. That being said, consider the pieces of advice featured below to find out what work-related items are necessary to improve your image.
Flaunt nice ties and pocket squares
When you think of a successful businessman, the first thing that comes into your mind is a man dressed in an impeccably tailored suit composed of a crisp collared shirt underneath a well-fitting jacket paired with matching trousers. But the thing that separates the ordinary businessmen from the truly successful ones are those who are able to accessorize their daily suit ensembles with a collection of ties and pocket squares.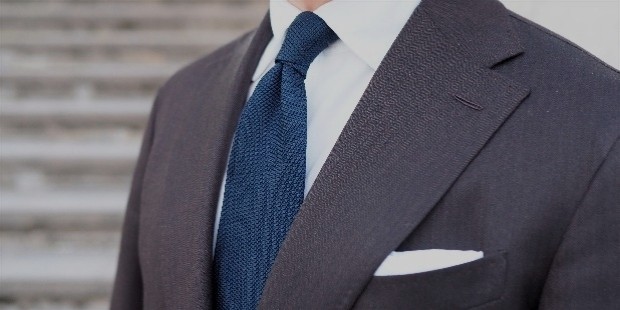 Neckties and pocket squares are great ways for men to express their personality in a subtle way since they can experiment with different colors, textures, fabrics, and patterns while still looking conservative with their overall appearance. However, if you're aiming for a minimal and discreet approach to your work outfit, you can't go wrong with choosing a tie and pocket square combination rendered in monochromatic yet tasteful color palettes.
Show off some great cufflinks
The thing about wearing long-sleeved shirts is that they tend to be quite loose in the wrist area even if you select the correct size for your body type. The perfect way to remedy this situation is to get a pair of cufflinks. These are accessories whose function is to seal any huge gaps on a shirt cuff if a person wears collared shirts with long sleeves. When you have this particular accessory, you won't have to worry about looking sloppy at work.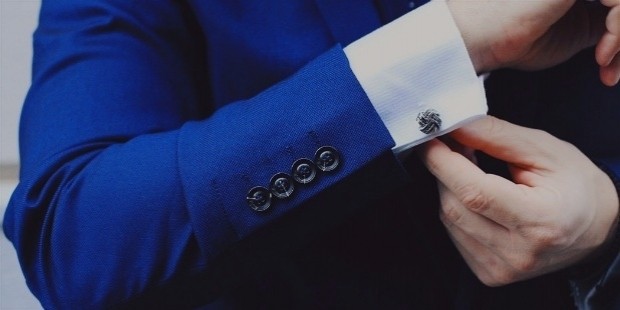 You have the choice of buying a simple pair either in silver or gold, as these are the acceptable shades that most businessmen tend to wear with their work outfits. But if you really want to go the extra mile but still want to keep it classy, there are places you can go where you can get customized cufflinks. Such establishments offer a broad range of personalization such as monogramming of your initials and the type of metal used.
Invest in a classic timepiece
Although we live in a truly digital age, the art of horology will never die or fade for those who appreciate the beauty of exquisitely made watches. And there are plenty of highly successful businessmen who spend quite a lot of money on fancy but elegant timepieces as this is a mark of the heights they've reached in their careers. Furthermore, watches are to men what expensive pieces of fine jewelry are to women.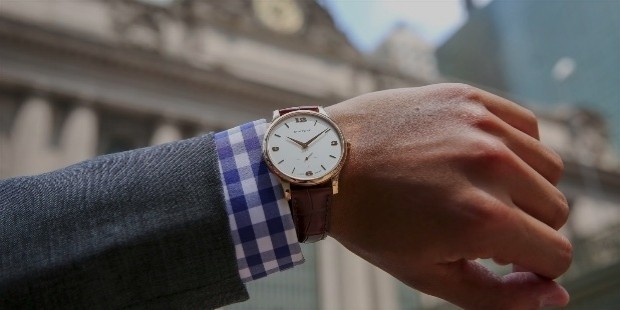 Make no mistake: the best timepieces on the market are very costly, so getting one is really considered as a serious investment on your part. There's really no set rule on what type of watch you should go for, but a good piece of advice to remember is that you must do a lot of research before making a final decision. Talk to your colleagues who are avid watch collectors and get their opinion on what kind of timepiece you should get for yourself.
Carry a high-quality leather bag
Outside of your sturdy and heavy-duty briefcase, you should also think about having a leather bag to use as a stylish alternative on days when you don't want to use your briefcase. Leather bags are quite practical, and they are durable enough to withstand constant activity if you happen to travel around a lot for your work. Best of all, they're serious enough to fit in with your business ensemble and can go with anything you own.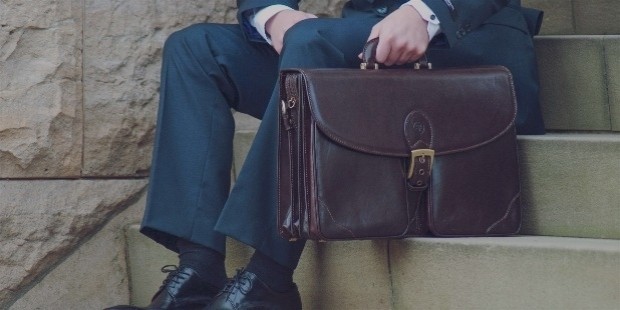 As a rule of thumb, you should only select leather bags that come in shades of black or brown. The overall shape and size of the bag must also be close to that of a standard briefcase so that you'll be able to fit important work items in it such as folders of paperwork. Lastly, it's essential to get a leather bag that doesn't have shoulder straps so you won't have to wear down and gradually ruin the shoulder pads of your suit jacket.
Keep a lint roller with you
A typical work day will often see you roaming around the office to coordinate with different departments, or even going outside to meet with clients. Chances are, your clothes might suffer slightly from all that constant activity by having a lot of dust and other airborne particles accumulate on your garments even before your work day has ended. The best remedy for this particular situation is to always have a lint roller with you at all times.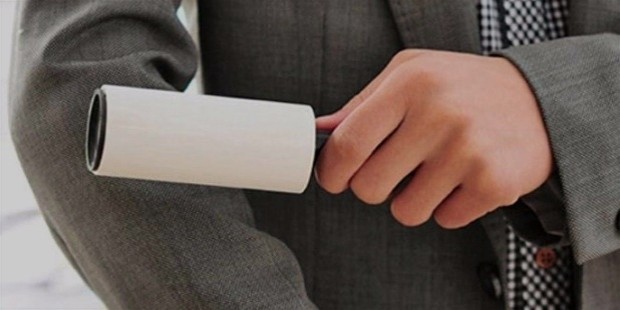 Lint rollers are cleaning devices that feature a sticky barrel mounted on a central spindle, allowing the adhesive material of the barrel to roll on the surface of garments to pick up and remove any visible traces of lint, hair, and other minuscule fibers. This is an especially useful tool in your work accessories arsenal because it helps you spruce up your outfit at any time during the day, especially if you have to go somewhere to meet other people.
Get several pairs of leather shoes
Shoes always complete any outfit, and if your work wardrobe features a lot of tailored suits, then the best type of footwear to match them are leather shoes. Not only do leather shoes look incredibly stylish, but they also lend an air of sophistication which will brighten up even the most boring-looking of suits. That being said, there are a few things that you must take into consideration if you're looking to buy several pairs for your everyday work use.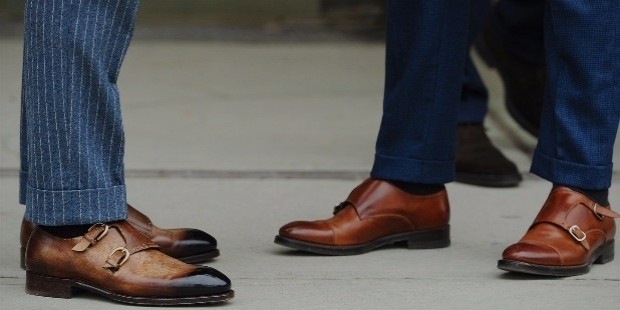 Similar to choosing a leather bag, you should only get shoes in shades of black or brown, with the occasional dark grey as the only acceptable colors that will perfectly mix and match with everything on your conservative business wardrobe. Aside from the shoes themselves, it's important for you to get a complete line of shoe care accessories so that your shoes will always look their very best even if you've used them repeatedly.
Grab the latest tech gadgets
At this point, it's practically a mandatory thing for all businessmen to be equipped with mobile devices such as smartphones, tablets, and laptops so that they'll be able to do their work while being on the go. This is especially true for entrepreneurs who frequently travel for work and must always be updated with the latest news delivered by their clients or colleagues. Fortunately, getting gadgets for yourself is quite an easy task to accomplish.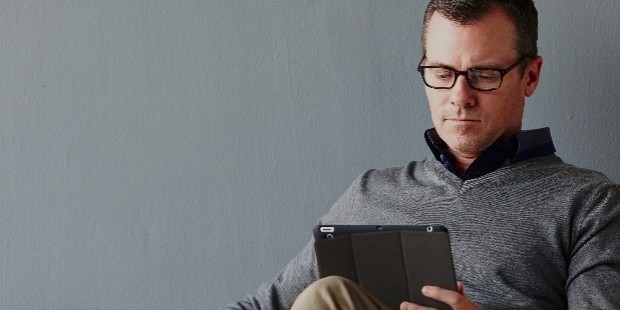 Of course, you have to start by doing some research by scouting out the best tech brands in the market and see which one suits your needs the best. Rather than looking at the price tag of a specific device, what you need to focus on are the specifications of that tool since that will give you a better idea on its functionality and level of performance. When in doubt, always read online reviews and get second opinions from trusted tech experts.
Want to Be Successful?
Learn Secrets from People Who Already Made It
Please enter valid Email