Top 10 Richest Teen Celebrities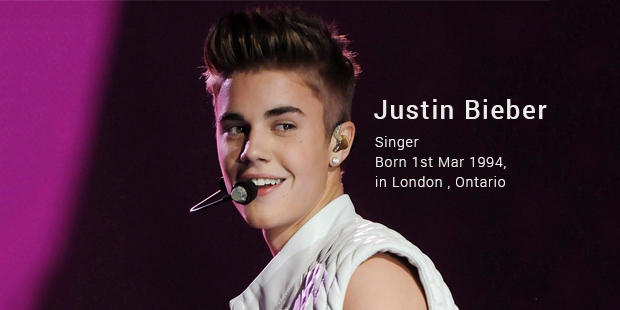 There are people living like Gods on earth, buying islands for themselves and owning in abundance, things that we can never imagine to have. We call them celebrities. These days even teen celebrities can be filthily wealthy earning in billions, but each one of us has that curiosity to know how much exactly our favorite celebrities earn, and of course who are the richest among them. Here's the detailed list of the top 10 richest teen celebrities.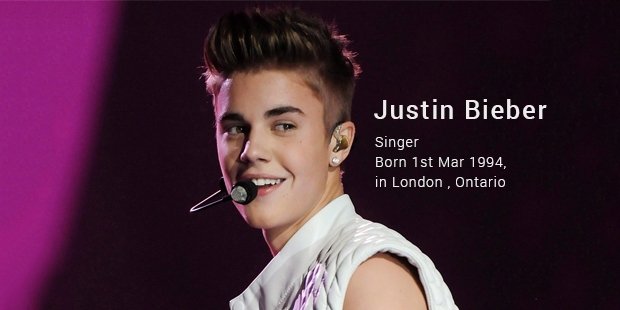 The popular teen singer is the richest of all teen celebrities. His net worth is $110 million. His talent was found on YouTube 5 years ago and the famous singer Usher signed a contract with him. It was then that he started his musical journey.
2. Miley Cyrus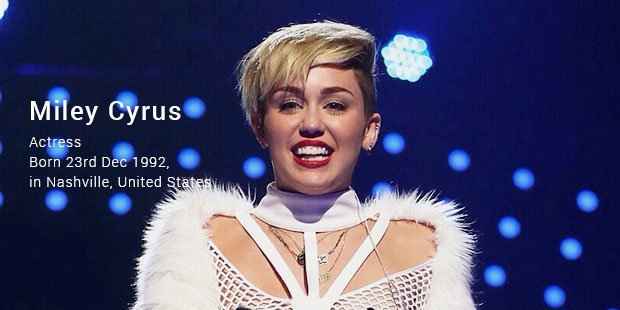 Next is Miley Cyrus with a net worth of $120 million. She is the daughter of Billy Ray Cyrus who used to be a superstar like she is now. Apart from singing Miley is now into acting too. She made her debut in The Last Song.
3. Taylor Lautner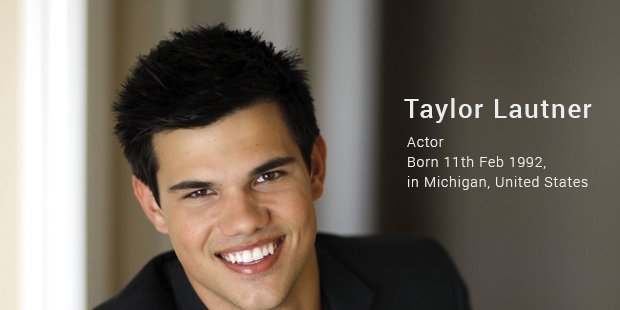 The "Twilight" star, Taylor Lautner has made over $24,000,000 with the release of The Twilight sagas in which Lautner plays Jacob. The series has reached him to where he stands today.
4. Nick Jonas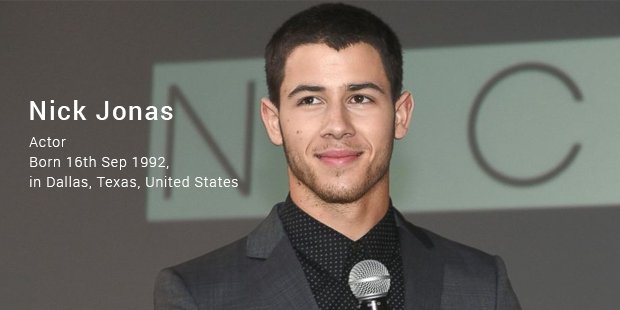 Jonas has a net worth of $18 million. He has earned the wealth via music and TV shows. He first was solo singer and later joined a group of boys to form a band of singers. He is also a songwriter and actor.
5. Dakota Fanning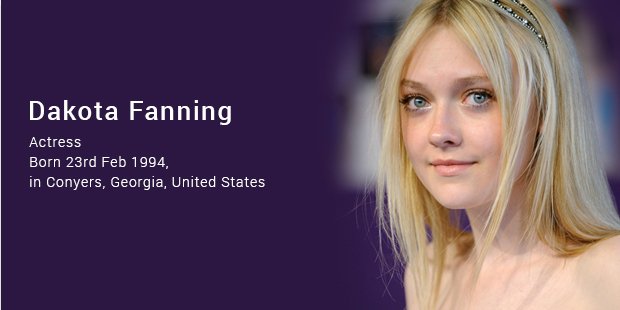 She has worked in more than twenty movies and owns a net worth of $16 million. First screened in "War of the Worlds" with Tom Cruise, the actress was chosen to work with Sean Penn after that in the movie, "My Name is Sam".
6. Angus T. Jones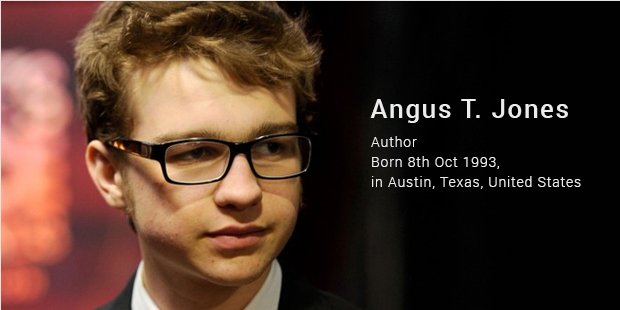 With a net worth of $15 million, Jones is well known as "Half" from the popular comedy TV series, "Two and a Half Men". He plays the role of Jake, who is a child in the series. He earns $500,000 signing bonus for playing Jake Harper in the series.
7. Jaden Smith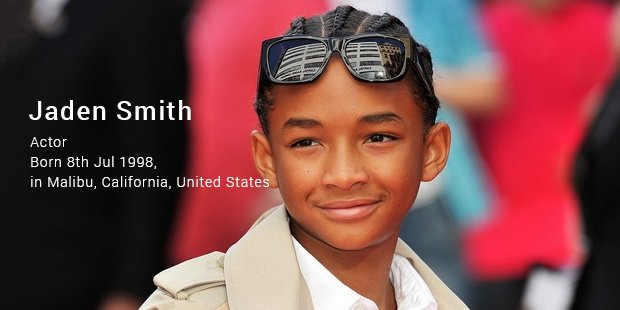 Smith's net worth is $8 million and he is known for his acting, rapping, songwriting and dancing. This incredibly talented child-star, started working by appearing on the Smith produced sitcoms. He also acted in the blockbuster movie, The Pursuit of Happiness with Will Smith.
8. Selena Gomez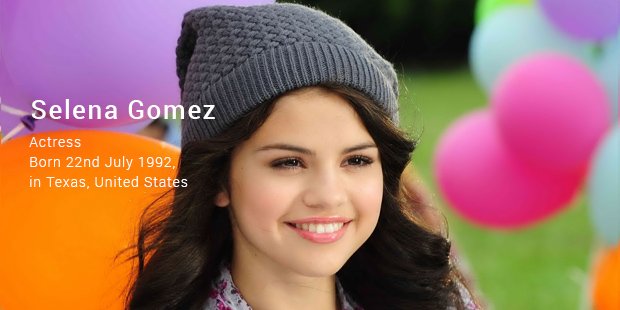 Selena Gomez is a famous teenage singer, dancer and actor. She is also into fashion and TV. Her net worth is $5.5 million. She also works with the UN on several projects and was the UNICEF Goodwill Ambassador as well.
9. Willow Smith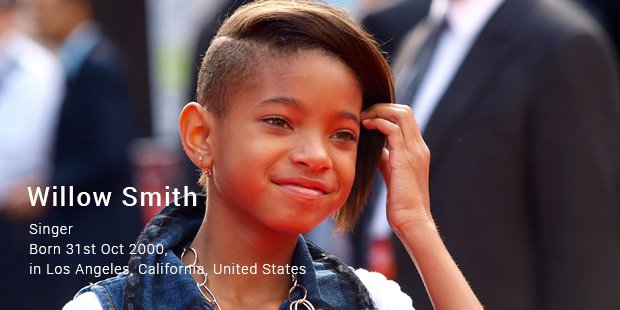 Willow Smith's net worth is $4 million. She is a singer and an actress. She is the daughter of Will Smith who is also a singer and actor. She has worked with her father in the movie, "I Am Legend".
10. Elle Fanning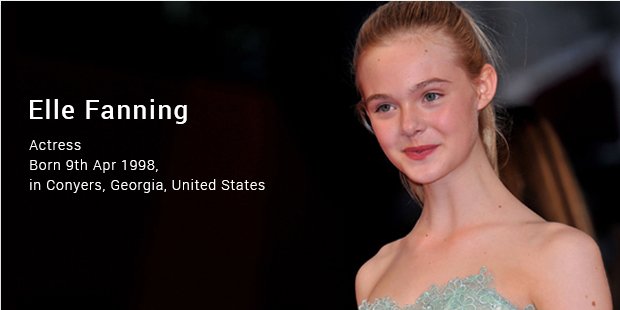 Elle Fanning's net worth is $2 million. Her source of income is film and TV. She made her Hollywood debut with the movie, "I am Sam" when she was only 4. Now she holds multiple Awards.
Want to Be Successful?
Learn Secrets from People Who Already Made It
Please enter valid Email