Leonardo Del Story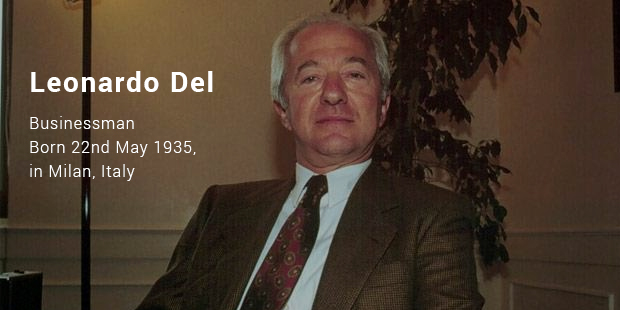 Synopsis
To rise from the vestiges of poverty and establish one of the most well-known and pioneering fashion brands in the world is a complete fairy tale like. A look into Leonardo Del Vecchio's life and we will know that this cannot be entirely a fiction material.
Childhood
One of the Italy's most celebrated fashion icons and businessmen, Del Vecchio was born in Milan and given away to an orphanage by his mother as she was not able to support him. His father had passed away five months before his birth, and the story of the owner of one of the greatest fashion brands from Italy began from poverty.
After being abandoned by his parents, Del Vecchio began working as a dye and tool maker but decided to utilize those skills to make spectacle parts. After moving to what is known as the spectacle capital of Italy, Agordo, Del Vecchio began his own spectacle brand known as Luxottica.
Career
From humble beginnings, he was able to take his company forward through sheer hard work and skill. He knew the ins and outs of the spectacle industry, and was able to use that knowledge to gain a foothold in the market. Through his vision, his brand grew by leaps and bounds and he slowly started building his empire that would lead the world soon-in terms of luxury spectacle manufacturing.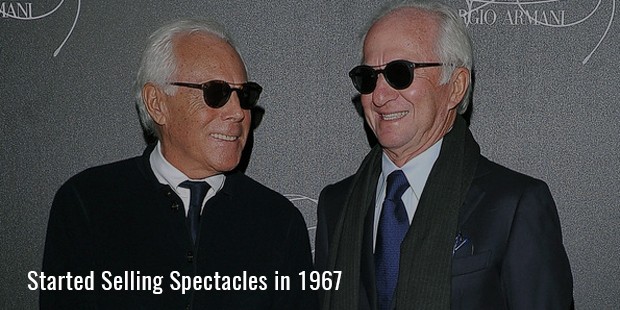 He started selling eyeglass frames under the brand by 1967 and slowly decided that vertical integration was required for his company. He managed to obtain Scarrone, a distributing firm that allowed his products to gain attention of more clients.
Career Highlights
After setting up his first international subsidiary in Germany, he began integrating and rapidly growing the brand throughout the world. Del Vecchio was able to do this by forging partnerships with some of the finest and well-known brands in all of Italy, starting with Armani in 1988.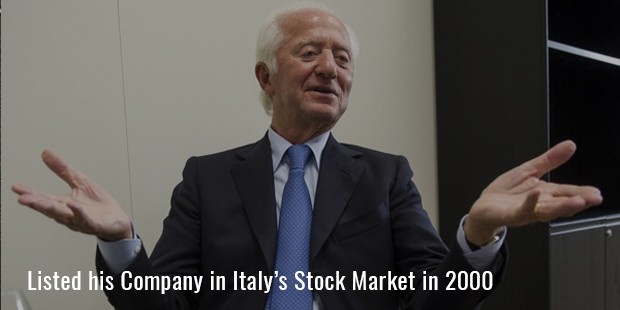 From here, he was able to publicly trade his company in the NYSE, and by 1990, Luxottica was listed. By the year 2000, he listed his company in Italy's stock market and through this, he was able to acquire a lot of other internationally acclaimed brands.
Achievements
He managed to get hold of one of the finest fashion brands in the world, Vogue; and followed this up by acquiring Persol and US Shoe Corporation. He continued the trend and acquired Ray-Ban and Sunglass Hut by 2001.Such was the influence of his brand, the man who began with nearly nothing in his hand, acquired one of the leaders in the sunglass business, Oakley in a deal that was worth $2.1 billion.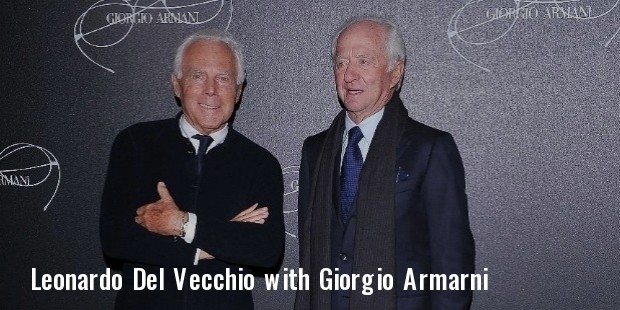 A visionary and one of the hardest working men in all of Italy's fashion history, Del Vecchio is a story that dreams are made of. His perseverance and determination saw him create iconic history that will live for years to come.
Want to Be Successful?
Learn Secrets from People Who Already Made It
Please enter valid Email