Stephen King Success Story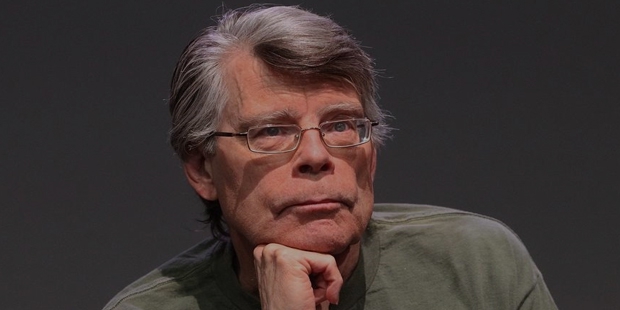 Stephen King is an American bestselling author who specializes in science fiction, fantasy, horror and suspense stories. His books have been adapted into a number of successful Hollywood films like 'The Shawshank Redemption', 'Carrie', 'Secret Window' and 'Hearts in Atlantis'. As of 2013 his books have sold more than 300 million hardbound copies. Stephen has published a total of 50 novels and 200 short stories out of which 90% of them have gone on to be positively appreciated.
Stephen was born on September 21, 1947 in Portland Maine. He attended Durham Elementary School. Stephen was interested in writing from a very young age. At school he used to contribute articles to the school magazine. He used to write short stories in a similar pattern to the recent films he had seen and sell it to his friends for a few cents. He graduated with a degree in Bachelor of Arts from the University of Maine in 1970. As he could not find any vacant position as a high school teacher, he began by selling his short stories to various magazines.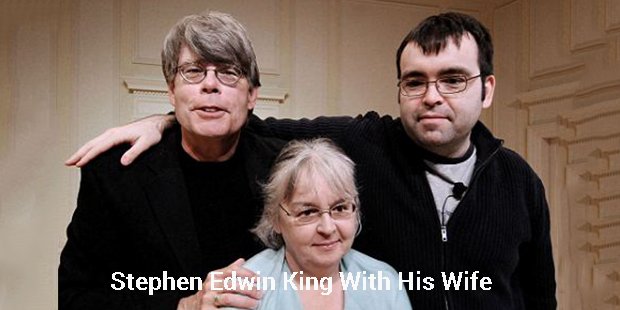 In 1971, he got hired as a teacher in Hampden, Maine. In the meantime he was thinking about new ideas and stories that he could work on. Soon he was able to complete writing his full novel called 'Carrie'. But before he could finish completing the script he was overcome by depression and had thrown away the initial few pages he had written. But his wife's encouragement helped him overcome his lack of motivation and he persevered to complete the whole book. In 1973, his book 'Carrie' was accepted by publishing house 'Doubleday'. This was a great achievement for this aspiring writer who had been struggling to find an audience for his writings ever since his childhood days. Now Stephen was overcome by a drinking problem which was caused by the immense anxiety and tension he took upon himself in order to write a great story. In 1977, his book 'The Shining' got published. After this Stephen's work began to be recognised and receive mild appreciation. By then he had overcome his drinking problem successfully.
In the 1970's Stephen started writing the incredibly popular 'The Dark Tower' series. This book was immensely successfully and brought Stephen into the limelight. In 1980, his book 'Firestarter' sold 100,000 copies. And his popularity grew further as his book 'Christine' sold 250,000 copies. Stephen kept coming back with more and more stories in the same genre to satisfy his ever increasing fan base. The release of the book 'The Dark Tower II: The Drawing of the Tree' bought him more success.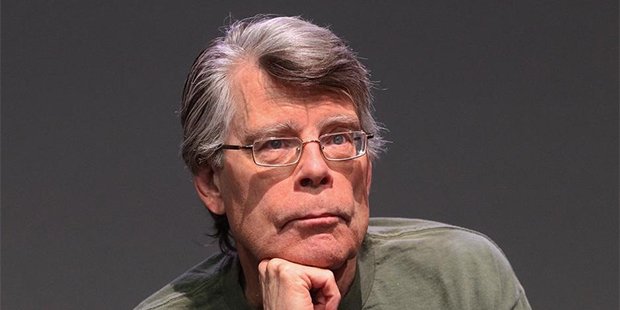 His latest books were going on to break his previous sales records. He reached the peak of his success in 1986 when his book 'It' went on to break all previous records by selling a mammoth 1,000,000 copies. He continued his success throughout his career writing short stories and novels which always went on to receive high praise from fans and critics alike.
Stephen was a struggling author without a proper job and faced depression because of his early failures but he has gone on be successful only by believing in his skills even when everyone around him left his side. Stephen King's life is a lesson that teaches us that believing in yourself is the only way possible to become the most successful person you can ever be.
Awards
2015

Edgar
2014

Goodreads Choice
2013

Goodreads Choice, National Magazine
2012

Goodreads Choice
2011

Bram Stoker, Goodreads Choice, Los Angeles Times Book Prize for Mystery
2010

Bram Stoker
2009

Shirley Jackson, Alex, Black Quill
2008

Bram Stoker
2007

Edgar Grand
2006

Bram Stoker
2005

British Fantasy, August Derleth, German Fantastic Prize, Quill
2004

World Fantasy, German Fantastic Prize, National Magazine
2003

Bram Stoker, International Horror Guild, German Fantastic Prize, Lifetime Achievement
2002

International Horror Guild, Bram Stoker
2001

International Horror Guild
2000

Bram Stoker
1999

British Fantasy, August Derleth, International Horror Guild
1998

Bram Stoker
1996

O. Henry
1995

World Fantasy, Bram Stoker
1992

World Horror Convention Grand Master
1990

Bram Stoker
1987

British Fantasy, August Derleth
1982

Hugo, World Fantasy
1981

ALA Best Fiction for Young Adults
1980

World Fantasy Convention
1978

ALA Best Fiction for Young Adults
Stephen King Excellent Answers
Full Name :

Stephen Edwin King
Zodiac Sign :
Birth Place :

Portland
Maine
Education :

Lisbon High School Lisbon,
University of Maine Orono
Occupation :
Industry :
Networth :

$400 Million
Want to Be Successful?
Learn Secrets from People Who Already Made It
Please enter valid Email