Box Office Analysis Report: A Closer Look at the Marvel Cinematic Universe in 2017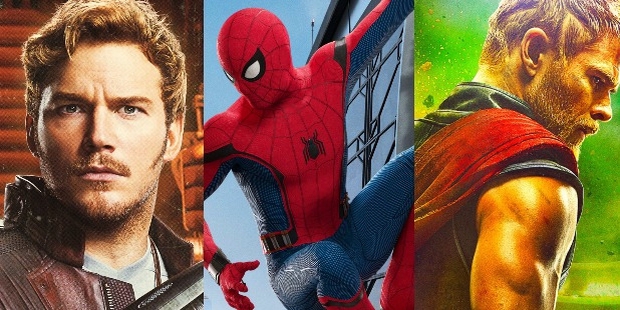 There's no question that people go to movie theaters to leave reality behind (if only for a short period of time) and immerse themselves in the language of escapist art known as cinema. Filmmaking has certainly evolved over the years ever since the invention of cameras, photography, and moving images way back in a time when most people found such things to be awe-inspiring novelties. Today, there's nary a person in the world that doesn't get entertained watching films inside a darkened theater outfitted with the latest technologies. The average cinemagoer demands quality in both storytelling and visual spectacle for their money's worth, and the filmmaking industry works hard to ensure that discerning audiences won't feel like they've wasted their ticket expenses on something that doesn't live up to their lofty expectations.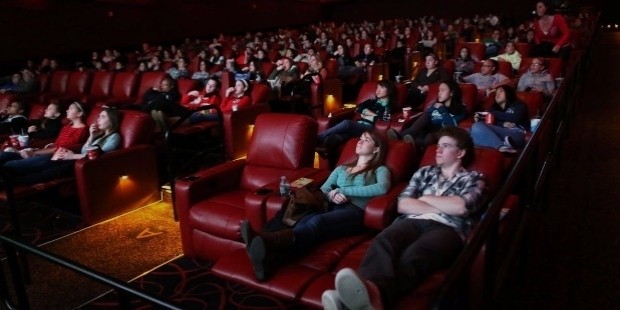 Such is the burden of Hollywood and the global movie making machine, but more often than not, they do focus on quality over quantity. In recent years, blockbuster movies featuring massive action sequences and big-name stars have been relegated to the summer season for several key strategic reasons. First of all, most people have free time during the summer and thus, they are more likely to spend money on leisurely activities than they would at any other time of the year. And the easiest way that people like to entertain themselves is by watching movies in cinemas, which is why industry executives were savvy enough to release their biggest crowd-pleasers during summertime. Another major factor to consider is the fact that summer movies are able to attract various demographics that will ultimately translate into serious box office figures.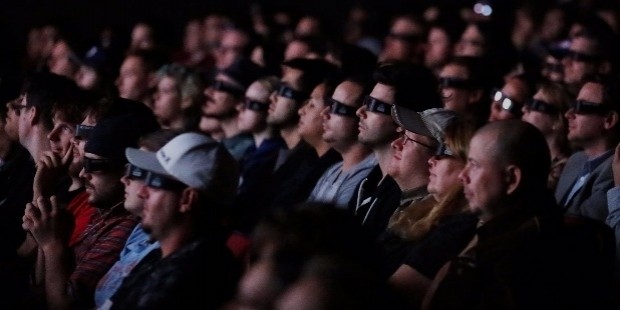 Everyone from kids, teenagers, young adults, parents, and senior citizens can converge to movie theaters come summer and watch movies that promises maximum levels of fun and entertainment for all ages. And of the many film genres that is sure to please the broadest range of audiences, there's nothing quite like a blockbuster superhero movie. While there's no denying the appeal of a superhero film, the genre is often plagued with criticisms that go beyond its typical silver screen conventions. For one thing, modern audiences now expect a high level of storytelling to offset the bombastic fights and explosions that often come with a superhero movie. Nobody wants to watch a bunch of superpowered individuals fighting the bad guys without any real stakes or motivations driving their heroic actions, because if the plot or story feels empty or hollow, then no amount of expensive special effects can compensate for the shortcomings of a mediocre superhero movie.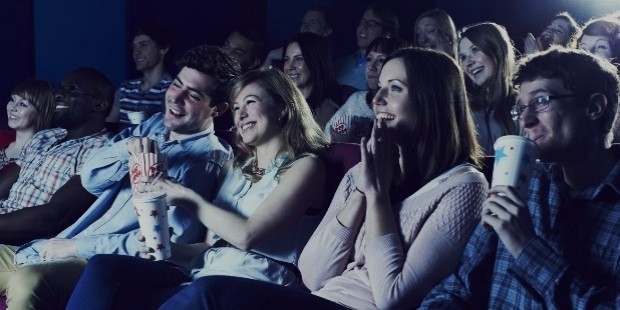 But the folks over at Marvel Studios—which is a subsidiary and the latest crown jewel of the behemoth Walt Disney Company and prominently headquartered in Burbank, California—understand the balance of providing audiences with the perfect mix of character-driven plot and visual bonanzas filled with so much creative imagination and wonder. Indeed, they have proven to be masters of the superhero film genre if their extremely lucrative Marvel Cinematic Universe (MCU) franchise is anything to go by. And in 2017, audiences will once again be enthralled with three new additions to the MCU headlined by three very different superhero characters: Guardians of the Galaxy Vol. 2 led by Star-Lord (May 2017); Spider-Man: Homecoming which stars, of course, the titular character of Spider-Man (July 2017); and finally, Thor: Ragnarok, which sees the blond-haired cosmic warrior prince of Norse mythology named Thor on a brand new adventure (November 2017).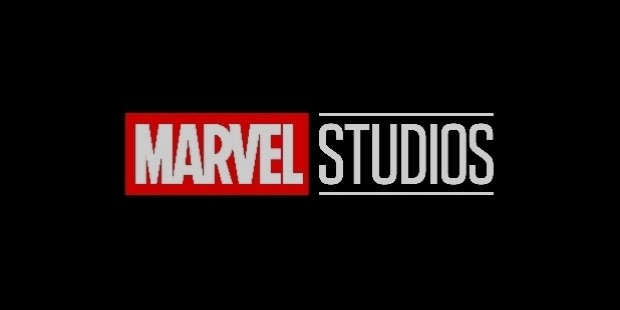 Much like other blockbuster film franchises such as Star Wars, Harry Potter, James Bond, and Lord of the Rings, the Marvel Cinematic Universe is such a massive draw for audiences because they've managed the seemingly impossible feat of establishing a cohesive and interconnected fictional world comprised of stories that are not just emotionally engaging, but populated with well-beloved characters that have become part of the international pop culture lexicon. This is the very franchise that put characters such as Iron Man and Captain America (pictured below) at par with other iconic and classic superheroes like Batman and Superman—two superpowered titans who have made the successful transition from the pages of comic books to the movie screens around the world. Since the franchise's inception way back in May 2008, the MCU has been an influential game-changer for modern superhero movies at large and has established a commendable level of goodwill towards discerning moviegoers.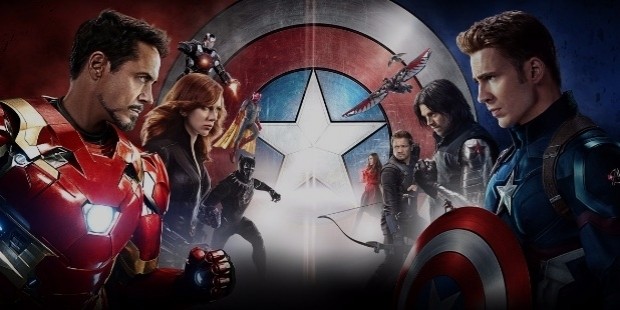 From a numbers perspective, Marvel Studios is clearly not a studio to scoff at considering that the average Marvel movie rakes in no less than $300 million in worldwide box office takings. This basically means that every time the studio releases a film as part of the MCU, it's essentially a license to print money, and this is something that so many Hollywood executives who aren't part of Marvel or Disney would be dying to do for their own filmmaking studios. Although this isn't to say that the good people working at Marvel Studios—from A-list actors fronting the cameras to the thousands of individuals working behind the scenes—aren't constantly feeling the pressure of public expectations. These people know that even though the MCU is now too big to fail at this point in time, they simply cannot rest on their laurels. Which is why all eyes are now on Marvel to perform really well at the box office this year with the three upcoming films on their slate.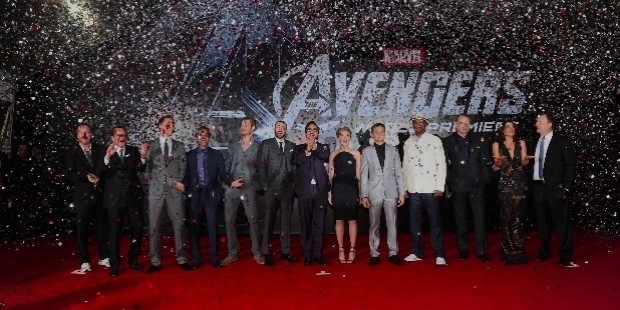 What's interesting to note about the three new Marvel films in question is that they are all sequels to previous films within the MCU. There's a certain amount of hesitance from audiences when they know something is a sequel because there's always that feeling that the new movie might not live up to the great heights reached by its predecessors. But since these are Marvel movies, audiences can generally come in knowing that they're in good hands, especially if the cast and crew have given it their all to ensure that the finished product is something that they can be proud of. Marvel Studios is living proof that art and commerce can indeed coexist in harmony, and it seems like audiences will once again give them their seal of approval based on the strong and positive buzz their latest movies have produced during the marketing stage. To that end, let's take a closer look at each of the upcoming MCU films of 2017 and how well they will be received upon wide release.
Guardians of the Galaxy Vol. 2
Director: James Gunn
Cast: Chris Pratt, Zoe Saldana, Dave Bautista, Bradley Cooper, Vin Diesel, Michael Rooker, Karen Gillan, Pom Klementieff, Elizabeth Debicki, Kurt Russell, Sylvester Stallone
No one could have guessed that a superhero team comprised of relatively obscure comic book characters that nobody has even heard about would emerge as the MCU's biggest and most beloved runaway success. But that's exactly what happened when Marvel Studios took what is now considered as their biggest gamble ever with Guardians of the Galaxy (shortened as GOTG), which they released back in August 2014. Since its momentous debut, the film has quickly gained iconic status from both audiences and professional film critics alike for its irreverent tone, sharp humor, visually striking production values, and how it managed to bring forth an oddball lineup of characters—namely Star-Lord, Gamora, Drax, Rocket, and Groot—that people genuinely connected with. Grossing over $773 million in overall box office takings, Guardians of the Galaxy firmly cemented its status as a formidable superhero film where its titular group can easily stand alongside the more established lineup of assembled individual heroes showcased in The Avengers (2012).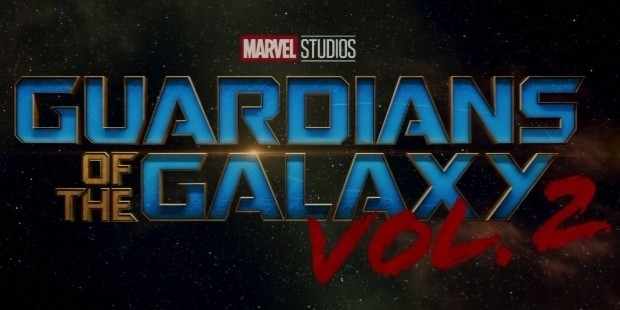 Naturally, the pressure was on when the studio quickly announced that a sequel was in the works, thereby sending the newly minted fans of the film into a frenzy. Fortunately, director James Gunn assured everyone who adored the movie that he'll be helming the second installment and promised more unexpected surprises in the next Guardians flick. Furthermore, a significantly huge contributor to the first film's success was its supplementary soundtrack that featured a well-curated selection of classic pop and rock songs from the sixties and seventies. The soundtrack—which featured the likes of everyone from David Bowie and The Jackson 5 to Blue Swede and The Runaways—was integral to the tone of the movie as it became a sonic template which heightened the experience of seeing the film. Thus, not only was a good cinematic sequel expected, but also a new soundtrack that was just as good as the songs featured in the first movie.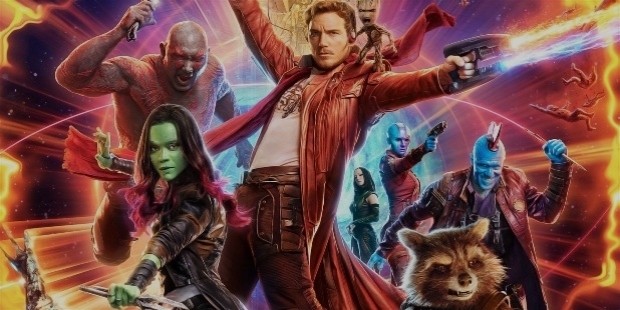 Fans of GOTG can breathe easy knowing that Gunn and his team at Marvel Studios have delivered the goods people wanted in spades. The soundtrack to Guardians of the Galaxy Vol. 2 was released ahead of the film's May 2017 wide release and needless to say, it certainly exceeded expectations from everyone who raved about the first GOTG mixtape. The soundtrack features a new batch of crowd-pleasing throwback tunes personally selected by Gunn himself, where there are songs performed by famous bands such as Sweet, Electric Light Orchestra, and Fleetwood Mac to solo acts like Sam Cooke, Cat Stevens, and Glen Campbell. Audiences can expect to hear the songs from the second mixtape to be prominently included within the narrative of the GOTG sequel, in the same way that the first movie did when key scenes played the mixtape songs to great effect. And as far as the film's box office projections are concerned, Marvel is definitely looking at another commercial winner on their hands with the follow-up to GOTG.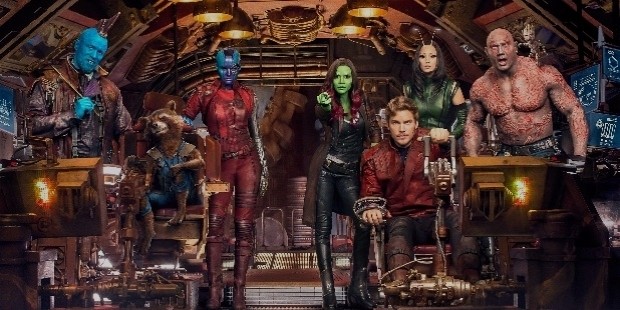 The marketing rollout for the film managed to produce a hugely positive response from critics and fans, and financial experts expect Guardians of the Galaxy Vol. 2 to hit approximately $160 million for its domestic opening weekend, with some media outlets like Deadline even adjusting their projections to just under $180 million for the film's domestic debut weekend. International takings from several key markets in Europe and Asia are expected to show strong numbers that would improve upon the first film's global earnings. Film critics and journalists were treated to early press screenings of the film and the reviews are definitely a good omen for Marvel Studios given that the general consensus from critics leaned towards the positive. With the stars of the film currently on the warpath to promote the movie in several screenings and press junkets around the world, it's safe to say that Guardians of the Galaxy Vol. 2 will most definitely uphold the legacy of its truly stellar forebear.
Spider-Man: Homecoming
Director: Jon Watts
Cast: Tom Holland, Robert Downey Jr., Michael Keaton, Zendaya, Laura Harrier, Marisa Tomei, Donald Glover
Spider-Man is perhaps one of the most beloved and highly recognized superheroes in modern pop culture that it made complete sense for him to receive the film adaptation treatment after proving to be a massive success in comic books and animated television shows. Strangely enough, the cinematic version of the spandex-clad superhero underwent so many iterations that it somehow ended up getting rebooted twice since the character's film debut back in May 2002. The first trilogy of films directed by Sam Raimi starred Tobey Maguire in the titular role and for the most part, it was well-received until the third film which didn't go so well with critics and audiences. Despite ending on a sour note, the first wave of Spider-Man films gave audiences its first look at the iconic superhero, most notably a memorable moment of an upside-down kiss in the rain between Spider-Man and notable paramour Mary Jane Watson, who was portrayed in the first trilogy by actress Kirsten Dunst.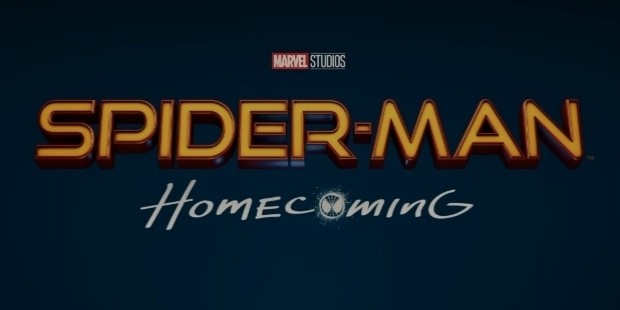 Following the relative disappointment of the third Spider-Man film from the first incarnation, plans for a fourth outing were subsequently cancelled and both the character and franchise itself were rebooted in 2012. In the second wave of Spider-Man films, the character was portrayed by actor Andrew Garfield and ended up making two movies that ultimately did not live up to audience expectations despite being commercially successful. It didn't help that the film rights to the character were handled by Sony Pictures and not Marvel Studios, so it was a bit of an awkward situation for both parties who wanted a fan favorite superhero to get the cinematic treatment that audiences deserved. Rumors quickly surfaced that Marvel and Sony were collaborating to have Spider-Man resurface once more on the big screen, but this time around, he would be part of the Marvel Cinematic Universe. Of course, news like this sent Peter Parker and MCU fans abuzz with excitement since superhero would finally get the opportunity to share valuable screentime with other major Marvel protagonists such as Tony Stark and Steve Rogers, among many others.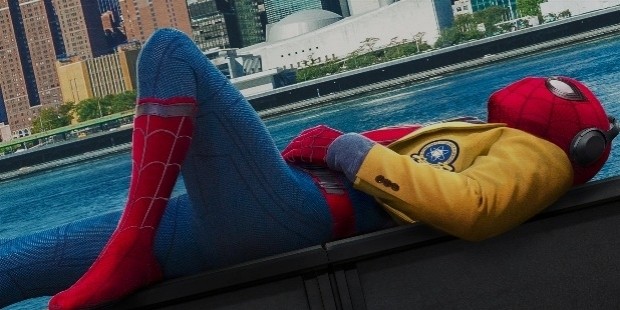 The rumors were officially confirmed when the newest screen version of Spider-Man—this time played by British actor Tom Holland (pictured below in costume)—was featured in a significant supporting role in Captain America: Civil War, which was released in May 2016. Needless to say, fans and critics were effusive in their praise about the MCU version of Spider-Man, with many media outlets proclaiming that Holland's performance perfectly evoked the awkwardly quirky spirit and personality of Peter Parker as he was portrayed in the comic books. Naturally, both Marvel and Sony were quick to respond with the rave reception that it wasn't surprising at all to have Spider-Man once again receive a solo outing with newcomer Holland reprising his critically-acclaimed role clad in the iconic red-and-blue spandex suit with a black spider web motif. And unlike the previous versions, Spider-Man: Homecoming focuses on the thrilling events of Peter Parker's life in the aftermath of Captain America: Civil War rather than treating audiences to another superhero origin story.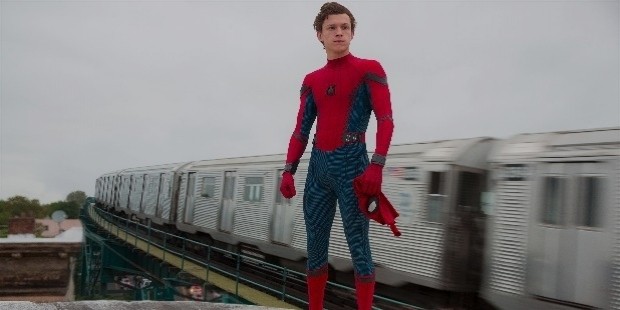 Slated for a July 2017 wide release, Spider-Man: Homecoming is expected to perform above expectations considering how well the character fared in what was technically an extended cameo apperance during Captain America: Civil War. The marketing push for the film managed to sustain public interest, particularly in social media, where people showed their support by sharing the trailers and promotional images on their social media profiles. Both Marvel Studios and Sony Pictures are waiting to see whether that high level of public confidence will translate into healthy box office sales and critical approval. If the track record of Marvel is primarily taken into consideration, then the second solo reboot of Spider-Man should be safe from danger. Box office projections for Spider-Man: Homecoming remain cautiously optimistic, with a few sources predicting it will reach more than $150 million on its domestic opening weekend, provided that the marketing strategy of the movie will be consistent and aggressive in its approach. As far as foreign markets are concerned, the film is expected to do quite well on the international scene, given that most Marvel films featuring popular characters tend to rake in huge ticket sales on opening day.
Thor: Ragnarok
Director: Taika Waititi
Cast: Chris Hemsworth, Tom Hiddleston, Cate Blanchett, Idris Elba, Jeff Goldblum, Tessa Thompson, Karl Urban, Mark Ruffalo, Anthony Hopkins, Benedict Cumberbatch
The idea of transforming a well-known Norse mythology deity into an intergalactic superhero is something that can only be born in the pages of Marvel comics. Indeed, the character of Thor turned out to be one of the most successful characters in the Marvel comic canon that it was only a matter of time before he would be making that all-important transition from page to screen. Indeed, as Phase One of the Marvel Cinematic Universe slowly began to take shape after the release of the first Iron Man film, the studio was dead-set on releasing a solo Thor film given that he would be part of the exclusive club of superheroes known as The Avengers. In May 2011, Marvel made good on their promise to give the mighty Asgardian warrior prince his due when they released the aptly titled Thor starring then-unknown Australian actor Chris Hemsworth portraying the god of thunder. Needless to say, the film was a hit and propelled Hemsworth into A-list superstardom.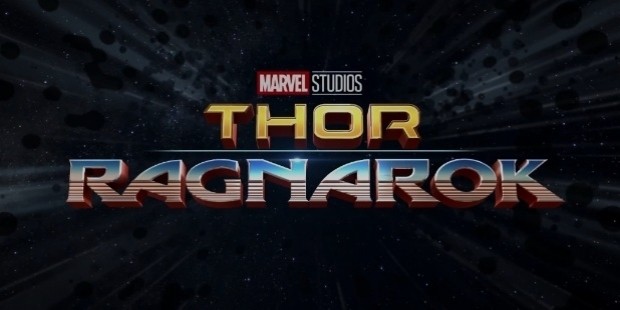 Hemsworth would prove to be the definitive screen version of Thor considering that his ruggedly good looks and statuesque muscular physicality helped a lot in embodying the character to audiences previously unfamiliar with the space Viking superhero. The first Thor film performed modestly—approximately $449 million in global box office sales—given that audiences were still getting used to the idea of new superheroes in movies that weren't Superman or Batman, as well as being introduced to the groundbreaking concept that these individual superheroes inhabited the same fictional universe and would ultimately team up in the future to do some astonishing feats of superheroics. By the time Thor made his second official appearance in The Avengers alongside Iron Man, Captain America, Black Widow, Hawkeye, and the Incredible Hulk, there was absolutely no question that he would be receiving additional solo films due to the strength and popularity of his character among audiences.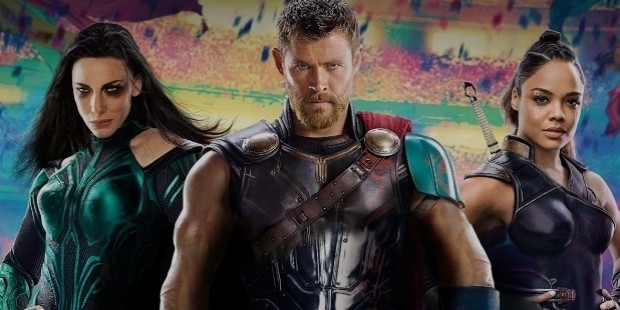 And although the sequel Thor: The Dark World was more financially successful than its predecessor—give or take $644 million in worldwide box office earnings—there was a distinct lack of enthusiasm from fans and critics owing to the fact that the second Thor film felt too heavy and dark. The mixed reception to the Thor sequel ultimately forced the creative team at Marvel Studios to do some major course correction in order to bring the Nordic god's franchise back on track. After Thor's mandatory appearance in Avengers: Age of Ultron (2015), the studio worked hard to ensure that the third Thor movie wouldn't repeat the mistakes it made in the second film. Helping them to restore Thor's cinematic glory was New Zealand director Taika Waititi, who was hired by the studio to bring his fresh and iconoclastic take on the crown prince of Asgard. And it seems like the creative choices are showing signs of having good faith being restored as the promotional campaign for Thor: Ragnarok was well-received by fans throughout social media, particularly when the first teaser trailer of the movie was released on April 2017.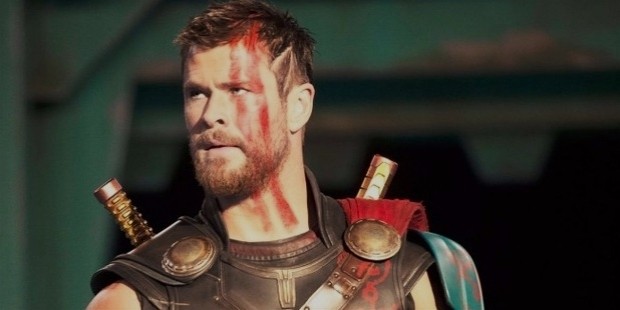 Of the brief glimpses that the teaser trailer has provided, it would appear that Thor would easily restore his pride and glory after briefly missing the mark in the past. Waititi has certainly made some interesting creative choices that is pushing Thor and the rest of the film's characters in bold, new directions. Expect more fun and humor in the third Thor film as Waititi is a great director known for his offbeat comedic approach. On the financial aspect of things, it seems like there's nowhere for Thor: Ragnarok to go but up, and this can only be seen as a good thing for everyone involved in the film's production. The movie has the incredible advantage of being released in November 2017, which is not technically not part of the summer release schedule, but gives the film some much-needed momentum given that it will follow the predicted successes of both Guardians of the Galaxy Vol. 2 and Spider-Man: Homecoming before it, not to mention the strong pre-release hype. Make no mistake that Thor: Ragnarok will surely rock your world when it hits theaters.
Want to Be Successful?
Learn Secrets from People Who Already Made It
Please enter valid Email