Best Places Around the World to Live in Successful Retirement: Part 02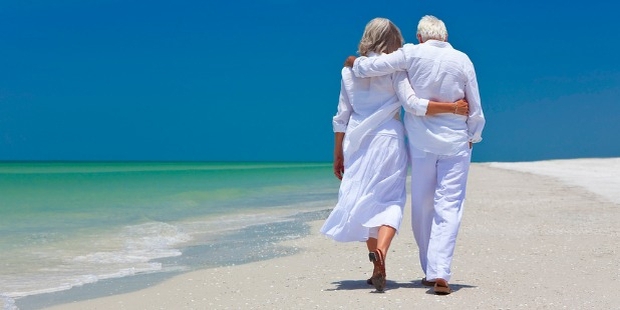 The prospect of retirement is something that truly inspires people to work hard so they can ultimately reap the rewards of their labors once they're ready to live as a pensioner. No longer beholden from the constraints and responsibilities of a nine-to-five job, retirees are free to do whatever they want to do during their retirement period. So many individuals holding careers in different job sectors always make sure to do their best in what they do so they could secure a calm and bright future for themselves when the time comes for them to end their professions on a good note. For most retirees, nothing feels as good as knowing that you've reached a point in life where you are able to wake up to a beautiful day without having to think about fulfilling any more stressful work obligations.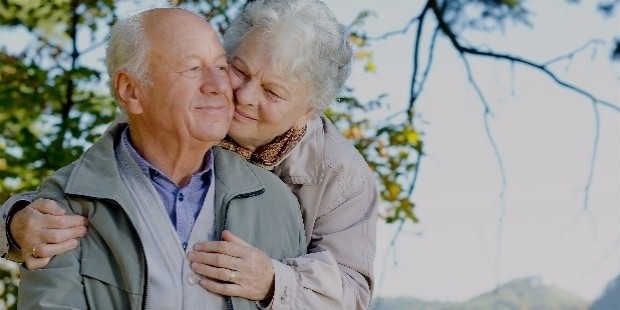 In recent years, it's becoming more and more common for a lot of people to retire quite early because they want to live their lives to the fullest without crossing that age threshold of being too old to do anything fun and active. Indeed, there's nothing wrong with retiring prematurely from work, and nor is it wrong to retire at the expected average age or timeframe of retirement. What matters is that a person has considered and planned everything beforehand to ensure that life during their retirement runs as smoothly as possible. That being said, you should definitely think about what you need to do for your own retirement in the future. The common mistake that some—if not most—young professionals make during the prime of their careers is failing to plan ahead for their retirement. You certainly don't want to wallow in personal and financial misery during your old age, so you must be proactive in this situation to avoid such a sticky predicament.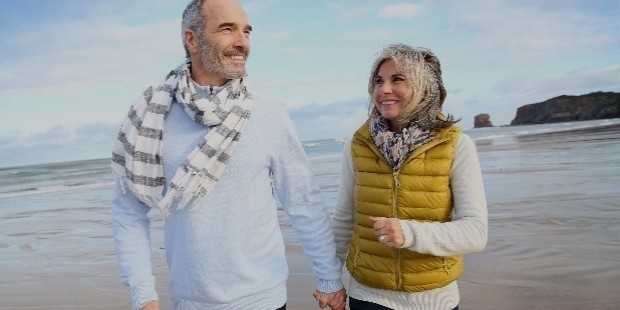 Of course, even the very idea of where you're supposed to retire is considered important because it's just like how a successful business or company operates: location, location, location is everything. Finding the perfect location can mean the difference between just living a humdrum life to really experiencing an exceptional lifestyle during your retirement phase. Why settle for just average when you're currently working hard to end up with the best that your pension plan can bring? Of course, with so many options out there, you certainly want to pick the best among the rest, and that's where this guide comes in. Previously, we featured a post on the top things you need to consider before you decide to retire abroad. This time around, we're showing you some of the best places in the world that you should check out after making plans to become an expatriate retiree.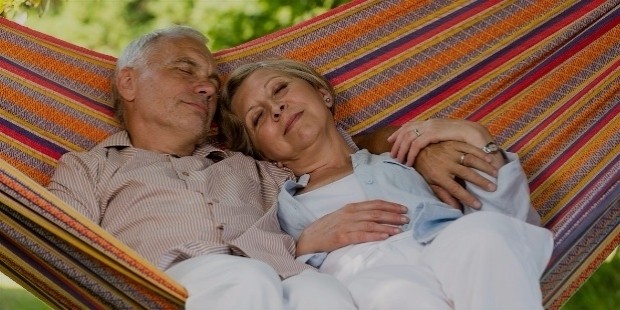 The various countries featured below are consistently ranked by several research groups as the premier destinations for retirees looking to live comfortably outside of their homelands. Although they may be scattered all over the world, one of the key common denominators that these nations share is that they offer a high quality of living for retirees without the steep costs involved. Apart from the financial aspect, these countries also share similar climates in that they frequently receive warm and inviting weather that encourages people to explore nature and the great outdoors. Such exotic locations are perfect if you're aiming to live your retirement in a place that possesses an ideal climate plus all the creature comforts you can realistically afford on your pension. Previously, we published a guide that recommended countries from Europe to Asia. That being said, here are some more top places around the world—specifically five countries located in Central and South America—that are perfect for retirees looking to start anew on foreign lands.
Colombia
Far from being a dangerous place to live in, Colombia has shed its checkered past and has unexpectedly emerged to become one of the world's most coveted places for expatriate residency. Skeptics may still raise their eyebrows at this fact, but the truth is out in the open given that the country is now a thriving and bustling nation that is welcoming to foreigners, as well as being fiercely proud of its culture and heritage. Located on the northern tip of South America, Colombia is a little over four-hundred and forty thousand square miles in area, which is about the size of the US states of California and Texas combined. Colombia faces both the Caribbean Sea and the Pacific Ocean and contains three ranges of the Andes Mountains running down its spine. This truly beautiful country has something for everyone looking for some rustic yet charming sights, including verdant coffee plantations, shimmering white sand beaches with crystal-clear waters, and well-preserved historical colonial towns.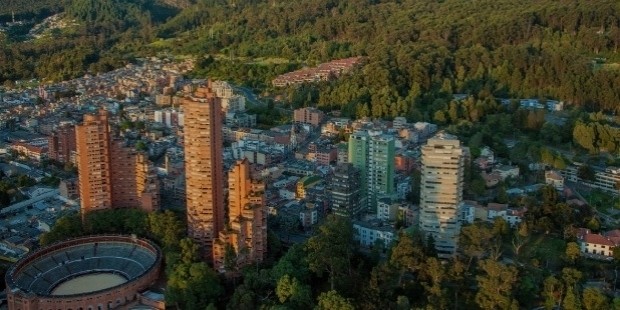 Living the laidback Colombian lifestyle is easily within reach for the average retiree, so you can definitely breathe a sigh of relief knowing you'll be able to stretch your monthly pension quite far in this country. Because of its relatively large geographical size, traveling inland by bus is the most common form of transportation, as well as being the cheapest. However, domestic flights are still comparatively inexpensive if you prefer to arrive at your intended destinations much faster than land travel. Whether you're soaking up the cultural wealth in highly urbanized areas or immersing yourself in the Colombian wilderness, there's bound to be tons of things for you to enjoy as a retiree in this nation. And because Colombians love to party, it's easy for you to get into the festive atmosphere since there are plenty of festivals and events happening year-round that you'll never find a dull moment whatsoever when you choose to retire in Colombia. Best of all, the locals are very hospitable and welcoming to visitors, which will certainly give this South American nation an extra appeal to prospective expats.
Costa Rica
One of the best things about Costa Rica aside from its lush paradise setting is the fact that this wonderful nation has been hosting expat retirees for over three decades and counting! If you're wondering why that is, it's because Costa Rica has been relatively consistent with their reasons on why so many foreigners flock to their shores for permanent residency, which is something that not all countries can claim with confidence. Costa Ricans are very friendly and laidback people, and its no surprise considering that the unofficial national motto of "Pura Vida" is translated into English as "Life is Good". Indeed, life in Costa Rica is absolutely nothing to scoff at, given that the country is safe and stable with virtually little to no socio-political dramas that often plague other countries that are ten times bigger than this Central American nation.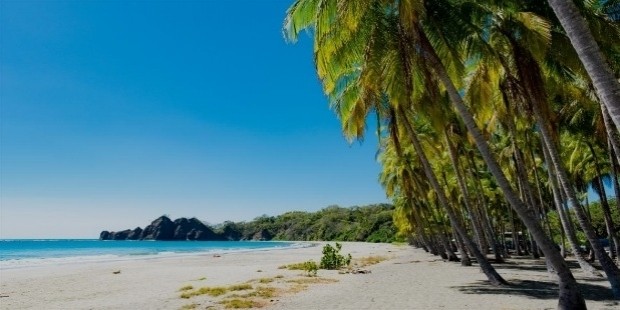 And because there's a pre-existing community of expats in Costa Rica for years, you'll find it easy to transition given that veteran retirees in the country will be more than happy to show you the ropes as well as giving you valuable insider information on how you can make the most as a permanent resident of Costa Rica. One of the major aspects of why Costa Rica is so desirable to expat retirees is their highly-rated healthcare system. The country possesses the latest available medical technology and supplies, while physicians, nurses, and other medical staff are fully trained in the latest healthcare techniques. Furthermore, access to such high-quality medical amenities are happily affordable once retirees are able to synchronize their healthcare insurance with the country's policies. Living the laidback life is also quite easy as real estate options are an inexpensive no-brainer, whether you intend to rent or buy property for yourself. And since the country is so biodiverse, you'll get to enjoy so many natural wonders within easy reach, and this can only bode well for your overall holistic health during your advanced years.
Ecuador
Another desirable retirement destination hailing from South America is the small but wonderful nation of Ecuador. As a country that places high importance of the preservation and conservation of its biodiverse ecology, Ecuador is perfect for retirees who are looking to live a clean and sustainable lifestyle. Because of its mountainous interiors and its position directly on the Earth's equator (hence, the Spanish name of the country literally translated from the aforementioned word), expats who decide to reside here can choose almost any climate they prefer merely by changing altitudes. Living in Ecuadorian urban centers is recommended since retirees will have access to affordable healthcare facilities, as well as a host of other sophisticated amenities and establishments that will make their lives in retirement more enjoyable. And when it comes to real estate matters, Ecuador will put a smile on your face as you'll find a broad range of residential options to suit any budget.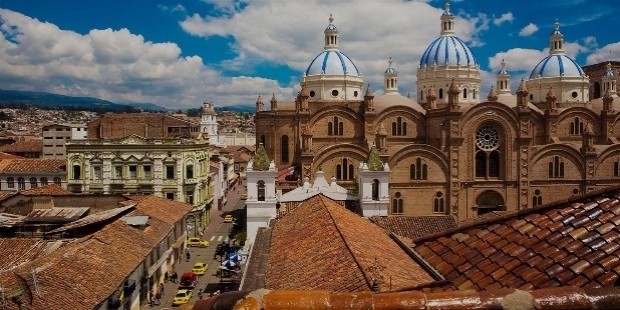 Ecuador also pays great respects to retirees and senior citizens living within their borders, as many places generously offer benefits to the elderly members of society. For instance, people over the age of sixty-five are entitled to discounts on flights that originate from Ecuador, as well as enjoying discounts of up to fifty percent off when seniors purchase tickets for sporting events or cinema screenings. And the discounts don't just stop there; senior citizens are able to enjoy discounts on public transportation fares and utilities, and the option of installing a free landline connection if they choose to purchase their own residential property. Since the expatriate community within Ecuador is steadily growing, it'll be easier for newcomers to adjust living in the country since there will be plenty of other foreigners who will welcome them with open arms alongside the friendly locals. Don't miss the chance to stretch your legs and experience all the natural goodness that Ecuador has to offer to the adventurous retiree.
Panama
More than just famous for its namesake canal, Panama has a lot to offer for the intrepid expatriate aiming to settle in this well-known Central American nation. What makes this country a viable choice for retirees is its convenience and ease of living, as well as its importance to other nations when it comes to international trade relations. Because the locals are so used to dealing with foreign visitors, they generally often treat them like VIPs, so you really don't have to worry about sticking out like a sore thumb if you decide to establish your expat roots there. Since the nation is involved with global commerce, expats living in the capital of Panama City will be able to enjoy the benefits that comes with being a resident in an area that gets a high volume of international business traffic. Don't be surprised to find world-class facilities situated in Panama considering that they often play host to important businessmen and political dignitaries from around the world. Naturally, the same top-notch amenities are also available for use to the expat community, so you should be taken care of in that regard.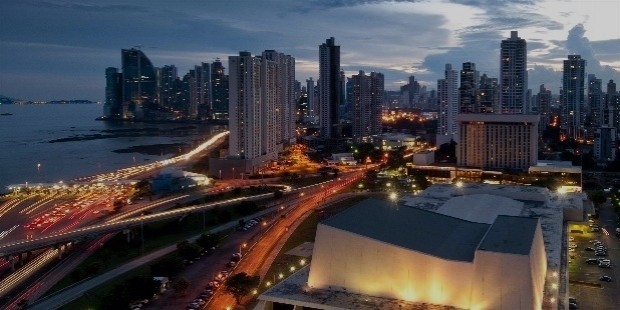 Visitors would be wise not to underestimate the appeal of Panama since the country has one of the best pensioner programs in the world. Apart from the relative ease of gaining entry and residence, foreign retirees who sign up for Panama's pensioner program will be given membership and members of the program are granted access to a broad variety of discounts. And if there's anything that senior citizens and retirees like, it's that they can really enjoy the discounts that comes with being an elderly member of society. As a resident pensioner of Panama, you'll get to enjoy ten to fifty percent off on transactions on travel, healthcare, hotels, restaurants, and so much more! Attractive pensioner benefits aside, retirees in Panama have a plethora of lush locations to immerse themselves in—from warm beaches on the Pacific or Atlantic side to the cooler highlands of the Panamanian interior landscapes, there's plenty of things for you to make the most out of your retirement in this Central American country.
Mexico
As the crown jewel of Central America, there's no denying that Mexico is a highly sought-after destinations for plenty of expat retirees, especially to Americans living north of the Mexican border. The primary appeal of this magnificent Spanish-language country to foreigners is how it provides the perfect balance of an immersive foreign culture with a Western sense of familiarity that allows expats of different nationalities to adjust relatively well inside Mexican lands. In recent years, several members of expat communities from neighboring Central American countries are flocking to Mexico because of the ample opportunities the country provides. For starters, the cost of living is great and it has gotten even better with the peso-dollar exchange rate. Your dollars today can now buy nearly fifty percent more pesos than they did just a few short years ago.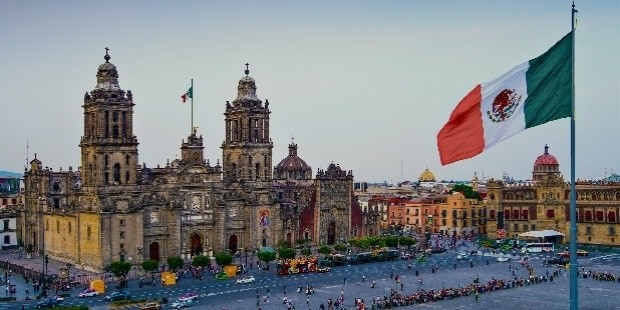 This basically means that you can acquire great-value real estate to buy or to rent for even less than you could a few years ago. Those valuable dollars that you've painstakingly saved in your personal account over the years, plus the funds you receive from your monthly pension also go even further when it comes to Mexican healthcare. You can get healthcare services that's even better quality than what you're used to, and for one half to one third the price to boot! Senior citizens are also able to take great advantage of countless discounts once they have their legal residency approved and senior discount card processed and validated on their database. Mexico today is a highly progressive nation that major urban hubs such as the capital of Mexico City are ideal flocking grounds for members of the Mexican expat community. In these places, you'll be able to socialize with locals and other foreign retirees while enjoying the rich and sophisticated culture of Mexico.
Want to Be Successful?
Learn Secrets from People Who Already Made It
Please enter valid Email