Inspirational Quotes From Former Governor Arnold Schwarzenegger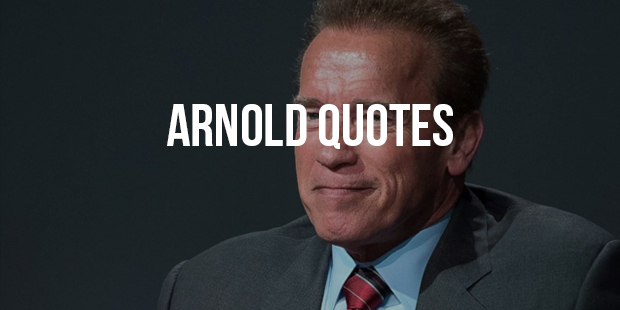 It's rightly said by Mihaly Csikszentmihalyi, "If there is one word that makes creative people different from others, it is the word complexity. Instead of being an individual, they are a multitude." Arnold Alois Schwarzenegger is a classic example of such multi talented individuals who is an actor, film producer, activist, businessman, body builder, investor, writer and politician. He was also the Governor of California between 2003 to 2011.
Schwarzenegger was born on July 30, 1947 in Austria. He started weight training at the age of 15 and won the title of Mr. Universe at the age of 20 and subsequently won the title 5 times. In 1977, his autobiography "The education of a body builder" was published and became a big success. He also participated in Olympics in weightlifting and power lifting competitions and won Mr. Olympia title 7 times. (Inspirational Quotes)
"If its hard to remember, It will be difficult to forget"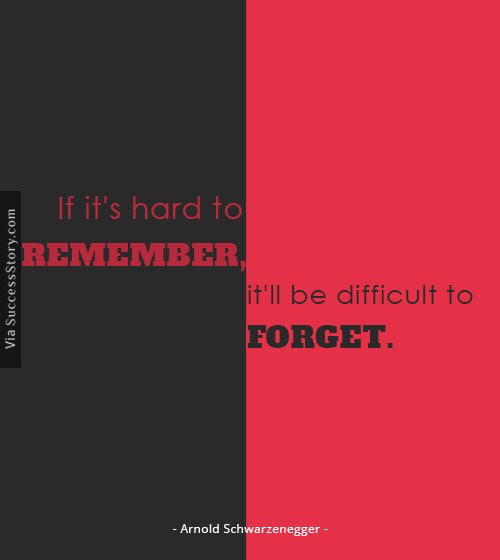 "If you work hard and play by the rules, this country is truly open to you. You can achieve anything."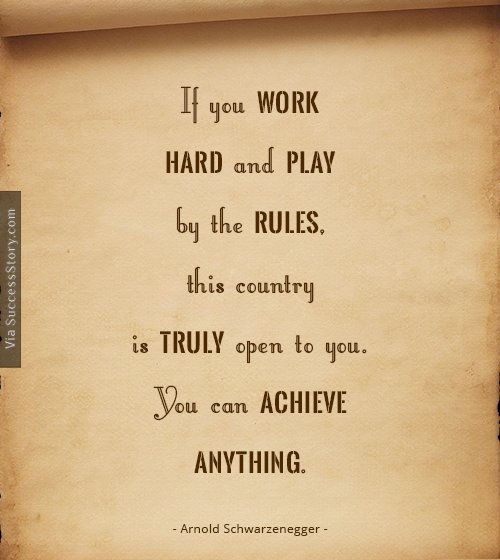 "I went from being the Terminator to being the governator."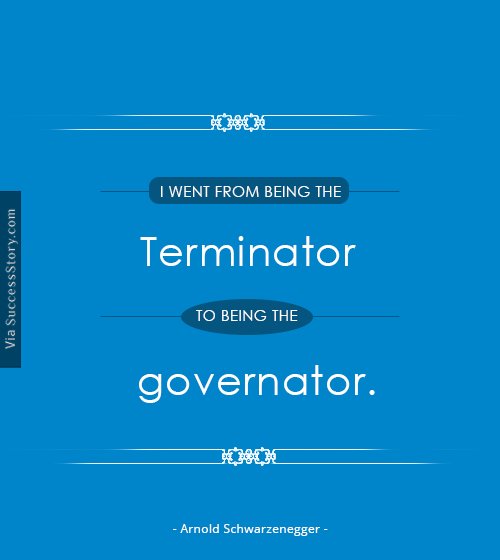 Strength does not come from winning. Your struggles develop your strengths. When you go through hardships and decide not to surrender, that is strength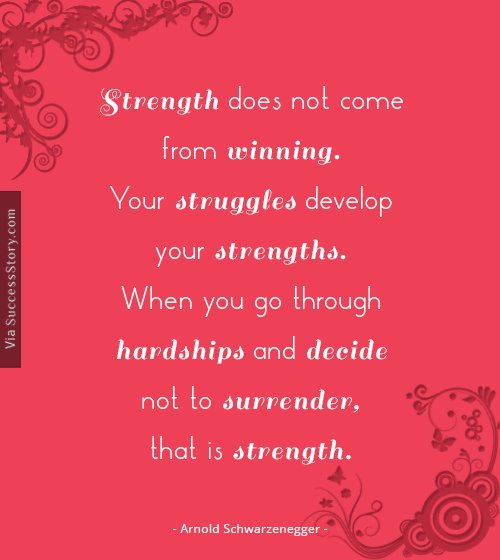 "The writing is important, but the way you say the line and the pause you give it, the facial expression - all of that is very important."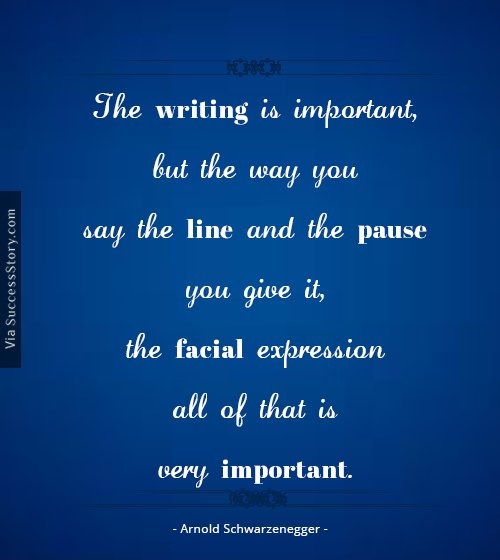 "To restore the trust of the people, we must reform the way the government operates."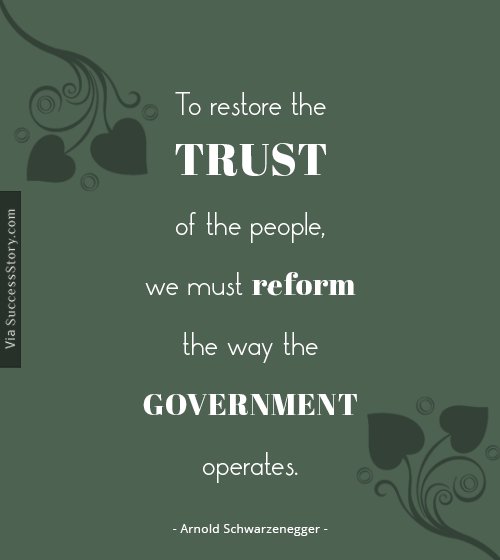 Schwarzenegger also had significant interest in politics. He was nominated by George Bush as the chairman of the President's Council on Physical Fitness and Sports. In 1993-1994, he served as the Red Cross ambassador. Schwarzenegger was elected as the Governor of California in 2003.
As a successful businessman he had also invested in real estate, restaurant, bricklaying business and planet Hollywood. Schwarzenegger bought the first Hummer in 1992. His ex-wife Maria Shriver is the niece of John F Kennedy. His children are Katherine Christina, Patrick, Christopher and Joseph
Want to Be Successful?
Learn Secrets from People Who Already Made It
Please enter valid Email