Famous Quotes from Film Director Christopher Nolan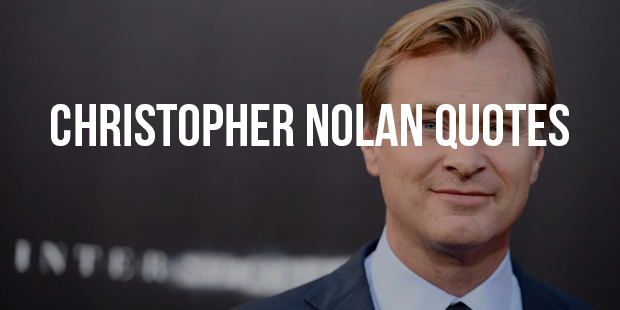 Popularly known as Christopher Nolan, Christopher Jonathan James Nolan is a noted film maker, producer and screenwriter in Hollywood. With some of 21st century's most successful films to his names, Christopher movies are rooted around themes of society, human fallibility, and personal identity crisis.
He may be one of the most successful contemporary filmmakers, but his career started with a series of failures and rejections. It was only through grit and determination he made it to the top of the filming business. As Christopher himself once said, "I never considered myself a lucky person. I'm the most extraordinary pessimist."
"Sometimes people deserve to have their faith rewarded."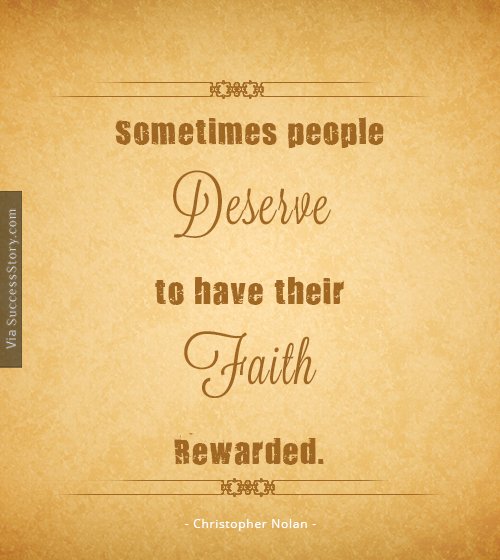 "If I could steal someone's dream myself, I'd have to go for one of Orson Welles."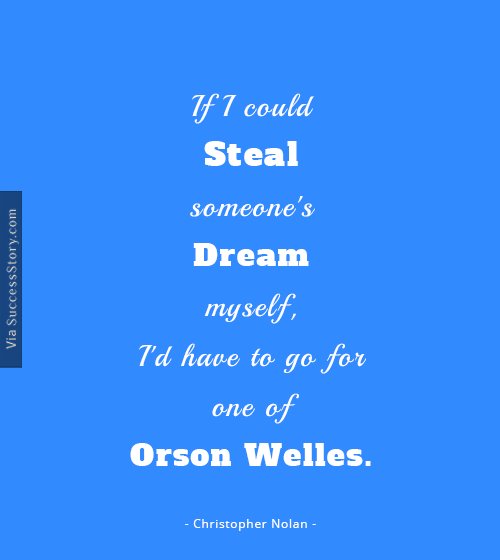 "I never considered myself a lucky person. I'm the most extraordinary pessimist. I truly am."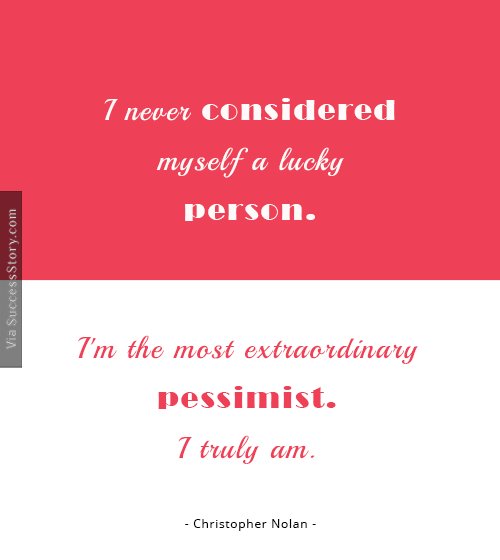 Nolan started making movies when he was just seven years old with his father's old camera treating his equipment and his action figures as the cast. Of his two college day's short movies, Tarantella and Larceny, the later was screened at Cambridge Film Festival in 1996. (Famous Success Quotes)
Nolan's debutante flick was in 1998. His film Following hit the chord with the critics and box office and ushered him into his stellar career. Following was shot with limited crew, finance and cast. So limited were their resources that, the cast of the movie rehearsed each scene multiple times.
After Following got the success that it deserved, Nolan made Memento, an instant hit that was talked about for the decades after it was released. Centred on a character with anterograde amnesia vying for revenge, the movie got both critical and commercial acclaim. For the innovative screenplay of the movie, it received nominations from Academy Award, Golden Globe awards and several other nominations and wins for direction and screenplay. (Sylvester Stallone Inspirational Quotes)
However, it was The Dark Knight Trilogy that established Nolan as one of the best, if not the best filmmakers of our time. The second instalment of the movie The Dark Knight, with a stunning performance from Heath Ledger as a joker summed up Christopher Nolan's work: unique in approach, mind-numbing in brilliance and record smashing in box-office collections.
Want to Be Successful?
Learn Secrets from People Who Already Made It
Please enter valid Email