Christian Bale Movie Quotes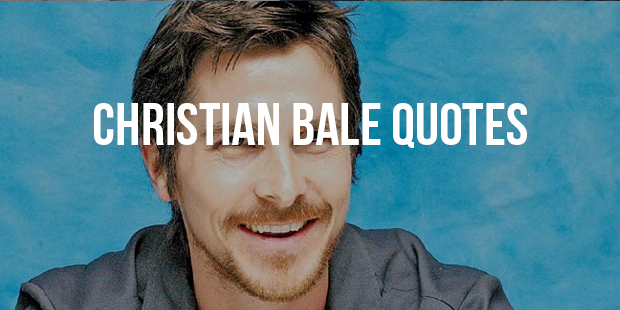 Son of a talent manager and a circus performer, Christian Charles Philip Bale's career in show business was inevitable. What was not predicted was that he would go on to be one of the biggest and versatile actors Hollywood has ever seen. Sheer dedication to his craft and a downright refusal for confinement in one genre has made Bale what he is today.
Christian Bale is one of the most acclaimed and revered figure in contemporary movie circle. Born 30 January 1974, Christian Bale started grabbing attention as early as a 13 year old boy starring in Steven Spielberg's 1987 flick Empire of the Sun. His acting career, however, started with a commercial for the fabric softener Lenor in 1982 and quickly escalated to stage acting with The Nerdin 1985.
"I do like taking stuff seriously that a lot of people look at as nonsense. I enjoy the insanity of that. And I like the commitment that is needed for that."Christian Bale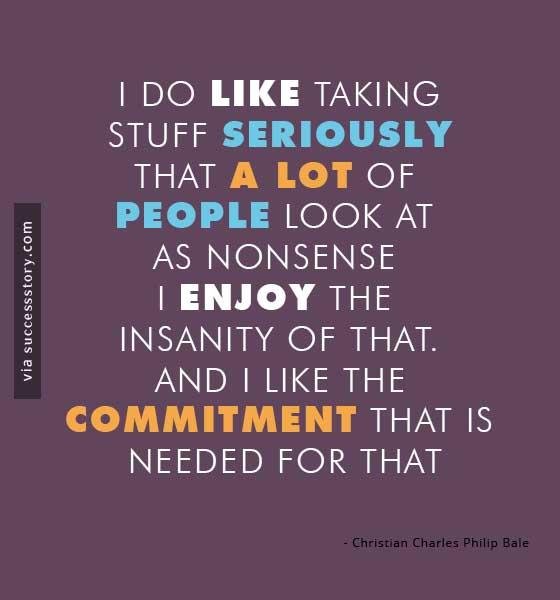 "It's not who I am underneath but what I do that defines me."Christian Bale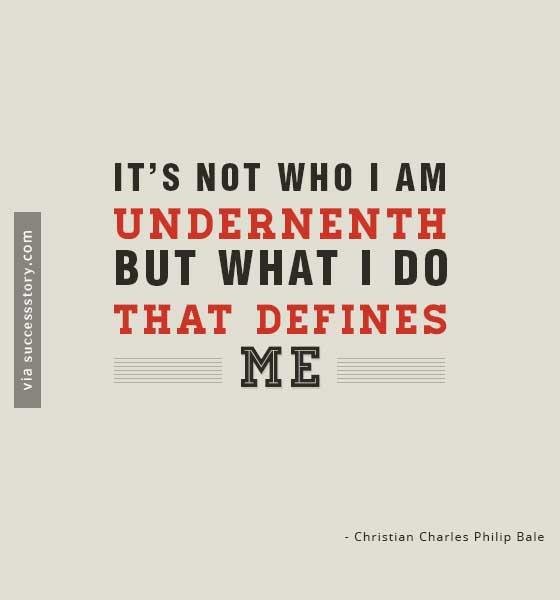 "I find something fascinating about the quiet man in the background who has no desire to be the center of attention."Christian Bale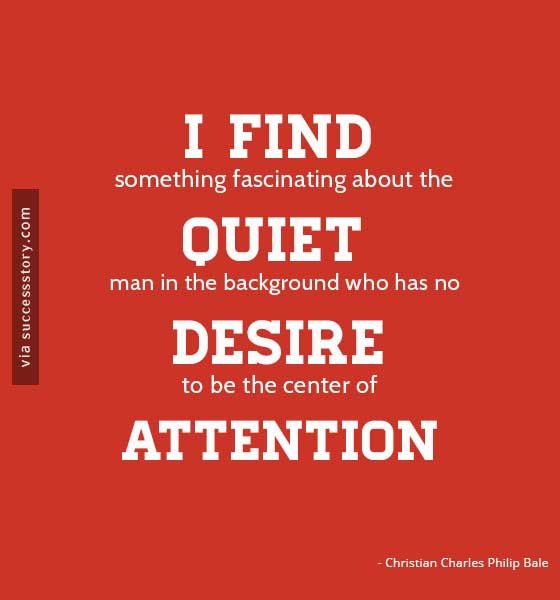 "Planning a career, I always find that such a tricky thing, because I don't have much of a plan, really."Christian Bale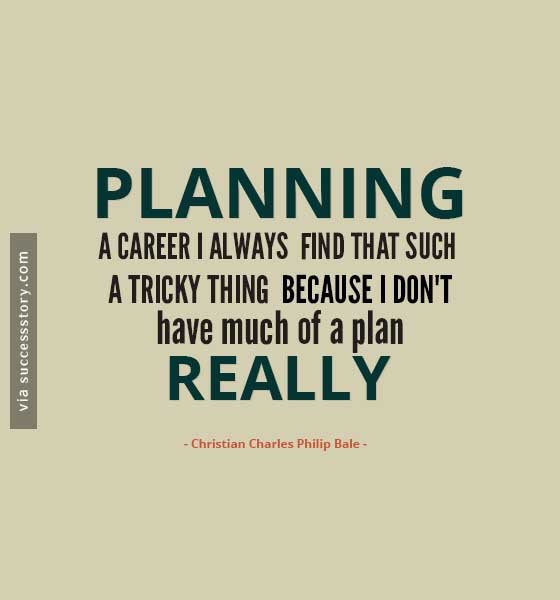 "An actor should never be larger than the film he's in."Christian Bale
He started out early, landing his first TV movie Anastasia: The Mystery of Anna in 1986. Anastasia was a small venture, but it turned out to be a huge turning point in his career as it was during this very show he met Amy Irving. Irving was Spielberg's then-wife, who recommended her husband to keep his eyes open for Bale for the audition of Empire of the Sun. (Tony Robbins Quotes)
He landed the role, and began what was to become an illustrious acting career.It was not a smooth ride for the Wales born actor. Initially, he crumbled under the pressure of show biz, refusing to answer the journalists at the promotion event of Empire of the Sun. Post the success of Empire of the Sun the prodigy was constantly bullied in his school. So traumatic was the event that Bale refused to perform for two years.
More was to come from Bale,as he finally shot to fame with Mary Harron's directorial American Psycho. By immaturely portraying serial killer Patrick Bateman, he garnered praise from all. Bale'tendency to defy categorization landed him another landmark role in 2004. Bale played Trevor Reznik, the lead character in The Machinist. (Leonardo DiCaprio Quotes)
So much was Bale's dedication to the craft that he dropped 63 pounds to fit the character description, living on a crash diet of coffee and apples. Having established himself as an ace actor, Bale went on to win the Academy Award for the Best supporting role in The Fighter (2010) and played a career defining role of Batman in Christopher Nolan's rebooted trilogy.
Want to Be Successful?
Learn Secrets from People Who Already Made It
Please enter valid Email