Inspirational Quotes to Brighten Your Day From Leonardo DiCaprio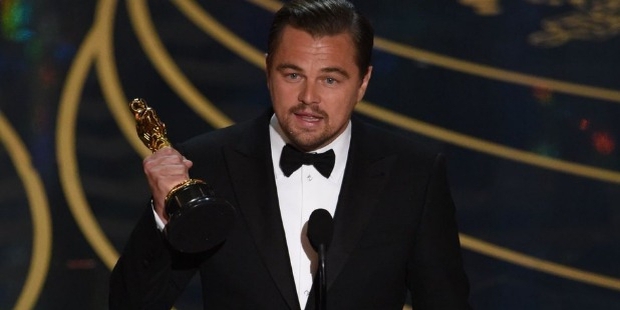 Leonardo DiCaprio is an Academy Award winning American actor with several acclaimed movies like "Inception", "Titanic", and "The Basketball Diaries" to his name. This Los Angeles native started his career from a series of semi-regular roles in TV series like "Santa Barbara" and "Growing Pains".
If you can do what you do best and be happy, you're further along in life than most people.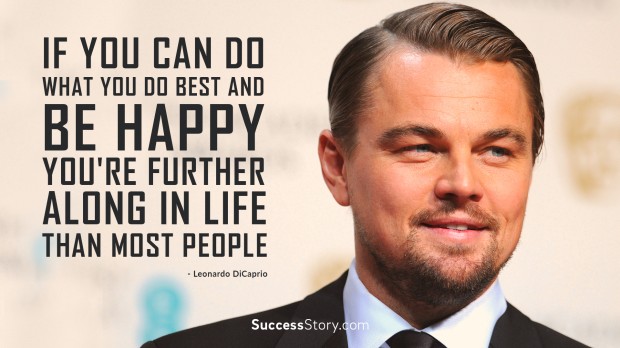 My career should adapt to me. Fame is like a VIP pass wherever you want to go.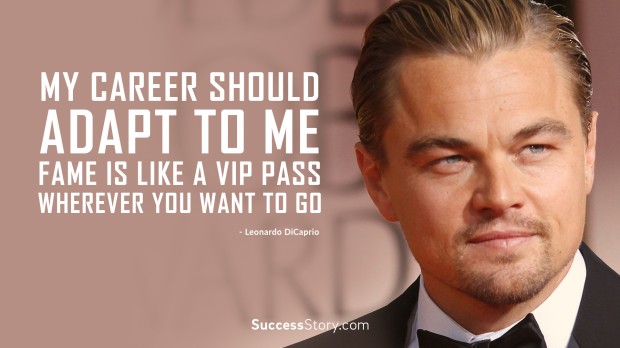 I get a friend to travel with me... I need somebody to bring me back to who I am. It's hard to be alone.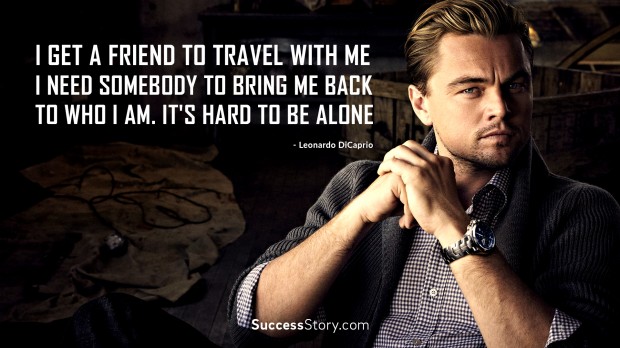 To believe in love, to be ready to give up anything for it, to be willing to risk your life for it, is the ultimate tragedy.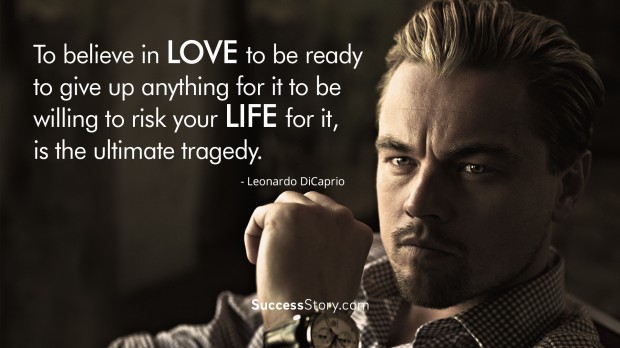 I realise that I do not change the course of history. I am an actor, I do a movie, that's the end of it. You have to realise we are just clowns for hire. After I had success it was great, at first, not to worry about money. It was on my mind when I was growing up.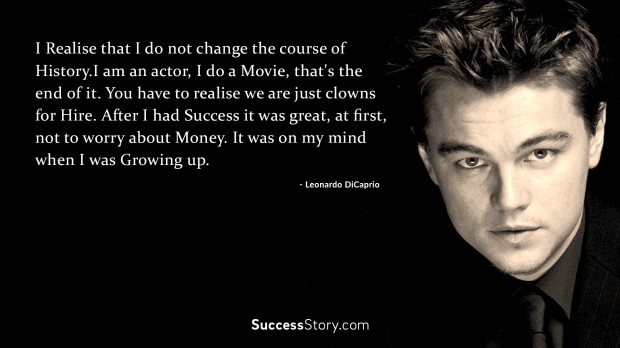 I'm not the kind of person who tries to be cool or trendy, I'm definitely an individual.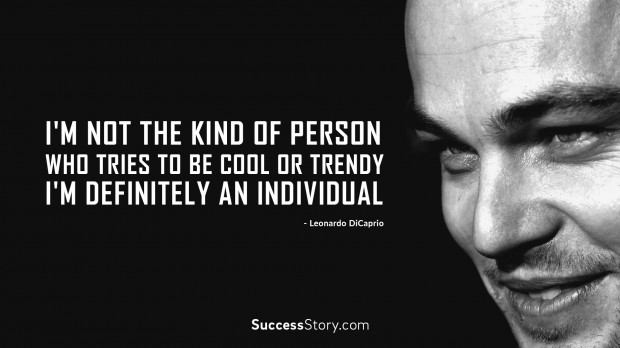 Everybody has gone through something that has changed them in a way that they could never go back to the person they once were.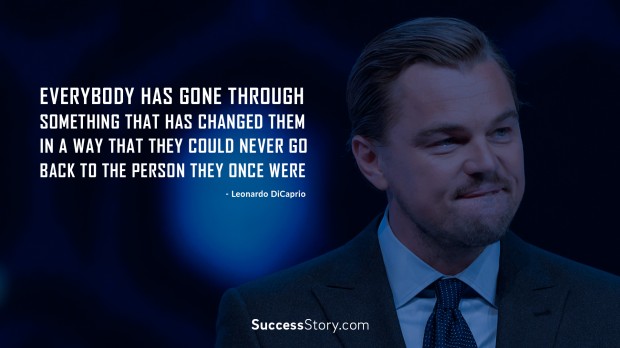 Only you and you alone can change your situation. Don't blame it on anything or anyone."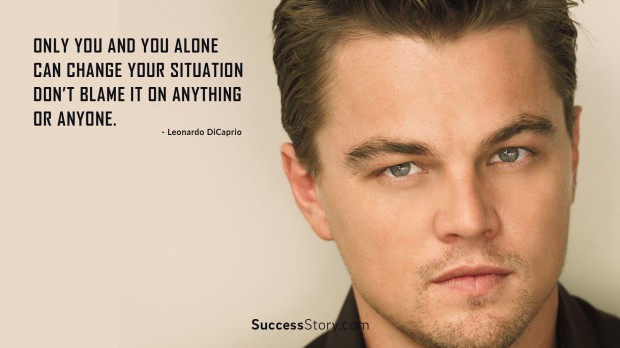 I just really love doing what I do. I know every career is fleeting and there will be time periods when I don't get the opportunities that I'm getting right now, so I am taking advantage of them.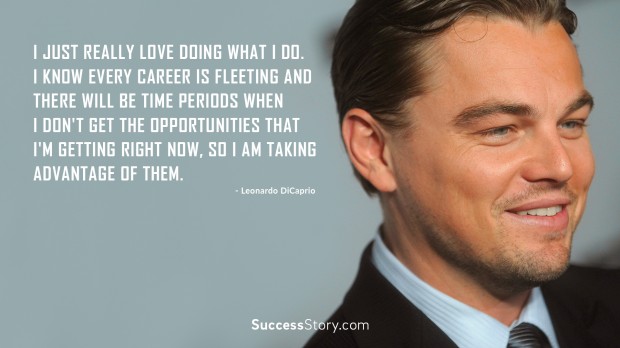 I don't think I ever expected anything like an Oscar ever, to tell you the truth. That is not my motivation when I do these roles. I really am motivated by being able to work with great people and create a body of work that I can look back and be proud of.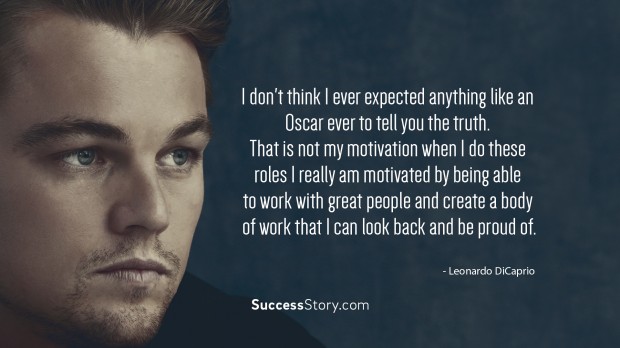 My mom, Irmelin, taught me the value of life. Her own life was saved by my grandmother during World War II.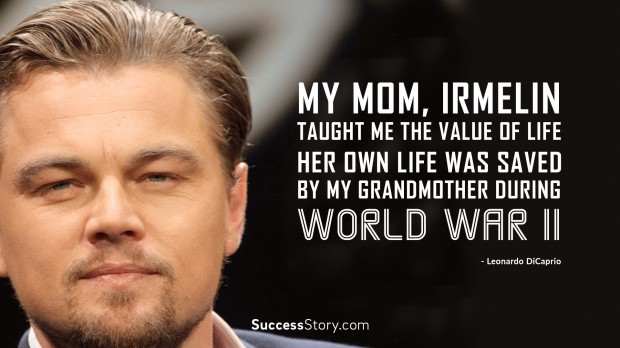 I have learned from my experiences in this industry that there is absolutely no way to control people's opinions on your performance in your movie. You go out there, promote your film and hope people like the work you did.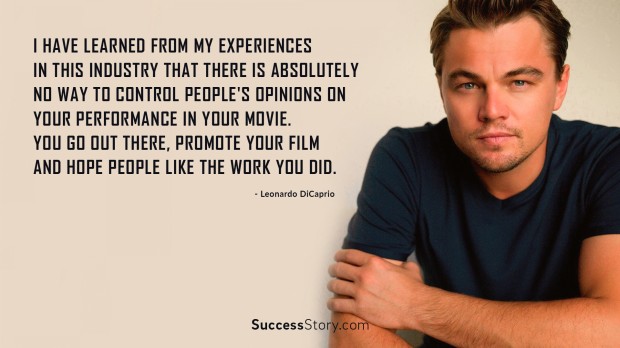 I really don't know what I'm doing... I don't. It's terrible. I go in there and I learn how to be like the character and do the best I can, and that's all I really do.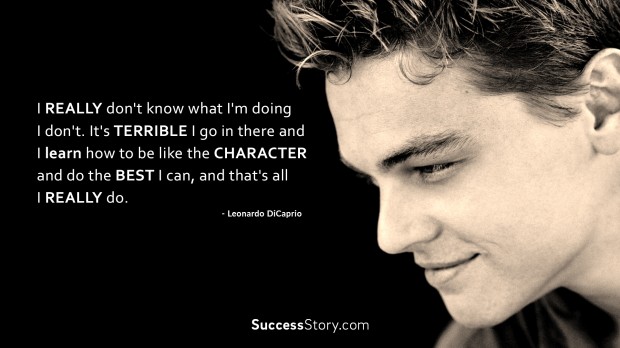 Brothers don't necessarily have to say anything to each other - they can sit in a room and be together and just be completely comfortable with each other.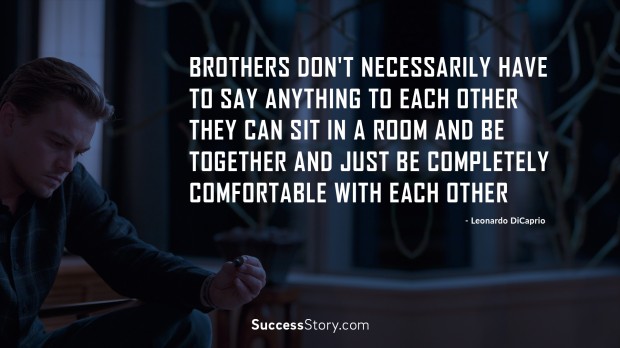 School, I never truly got the knack of. I could never focus on things I didn't want to learn.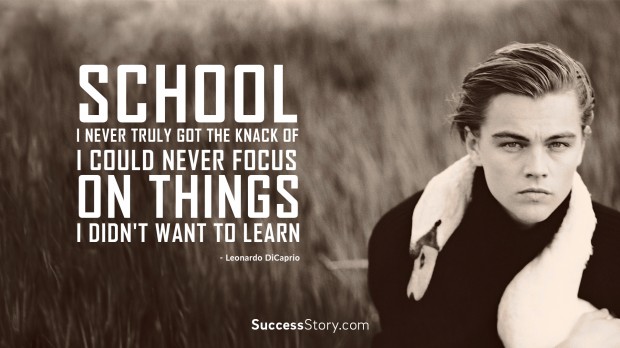 I want to be a jerk like the rest of my friends, and have fun, and not care about the consequences, but I just can't now.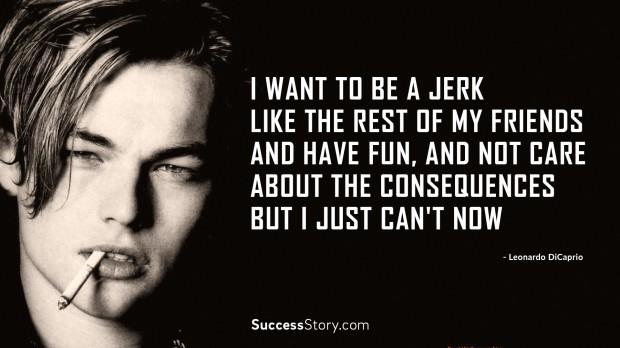 It's easy to fall into the trap of believing all the hype that's written about you... Who knows? In a couple of years, you might find me in the loony bin!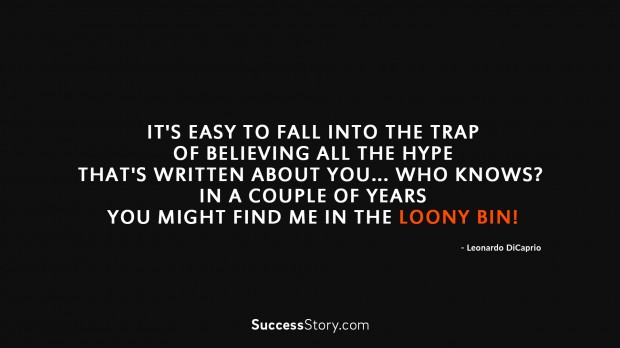 I've always been spontaneous and outgoing... I've tried lots of things so I've got some good life experiences, which is great 'cause it means I've got lots of material to work with as an actor.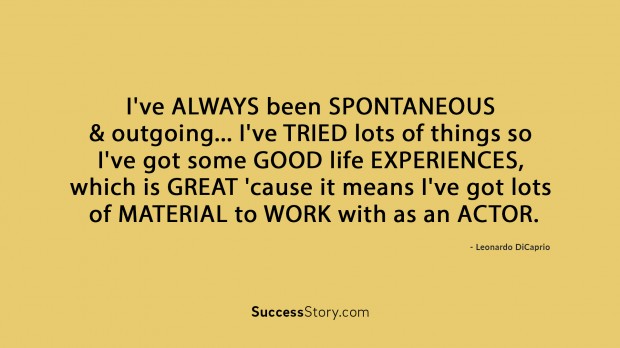 The best thing about acting is that I get to lose myself in another character and actually get paid for it... It's a great outlet. I'm not really sure who I am - it seems I change every day.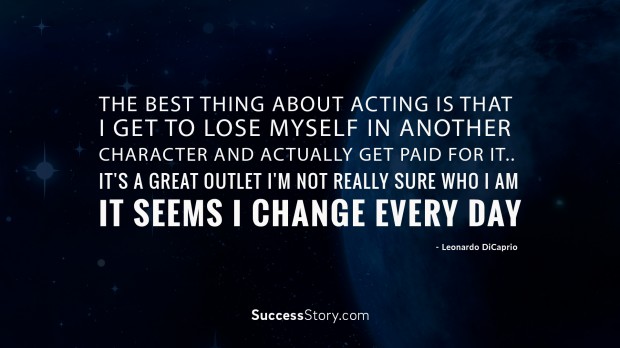 The good thing about acting is that it always keeps you on your toes... It's not like any other job where you can go in and do the same thing as yesterday.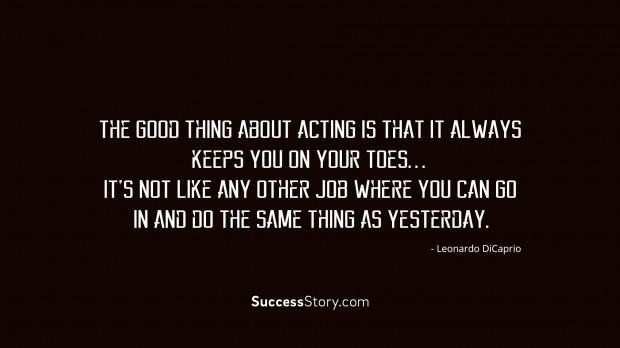 Don't think for a moment that I'm really like any of the characters I've played. I'm not. That's why it's called 'acting'.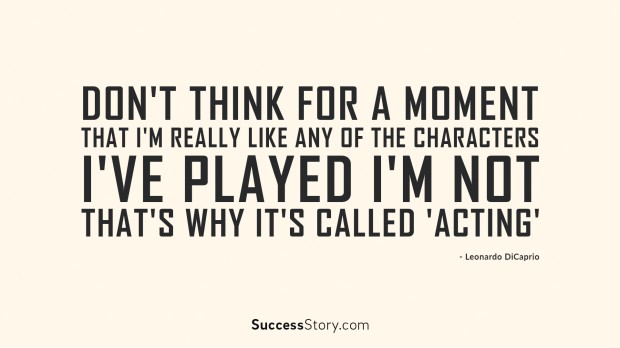 I grew up when I was 15 when I had my first opportunity in movies. I watched every great movie for a year and a half, and since then I've asked myself how I can emulate such artistry. That's really my motivation. I want to do something as good as my heroes have done.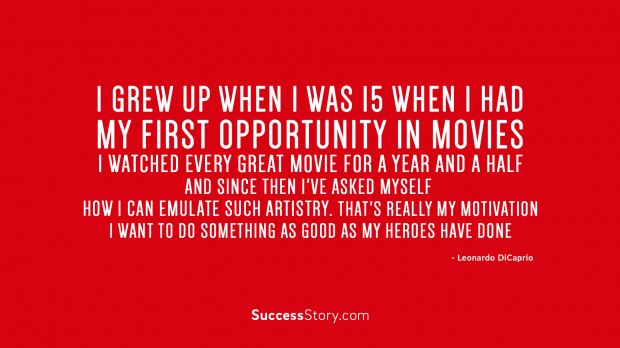 If you have done the very best you can. worrying won't make it any better. if you want to be successful, respect one rule.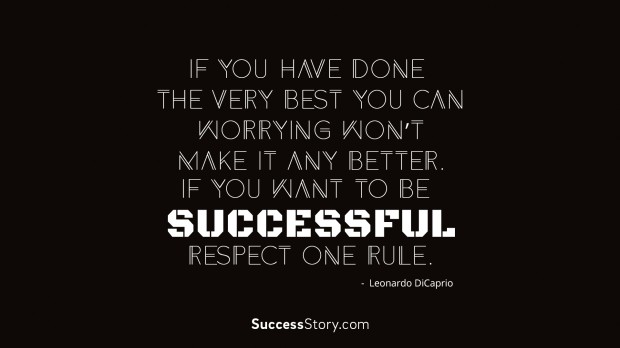 Wrong connection will give you shock throughout your life.but the right one will light up your life."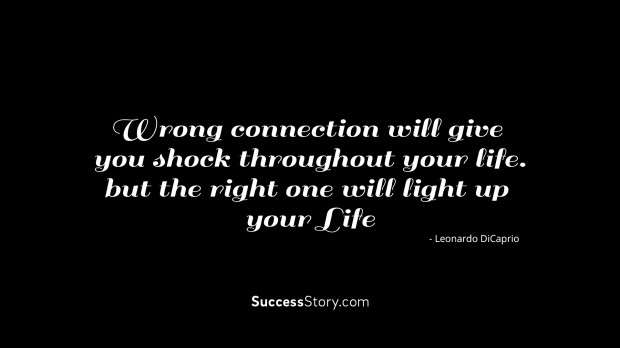 Pay close attention to people who don't clap when you win."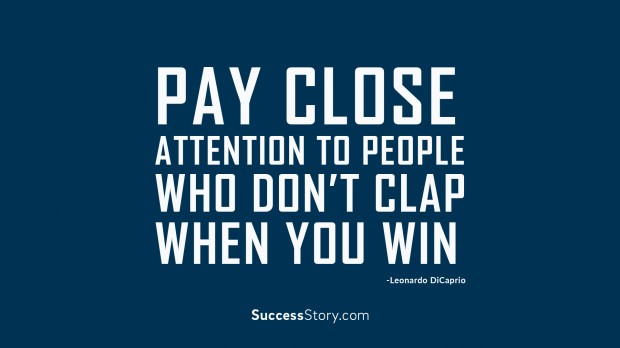 "I didn't know what types of movies I wanted to do. I want to do things that are different. I want to take my time with each role."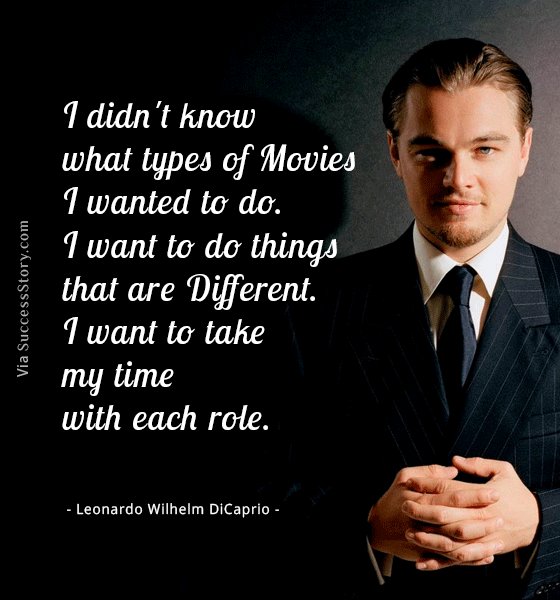 "If you can do what you do best and be happy, you are further along in life than most people"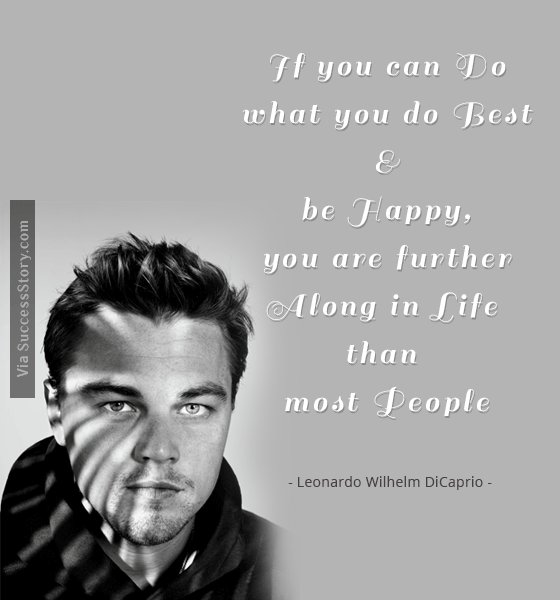 "My mother is a walking miracle."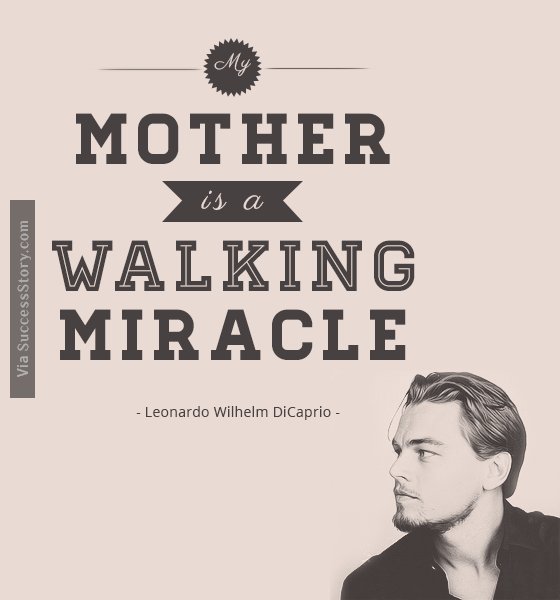 "Thirty is a very good age for an actor: you can play both young and old men"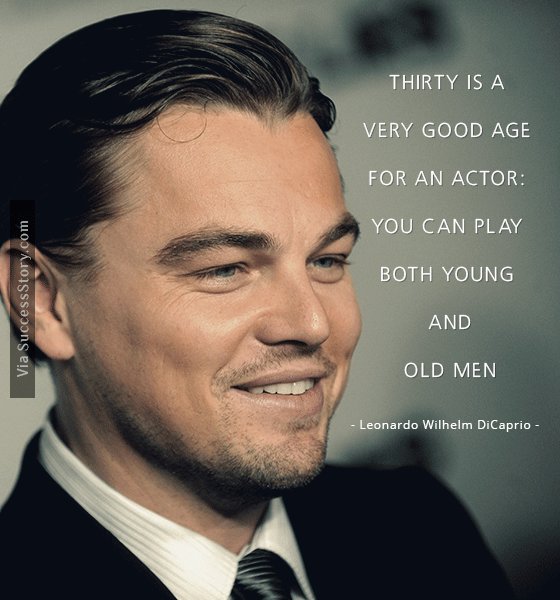 "Be Thankful for the hard times, for they have made you".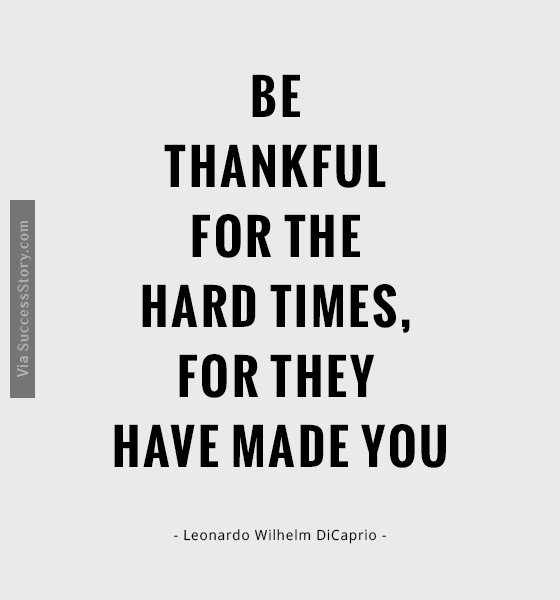 "When a role for a young guy is being offered to me, I think of River Phoenix. It feels like a loss."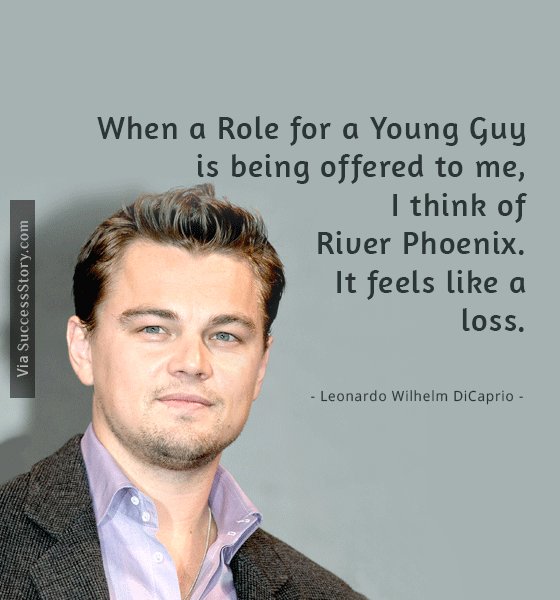 "Being dubbed as a hunk sort of annoys me. It gives me a yucky feeling."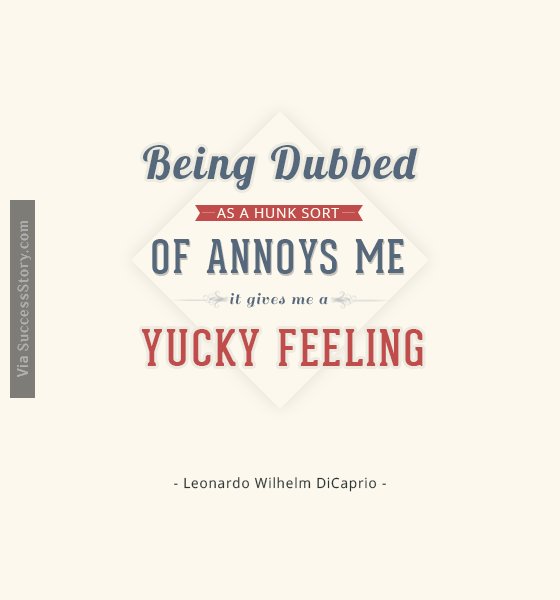 DiCaprio's film debut was a low-budget horror named "Critters 3". The role did not gain him any recognition. Two years later, he broke into movies in the most spectacular fashion when veteran actor Robert De Niro picked him from 400 young actors for "This Boy's Life".
Just when the appreciations for his performance in "This Boy's Life" were making rounds in the news, DiCaprio landed a role of mentally challenged child alongside Jhonny Depp in "What's Eating Gilbert Grape?" DiCaprio received an Academy Award nomination for best supporting actor, thereby cementing his reputation as a talented actor.
DiCaprio gave many memorable performances in movies like "The Basketball Diaries" (1995), "Romeo+Juliet" (1996). But it was James Cameron's "Titanic" that pushed DiCaprio towards global stardom in 1992. With the box office figures of more than $200 million and 14 Academy Award nominations, "Titanic" ushered DiCaprio into a whole new level of stardom and critical praise.
Leonardo continued to gain box-office and critical appraisal from movies like "Catch Me if You Can", "Gangs of New York", "The Aviator", "The Departed" and "Blood Diamond". (Best Motivational Quotes)
DiCaprio has also used his stardom for welfare purposes as well. In fact, DiCaprio is one of the most active stars when it comes to environmental issues. DiCaprio has served as a board member of the Global Green USA and Natural Resources Defence Council. The actor has also established "The Leonardo DiCaprio Fund" for California Community Foundation.
He won the Academy award for Best actor in a Leading role for his performance in the movie 'The Revenant', and in the acceptance speech, he made a empassioned plea to all the people to pay more attention to wildlife conservation.
Want to Be Successful?
Learn Secrets from People Who Already Made It
Please enter valid Email