Motivational Quotes For Athletes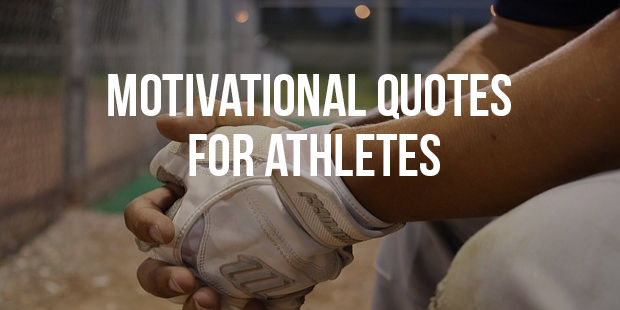 You will need to stay grounded and focused, no matter what the outcome. Your trainer will not be able to do all the pep talk in the world.Sometimes, you will also have to look out of the box and see what the best of athletes went through. If you thought communicating with them is way too far fetched, then think again.The best motivational quotes for athletes and sportsmen came from some of the finest players and sportsmen that ever existed on the face of civilization. These quotes are not just mere words.
"Early in my career, I struggled with consistency, but I couldn't get more consistent than this year." - Roger Federer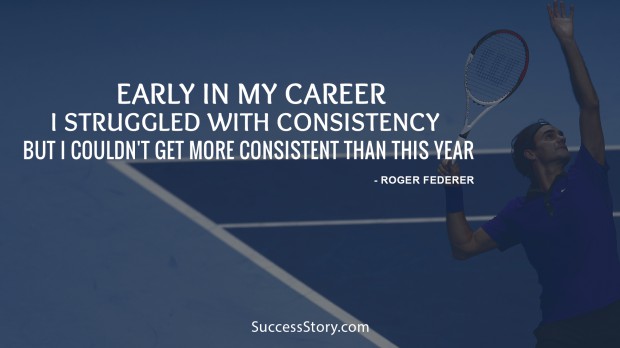 "Don't think about the start of the race, think about the ending." - Usain Bolt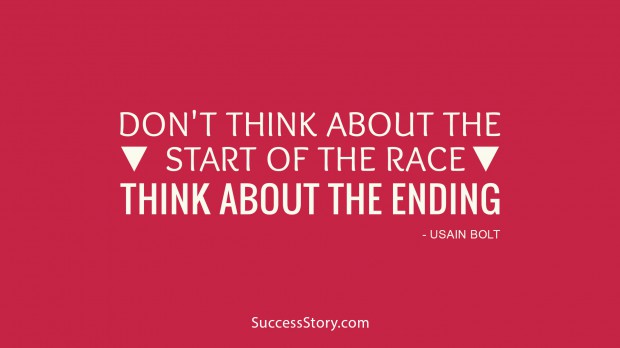 "Everything negative - pressure, challenges - is all an opportunity for me to rise." - Kobe Bryant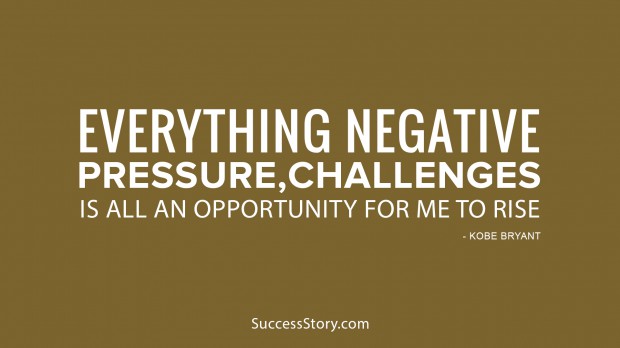 "My mom and I have always been there for each other. We had some tough times, but she was always there for me." - LeBron James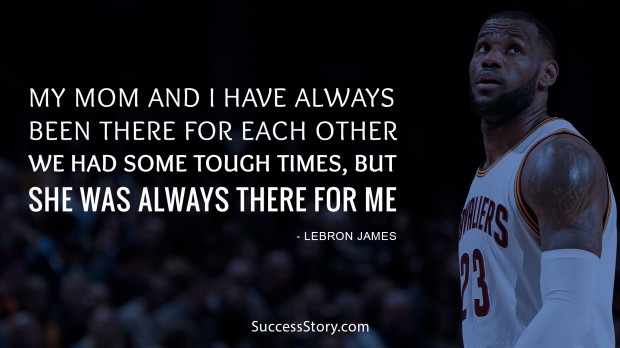 "I haven't took no punishment. There's nothing cool about taking punishment." - Floyd Mayweather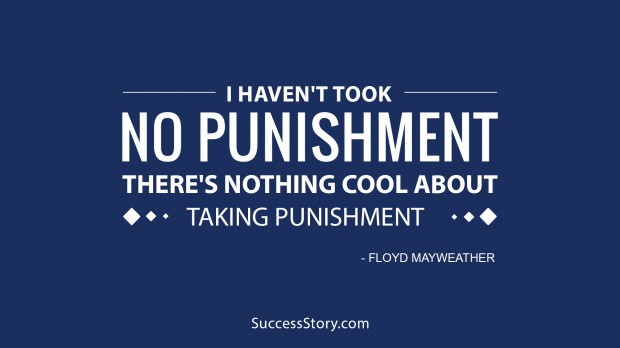 "All those who are around me are the bridge to my success, so they are all important." - Manny Pacquiao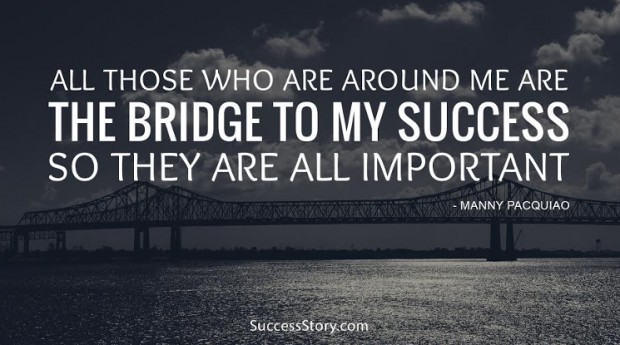 "I find a lot of inspiration in street style and watching women walk, the way they wear things and what they're wearing." - Maria Sharapova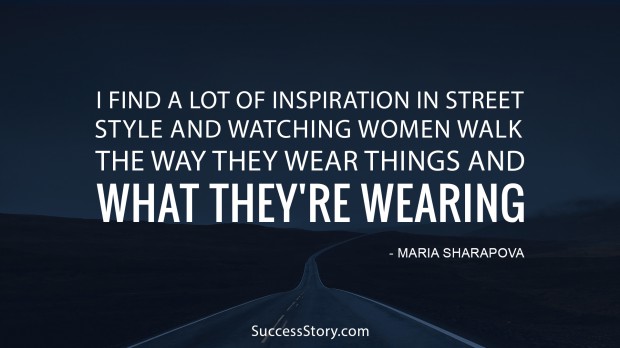 "Lots of young players have triumphed at United, so why can't it happen to me? I'm not worried that I'm young. It's an incentive to do the best I can." - Cristiano Ronaldo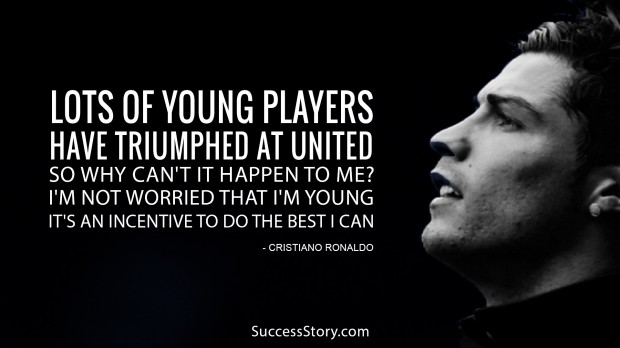 "Family's first, and that's what matters most. We realize that our love goes deeper than the tennis game." - Serena Williams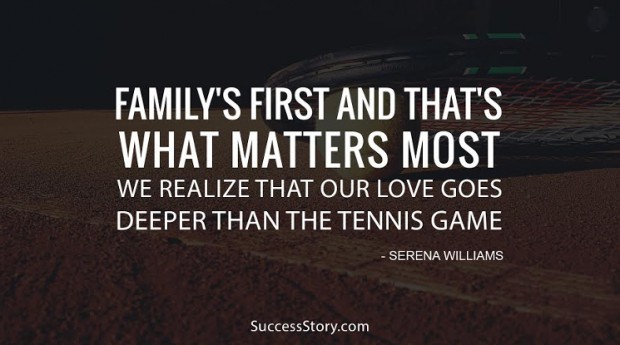 "Sometimes you have to accept you can't win all the time." - Lionel Messi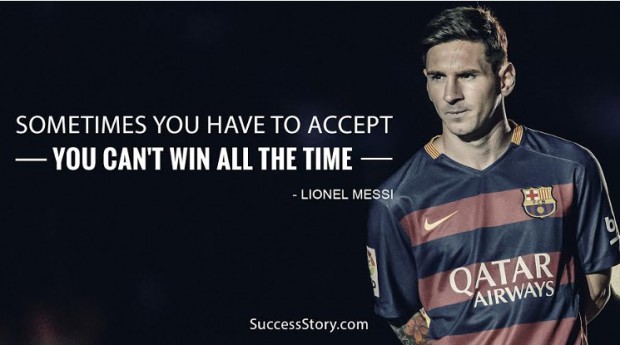 "Hockey is a sport for white men. Basketball is a sport for black men. Golf is a sport for white men dressed like black pimps." - Tiger Woods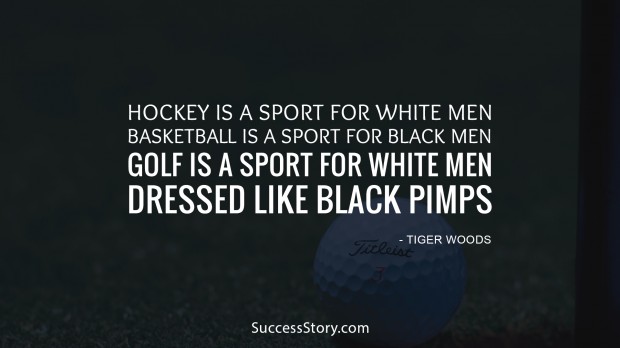 "Obstacles don't have to stop you. If you run into a wall, don't turn around and give up. Figure out how to climb it, go through it, or work around it." - Michael Jordan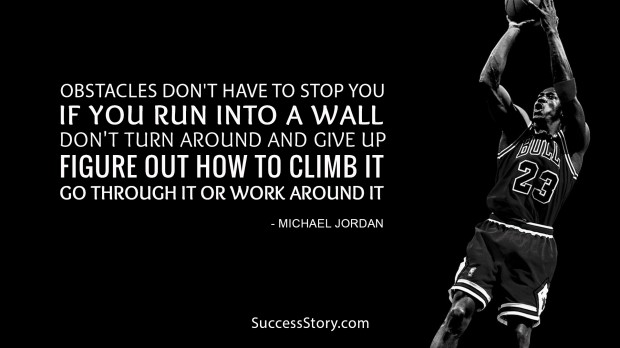 "Achievements on the golf course are not what matters, decency and honesty are what matter." - Tiger Woods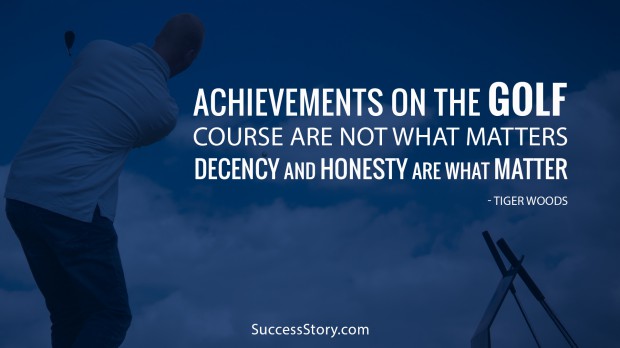 "All I can tell them is pick a good one and sock it. I get back to the dugout and they ask me what it was I hit and I tell them I don't know except it looked good." - Babe Ruth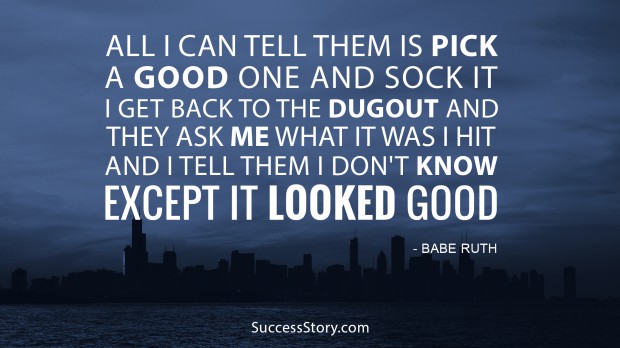 "I never allow myself to be pressured." - MS Dhoni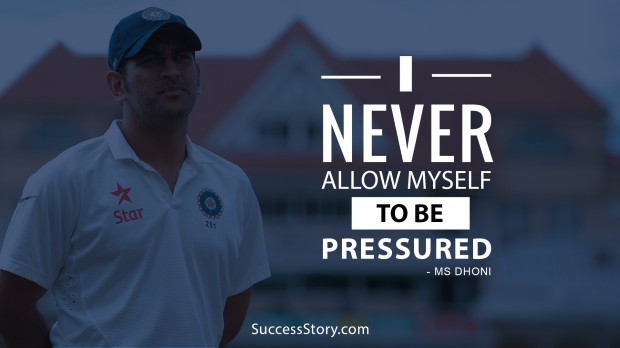 "The reason we can play, ... is that it's not about the golf swing. It makes no difference how you swing the club as long as you can win the money." - Jim Thorpe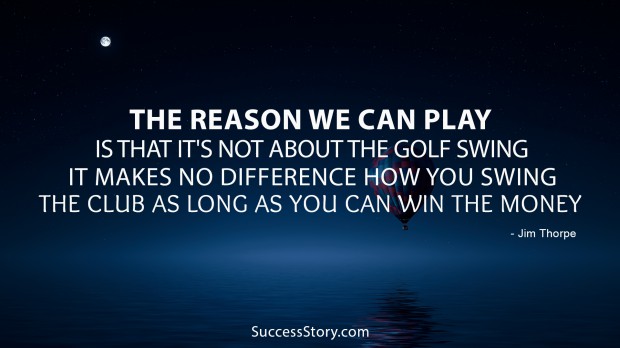 "Procrastination is one of the most common and deadliest of diseases and its toll on success and happiness is heavy." - wayne gretzky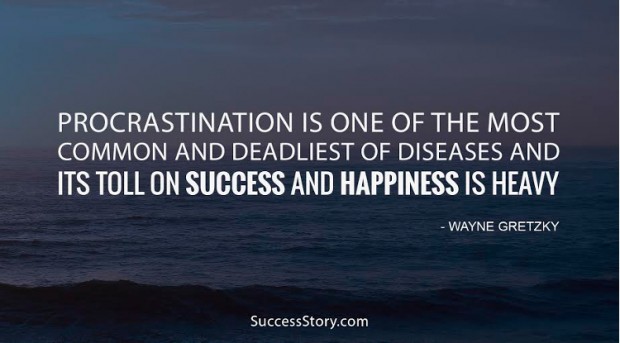 "Pain is temporary. Quitting lasts forever." - Lance Armstrong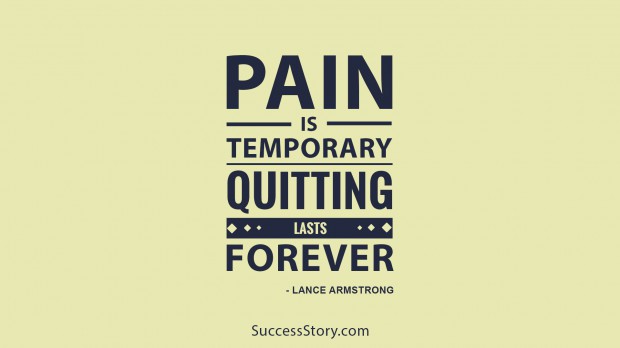 "Set your goals high, and don't stop till you get there." - Bo Jackson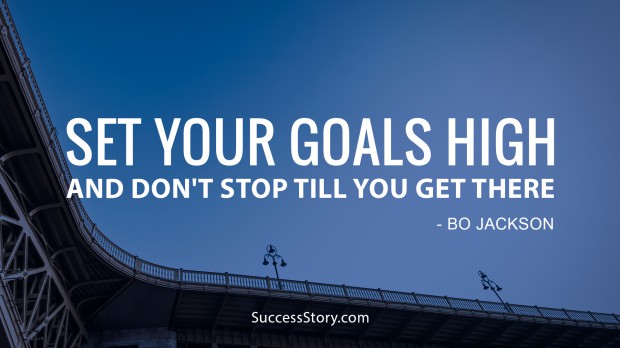 "Swimming is normal for me. I'm relaxed. I'm comfortable, and I know my surroundings. It's my home." - Michael Phelps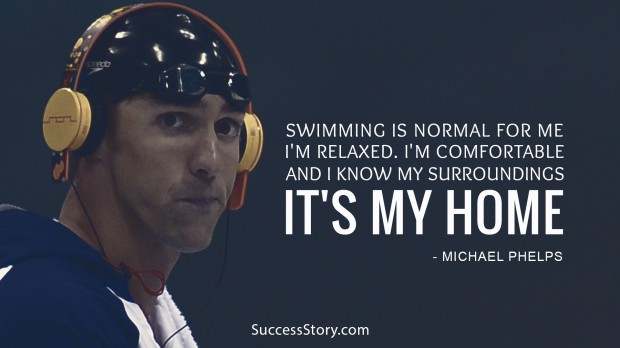 "Baseball is like a poker game. Nobody wants to quit when he's losing; nobody wants you to quit when you're ahead." - Jackie Robinson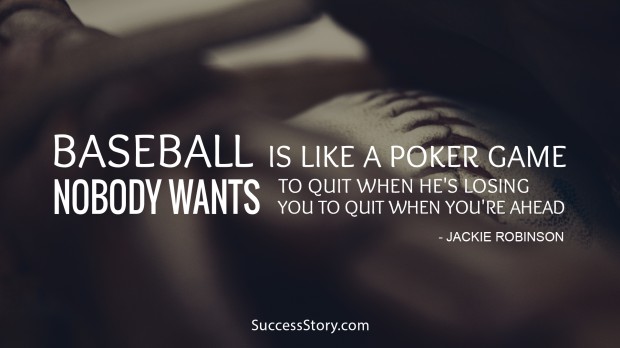 "The more you practice, the better. But in any case, practice more than you play." - Babe Didrikson Zaharias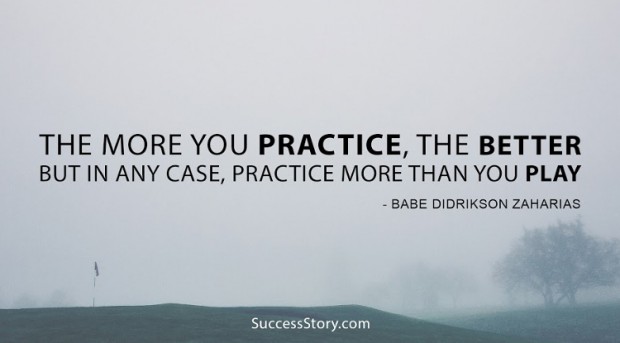 "I expect to be great. I expect to do what hasn't been done. I expect to provoke change." - Deion Sanders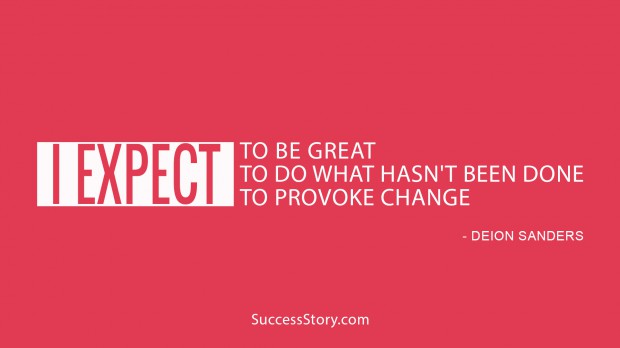 "Success is the result of hard work, busting your ass every day for years on end without cutting corners or taking shortcuts." - Ronda Rousey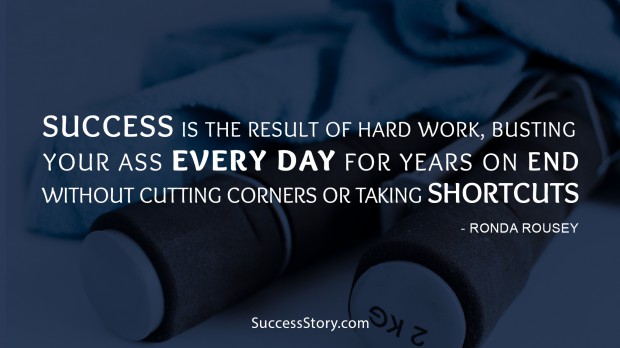 "Sometimes, getting up in the morning and brishing your teath is the hardest part of the day - it all just hurts." - Tom Brady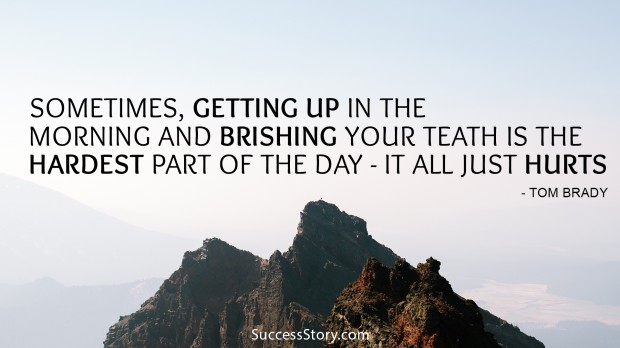 "You've got to take the initiative and play your game. In a decisive set, confidence is the difference." - Chris Evert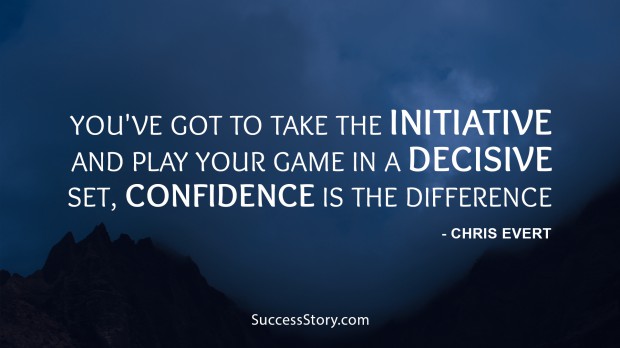 "Never put an age limit on your dreams" - Dara Torres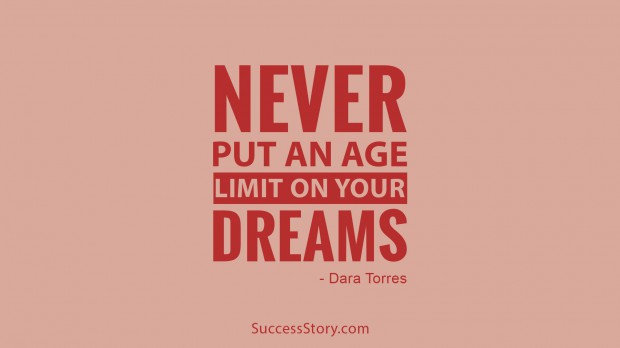 "Hard work beats talent when talent fails to work hard." - Kevin Durant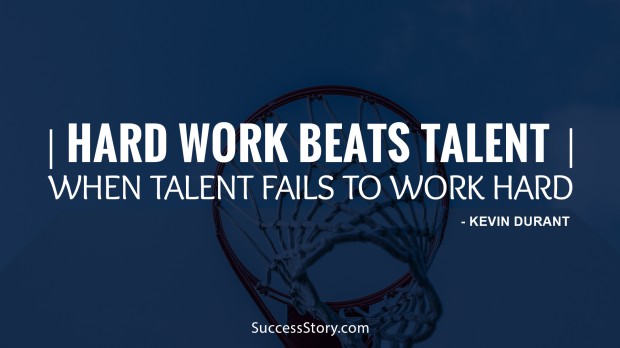 'If you think about racing too much you may just lose it a little bit." - Usain Bolt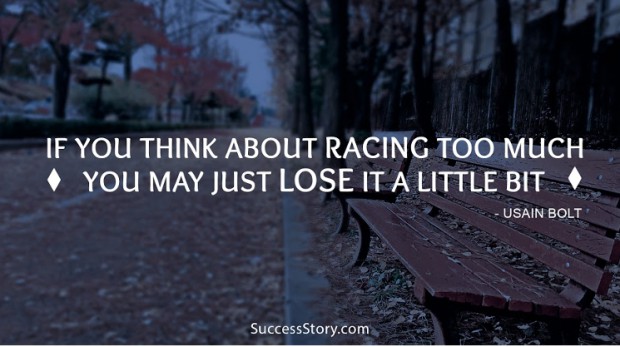 "Every professional athlete owes a debt of gratitude to the fans and management, and pays an installment every time he plays. He should never miss a payment." - Bobby Hull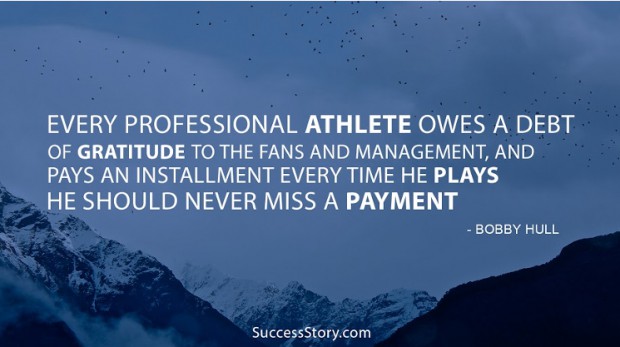 "Many times I had to dig deep and perform. All of that adversity helped me and drove me to want to be the best." - Hayley Wickenheiser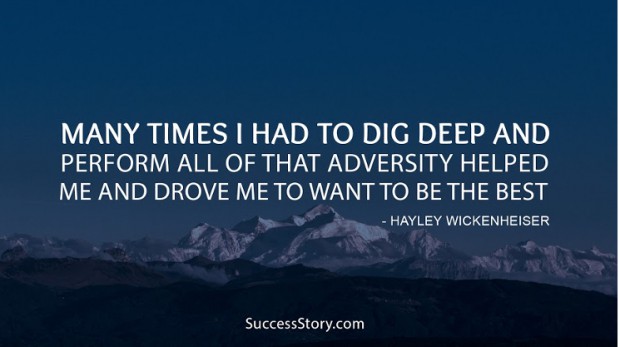 "The moment of victory is much too short to live for that and nothing else." - Martina Navratilova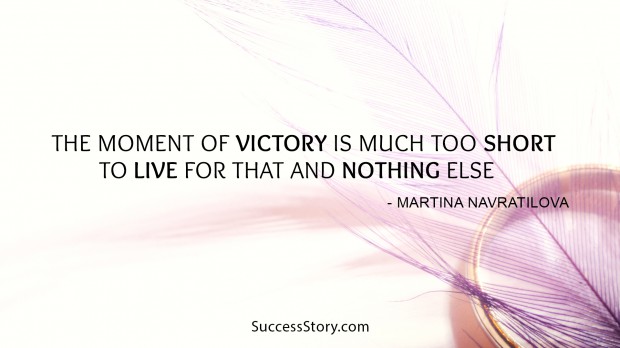 "The object of golf is not just to win. It is to play like a gentleman, and win." - Phil Mickelson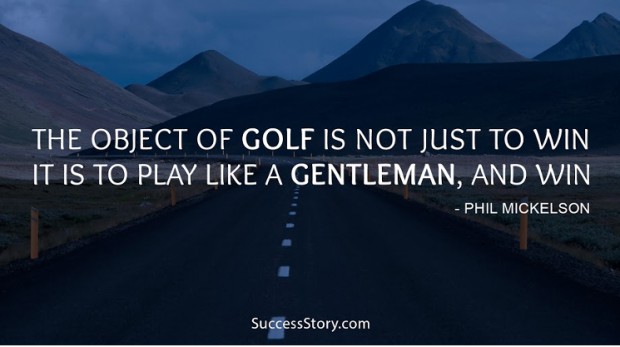 "That's what really motivates me: to make my coaches proud, my teammates proud, and the fans proud." - Aaron Rodgers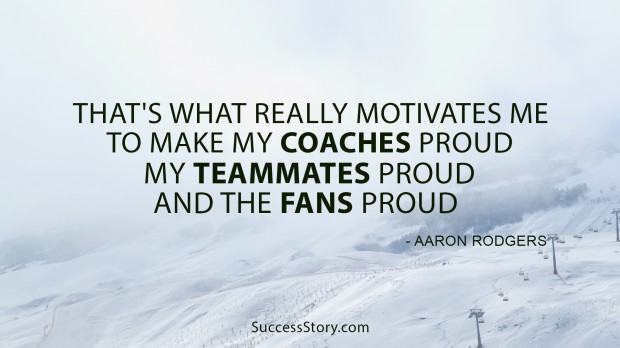 "A ball player has to be kept hungry to become a big leaguer. That's why no boy from a rich family has ever made the big leagues." - Joe DiMaggio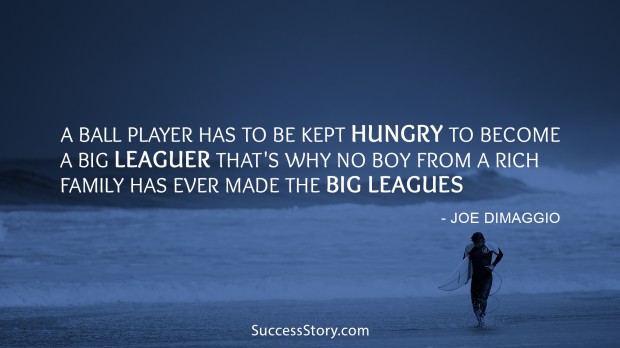 "My attitude is that if you push me towards something that you think is a weakness, then I will turn that perceived weakness into a strength." - Michael Jordan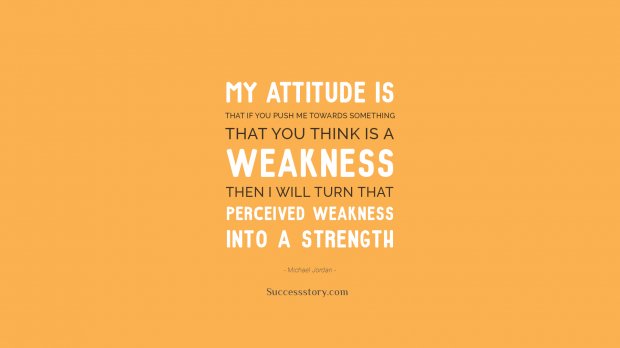 "I know what I have to do, and I'm going to do whatever it takes. If I do it, I'll come out a winner, and it doesn't matter what anyone else does." - Florence Griffith Joyner
"Strength does not come from winning. Your struggles develop your strengths. When you go through hardships and decide not to surrender, that is strength." - Arnold Schwarzenegger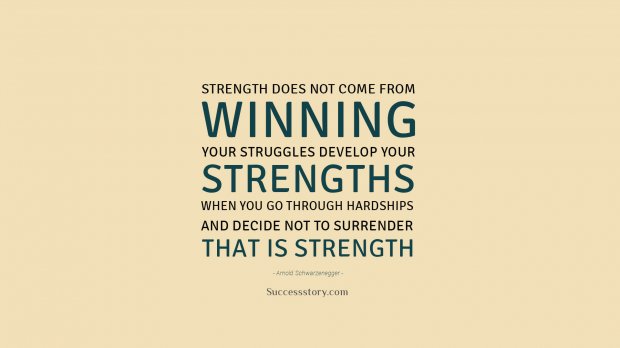 "The difference between the impossible and the possible lies in a person's determination." - Tommy Lasorda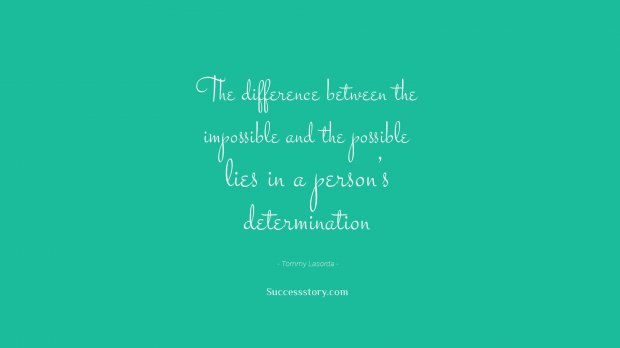 "Never let your head hang down. Never give up and sit down and grieve. Find another way." - Satchel Paige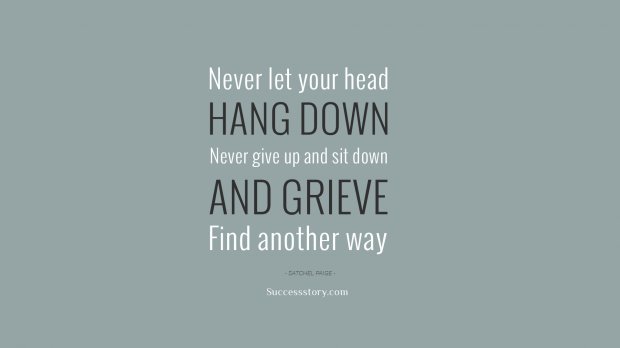 "It's hard to beat a person who never gives up." - Babe Ruth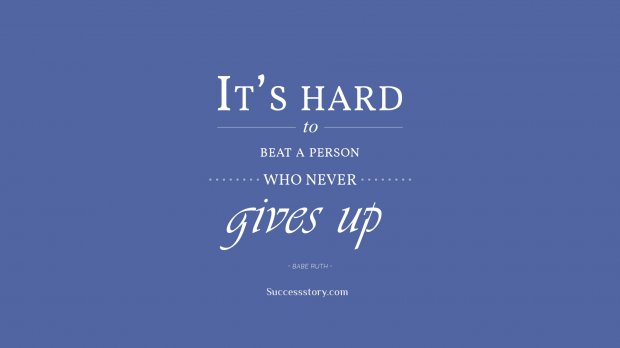 "You're never a loser until you quit trying." - Mike Ditka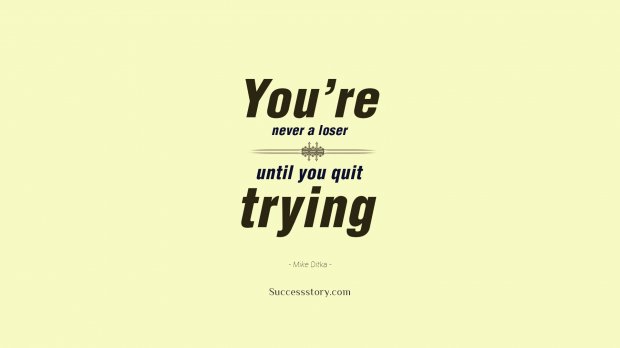 "Without self-discipline, success is impossible, period. " - Lou Holtz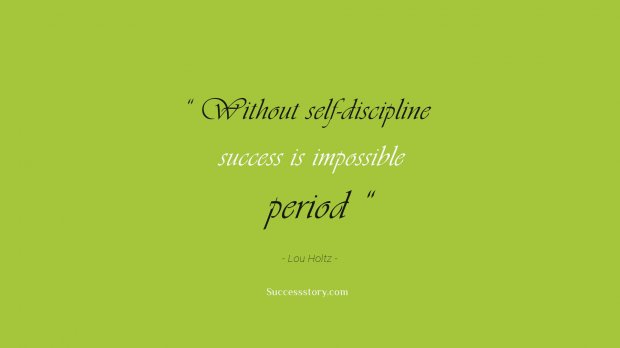 "He who is not courageous enough to take risks will accomplish nothing in life." - Muhammad Ali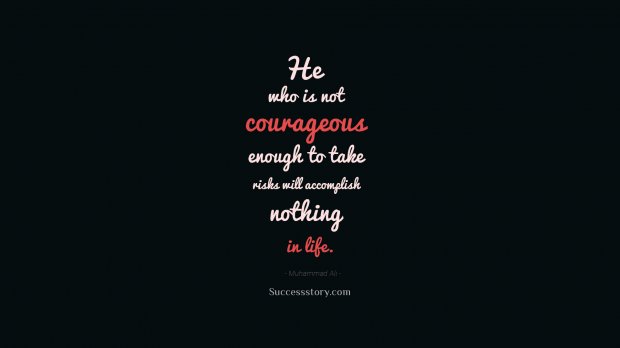 "A champion is someone who gets up when he can't." - Jack Dempsey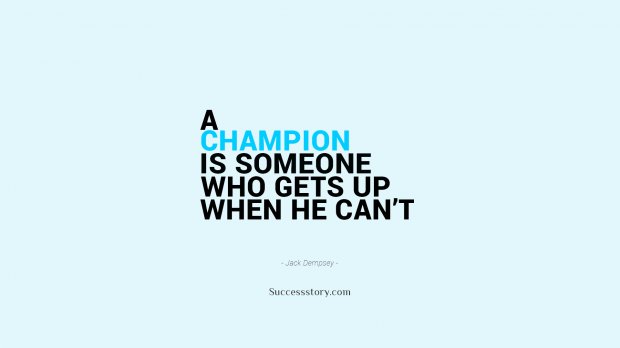 "The will to win is important, but the will to prepare is vital." - Joe Paterno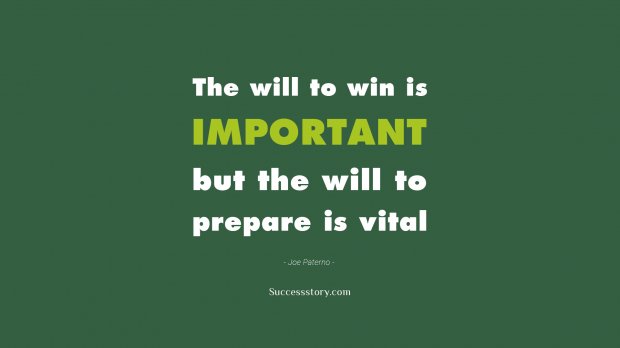 They are a summation of hard work, sweat and years of practicing a sport and winning the game. Even the greatest of legends had their share of breakdowns and turmoil. It would be worth your time to read and relive their experiences and understand the hard truth. These gives inspiration to achieve a great success and also have been told to express the deepest of joys and innate of fears.
You will soon relate to them as they apply to the world of sport. Be it any line of game, the point of winning and losing brings in all kinds of personal revelations and also follow positive quotes to develope inner strength. Read on to know what the best in the game have felt and have to say about being athletes.
Want to Be Successful?
Learn Secrets from People Who Already Made It
Please enter valid Email