17 Very Inspiring Quotes From Will Smith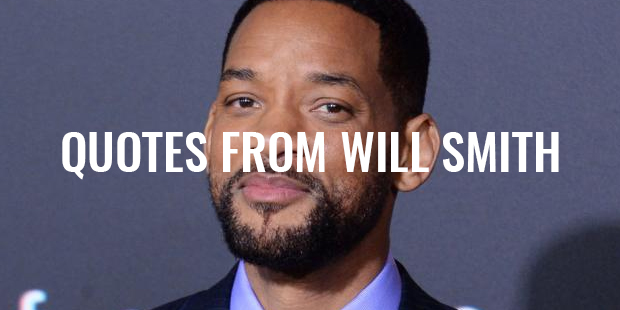 An actor par excellence, Will Smith is considered to be the most bankable actor all over the world by Forbes. As a young man, his ambition was to become "the biggest movie star in the world." Focused to reach his goal, Will studied the features of box office successes. His diligence probably stems from his close shave with bankruptcy, due to a $2.8 million tax debt
Smith first catapulted into the limelight when his television series "The Fresh Prince of Bel-Air" gained popularity and ran for almost 6 years. Before he started acting, Smith was moderately successful as a rapper, going by the name "The Fresh Prince."
Stop letting people who do so little for you control so much of your mind, feelings and emotions.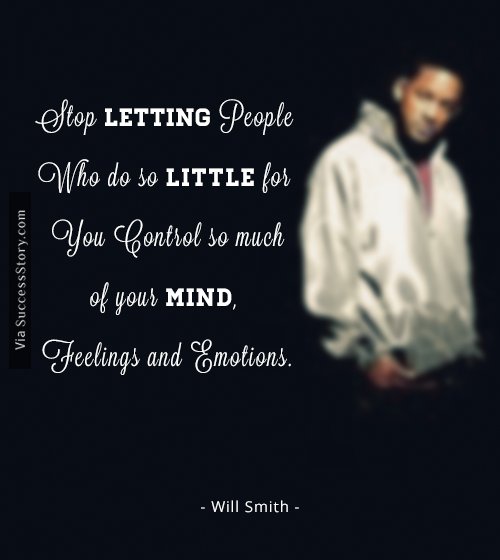 The first step is you have to say that you can.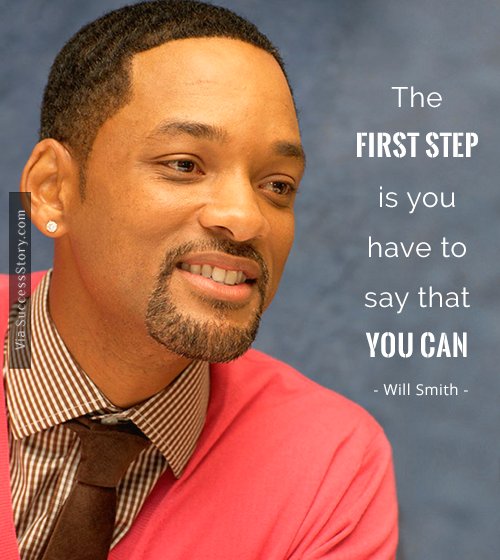 Money and success don't change people; they merely amplify what is already there.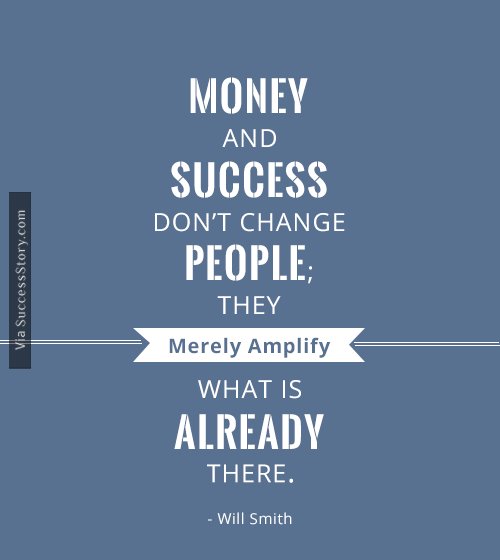 We spend money that we do not have, on things we do not need, to impress people who do not care.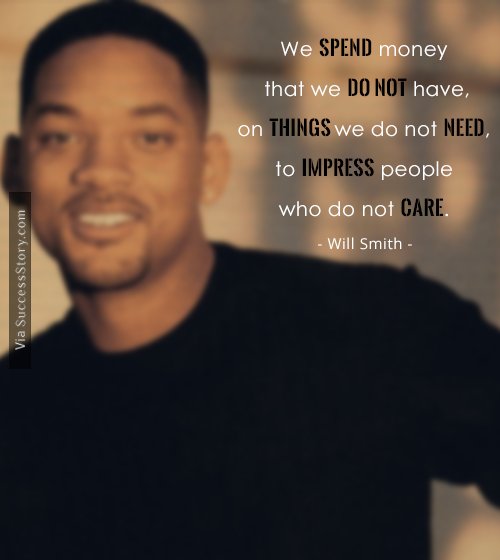 He is the only actor to have been a part of 11 consecutive films that have earned more than $150 million internationally. He has been nominated for the Best Actor award at the Oscars for his films Ali and The Pursuit of Happyness, in which he co-starred with his son, Jaden Smith. Smith is also the winner of 4 Grammy Awards
Throughout his acting career, Smith has acted in several films including Independence Day, Enemy of the State, Men in Black and its sequels, Wild Wild West, and I Am Legend. His last release, After Earth, was unfortunately a disappointment
Smith, along with his wife, has established an elementary school called the New Village Leadership Academy in Calabasas, California. He has also donated $1.3 million to several charities. Although he claims to not be a Scientologist, he speaks in favor of the faith and is said to have funded few Scientology organizations.
Want to Be Successful?
Learn Secrets from People Who Already Made It
Please enter valid Email