10 Business Jobs that can Make Good Money in 2016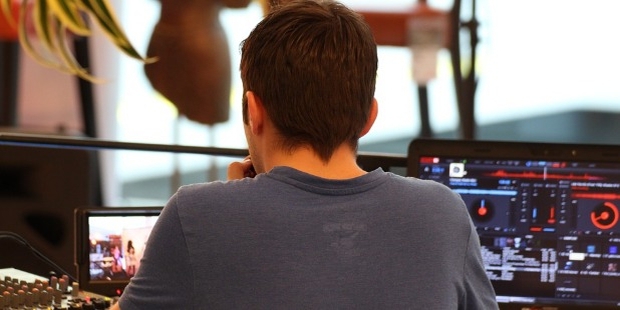 Job seekers need to monitor the job market. The trends in job market defines the salary structure and the change in pay-packages, which executives will command in the coming years. Monitoring the job market does not not necessarily mean a job change but a smart employee will always be loaded with information in order to get the best deal from his current or future employer.
Let's have a look at the 10 best business jobs for 2016 listed below:
1. Statistician (Average salary : $84,010)

Statisticians collect data and design experiments that aim to solve problems in a variety of sectors, including public safety, healthcare, environment and sports. Moving forward, statisticians are expected to partner with biomedical, computer, genetics, and social sciences professionals as well as contribute to quantitative solutions involving human rights and counterterrorism.
2. Operations Research Analyst (Average salary : $82,940)

The role involves turning raw data into value for businesses. They are high-level problem solvers who use optimization, data mining, statistical analysis, and mathematical modelling to develop solutions that help businesses and organizations operate more efficiently.
3. Accountant (Average salary : $73,670)

Accountants are responsible for preparing taxes, performing audits, and providing consulting. They are "numbers people" who have exceptional problem-solving skills and organization.
4. Financial advisor (Average salary : $108,090)

They can perform the combined roles of stockbrokers, community bankers, and insurance sales people. The general duty of today's financial advisor is to counsel clients on their finances, which cover everything from investing to retirement plans. The best candidates for this position are good listeners and sympathizers who can explain complex ideas in simpler ways.
5. Medical and Health Services Manager (Average salary : $103,680)

They plan, direct, and coordinate behind the scenes at hospitals, nursing homes, group practices, and healthcare facilities to keep things running smoothly. These managers also possess strong communication, interpersonal, and technical skills.
6. Actuary (Average salary : $110,090)

Actuaries are integral to the insurance industry and are rapidly finding their places in other industries and are in great demand.
7. Market Research Analyst (Average salary : $68,700)

These professionals are hired to help their clients figure out who their consumers are, what they want, and how much they'll pay for it. New technology has altered the description of this job over the last five years, but market research analysts still churn out reports on sales trends and consumer demographics, preferences, and spending habits.
8. Logistician (Average salary :$76,830)

They work largely behind-the-scenes, coordinating responses to natural disasters like hurricanes and earthquakes or environmental disasters like oil spills.
9. HR Specialist (Average salary :$62,590)

They operate under the belief that if a company hires talented people and keeps them happy, success is inevitable. Analytical people are best in this position where daily tasks range from recruiting or training new employees to addressing compliance issues.
10. Fundraiser (Average salary :$56,840)

They raise money for non-profit organizations like educational institutions, health research foundations and political campaigns. People in this position are expected to bring in the big bucks by cold calling, grant writing, and event organizing.
So, next time if you are looking for a change or any of your colleagues or friends are in between jobs, the above list can give a clarity in making the right move in their career. Proper job profile with a well to do company is always a killer combination.
Want to Be Successful?
Learn Secrets from People Who Already Made It
Please enter valid Email