The Pokémon Company SuccessStory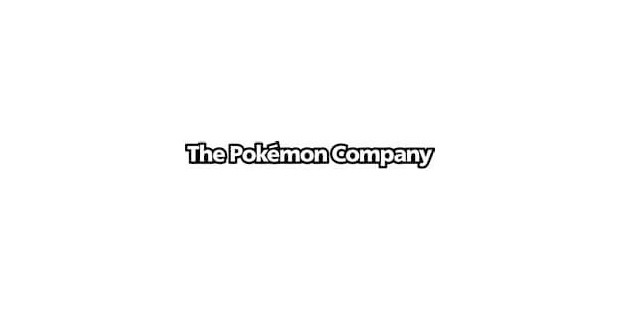 Responsible for introducing one of the most successful game franchises in history, not many companies can achieve what The Pokémon Company has done in the past two decades. And with the franchise celebrating its 25th anniversary throughout 2021, the company isn't only celebrating its past but the opportunities it brings to the next generation of gamers.
Company Profile
The Pokémon Company is an entertainment company based in Tokyo, Japan. It oversees the marketing and licensing of the "Pokémon" franchise, including video games, television shows, movies, trading cards, and home products.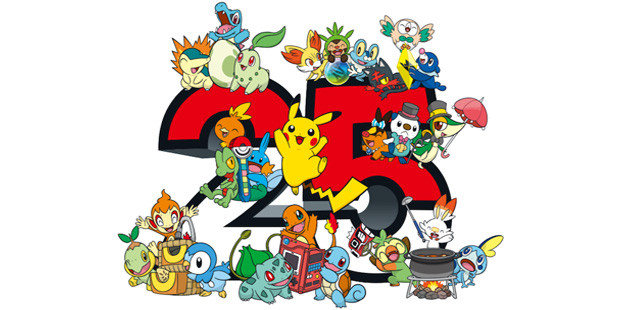 In an effort to create a single body to handle Pokémon's growing success in the mid-1990s, The Pokémon Company was established by video game companies Nintendo, Game Freak, and Creatures. Initially named The Pokémon Center Company, it was set up to manage the game franchise's merchandising stores in Japan. Game Freak and Creatures developed the very first Pokemon games ("Pocket Monsters: Red/Green/Blue" and "Pokemon Stadium") with Nintendo taking charge of the publishing.
With the game's growing popularity overseas, The Pokémon Company was no longer simply involved in store management. Nintendo, Game Freak, and Creatures expanded the Pokémon Company's scope, which now involved television shows (Japanese anime), animated movies, trading cards, and home products. Today, Nintendo controls majority ownership of the company (32%) while Game Freak and Creatures own the remaining amount.
Since 2001, The Pokémon Company is handling the licensing and publishing of all Pokémon video games. Specifically, it markets and funds the games while Nintendo distributes them all over the world. Game Freak and Creatures do the actual game design and development. With thousands of Pokémon-related merchandise being sold around the world with a huge number coming from third-party sellers, every item has to pass The Pokémon Company for approval.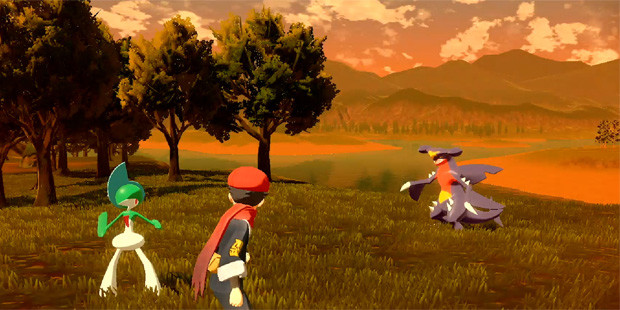 The Pokémon franchise is celebrating its 25th anniversary throughout 2021, a franchise that has expanded from video games into an integral part of pop culture. With the event lasting for an entire year, The Pokémon Company is busy releasing items to commemorate the franchise's silver anniversary. Aside from toys and souvenirs, it's also releasing an album featuring Katy Perry and J. Balvin as well as two remakes "Pokémon Brilliant Diamond" and "Pokémon Shining Pearl". A brand new open world game, "Pokémon Legends: Arceus" will be releasing in January 2022.
The Pokémon Company is headquartered in Roppongi Hills, Tokyo and also operates offices outside Japan, including the United States, South Korea, and the United Kingdom. The company employs around 400 employees in its multiple locations.
Industry Profile
The global gaming market was valued at $173 billion in 2020 and is expected to reach $314 billion by 2026. Aside from console gaming, cloud gaming is expected to contribute to the industry's continued ascend in the next five years.
History
In 1998, The Pokémon Center Company was established by Nintendo, Game Freak, and Creatures to manage the Pokémon Center stores in Japan. The three would rebrand it to The Pokémon Company to expand its scope and business ventures.
In 2001, Pokémon U.S.A. was established to handle licensing in the country. Around the same time, American media provider 4Kids Entertainment acquired a 3% stake in The Pokémon Company but would later sell it in 2005.
In 2009, Pokémon U.S.A. and Pokémon U.K. merged to form The Pokémon Company International, specifically handling operations in the United States and Europe.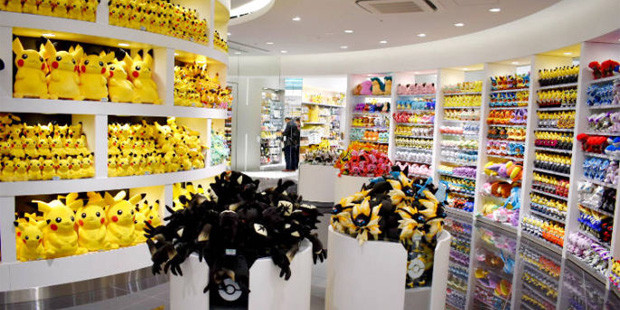 In 2011, a subsidiary was established to handle the numerous Pokémon Centers in Japan: Pokémon Center Co. Ltd. The company doesn't only manage its dozen stores around the world (including Japan's Haneda and Narita Airport and Singapore's Jewel Changi Airport) but also oversees the design and manufacturing of Pokémon Center brand merchandise.
In 2016, the company's ever mobile game "Pokémon Go" became one of the most downloaded apps of the year. It accumulated 500 million downloads in the first few months of release. Three years later, the first Pokémon game released for a home console, "Pokémon Sword/Shield", became the third-highest selling game in the franchise (21.10 million sales), only behind "Pokémon Red/Green/Blue" (31.05 million) and "Pokémon Gold/Silver" (23.73 million).
In 2021, the company celebrated its 25th anniversary as well as achieving a record-high $170 million profit for the previous year.
Founder
Although The Pokémon Company mostly acts as a subsidiary, there are a few people that have been influential in turning the franchise into a billion-dollar empire it is known today: Tsunekazu Ishihara, Satoru Iwata, and Ken Sugimori.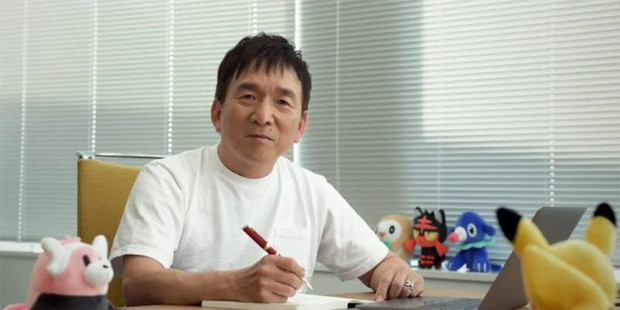 Ishihara previously worked at Creatures and is now the current president of The Pokémon Company. Sugimori is the company's art director and designer and has overseen the development of all Pokemon games as well as the design of the franchise's famous mascot, Pikachu. Iwata, on the other hand, was Nintendo's CEO between 2002 and 2015 and led the development of the Nintendo Switch, Wii, and DS consoles.
Revenue
The Pokemon Company recorded its highest-ever net income in 2020, earning $170 million from revenues of $1.1 billion. The number is a 21% increase of the company's 2019 income of $143 million.
Competition
The Pokémon Company faces competitors from different industries. In terms of video games, some of its competitors are Sony, Microsoft, Activision Blizzard, and Electronic Arts. In terms of merchandising, its biggest competitors are Konami and Hasbro.
Nintendo, Sony, and Microsoft are the three largest video game console manufacturers in the world. They also publish games for their respective consoles, oftentimes exclusively like what Nintendo is doing with "Pokémon" and Sony with "God of War" and "Spider-Man". Nintendo's latest console, the Switch, has sold over 84 million units since being released in 2017 while Sony and Microsoft's consoles, the Sony Playstation 4 and Microsoft Xbox Series X/S (both released in 2020), have sold 10 million and 6.5 million units respectively.
Activision Blizzard and Electronic Arts specifically function as game developers. Activision Blizzard is an American video game company responsible for creating popular games such as "Crash Bandicoot", "Call of Duty", and "Guitar Hero". It merged with "Starcraft", "Diablo", and "Warcraft" creators Blizzard Entertainment in 2008. As for Electronic Arts, the American game developer is best known for "The Sims" and "Need for Speed" as well as sports titles "Madden NFL" and "FIFA".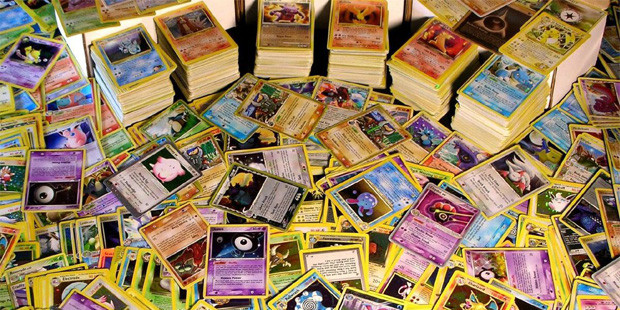 The Pokémon Company faces competition from Konami and Hasbro in the merchandising industry. Based in Japan, Konami produces and distributes trading cards, anime, and gambling equipment. It also develops video games, with some of its popular titles include "Metal Gear", "Silent Hill", and "Castlevania". Konami is the creator of anime "Yu-Gi-Oh" and its trading card counterpart "Yu-Gi-Oh Trading Card Game" where 35 billion cards have been sold in 2021 alone. As for Hasbro, the American company runs its own line of toys, board games, and media assets with some of its properties include "Transformers", "G.I. Joe", "Monopoly", "Nerf", and "Magic: The Gathering". The "Transformers" and "G.I. Joe" movies alone have made nearly $5 billion in the global box office.
In Closing
Pokémon has been with millions of fans for over two generations. And seeing how the franchise has done well all this time, there is no reason for The Pokémon Company not to continue bringing happiness for future generations to come.
Full Name :

The Pokemon Company
Founded :
Founder :

Fusajiro Yamauchi
CEO :

Tsunekazu Ishihara
Industry :
Sector :
Country :
Website :
Want to Be Successful?
Learn Secrets from People Who Already Made It
Please enter valid Email