Buzzsprout SuccessStory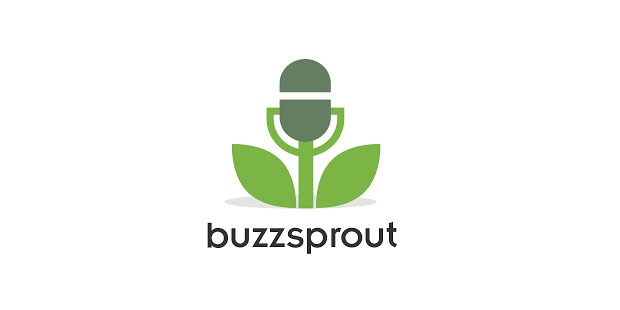 Similar to vlogging, podcasting has seen a massive spike in the last few years. More people have taken an interest in sharing their interests with the world not only through web content but also through audio. Buzzsprout looks to take a major step forward when it comes to providing both aspiring and existing podcasters a very reliable and efficient platform.
Company History & Background
Founded in 2009, Buzzsprout is a company that mainly provides podcast hosting. With a reliable podcast hosting platform, this allows users to store all their audio files and create links to podcast directories in one secure application. Among the most popular podcast directories include Spotify, iTunes, Google Play Music, Stitcher, and Pocket Casts.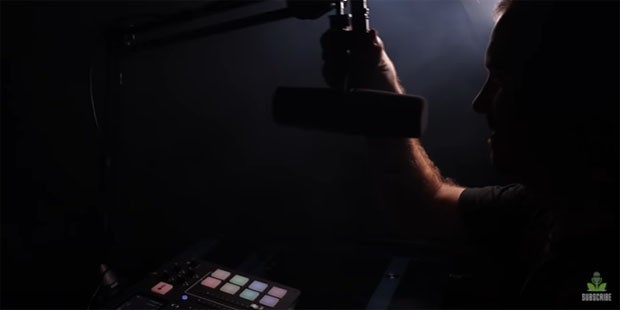 Aside from hosting, Buzzspout also gives users access to promotional tools and real-time statistics. For its promotional tools, Buzzsprout has developed website audio players, RSS feed maintenance, and social interaction tools for users looking to increase the volume of their listeners exponentially. Using a podcast host that incorporates an efficient RSS feed function is crucial since an RSS feed contains all of the podcast's important information (e.g. episodes, titles, artwork, etc.). Buzzsprout also allows users to track listeners and other listener-related information with the help of dynamic yet easy-to-understand statistics.
According to its website, Buzzsprout has gained over 700 5-star reviews, all praising the platform's easy functionality and top-notch customer service. Among its notable customers include Pat Flynn from "Ask Pat", Jared Easley from "Podcast Movement", and Courtney Stephen from "The Come Up Podcast". Buzzsprout's website also has a blog page that lists down helpful tips for podcasters needing some quick assistance. The company is currently situated in Florida, USA, and employs no less than 50 workers.
Most Valuable Proposition
Buzzsprout boasts of a simple yet highly-functional dashboard that users can easily manage with a few clicks. Uploading and tracking are made simple with Buzzsprout's dashboard as well. Additionally, a customizable player is made available for podcasts to be embedded in any website, and users can also use a separate player that can play multiple episodes.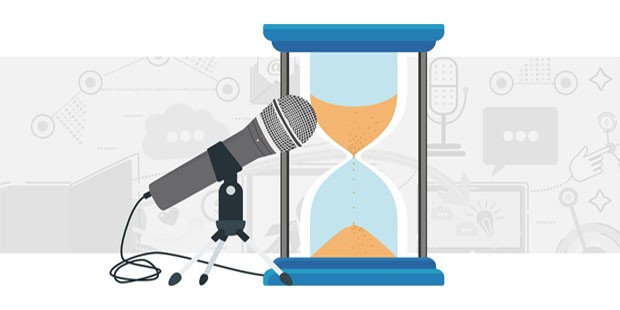 The company also has an interactive and highly-responsive customer service department that can address concerns via email and Facebook. As mentioned earlier, the company's website has its page that assists users seeking technical assistance; ideal for users who don't want to wait for customer service representatives to solve their concerns. In terms of pricing, Buzzsprout currently offers a free plan (maximum of 2 hours worth of uploads per month), together with $12 (3 hours), $18 (9 hours), and $24 per month (12 hours) plans.
Buzzsprout Vs. Podbean
As of the moment, the podcast hosting battle lies between Buzzsprout and New York-based company, Podbean, which was founded in 2006 and mostly provides the same services as its competitor. Both hosting platforms have easy-to-use dashboards and embeddable players while also offering RSS feed, podcast statistics, and website availability. Despite the identical services, there a few features that set these two apart.
For one, Podbean has a live streaming function and app audio recorder that users can take advantage of if they plan to mix up the variety of their content. It also appears that Podbean is the cheaper option, charging users $9/month (if billed annually) compared to Buzzsprout's $12/month plan. For multiple collaborators, on the other hand, Podbean is the pricier option, offering $99 monthly fees that include multiple podcast shows and team members. Buzzsprout, meanwhile, offers unlimited team member plans at a reasonably lower cost, making it a better platform for users having one podcast show with multiple members.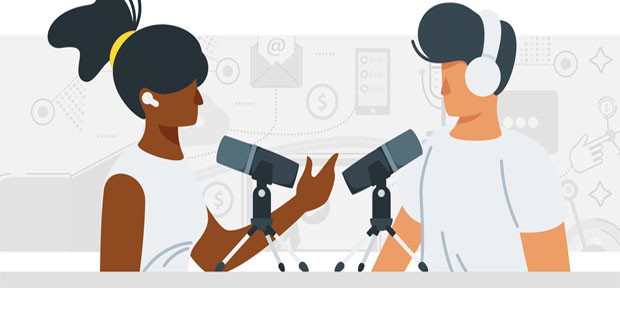 On paper, Podbean provides a slightly better advantage over Buzzsprout, but as evident with its users, Buzzsprout provides a value-for-money service that customers are willing to pay without any hesitation. And unlike Podbean, Buzzsprout seems to be more connected with their users, constantly creating helpful content that users can access anytime and anywhere.
The Podcast Revolution
A decade ago, it looked like video-centered content would be taking over, rendering audio content such as AM/FM radio to be obsolete. But in a turn of events, radio adapted to the shift in technology. Although radio is still alive and well today, a new form of radio was eventually introduced, allowing people to specifically listen to what they want without having to browse through numerous stations along the way: podcasting.
In 2005, Apple introduced podcasts on iTunes. Spotify soon followed, with podcasts across different genres being added regularly. Also, the introduction of Siri was considered to be a game-changer for voice-related content, allowing easy access for users who don't have to use their keyboards to browse through different information at any given moment. The continuous development of artificial intelligence has allowed voice assistants such as Apple's Siri, Amazon's Alexa, and Microsoft's Cortana to be much smarter and more responsive.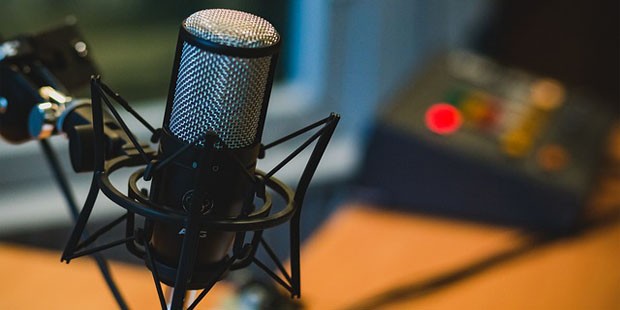 It's also not a secret that the human factor was highly instrumental in the podcasts becoming a global success. Natural voices that exude real emotion hits differently compared to scripted videos and oftentimes scripted reactions. Much like traditional radio, podcasts create connections between the host and their listeners, allowing interactions to occur on a real-time and consistent basis. In 2019 alone, there were at least 750,000 active podcasts with 32% of Americans listening to podcasts at least once a month. To add to these statistics, 54% of podcast consumers are looking to buy advertised products with businesses spending nearly $500 million on podcast advertising in 2018.
Celebrities have tapped into the podcast market as well. Emmy winners Alec Baldwin and Amy Schumer host their own podcasts called "Here's the Thing With Alec Baldwin" and "Amy Schumer Presents: 3 Girls, 1 Keith". Three-time NBA Champion and "Inside the NBA" co-host Shaquille O'Neal isn't far behind, hosting 'The Big Podcast with Shaq", which is currently one of the most downloaded podcasts on iTunes. UFC commentator Joe Rogan, who hosts a podcast called the "Joe Rogan Experience", has also delivered some highly-entertaining episodes over the years, interviewing big names such Robert Downey, Jr., Kevin Hart, Jamie Foxx, and Elon Musk, to name a few.
The Future of Podcasts
If recent statistics are any indication, is that podcasts have essentially gone mainstream and will look to retain an upward trajectory in the next few years. Podcasts have also become a major source of income with companies willing to spend big money on advertisement costs.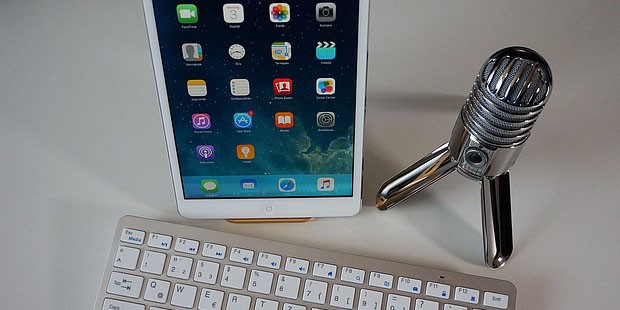 Thanks to Buzzsprout, users won't have to encounter difficulties in delivering highly-engaging audio content. With easy-to-use functions and tracking tools that can help monitor listener statistics, the future of podcasting looks to be positive even 10 to 20 years down the line.
Full Name :

Buzzsprout
Founded :
Founder :

Kevin Finn
CEO :

NA
Industry :
Sector :
Country :

USA
Website :
Want to Be Successful?
Learn Secrets from People Who Already Made It
Please enter valid Email