Nas Quotes
Nas is a singer, songwriter who is also an entrepreneur is acknowledged by the fans as one of the most popular rappers of this century. He has sold as much as 25million copies of his albums, most of which was given Platinum or multi- platinum certification He is also an associate publisher of Mass appeal and it is a quarterly publication which has information about pop music and the growing trend of different genres of music.
1. Chance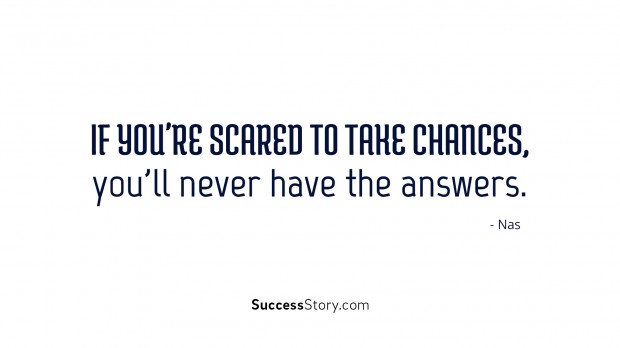 " scared to take chances, you'll never have the answers."
2. About Ideas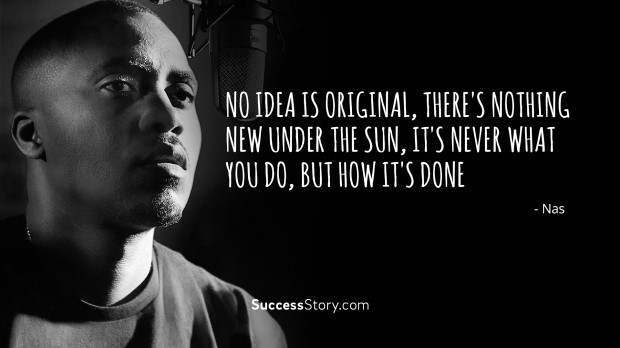 "No idea is original, there's nothing new under the sun, it's never what you do, but how it's done"
3. Imagination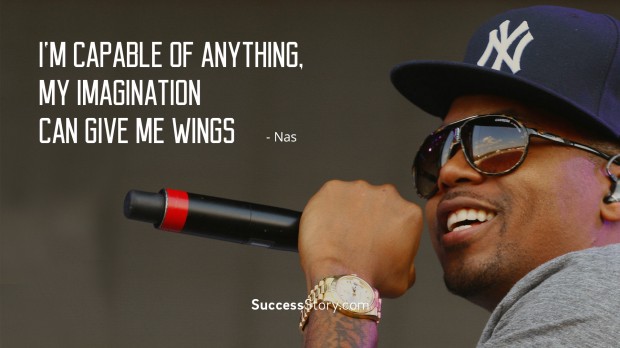 "I'm capable of anything, my imagination can give me wings"
4. Life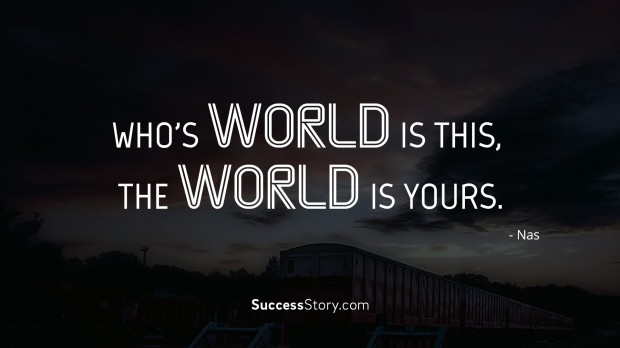 "Who's world is this, the world is yours."
5. Knowledge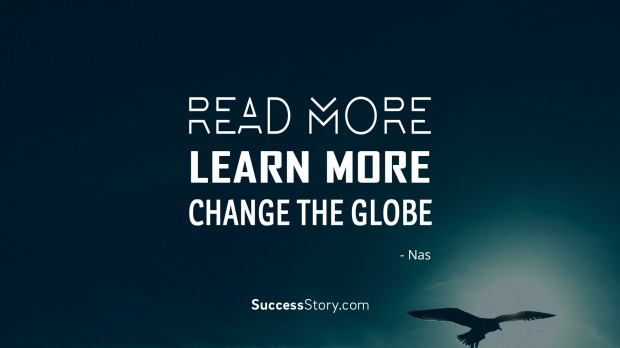 "Read more learn more, change the globe"
6. Motivation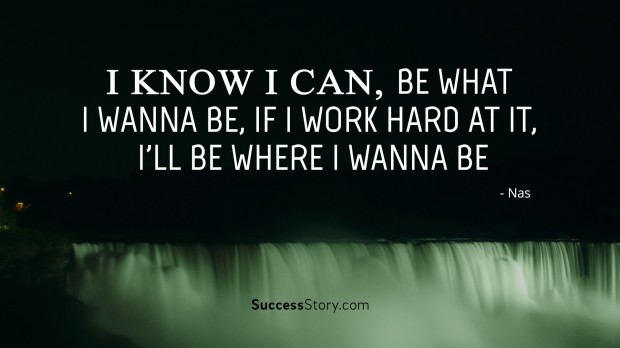 "I know i can, be what i wanna be, if i work hard at it, I'll be where i wanna be"
7. About Life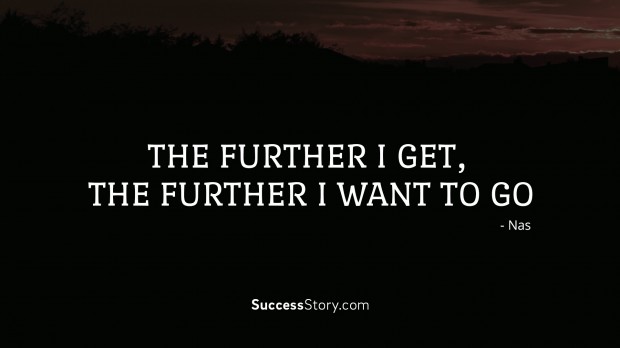 "The further I get, the further I want to go"
8. Education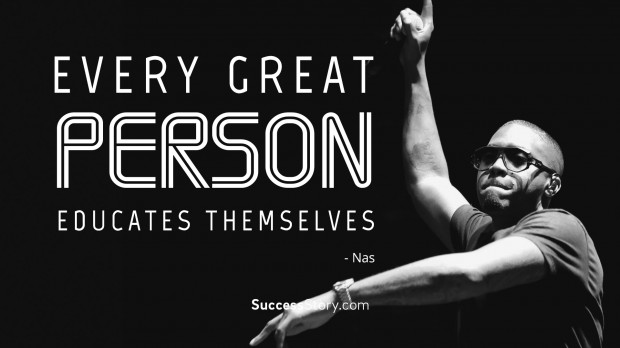 "Every great person educates themselves."
9. Success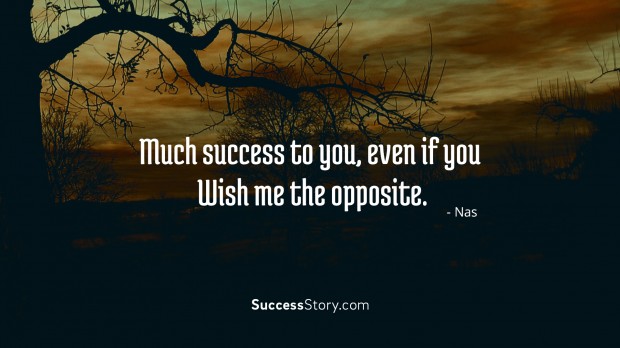 "Much success to you, even if you wish me the opposite."
10. Admiration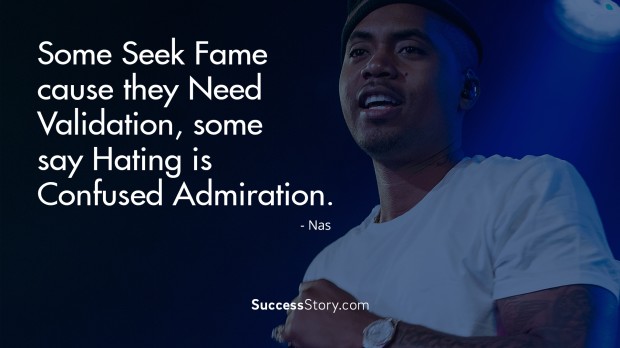 "Some seek fame cause they need validation, Some say hating is confused admiration."
11. About Vision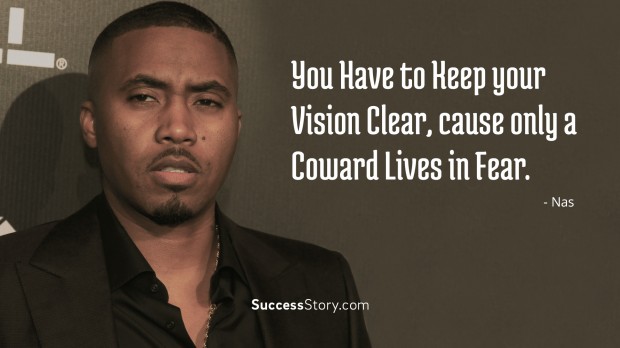 "You have to keep your vision clear, cause only a coward lives in fear."
12. About Success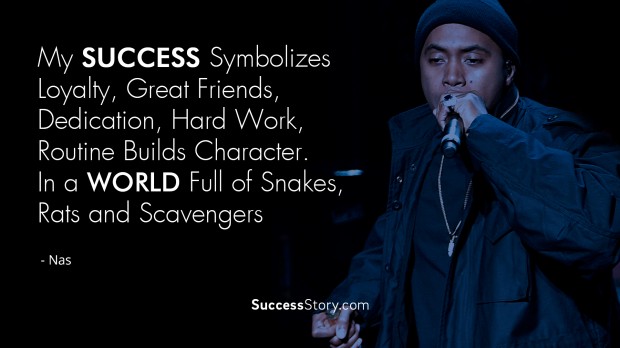 "My success symbolizes loyalty, great friends, Dedication, hard work, routine builds character. In a world full of snakes, rats and scavengers"
While talking about ideas he says that no idea is new. There is nothing called novel or brand new. Everything has already been discovered. If you want to find something new it is the way of doing things. Find out new ways of doing old things. This will make you famous. Imagination helps us to think in a different way. It gives wings to our imagination.
He also says that knowledge can only change the world. Stuff your mind with as many information as possible. You get the power to create a revolution of change. Knowledge can only make you strong. It empowers you to bring about changes in the world. Information is wealth nowadays. The one who has equipped himself with knowledge and information helps others to change the world. They make this lovely planet a heavenly place to live in.
Change is inevitable in life. He says that the saying, everything changes in life holds true for a thug or a love or even thick friends. A thug can change for good. A love can change into hatred. A friend can turn hostile. The time has the capability to do everything.
It is clear from all the nas lyrics that he likes to make use of every opportunity that comes his way. He also answers every tough completion and challenge which comes his way with great mettle. Besides respecting everything that comes his way, Nas has a unique strategy to create splendid songs and albums. It is from many years that he is the most inspiring singer and every album has its own credit to leave a long lasting impression on his every admirer's life.
He is an abode for many awards and people applauded him in his every achievement. Nas draws inspiration from the world and here he judges all by himself and takes every single step with a lot of insight and care. His life lessons are now popular and people of all ages are willing to follow them. All that he says is to have faith in the world and do whatever you are doing by taking every possible chance.
Want to Be Successful?
Learn Secrets from People Who Already Made It
Please enter valid Email