Bernie Sanders Quotes
Bernie Sanders is the longest-serving independent politician of America. In addition, he is also one of the Presidential candidates for 2016 elections. From building, a small Vermont grassroots campaign base to creating a network of massive national support Bernie has practised as an independent candidate since the beginning. Even he didn't accept big corporate donations or establishment favours offered as a financial support. His backing was the promises he made to the voters. The senator has always been a great inspiration for all.
1. Inequality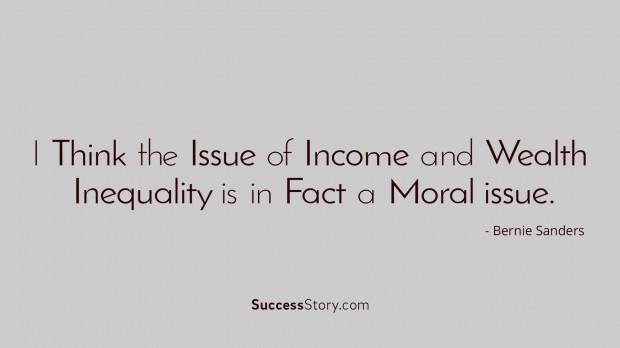 "I think the issue of income and wealth inequality is in fact a moral issue."
2. Show Up
"It's better to show up than to give up."
3. Work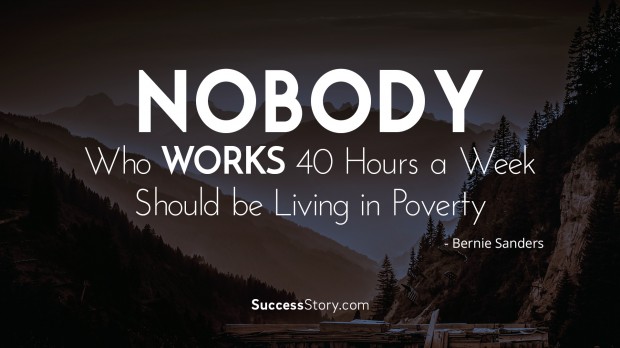 "Nobody who works 40 hours a week should be living in poverty."
4. Veterans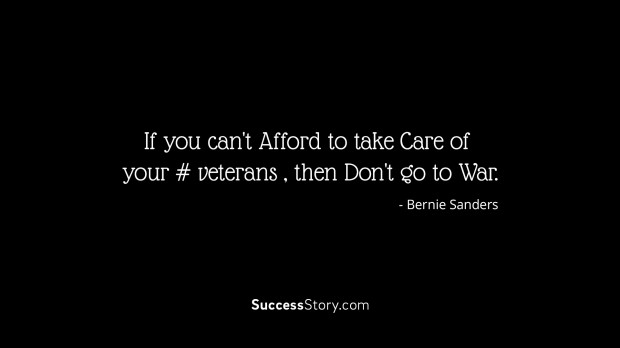 "If you can't afford to take care of your #? veterans , then don't go to war."
5. Environment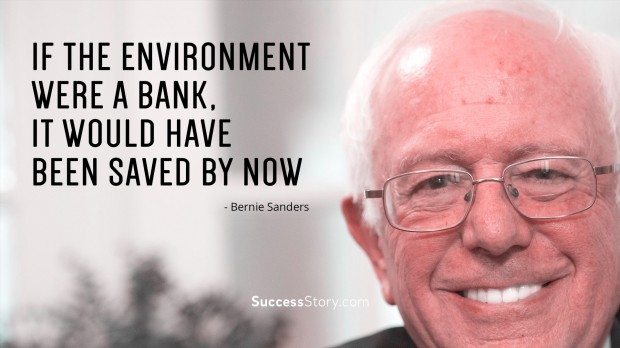 "If the environment were a bank, it would have been saved by now"
6. Time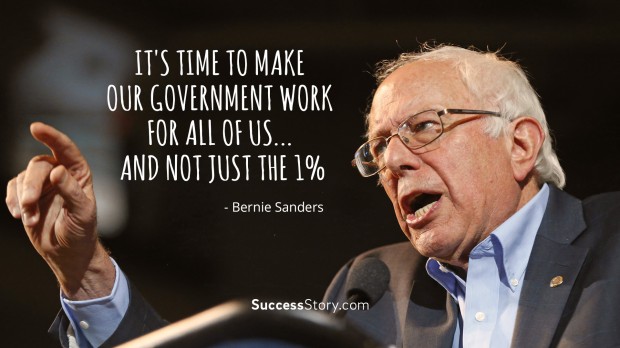 "It's time to make our government work for all of us... and not just the 1%"
During one of his speeches, Sanders declared that Change always takes place from the bottom up. He further added that a nation becomes powerful and great not according to the number of wars it can potentially engage in, but the number of international conflicts it can resolve peacefully. There countless other short Bernie Sanders quotes that reflect his great ideologies and inspire people at the same time.
One of the greatest facts about Bernie is that he has been steady about his views. It has been over three decades now since he held his political office, you will find that regardless of the political climate he continues to fight for the same things.
Bernie Sanders inspirational quotes are motivating in every aspect. Today, most of the politicians govern for some kind of special interests or for securing their positions in the re-election but Sanders never had any of these interests. His biggest concerns have been regular Americans including union members and labour unions over his entire career. It is indeed a thing of great honour to follow deeds of such a great personality.
Want to Be Successful?
Learn Secrets from People Who Already Made It
Please enter valid Email