Kid Cudi Quotes
Scott Mescudi popular by stage name Kid Cudi is the American Recording Artist from Cleveland, Ohio. Kid Cudi's all music gives us a positive message which every time tries to give us all something from the music. There are many around Kid Cudi who tried to pull his legs but he didn't take anything personally and it was the toughest part of life. At the very young age 11, Kid Cudi's father passed away due to cancer. He faced the very big trauma at the young age and always felt lonely till teenage. He is enthusiast to learn and grow and consume as much possible as and be the great person, rapper.
1. Think About Cons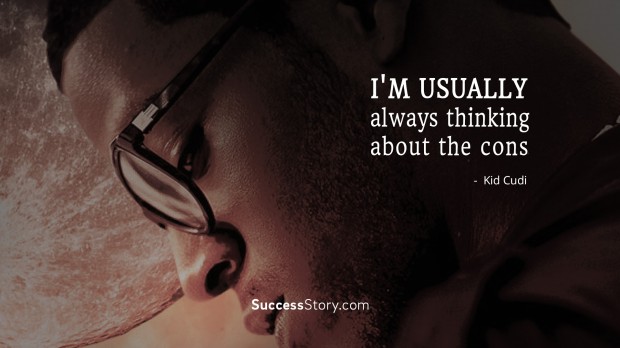 "I'm usually always thinking about the cons."
2. Sorrow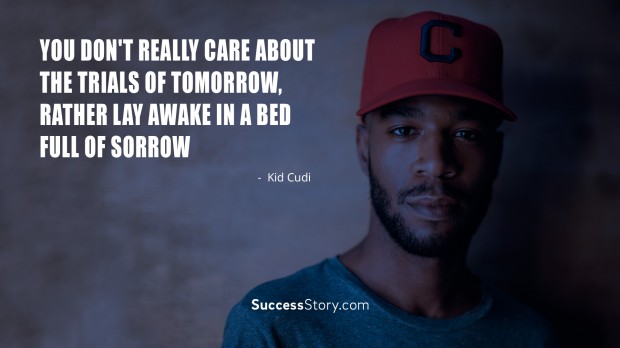 "You don't really care about the trials of tomorrow, rather lay awake in a bed full of sorrow"
3. Inspire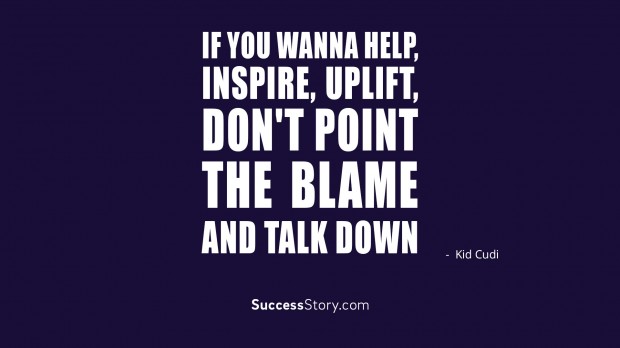 "If you wanna help, inspire, uplift, don't point the blame and talk down,"
4. Make It Complicated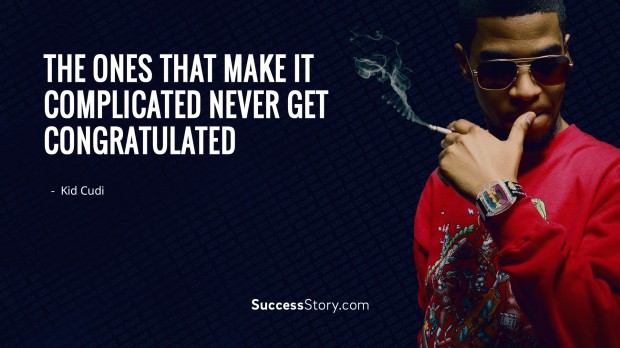 "The ones that make it complicated never get congratulated"
5. Positive Message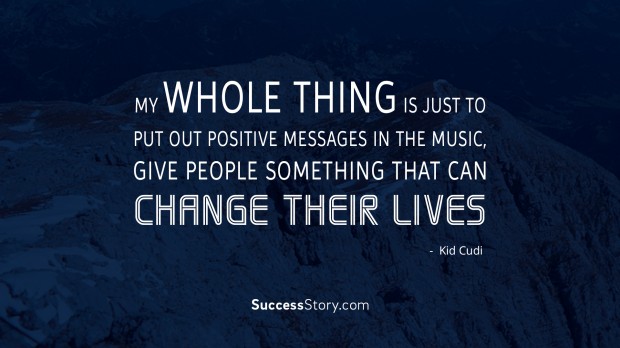 "My whole thing is just to put out positive messages in the music, give people something that can change their lives."
6. Personally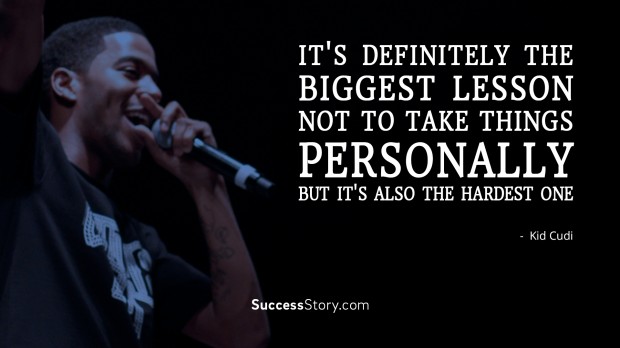 "It's definitely the biggest lesson - not to take things personally. But it's also the hardest one."
7. Struggle and Remedy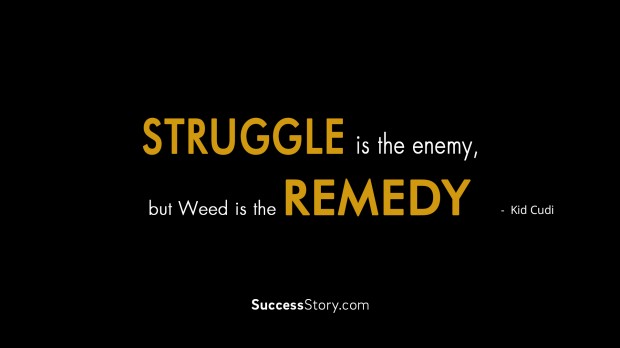 "Struggle is the enemy , but weed is the remedy."
8. Alone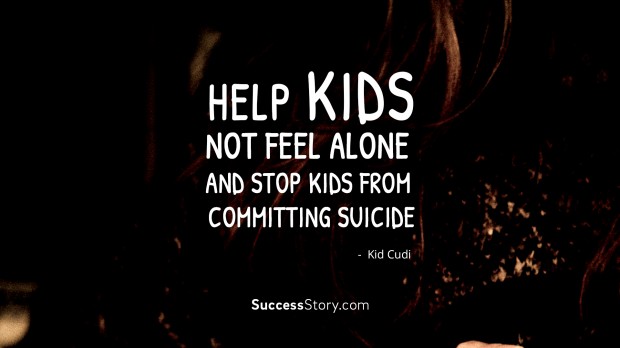 "Help Kids Not Feel Alone And Stop Kids From Committing Suicide"
9. Music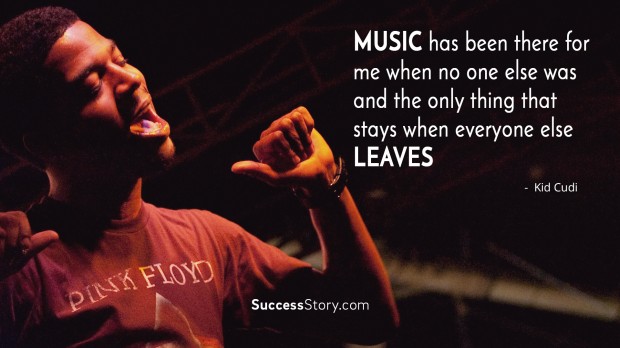 "Music Has Been There For Me When No One Else Was And The Only Thing That Stays When Everyone Else Leaves"
10. Pain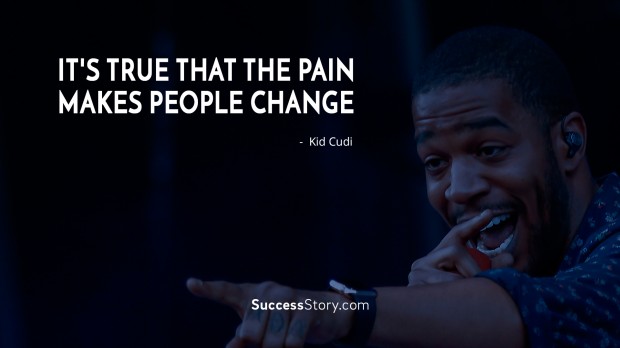 "It's true that the pain makes people change"
11. People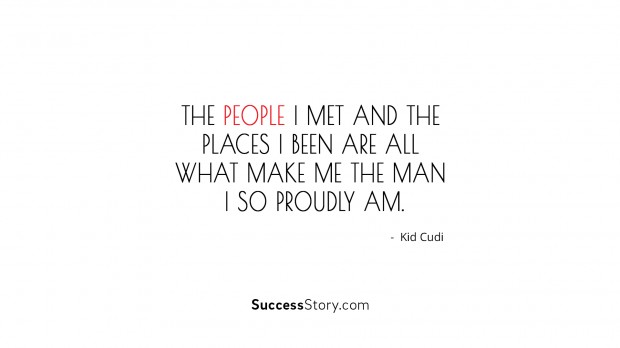 "The people I met and the places I been Are all what make me the man I so proudly am."
12. Living Life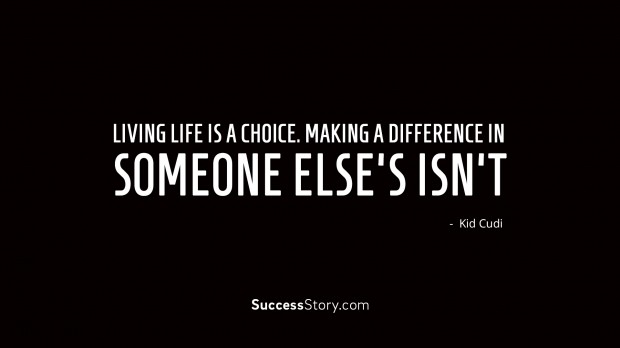 "Living life is a choice. Making a difference in someone else's isn't."
We all have seen Kid Cudi as the popular rapper but before that also music was inside him and will remain ever. While Kid Cudi was working with BAPE store, he first time met Kayne West and grabbed Kayne's attention and then Kayne signed Kid Cudi for the next label.
The bad memories caused pain to Kid cudi and brought lot of changes in him. Sometimes he thinks he wants to disappear but reality is that he wants to be found. We can't judge Kid Cudi for his choices about his career, life without understanding his reasons behind. According to him the saddest person has the most beautiful smile as the person hides all his pains and always keeps smiling. In his journey till now he has met great people like Kayne West and even some fake people he has met. Kid Cudi quotes are all like a inspiration to us which teaches us the life lessons.
Want to Be Successful?
Learn Secrets from People Who Already Made It
Please enter valid Email