Kevin Gates Quotes
Kevin Jerome Gilyard, Gates was born in New Orleans and raised in Baton Rouge; he began rapping when he was just 14 years old. He always shared honest understanding about life and what he's learned from life over the years. He confesses that changing and growth are important for success. He also elaborates on a life of street and understanding why we may accept failure when success is free.
1. Appreciate Good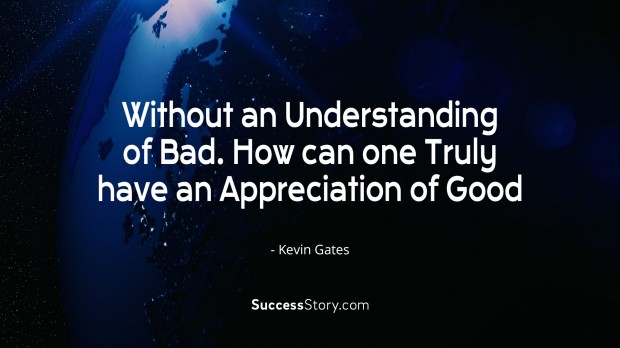 "Without an understanding of bad..how can one truly have an appreciation of good."
2. Being the Best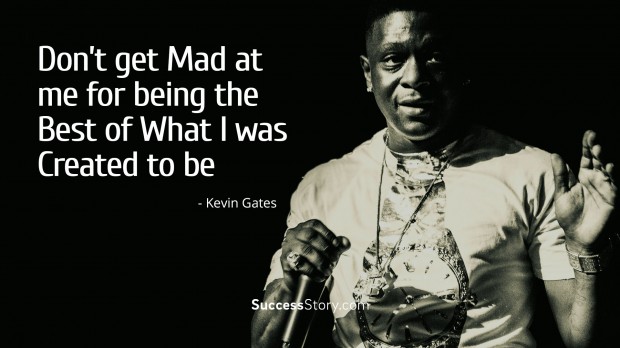 "Don't get mad at me for being the best of what I was created to be"
3. EveryBody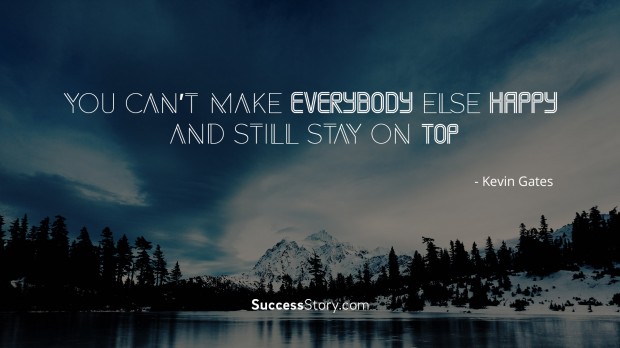 "You can't make everybody else happy and still stay on top."
4. Stand Next to U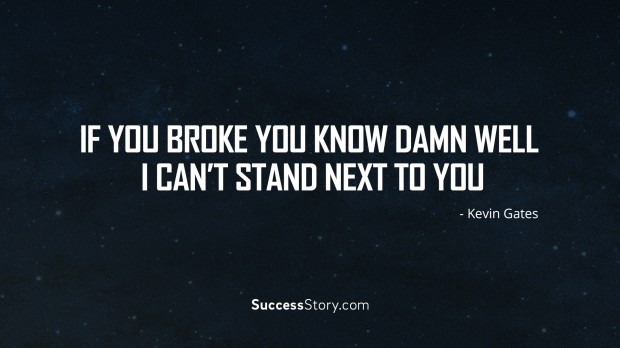 "If you broke you know damn well I can't stand next to you"
5. Inspired by the Things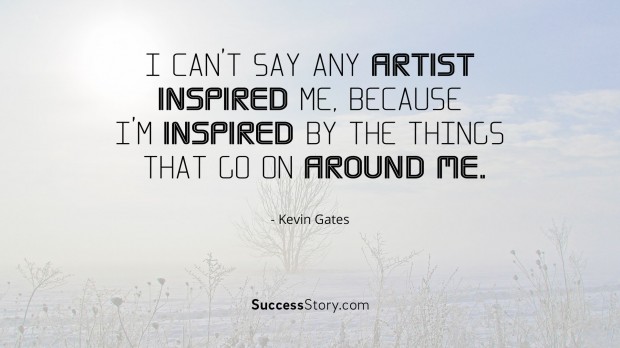 "I can't say any artist inspired me, because I'm inspired by the things that go on around me."
6. Music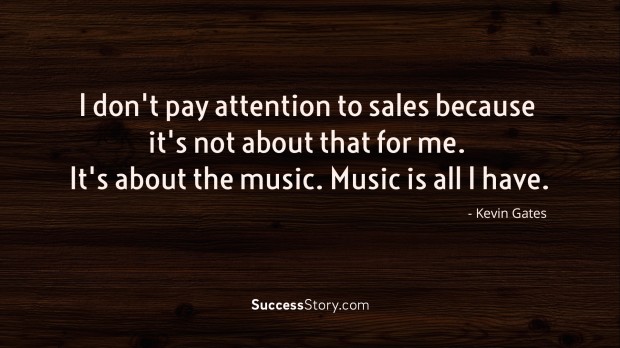 "I don't pay attention to sales because it's not about that for me. It's about the music. Music is all I have."
7. Respect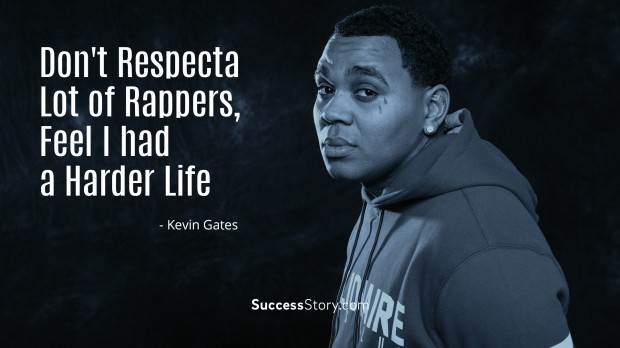 "Don't respect a lot of rappers, feel I had a harder life"
8. Breath Actively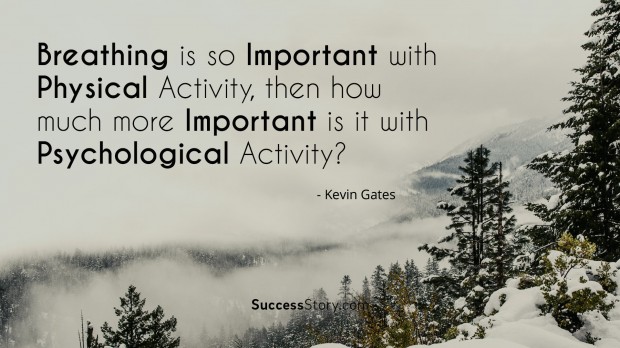 "Breathing is so important with physical activity, then how much more important is it with psychological activity?"
9. Save One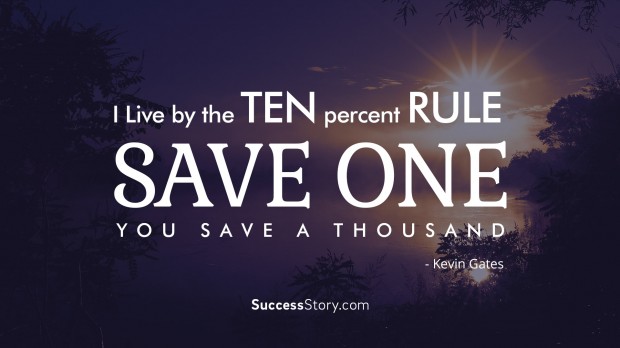 "I live by the ten percent rule. Save one, you save a thousand."
10. Changing Time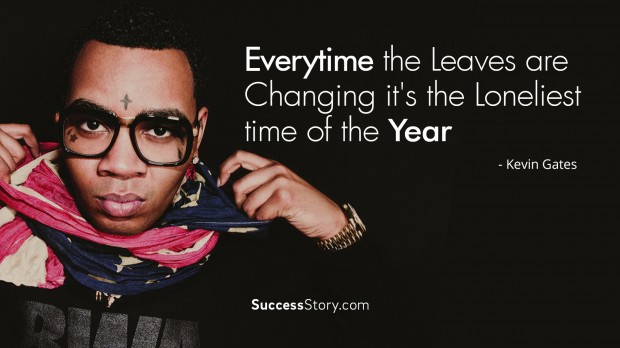 "Everytime the leaves are changing it's the loneliest time of the year"
11. Logical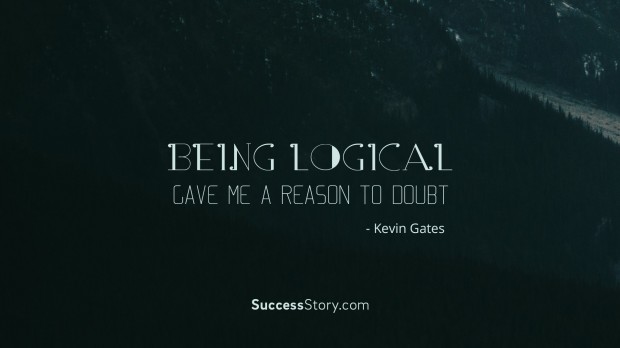 "Being logical gave me a reason to doubt"
12. Intimate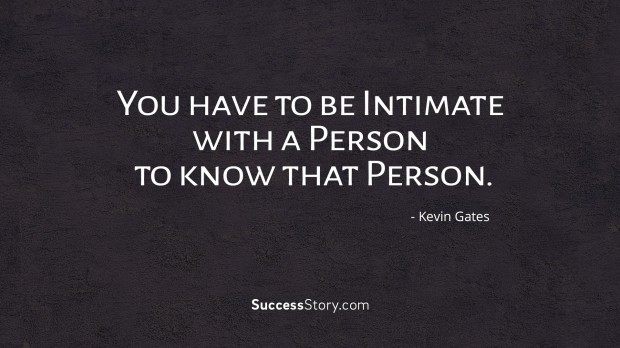 "You have to be intimate with a person to know that person."
According to him when you are in the early or even later stages of learning to sing, it is devastatingly easy to be pushed off your path of development by the success of others. He always said Be creative, create a quality voice. Have something of value to say through your music and at the last enjoys in the process!. The best part of him is that even after reaching the peak of success he keeps room for individual improvement.
His quotes about success in life is commendable. A good rapper is one who has the ability to drive his fans to victory or accomplishment. Singers are the zealous dictators to whom the followers listen. Kevin Gates quotes on Life does not consist mainly or largely of activities and facts. He always followed to get succeeded in life one should have two important things that are unawareness and confidence. This thought has inspired many young people around.
Want to Be Successful?
Learn Secrets from People Who Already Made It
Please enter valid Email