George Sand Quotes
Gorge sand who was popular and well known for her novels. She wrote many popular novels which became the famous all over the world. Not only this, she inspired many people with her dedication and her work. She also had gone through the hard time of her life which made her strong enough to move on her life. She also wrote on her quote that people cannot remove the bad time from their life but they can learn from it and can make the better tomorrow. She was a motivational writer who shares her experience of life and the time that she had.
Life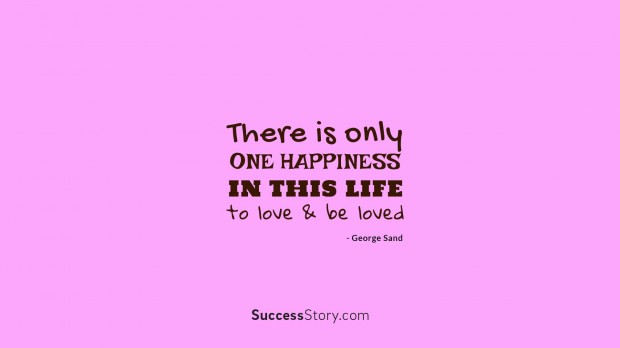 "There is only one happiness in this life, to love and be loved "
Being in her struggle time she continued her life journey and always tries to do better. At last she got the success and she wrote the popular novel which became very famous worldwide. She also discuss it in her quote that work is not any kind of punishment for the man but it is his strength and his pleasure that he will get through his work. People should never give up and always try and move forward. In simple words you can say that people should never give up in their life. You should not be disappointed with the failure in life instead you should get up and move forward.
According to the George sand people should spread love and to be loved. She wrote many essays and publishes her work. She also faced the criticism but she never gave up and she continued her work with full dedication. People should learn from her and should never stop until and unless you achieved your goal.
Want to Be Successful?
Learn Secrets from People Who Already Made It
Please enter valid Email