Zack Snyder SuccessStory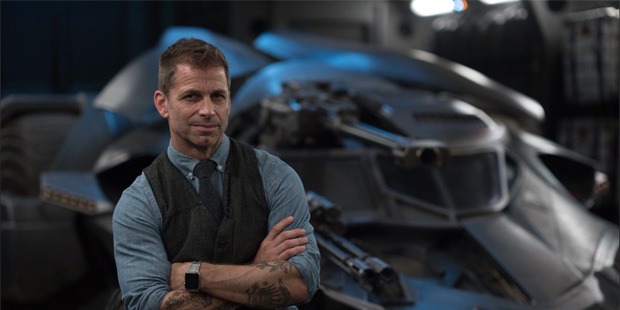 There aren't many directors that have the blockbuster movie portfolio that Zack Snyder has. From "300" to "Man of Steel" and then "Justice League", Snyder has become one of the top names when it comes to big-budget movies.
Childhood
Zack Edward Snyder was born in Green Bay in the state of Wisconsin, United States on March 1, 1966. His father Charles Edward worked as an executive recruiter while his mother Marsha Manley was a painter and photography teacher. Despite being born in Wisconsin, young Zach mostly spent his childhood in Riverside, Connecticut together with his parents and sister Audrey.
Education
Snyder attended Heatherley School of Fine Art in England but returned to the United States to finish his college education. He attended the Art Center College of Design in Pasadena, California where he obtained a BFA in film in 1989.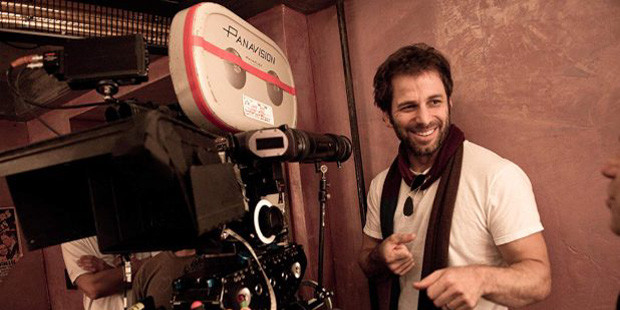 Even at a young age, Snyder had envisioned becoming a director and it wasn't long before he started working on his passion immediately after obtaining his degree.
Early Career
Snyder commenced his directorial career doing commercials for companies sucha as Budweiser, Nike, and Foot Locker. While filming the ad for Foot Locker, he met his future wife Deborah Johnson who worked at a New York agency at the time and had hired him to do the commercial.
After directing commercials and music videos for several years, Snyder landed his first big break in 2004's "Dawn of the Dead." The film is a remake of the 1978 film of the same name which was directed by the "father of the zombie genre" George A. Romero. Snyder's remake proved to be a box office success with critics even going on to praise the young director for reviving a genre that had become stale in the past decade.
After negotiations with Warner Bros. Pictures, Snyder was eventually given the reigns to direct the comic book adaptation of "300" which is a fictional narration of the life of Spartan King Leonidas and the Battle of Thermopylae. Although 300 received mixed reviews, it became a global hit with the movie generating $345 million in international box office returns at the end of its theatrical run. The movie also made Gerard Butler, Michael Fassbender, and Lena Headey household names with Butler and Fassbender going on to star in numerous box office hits such as "Olympus Has Fallen" and "X-Men" respectively while Heady starred in the acclaimed television series "Game of Thrones."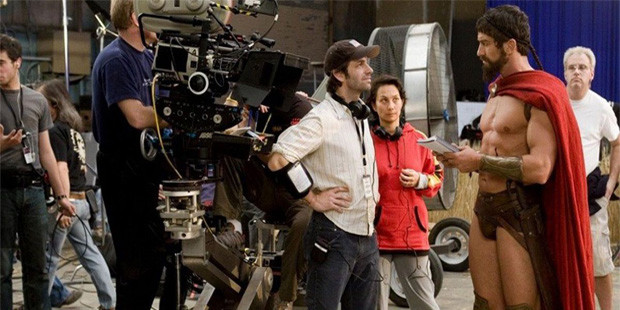 Snyder's DC career kicked off with another comic book adaptation "Watchmen". Although he won't be directing a movie with DC's most popular characters until the next four years, "Watchmen" was still a good audition as it earned respectable reviews after being released. The movie is based on a novel by Alan Moore, Dave Gibbons, and John Higgins and narrates the story of a group of superheroes avenging the death of their murdered comrade.
After the success of his first three films, Snyder had developed a signature style that would define his career until today. He mostly uses dark color palettes to fit the darker tones of his movies while utilizing slow-motion in fight scenes to emphasize the physical pain being felt by his characters. Snyder's directorial style is evident in one particular scene in 300 where Leonidas takes on numerous Persian soldiers in a single take and in slow motion.
Joining the DCEU
2013's "Man of Steel" would become Snyder's first entry in the DC Extended Universe (DCEU). The 21st century retelling of DC's most iconic character Superman stars Henry Cavill as the Kryptonian warrior, Amy Adams as Lois Lane, Diane Lane as Martha Kent, and Michael Shannon as General Zod. Compared to the Christopher Reeve films of the 1980s and the one-off "Superman Returns" film in 2006, Snyder's reboot would be a more grounded take on the popular character.
After Man of Steel grossed $668 million internationally, Warner Bros. signed Snyder to a multi-movie contract. He would then bring back Batman to the big screen in 2016's "Batman v Superman: Dawn of Justice." Snyder indicated that the movie wasn't a sequel to Man of Steel, but a prequel to "Justice League" which was released a year later. Ben Affleck was introduced as the new Batman, replacing Oscar winner Christian Bale who portrayed the Caped Crusader in the Christopher Nolan Batman films of the early 2010s. Jesse Eisenberg was also cast as Superman's archnemesis Lex Luthor.
Batman v Superman proved to be a bigger commercial success than Man of Steel, generating $875 million in global sales and setting up massive hype for Justice League. Cavill, Affleck, and Adams were set to reprise their roles in the DC team-up blockbuster while Gal Gadot, Jason Momoa, Ray Fisher, Ezra Miller, and Jeremy Irons completed the cast. Gadot, who portrays Wonder Woman, made a cameo in Batman v Superman and also starred in her own solo film.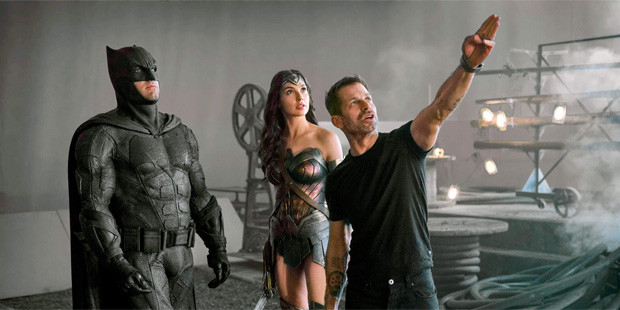 Unfortunately, during the filming of Justice League tragedy struck the Snyder family as Zack's daughter Autumn died of an apparent suicide which forced the director to leave the movie's production entirely. He was replaced by Avengers director Joss Whedon who finished the film in time for its 2017 release. Despite the movie grossing $655 million, it was rated poorly by critics and fans who felt that the film wasn't only rushed but also veered too much from Snyder's original vision.
Ever since the release of Justice League, fans unsatisfied with the film have demanded Warner Bros. to release a "Snyder cut." Naturally, the studio ignored the fans' pleas and decided to put the franchise on hold indefinitely. But after Snyder returned from a long hiatus, negotiations immediately began for his original version to be released. Eventually, a deal was struck and the movie now entitled "Zack Snyder's Justice League" would be making its way to HBO Max in March 2021.
By October 2020, Snyder began reshoots which included most of the film's original cast and crew. An additional two hours of footage were also added which now extended the movie's runtime to four hours. Whether the film ultimately proves to be a success or not, Warner Bros. has indicated that Snyder will not be part of any DCEU film in the immediate future. But much like fans who have clamored for years for Snyder's Justice League, things may turn out differently for the director especially if this film turns out to be a big success.
Future Work
Snyder will be returning to the horror genre with "Army of the Dead" set to be released on Netflix on May 2021. Starring Dave Bautista and Ella Purnell, the movie follows the story of a group of mercenaries taking on a risky heist job in the middle of a zombie apocalypse. Although the film isn't a sequel to his 2004 hit, fans are still excited in Snyder returning to his zombie horror roots.
Philanthropy Efforts
After the death of his daughter, Snyder set up the Autumn Snyder Tribute Fund to help victims cope with mental problems as well as raise awareness on suicide. While filming Justice League, he also sold numerous merchandise to help support the cause. The fund has so far raised $500,000.
Personal Life
Snyder lives in Pasadena with his wife Deborah Snyder and eight children. The two met in 1996 and tied the knot in 2004 at the St. Bartholomew's Episcopal Church in Manhattan, New York. Snyder was previously married to Denise Weber whom he had four children with. He also has two children with former partner Kirsten Elin.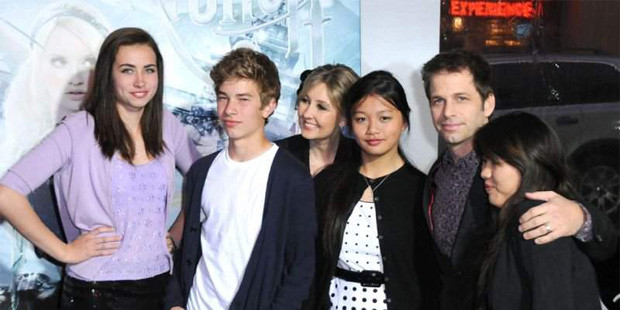 When it comes to blockbuster films, nobody does it better than Zack Snyder. And as he returns to the big screen after overcoming a personal tragedy, fans are excited to see again what the director will be offering this time around.
Want to Be Successful?
Learn Secrets from People Who Already Made It
Please enter valid Email