Ruth Carter Makes History at OSCARS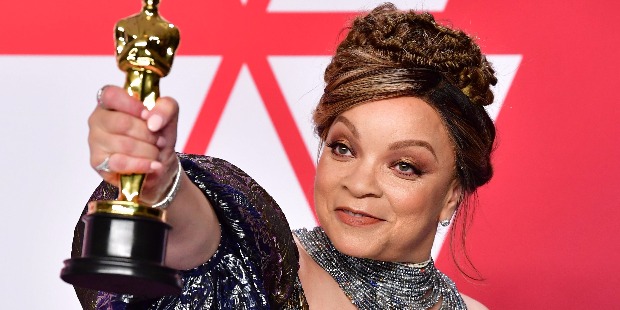 "I dreamed of this night and I prayed for this night, honestly. Not only just for being a hardworking costume designer, but what it would mean for young people coming behind me," Ruth Carter tweeted soon after she won the 'Best Costume Design' Academy Awards for 'Black Panther'.
Indeed, every Oscar nominee aspires to win the coveted award in the world of Cinema. So Ruth Carter was no different from any other nominees at the 91st Academy Awards. She became the first African-American Costume Designer to win an Oscars in this special category. Ruth Carter has etched her name in the history books and made her existence immortal.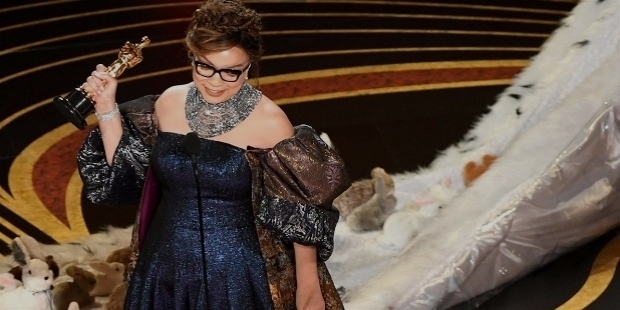 Ruth Carter addressed the packed house at the 91st Academy Awards saying, "WOW! WOW! I got it! It has been my life's honor to create costumes. Thank you to the Academy and thank you for honoring African royalty and the empowered way, women can look and lead on screen. This has been a long time coming. Spike Lee thank you for my start. I hope this makes you proud. Marvel may have created the first black superhero, but through costume design, we turned him into an African king.
Thank you to my crews around the world, who helped to bring Wakanda to life, our genius director Ryan Coogler. You are a guiding force. Thank you for your trust in understanding my role in telling people the African-American story. Adding Vibranium to costumes is very expensive, so thank you. My career is built with passion to tell stories that allows us to know ourselves better.
This is for my 97-year-old mother, watching in Massachusetts. Mom, thank you for teaching me about people and their stories. You are the original superhero, thank you." She received a thunderous applause from the audience, who shared her joy like their own. It was indeed a very special moment filled with emotions and happiness.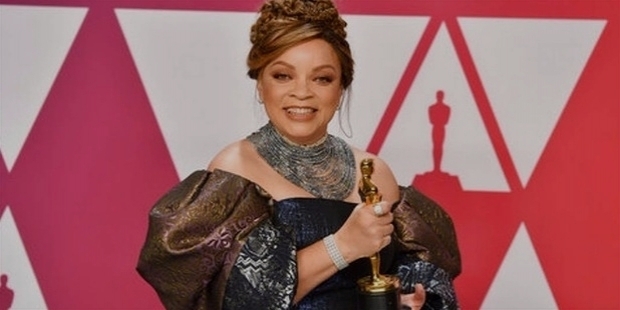 Ruth Carter is third time lucky at the Academy Awards. She was nominated previously for Spike Lee's 'Malcolm X' and Steven Spielberg's 'Amistad' in 1993 and 1998 respectively. In 1988, it was Spike Lee, who gave Ruth Carter the career break with his film 'School Daze'. She has surely come a long way to achieve greatness with her spectacular design creations for 'Black Panther'.
Black Panther:
Ruth Carter revealed in one of her interviews, "I read the comics. I looked at the illustrations in all of the comics before my interview and then, I amassed a collection of images of what I thought would be Wakanda." Carter and her team of designers did a comprehensive research on Afropunk, African diaspora and African tribal culture to understand the colours and vibrancy of costumes to be designed for the Marvel movie 'Black Panther'.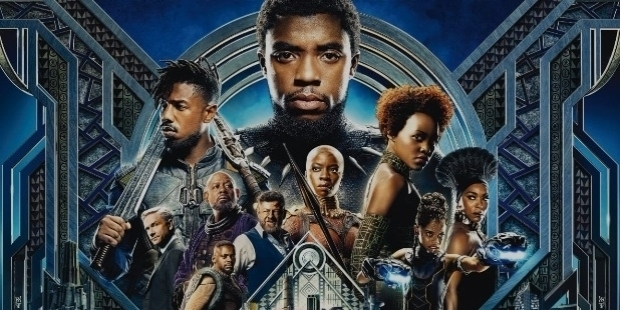 No wonder, it surely was a challenging task at hands of the Team Carter. Her team collected all the photographs of various African garments and amassed them in a Dropbox folder. She met the director Ryan Coogler at the Marvel Studios. She disclosed that Marvel is like the CIA, where the door closes automatically, as soon as one walks through them. Ruth was unaware that at Marvel, one cannot open Dropbox. However, they were kind enough to break their code to allow Carter to show the images to Ryan Coogler.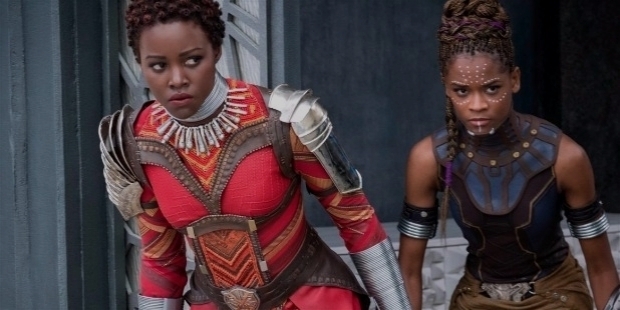 Interestingly, some of the same images were also collected by the director. It clicked that they were on the same page. As soon as Coogler and Carter began talking about their upbringing and childhood, the connection deepened because of similar conditions. Both developed mutual respect for each others. The rest has become history now and a cult for the cinematic world.
Early LIfe:
Ruth E. Carter was born on the 10th of April 1960 in Springfield, Massachusetts, United States. She graduated with a Bachelor of Arts degree from the Hampton Institute in 1982. Currently, it is known as the Hampton University, Virginia.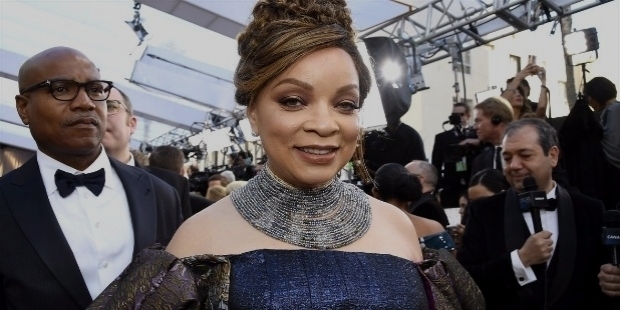 The Journey of Success:
Ruth Carter worked as an intern in her hometown Springfield at the Santa Fe Opera during the initial years. In 1986, she moved to Los Angeles. She worked at the Los Angeles Theatre Center. As destined, she happened to meet director Spike Lee, who hired her for his second film 'School Daze' in 1988. This was just the beginning of Ruth Carter's journey towards greatness.
Spike Lee was impressed with Ruth Carter's creations and they worked together for many years on various films. In 1989, Spike Lee directed 'Do the Right Thing' and Carter was the Costume Designer for the film. Lee hired Carter for 'Mo'Better Blues' in 1990, 'Jungle Fever' in 1991, 'Malcolm X' in 1992. Ruth Carter received the first Oscars' nomination for 'Malcolm X' in 1993. Lee and Carter worked together in films like 'Oldboy' in 2013, 'Sweet Blood of Jesus' in 2014 and 'Chi-Raq' in 2015.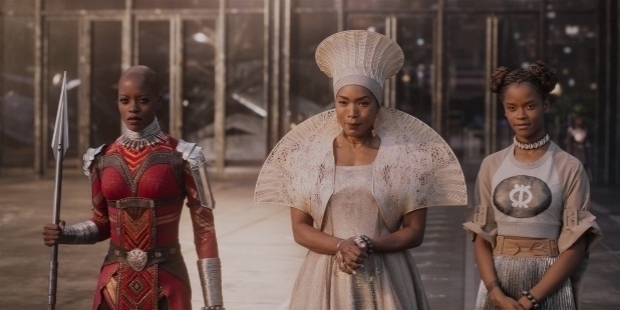 After Ruth Carter's Oscars' nomination in 1993, her work came into limelight and she was being noticed by legendary filmmakers like Steven Speilberg and John Singleton. She also dressed actors liked Denzel Washington, Josh Brolin, Angela Bassett and Jane Fonda among others.
Ruth Carter's fabulous creations became very popular with films like 'What's Love Got to Do with It' in 1993, 'Serenity' and 'Four Brothers' in 2005, 'Sparkle' in 2012, and Lee Daniels' 'The Butler' in 2013 and Ava DuVernay's 'Selma' in 2014.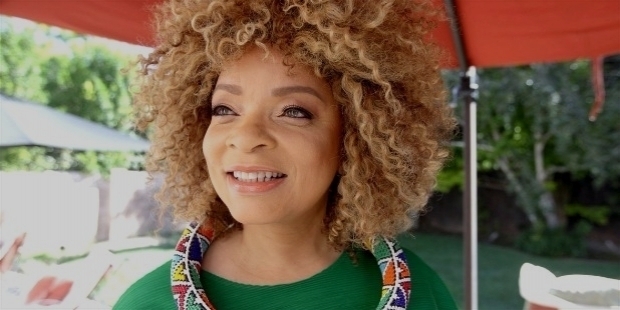 In 1997, Steven Spielberg hired Ruth Carter for the historical drama 'Amistad'. The film was based on the real events of 1839 aboard the slave ship La Amistad. Carter had the chance to design period costumes for actors like Morgan Freeman, Nigel Hawthorne, Anthony Hopkins, Djimon Hounsou and Matthew McConaughey. She received her second nominations at the Academy Awards in 1998.
Currently, Ruth is busy designing costumes for the television drama series 'Being Mary Jane', starring Gabrielle Union.
Guild Awards:
On the 19th of February 2019, Ruth E. Carter was honoured and awarded the Career Achievement Award at the 21st annual Costume Designers Guild Awards. Carter was awarded for her amazing creations for Marvel's blockbuster film 'Black Panther'. The gala was held at the Beverly Hilton Hotel to celebrate excellence in film, television and short form costume design.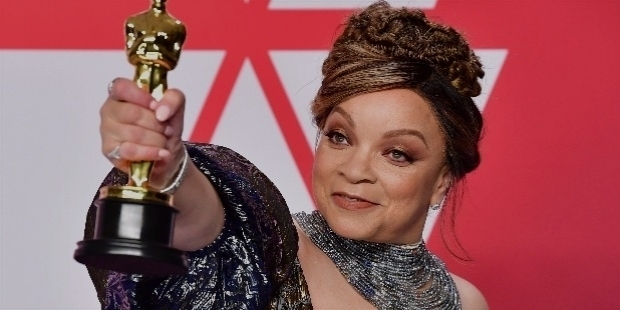 Salvador Perez, President of the Costume Designers Guild showered high praise to honour Ruth Carter and stated, "The decades of iconic costumes and her stunning designs from this year's 'Black Panther' certainly speak for themselves. As one of the most innovative and passionate leaders in her craft, the CDG board and its members can think of no more deserving recipient of the CDGA 2019 Career Achievement Award than Ruth E. Carter."
Ruth E. Carter has created and designed costumes since the last three decades with great aplomb. With the Oscars this year, she has certainly come a long way to succeed in Hollywood.
Honors:
2002: American Black Film Festival, Career Achievement Award

2015: Essence, 2015 Black Women in Hollywood Award at the 8th Annual Black Women in Hollywood Luncheon

2019: Academy of Motion Picture Arts and Sciences, Best Costume Design

2019: Critics Choice, Best Costume Design for 'Black Panther'

2019: Costume Designers Guild, Excellence in Sci-Fi / Fantasy Film for 'Black Panther'

2019: Costume Designers Guild, Career Achievement Award
Full Name :

Ruth E. Carter
Zodiac Sign :
Birth Place :

Springfield
Massachusetts
USA
Occupation :
Industry :
Want to Be Successful?
Learn Secrets from People Who Already Made It
Please enter valid Email