Rodney Sacks Success Story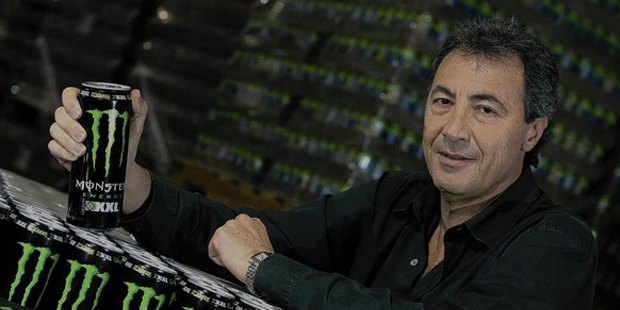 An American billionaire, Rodney Sacks, is the man behind the immense success of one of the topmost beverage company, Monster Beverage. He was born in South Africa, where he got his education, up till a postgraduate diploma in tax law and then turned to the US after gaining some experience, where he worked hard to earn this recognition.
Early career
Sacks earned his graduate degree as well as the postgraduate diploma from the University of Witwatersrand. With this level of education, he began his career as a lawyer and achieved fame with his professional skills and desire to achieve success. During his first profession, he was made Werksmans' partner, becoming the youngest one to achieve this position. He remained committed to the position for a long time and was gradually promoted to the Senior Partner position. After serving there for around 20 years, he immigrated along with his family to California in August, 1989.
After migrating, he established a consortium along with a fellow from South Africa, Hilton Schlosberg, in the US. The consortium acquired the stakes of Hansen Natural Corporation in 1990, which was to be known as the second best energy drink company in the US. Sacks made the company public in 1992 and purchased other parts of the company, Hansen's Apple Juice and Natural Soda. At this time, the company had sales of $17.5 million, led by a team of only 12 employees. He started working on the improvement of sales and expansion of the company.
A blow came to its progress when Rockstar was launched in 2001 and started capturing the market with its innovative idea of over-sized cans in lesser price. However, Sacks took the same approach and started its own lineup of similar products and eventually ended the 6-year long dominance of the company on the market. Rodney-led Monster has had a battle for the market share with Rockstar, but the former got the upper hand with its intuitive marketing and management.
The Hansen's company was rebranded to a new name Monster Beverage in 2012, but remained in the limelight due to several concerns regarding the dangers of caffeine-based drinks. Among several controversies, a popular one that could potentially create a downfall to the firm's sales was the lawsuit filed by parents of a 14-year old girl, believed to have died after drinking Monster's drinks. However, Sacks acted wisely and got the brand name cleared with facts that the girl died of a prevailing heart problem and no linkage to the caffeine-drinks had been proved, creating a revenue boost for the year.
Achievements
Under the leadership of Rodney Sacks, the sales number for the company increased multifold, to $2.5 billion with a team of 2000 employees. Along with this, he also serves as Director, Comair Limited.
Want to Be Successful?
Learn Secrets from People Who Already Made It
Please enter valid Email