Myles Munroe Success Story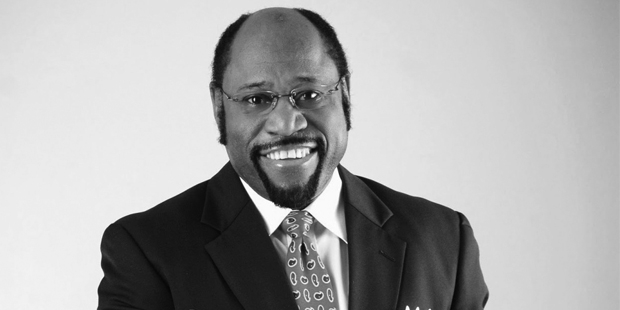 The world knows few people who spend all of their existence filling other's lives with hope and happiness. Pastor Myles Munroe, an evangelist, teacher and a mentor to millions of Christians and non-Christians was one such person.
Myles was known widely for founding the Bahamas Faith Ministries International and Myles Munroe International. Mostly, he will be loved and cherished for his profound teachings about Christianity and everything else about life, transforming people.
Childhood
Munroe did not have a great childhood. Born into a very poor family in Bahamas, he grew up with eleven siblings. In fact, he wasn't even a Christian when he was born. He turned into one only during his teenage years.
It didn't take long for Myles Munroe to completely fall in love with the religion. He went on to take up Theology along with Fine Arts for his Bachelor's degree from the Oral Roberts University. He later attended the University of Tulsa to study administration. Soon after Myles was out, he founded the Bahamas Faith Ministries International.
Early Career
Munroe then gave lectures on the Gospel of God through his organization. He would also talk about life in general and influence a lot of people who attended his lectures. Soon, his popularity began growing far and wide and he was invited to a lot of places to lecture. Throughout his lifetime, Myles travelled to and gave lectures in nearly 80 countries.
People loved him talk. But more than that, they loved all the numerous inspirational books that he authored. Myles Munroe on Relationship, God's Big Idea, Overcoming the Crisis, Understanding the Purpose and Power of Prayer are some of his books which went on to become best sellers. His books changed the lives of most people who have read them. Myles was also a contributing editor to a lot of Bible editions like the The African Cultural Heritage Topical Bible .
For all his contribution to the world and to religion, Myles Munroe was bestowed with many honours. The honorary OBE (Order of the British Empire) and The Bahamian Silver Jubilee Award were two of the major ones.
Myles was married to Ruth Munroe who was also a Pastor along with him in the Bahamas Faith Ministries International. The couple have two kids, son Myles Jr a.k.a Chairo and daughter Charisa.
God's purpose is more important than our plans - Myles Munroe
When death struck Myles Munroe in November 2014 in a private plane crash, all of his followers around the world grieved for him. But just like Munroe always said, "The biggest tragedy in life isn't death, but a life that was led with no purpose."And there has never been a life that was more filled with purpose than that of Munroe's.
Awards
2004

Alumnus of the Year
1998

Silver Jubilee
Full Name :

Myles Munroe
Zodiac Sign :
Birth Place :

Nassau
Education :

Private university Tulsa,
Oral Roberts University Tulsa
Occupation :
Industry :
Want to Be Successful?
Learn Secrets from People Who Already Made It
Please enter valid Email