Arthur C. Clarke Success Story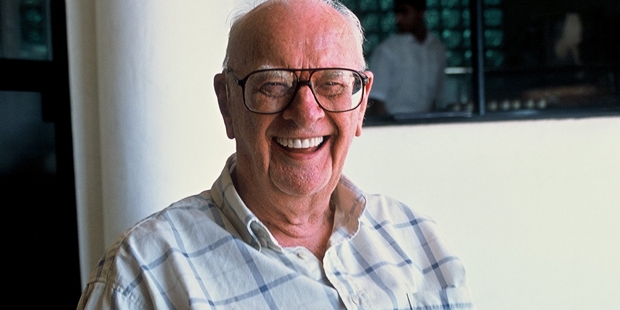 Both a writer, a futurist, and an innovative world explorer, Arthur C Clarke was one of the world's finest science fiction pioneers. Born on the 16th of December, 1917, in the Somerset region of the United Kingdom, Clarke's career resulted in numerous iconic works of science fiction and futurist writing, including the iconic 2001: A Space Odyssey novel, which was adapted into a feature film. As a child, Clarke spent his year reading science fiction novels and pulp fiction, most of which was written in the United States. Growing up on a small farm in the English countryside, he spend most of his early years absorbed in books, showing a deep obsession with all things related to technology and exploration of the world.
He served in World War II as a radar operator, again drawing on his obsession with technology in an effort to serve his country. Clarke's colleagues remember him as being a nice, quiet person that lived outside of normal realities – this distant personality undoubtedly contributed to his writing style and work as an author.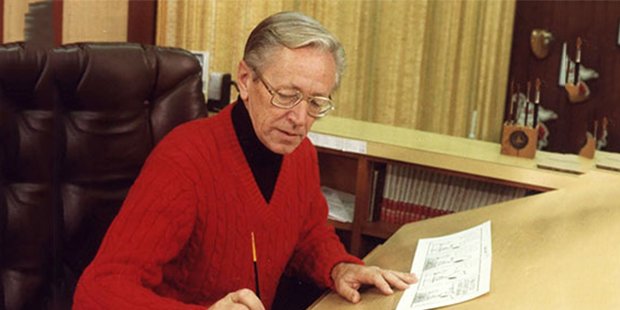 Early Career
After returning from World War II, Clarke devoted himself to writing. He submitted stories to fan magazines and publishers, and was almost universally rejected. He penned lengthy stores and short tales, but was turned away almost everywhere. Aside from a few small publications, which mostly printed snippets of his stories, he was a total failure as a writer, failing to be published anywhere. This rejection didn't hurt Clarke. In fact, it cemented his belief that he could succeed as a writer so long as he put enough work into his craft. After emigrating to Sri Lanka to spend more time on his first love, SCUBA diving, he went into a period of immense creativity, penning more science fiction work than anyone before or after him has been able to match.
The limits of the possible can only be defined by going beyond them into the impossible - Arthur C. Clarke
It was during this time that Clarke wrote the Space Odyssey series of novels, which were made into a highly popular film, 2001: A Space Odyssey, just a year following its release. The film made both its director, the then-young Stanley Kubrick, and Clarke himself, major stars. Their work received a great deal of new-found approval, and his writing career took itself to new heights. Today, Clarke is remembered as one of the 'big three' science fiction writers, alongside heroes of the genre like Isaak Asimov and Robert Heinlein. His work has been featured in cultural dialogues and museums, and is as celebrated as the Western world's other big literary works. In his time, Clarke's writing was thought of as fringe and cult, but today it's remembered as influential and unique.
While publishers threw rejection after rejection in his face, Arthur C Clarke never gave up on his dream of becoming a science fiction writer. He believed in his talents, and he knew that with just enough work, he could make his dreams and goals a reality. In the face of constant rejection from publisher and critics, he kept moving forward, building one of the most remarkable careers in the field of writing and publishing.
Awards
2010

Hugo
2005

Sri Lankabhimanya
2004

Robert A. Heinlein
2001

Hugo
1986

Damon Knight Memorial Grand Master
1985

Hugo
1982

Marconi Prize
1980

Hugo
1974

Hugo, Locus
1973

Nebula
1969

Hugo
1956

Hugo
1952

International Fantasy for Non Fiction
Peter Esscher interview Sir Arthur C Clarke
Full Name :

Sri Lankabhimanya Arthur Charles Clarke
Born :

16th-Dec -1917
Birth Place :

Minehead
Somerset
Education :

King's College London Strand
Occupation :
Industry :
Want to Be Successful?
Learn Secrets from People Who Already Made It
Please enter valid Email