John Cena SuccessStory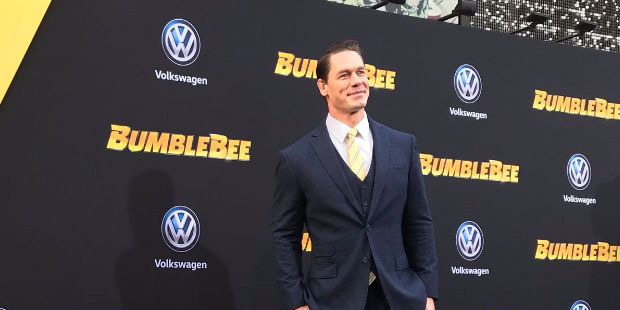 When it comes to accomplished sports celebrities, only a few come close to wrestling superstar John Cena. Not only has he lifted WWE to global status but he is also slowly building an impressive film portfolio, recently starring in two blockbuster hits "F9" and "The Suicide Squad".
Childhood and Education
John Felix Anthony Cena was born in West Newbury in the state of Massachusetts, United States on April 23, 1977. Cena and his three siblings all grew up in the Massachusetts area. Their maternal grandfather is baseball player Tony Lupien who previously played as a first baseman for the Boston Red Sox and Philadelphia Phillies during the 1940s.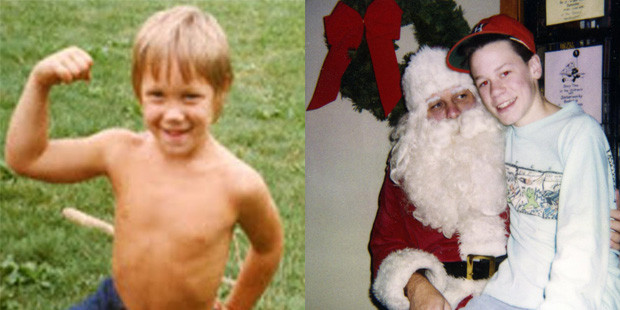 Cena attended Central Catholic High School before transferring to Cushing Academy in Ashburnham, Massachusetts. He then took up a degree in exercise physiology and body movement at Springfield College, finishing in 1999. While in college, he played for the football team and also gained interest in weightlifting which he initially used as a "self-defense tactic to combat bullies".
Early Career
Cena moved out of his hometown to pursue a bodybuilding career in California. He would experience great struggles at the beginning of his career, bouncing from one fitness company to another while living out most days at the back of his car. Despite the struggles, he mentioned that he maintained a positive attitude because "he was doing what he loved with fitness also becoming a popular pastime in California".
It wasn't long before Cena ventured into the career he would be known for today. Around the end of 1999, he joined California-based independent wrestling company Ultimate Pro Wrestling (UPV) and portrayed a character named "The Prototype".
UPV's strong relationship with top wrestling company World Wrestling Entertainment (World Wrestling Federation at the time) greatly benefited Cena as he was slowly becoming a fan favorite and was also praised by peers for his work ethic. World Wrestling Federation (WWF) then recruited Cena in October 2000, placing him in multiple dark matches on WWF Smackdown! before eventually signing him to a development contract a year later.
Doctor of Thuganomics Persona
Cena officially made his television debut in June 2002 after accepting Kurt Angle's "ruthless aggression" challenge. Despite losing his first official WWF match, he put on a good showing and was congratulated backstage by veterans Billy Kidman, Farooq, and The Undertaker. Cena had spent months competing in WWF's house shows as well as training in the company's Ohio Valley Wrestling developmental program.
A few months later, Cena debuted his "Doctor of Thuganomics" persona which was essentially a character performing freestyle raps and dressing in hip-hop apparel. He had developed the gimmick while on a bus journey with other wrestlers, joining a freestyle rap session with Rey Mysterio and Rikishi. At the time, the WWF also changed its name to WWE after the company was involved in a lawsuit against the World Wildlife Fund over the "WWF" initials.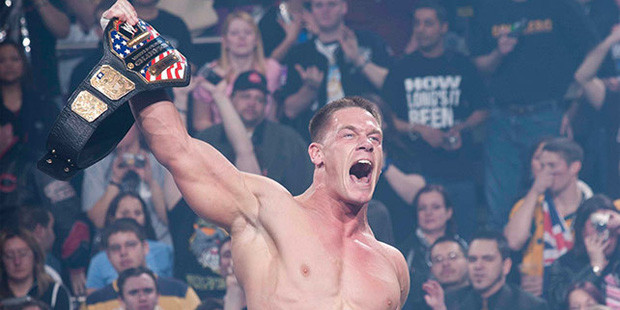 The Doctor of Thuganomics persona immediately became a fan favorite despite Cena being booked as a heel. Aside from his freestyle raps which bore the trademark "you can't see me" catchphrase, Cena also gained massive popularity for his varying in-ring apparel and finishing moves ("FU" and "STFU" later renamed to "attitude adjustment" and "STF" respectively). No former and active wrestler has adopted the rapper gimmick, with Cena continually citing that without it his wrestling career would have been long over.
In 2004, Cena won his first singles championship in WWE, defeating the Big Show in Wrestlemania XX to win the United States Championship. He soon reinvented the championship belt to fit his rapper persona, introducing an all-new diamond-laden spinner belt design.
The Face of WWE
Cena's ascension in the WWE hierarchy didn't stop with the US title. In 2005, he headlined Wrestlemania 21 and was now competing for one of the company's biggest belts, the WWE Championship. He faced off against John "Bradshaw" Layfield (JBL) who had held the title for nearly a year, convincingly beating the defending WWE champion and claiming his first world title in the process.
Cena continued to build momentum after his historic Wrestlemania win and was eventually moved to WWE's flagship show Raw. He defended the belt multiple times and was involved in memorable matches against Chris Jericho, Edge, Randy Orton, and Triple H. He later won his first World Heavyweight Championship in 2008, cementing his status as the next face of WWE, succeeding the likes of Hulk Hogan, The Rock, and "Stone Cold" Steve Austin.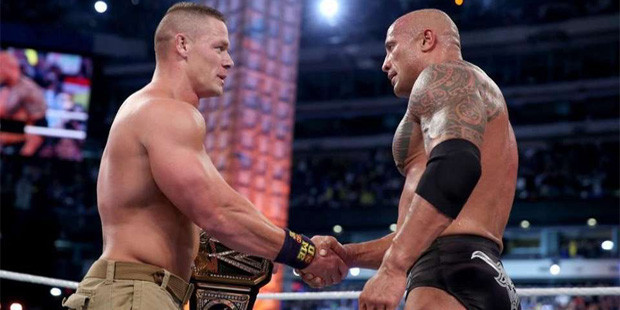 Despite dropping the Doctor of Thuganomics persona, Cena was still WWE's top draw, particularly with children. His feuds with The Nexus, CM Punk, and The Miz were some of the company's best highlights of the early 2010s, but none would be more memorable than his feud with The Rock (Dwayne Johnson) on Wrestlemania XXVIII and Wrestlemania XXIX. With a rivalry years in the making pitting two generational talents against each other, this was WWE's biggest spectacle of the decade.
Cena continued to wrestle full-time until 2018, being involved with rivalries against Randy Orton, AJ Styles, Kevin Owens, and Roman Reigns. At this time, he had won 25 total championships including 16 world championships. His 16 titles tie him with Ric Flair for most world title wins in the wrestling history.
Hollywood Break Out
Having starred in WWE-produced films such as "The Marine" (2006) and "12 Rounds" (2009), it wasn't until "Bumblebee" (2018) where Cena started attracting attention from filmmakers. He was also praised for his performance in the "Transformers" spin-off co-starring Hailee Steinfeld which fared well in the international box office.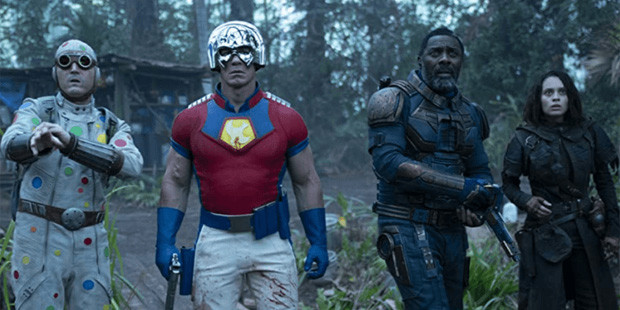 Cena would be attached to more blockbusters soon after. He voiced the polar bear Yoshi in the comedy film "Dolittle" (2019) and was recently cast in the 9th "Fast & Furious" film "F9" and DC comic book film "The Suicide Squad". He plays prominent roles in both movies, portraying Dominic Toretto's brother Jakob in the former and weapon-wielding anti-hero Peacemaker in the latter. Directed by James Gunn, The Suicide Squad is one of the best-reviewed comic book films of all time.
Personal Life
Cena is married to Canadian engineer Shay Shariatzadeh since October 2020. The two had been dating since early 2019 after meeting on the set of Cena's film "Playing with Fire". He was previously married to Elizabeth Huberdeau and was engaged to fellow wrestler Nikki Bella.
Also a known philanthropist, Cena has granted more than 600 wishes for children through the Make-A-Wish Foundation and recently donated $1 million to the Black Lives Matter movement.
In Closing
From wrestling to acting, success seems to follow John Cena wherever he goes. But as seen throughout his career, the fruits of his success have always been the result of hard work and determination.
Full Name :

John Felix Anthony Cena
Zodiac Sign :
Birth Place :

West Newbury
Massachusetts
Education :

Springfield College
Industry :
Networth :

$60 Million
Want to Be Successful?
Learn Secrets from People Who Already Made It
Please enter valid Email