Jim Thorpe Success story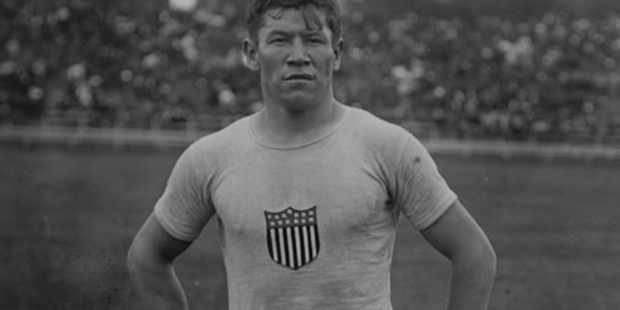 Early Life
Jim Thorpe was born on May 28, 1888 at Prague, Oklahoma. He attended the Sac and Fox Agency School with his twin brother Charlie. In the year 1904, he joined the Carlisle Indian Industrial School in Pennsylvania. This is where his athletic talents came to the forefront. He was coached by Glen Scobey Warner, one of the greatest American top football star coahe of his times. Thorpe was interested in many sports like baseball, lacrosse, football and even spared time for ballroom dancing. He was seen as an all-round athlete as he could jump nearly 5-feet 9-in in the long jump at the age of 19 in addition to being the best player in the college's football team.
In 1911, his skills first came to attention when he scored all of his team's points in an 18-15 upset of the Harvard University team. In 1912 he helped his team win the National Collegiate Athletic Championship single handedly by contributing a total of 25 touchdowns and 198 points. He had become an immensely popular figure in the American sports fraternity within such a short span of time. In 1912, Thorpe also started to train for the Olympics as he was also good at long jump, shot put and hurdles. But Thorpe was the ultimate sportsman who took up the most difficult challenges with ease so he also trained for the discus throw, javelin, hammer throw and pole vaulting.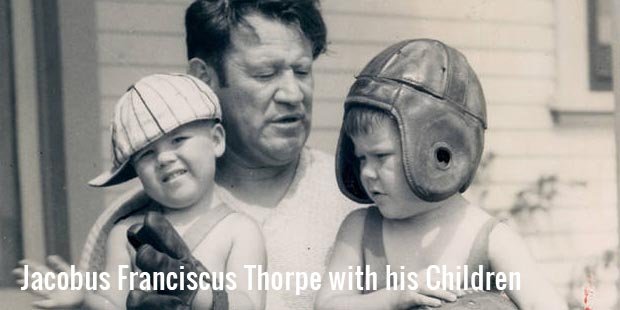 Career
He was easily selected at the Olympic trials held in New York and became part of the U.S. team participating in the 1912 Stockholm Olympics in Sweden. He chose to participate in the Pentathlon consisting of 5 different events, Decathlon consisting of 10 different events, high jump and long jump. He was disappointed on coming came fourth in the high jump and seventh in the long jump. But he was able to win the gold medal in pentathlon by winning 4 events and coming third in the javelin. He also won the gold in the Heptathlon by defeating the runner-up by a margin of more than 700 points. His dominance was such that he was placed in the top 4 in each of the ten events.
In 1913, a law that prohibited amateurs from taking any pay for their play was put into strict effect. Thorpe had played professional baseball for a few months back in 1909-1910 receiving just $2 per match. This made Thorpe ineligible to participate in any competition representing his country especially the Olympics. His was stripped of his two gold medals which later were restored to his name in the year 1983, 30 years after his death. But he was not going to give up so soon. He decided to play professional baseball and was immediately acquired by the New York Giants in 1913. He was able to score 91 runs and have a batting average of .252 in the 289 games he played in his short 6 year baseball career.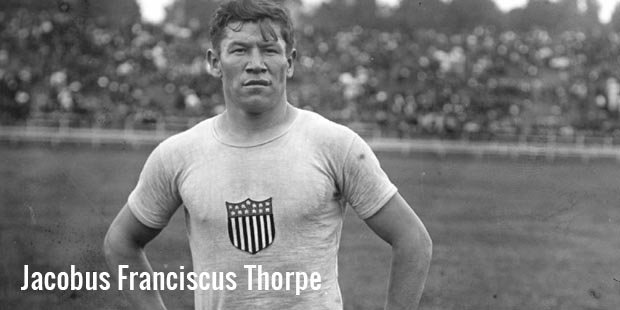 Achievements
Next he went back on to play American football for the team Canton Bulldogs and helped them win the Championship in the years 1916, 1917 and 1919. He had become the biggest celebrity in North America with thousands of fans coming to catch a glimpse of this multi-talented sportsman. He was one of the most famous successful sportsman the world has ever seen who even also went on to play basketball professionally. There has never been a more versatile sportsman compared to Jim Thorpe who could run 100-yards in 10 secs, the mile in 4:35, long jump 23-ft 6-in, high jump 6-ft, 5-in, pole vault 11 feet, throw the javelin 163 feet and touch 47-ft, 9-in shot put. He is considered by many as the greatest athlete of the 20th century.
The World\'s Greatest Athlete-Jim Thorpe
Want to Be Successful?
Learn Secrets from People Who Already Made It
Please enter valid Email